Best CBD Oil Products from Top CBD Companies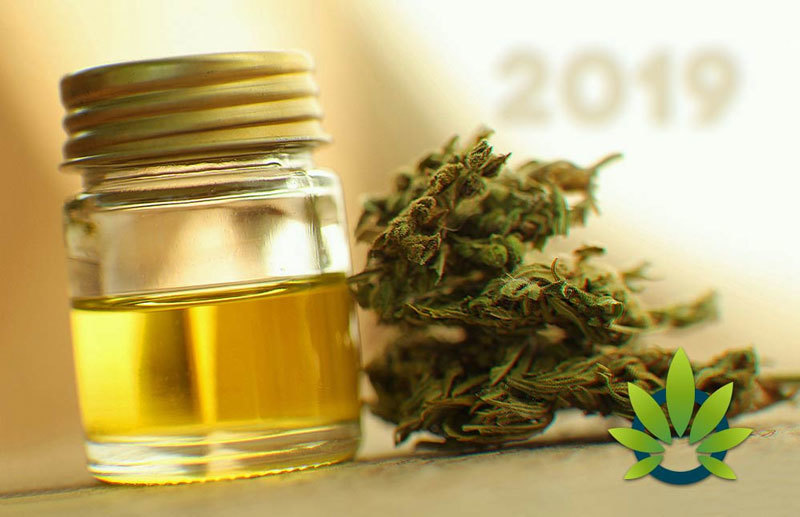 Ranking the best CBD oil products and rating the top CBD companies in 2020 is not easy.
The 'newness' of CBD into the modern medicine landscape is mesmerizing yet polarizing.
After researching hundreds of brands, buying, trying and reviewing dozens of CBD oils, it is safe to say the ABC's of CBD are still being spelled out. A smart buyer's guide is essential.
CBD is now the most recognized naturally-occurring cannabinoid found in hemp, setting the cannabis culture ablaze for its potential medicinal benefits and potent therapeutic effects.
The highly-touted CBD extract from the cannabis sativa plant has admirable associations for being a safe, non-habit forming solution to helping a myriad of different health conditions.
The prominently-prized cannabidiol compound is poised to capture an unprecedented portion of global nutraceutical and pharmaceutical formulations. And it does not make you 'high' like its notorious psychoactive cousin-cannabinoid, tetrahydrocannabinol (THC).
While CBD may be akin to the yang to THC's yin, the non-intoxicating phytocannabinoid is truly trailblazing its own path. Once the 2018 Hemp Farming Bill enactment, CBD products under the 0.3% THC threshold soared due to removal of its Schedule I status on the Drug Enforcement Agency's (DEA) Controlled Substance Act. This regulatory milestone greenlit hemp CBD's legal gateway, spawning a new era of CBD-infused supplementation.
The United Natural Products Alliance reported over 1,500 hemp-derived cannabidiol oil products are now available since 2016. The UNPA President did share his amazement on the CBD craze, saying, "I've never seen a market like this in my nearly 40 years in the industry."
There are over 1.2 million CBD users in the United States (58% women) and 41% are active daily consumers. Unfortunately, due to off-the-chart interest and an overwhelming variety of CBD products to choose from, the wild-wild-west pioneering days of the market has brought its fair share of snake oil sellers to the surface. It is a 99.9% absolute-must have to utilize a savvy shopping strategy checklist when buying the best CBD oil supplements.
The highest hope here is to help educate users and inform buyers on which quintessential qualities matter the most. Instead of rushing through some 'half-baked' review rubbish of, "you ought to try some CBD for that", this user-first research guide focuses on a CBD company's onus to prove their product's remedial effectiveness. A brand's authority and credibility is bound to making quality a priority via documentable purity and potency.
Let's unbox the CBD phenomenon's organic origins from genesis, to thesis to consensus.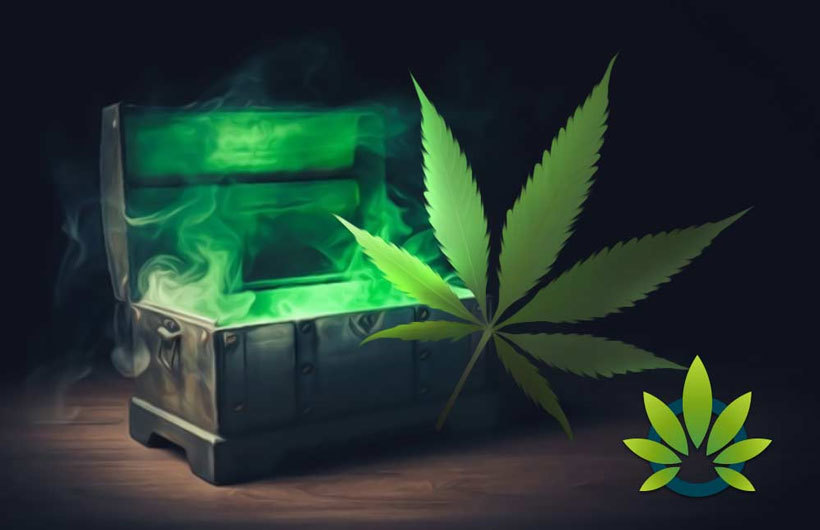 Before unveiling TimesofCBD research team's coveted 2020 best CBD oil products and top cannabidiol-branded companies rankings list, here's an insightful index to bookmark-worthy analysis designed to enhance user awareness and purchasing power:
CBD Industry and Product Market Outlook (Introduction) [*above]
Best CBD Oil Ranking Methodology (Product vs Company Metrics) [*next]
Top 30 CBD Oil Rankings + What is Cannabidiol Guide (Infographic) [*here]
Finding the Best Cannabidiol-Infused Extract Products (Top Types Table) [*here]
List of the 70 Most Popular CBD Brands in 2020 [*here]
How CBD Works FAQ (with Video) [*here]
Top 50 CBD Oil Health Benefits for Medical Conditions [*here]
Where to Buy CBD Oil-Infused Health Products (Local Stores and Online) [*here]
CBD Promo Coupon Codes to Save Money on Supplements [*here]
Additional Scientific Literature and Medical Resources [*here]
Ultimate CBD Research Guide Closing (Whole Illuminating Show-Flow Glow TOC) [*here]
CBD Rating Methodology: Product vs Company Rankings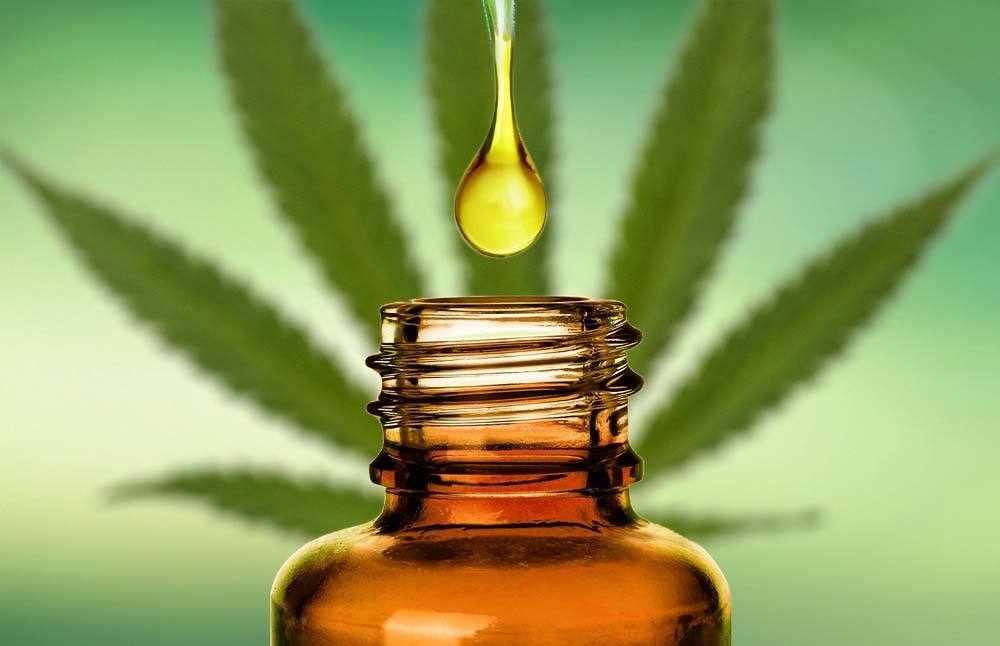 CBD, as they say, is happening; and CBD is Cannabis' Big Deal hemp ingredient being hailed as a homeostasis healer, backing a bold $22 Billion industry forecast by 2022.
It's no secret by now the fastest-forming darling of the marijuana and hemp industry is CBD.
However, as the CBD market stands today, no quality control measures are standardized. This puts users at real risk. Yet, consumers don't have to face the unknown alone.
Thankfully, identifying key metrics can help extract a stronger signal from the nauseous noise involved when unmasking the nascent stages of the emerging CBD space.
Step one is of paramount importance, acknowledging how each of these product features and company metrics stack up in comparison during a pre-FDA approved timeframe.
No matter what health goal or cause of concern, using a buyer-beware questionnaire seeking answers to the who, what, when, where, why and how diagnosis will help prepare caring customers looking for a reputable product by a respected brand. The 'devil is in the details'.
Acting vigilant helps avoid unnecessary hardships in a dangerously underserved and unregulated sector. Stick to a cautiously optimistic approach and weed out the bad actors.
Choose a congruency-centric CBD company who upholds strict product sourcing protocols and rigorous testing procedures. Otherwise, it's difficult to fault the lack of user results.
Additionally, Brightfield Group, the same company who predicted the CBD marketplace to blossom into a $22 Billion business sector by 2022, shares a visual graphic indicating what users value most between CBD (cannabidiol) and THC (tetrahydrocannabinol) cannabinoids: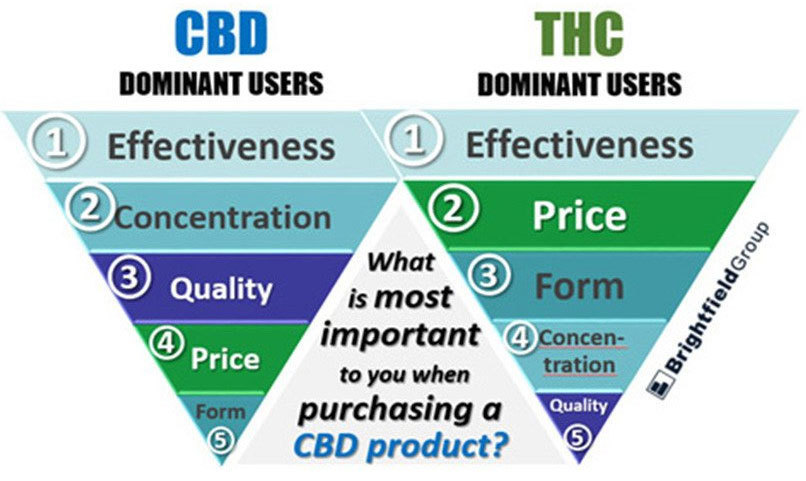 Debatable and even controversial, CBD "OILS" are thought to offer the most bang for the body; factoring in efficacy, potency, bioavailability, price per serving, and deliverability.
However, all users should know there is no-1 CBD oil size, kind or cost that fits all. The secret sauce to a CBD product and company research guide is sifting through sparse science and unearthing the 'best of' attributes which superior-quality canndbidiol oils should carry.
The chopping block starts in distinguishing the various types of CBD oil specifications. Before analyzing a company's COA (certification of analysis) and some semi-standardized soil and seed product sourcing claims containing no verifiable third-party lab tests, step two is clarifying the differences of hemp-derived CBD and CBD with THC.
The most predominant variations of CBD oils are categorized as following:
pure CBD isolate (only cannabidiol, zero THC)
broad-spectrum CBD (everything but no THC)
full-spectrum CBD (all whole plant trichomes (cannabinoids, terpenes, flavonoids) with THC)
Also, note the hemp oil vs CBD oil differences because the terms should not be used interchangeably. Pure hemp oil is derived from hemp seeds and phytocannabinoid-rich CBD comes from hemp plant's essential oils derived from the flower, leaves and stalks.
Extensive one-on-one guideposts for each variety is covered in the FAQ below, but the top 30 CBD oil products are a methodological mix of the top three types.
30 Best CBD Oils: Top-Ranked Cannabidiol Oil Products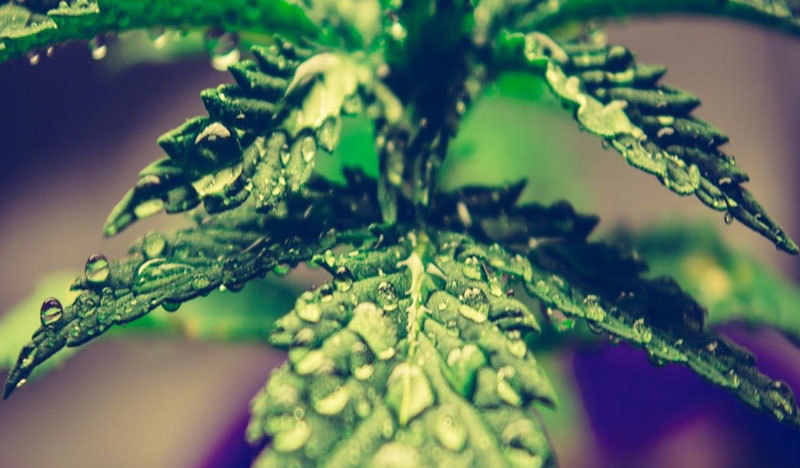 First, a quick snapshot highlighting a brief overview of CBD, followed by the best cbd oils list. Then a complete guide on the best CBD oil-infusion product types.

2020 List of the Best Pure CBD Oil Hemp Products
Now, for some dank doughty on becoming a ganja ninja towards using CBD optimally.
Here's how to cop a top-shelf hemp crop's CBD drop from a cannabis oil shop.
How to Find the Best CBD Product Type?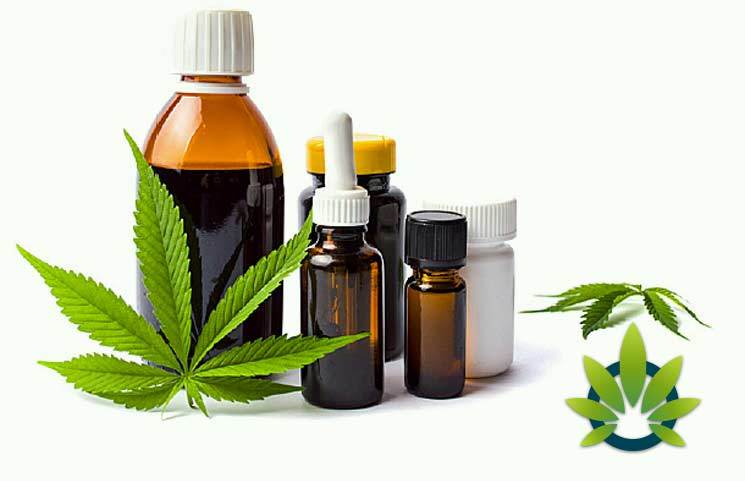 To start, this resourceful table outlines all common CBD-infused administration methods:
Each of these consumable options are enticing ways to use cannabidiol. But, not all CBD product types work the same. To be fair, there's many polarities to compare and contrast.
It can be a daunting, deep-dive decision into the cannabis oil abyss, but the most common use case involves oils/tinctures and edibles by a wide margin in popularity and sales.
Topicals (skincare), inhalables (smoking), pets (dogs/cats) and pharmaceuticals (‌Epidiolex) are all novel treatment applications with rising interest (each offering their own distinct effects and benefits), but CBD oil has more well-received notoriety.
While debatable and even controversial, CBD "OILS" are thought to offer the most bang for the buck; factoring in price per serving, deliverability, bioavailability, potency and efficacy.
Without covering the history of CBD in great depth, and elaborating on the isolate, broad and full spectrum CBD oil variations touched on above, the next phase is to know CBD originates from two varieties of cannabis; hemp and marijuana.
Industrial hemp and marijuana are from the same plant family species, but vary genetically like a cousin. In a nutshell, CBD is known as a 21-carbon terpenophenolic substance made by using a decarboxylation process from a cannabidiolic acid precursor that was discovered in 1940 and is one of 113 identified phytocannabinoids.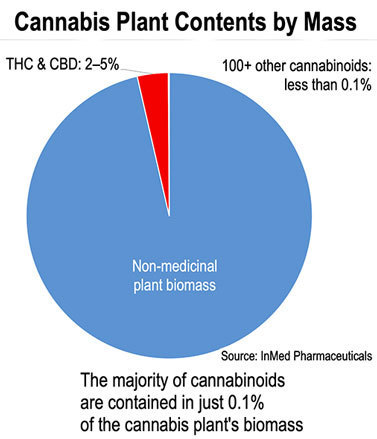 Despite the promising therapeutic effectiveness of CBD, what makes the rising intrigue of this multi-purpose phytocannabinoid molecule so fascinating is cannabidiol's prevalence within the cannabis plant's biomass.
Because CBD (and THC) constitutes 2-5% of the plant's medicinal value, (which is significant in comparison to other popular cannabinoids like cannabigerol (CBG), cannabinol (CBN), tetrahydrocannabinolic acid (THCA), cannabichromene (CBC), tetrahydrocannabivarin (THCV), cannabidivarin (CBDV), cannabigerolic acid (CBGA) and cannabidiolic Acid (CBDA)), the boastful 'newness' of this hemp-derived cannabis oil extract as a true wellness catalyst is growing rapidly because of its versatility and non-abusive potential to cause harm.
Tieing in the CBD oil types, studies show the 'entourage effect' of cannabinoids found in full-spectrum CBD oils may be optimal intake (avoid THC if have drug testing obligations) due to the basic botany and cannabinoid pharmacology working cohesively together. While stilll largely under-studied and clinically validated, user should take upfront accountability in knowing all CBD oils are not created equally.
This immensely-high CBD cannabis oil emergence is sparking a revolution within the marijuana movement, and even though CBD may not be the cure-all panacea many would love to claim, the attractive affiliations with pain relief, anxiety/stress, skincare and sleep recovery are adding up overtime. However, a plethora of problematic concerns arise and must be addressed accordingly as a whole.
As Pal Pacher, International Cannabinoid Research Society President and National Institutes of Health investigator put it:
"it's scary… [adding] consumers are participating in one of the largest uncontrolled clinical trials in history, and no one really knows what it is they're taking".
And National Center for Complementary and Integrative Health deputy directory said:
"The science is lagging behind the public use and interest. We're doing our best to catch up here."
Even a physician and pharmaceutical researcher, as well as teacher at the University of Miami Medical School added:
"the quality control and regulatory oversight for CBD is not much beyond what it is for Snickers bars."
Then Harvard Medical School medicine instructor and Association of Cannabis Specialists President put it:
"CBD is being used over the counter in a range of ways that is not supported by the science,"[…] "There is still much we don't know. But aggressive marketing, hype, and word of mouth have made CBD like a drug version of the emperor's new clothes. Everyone says it works, but lab studies suggest that it's really not what people think. " […] The main problem is that not enough medical studies have been done to offer any kind of clear guidance, and a lot of health claims can probably be attributed to a placebo effect, meaning companies can put out all kinds of CBD products with zero accountability."
Which is the perfect transition into the hidden hurdle of the last mile details, distilling down into a company's transparency of verifiable product testing results.
Hemp is a bioaccumulator, soaking up all the surrounding heavy metals, pesticides and toxins found in the soil and water. It is imperative to know where a company's hemp-derived CBD oil is sourced from and how high farming and manufacturing standards are upheld. CBD companies with independent lab-backed auditing and certification of analysis (COA) that provide requisite safety data of appropriate third-party toxicological assessments will be crowned and championed in a crowded CBD market.
Now, in a post-pot-prohibition period, let's review the secret sauce rating strategy.
Top CBD Company Ratings of the Most Popular Brands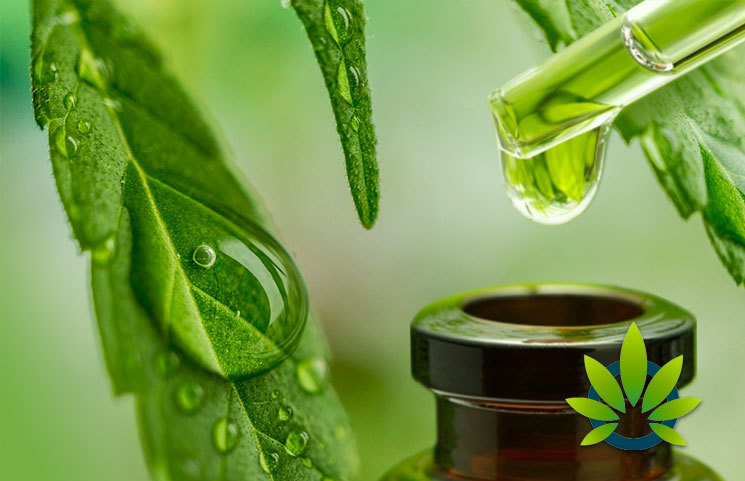 The collective consensus of cannabis as a true wellness catalyst is changing in the world.
While botanical and nutritional medicine is barely over a century old, the following CBD companies are well under a decade in age, yet the 'green rush' is happening right now.
The TimesofCBD vetting process has one end goal; to help users know the best brands.
Being a educated buyer comes from being an informed user. Even if a company has the 'know, like and trust' factors in its favor, it may not paint the entire picture given the hyped-up magnitude of hemp's hysteria as a whole. The real stems and stones lie within critiquing company-specific caveats in great detail by dialing in on key optics to evaluate and examine.
The high-CBD cannabis oil industry is far from adopting voluntary standards to self-regulate. Thus a 'proof is in the CBD pudding' approach is born to debunk dubious, egregious and unsubstantiated claims. Be inclined to lean on the side of skepticism.
Because there are hundreds of competing brands all extolling the supposed virtues and endless possibilities for CBD, it's time to separate fact from fictional folklore fantasy.
In order to confidently-conclude which CBD brands offer the highest-quality products, a significant amount of upfront research is required to compile a comprehensive meta-rank list. From the intro to the outro, the long-winded focus put forth was on the onus of a company's 'proof of pudding' for each of their CBD products 'remedial effectiveness'.
Hemp is a sequestrator of all the things in the environment as the crop is known for bioremediation, meaning if the hemp is planted in a contaminated area, it would soak up all the contaminants in the ground's soil. This translates into a woeful waste of cannabidiol-rich oil when extracted, even if it gets purified it could still be brimming with impurities.
Due to forming regulations and modern-day low barriers to entry, coupled with the absence of clear-cut FDA regulations and guidance for hemp-derived CBD manufacturing, no industry-wide quality assurance metric or testing protocol is set in stone to keep all of these brands in check. Combined with much of the commentary on CBD is dominated by promoting and promising their product line to the highest of heavens. As stated above, it is safe to say not all CBD oils, tinctures or products are created equally let alone rigorously.
As the budding cannabis oil market unfolds, a need for researching optimal growing conditions (product), honest business transparency (company) and overall reputation practices (brand) lies at the heart of this dedicated due-diligence guide. By shining a spotlight on the soil of how each company's product line is grown and avoiding watered-down 'review recommendations', it's easier to shift the emphasis to the heartbeat of the matter. Getting acquainted with a brand's quality control measures will highlight the attention, care and ultimately love baked into each step of the CBD pudding's recipe. From seed to sale, this is the best way to get the biggest bank for the buck bar none.
If CBD is going to provide any beneficial effect at all, its purity, potency and pricing metrics must match up first no matter what CBD-infused administration is tried. From gummies, edibles, drinks and beverages, skincare, vapes, topical balms/salves, softgels or even flower buds; knowing the integral intricacies of a CBD company's product is indispensable.
The ratings below are calculated and sourced using over a dozen different data points. The most popular and actively-referenced companies in the marketplace today all deserve quick fact summaries about their location, hemp source, lab-tests, association connections, different-strength CBD oil dosage options and full array of product infusion types offered.
Each brand's brief bulletpoint breakdown gives all of the top-level criteria pertaining to every CBD company. This is no small feat to formulate, but considering what is at stake (your health, well-being and livelihood), it is a very important mission to undertake.
While some fundamental elements were referenced in the product vs company metrics table above, we averaged all factors into a single five-point score (last updated September 2019).
For the record, here is a list of questions whose answers were factored into the ratings:
Where does the CBD originate from? Did the company grow the hemp themselves?
Where is the hemp grown? Who controlled the growing and cultivation of the hemp? Or is it a third party grower?
Which steps were taken to keep the medicine safe from degradation? What prevents the cannabidiol from being degraded between the time of processing and the time of consumption?
Which extraction method and process protocol was used for the hemp and CBD?
Is it a true full spectrum CBD oil (no-THC/zero-THC/THC-free) or pure cannabidiol isolate?
What type of purity testing procedures are made public? Which 'per batch' purity testing was conducted? Is the purity testing outsourced to a third party?
Does the company have all licenses and permits required by state and county to engage in the cannabis oil industry and grow hemp as an agricultural crop?
Do the products go through microbiological tests, aerobic count tests, coliforms tests, Enterobacteriaceae tests, E-coli count tests, yeast and mold analysis, and tests for pseudomonas, salmonella, pesticides/carbamates, heavy metals, organophosphates? Are independent lab results available with the certification of analysis showing a proof of passing those tests?
Do the CBD products go through cannabinoid potency tests? Who performs those tests? Do they provide the proof of CBD potency?
How about the manufacturing facility? Does it comply with cGMP regulations? Is the facility lab ISO certified? Which grade?
How is the product packaged? Is it concealed tightly and shipped correctly? Is it labeled professionally with dosage amounts and instructions?
As anyone can see, rest assured, there are many internal and external stressors to study.
While this is far from a lecture, the lesson is do not be misled by cheaper prices or dosing inconsistencies. Do not buy into the marketing gimmicks of a random brand pretending to create competitive advantages or think because a specific company has a bigger marketing budget or advertising prowess to gain a larger social media following that they are magically better than the rest. As the US Hemp Roundtable General Counsel put it best:
"The biggest challenge in our industry isn't the DEA, the FDA, or the USDA," […] "It's the companies that are selling CBD improperly and making medical claims." […] "We're doing everything we can to expedite [the FDA regulations for CBD] because we're all very anxious about getting a regulatory pathway for the recognition of CBD as a dietary supplement and a food additive."
And Dr. Jordan Tishler, cannabisMD medical advisory board member and Association of Cannabis Specialists President said:
"Unfortunately, most of these sources are unregulated…this means that if you're not careful about where you're buying CBD from, you may actually be buying a product that contains little or no CBD at all." […] Many over-the-counter CBD products contain no CBD, or worse, may have dangerous ingredients in them like heavy metals or opiates."
Unfortunately is right, due to limited regulatory oversight in a flooded CBD marketplace, colossal causes for concern arise regarding optimal purity and overall quality given the sheer amount of products offered online or in local health food stores, coffee shops and even corner stores. From mislabeling risks to the lack of inadequate laboratory controls who do not abide by GMP (Good Manufacturing Practices) or third-party audited facility processes, the stakes are now truly higher than ever for researching WHO is responsible for each CBD product up for buying consideration. It is absolutely in everyone's best interest to ask the who, what, when, where, why and how questions if contemplating whether or not to spend hard-earned money on trying a CBD-based health regimen.
Dr. Ethan Russo, International Cannabis and Cannabinoids Institute research and development director, chimed in with:
"And it's these easy access options, such as online retailers and even gas stations, touting CBD products that often leave people skeptical of it. But that shouldn't necessarily be the case either." […] "It's easy to say because of the profusion of [CBD on the market] that it's all witchcraft or snake oil, but that's not the case." […] "CBD is a very versatile medicine that hasn't gotten the attention it deserves over the decades."
Even Dr. Rahul Khare, emergency medicine physician and founder of Innovative Express care said:
"Because of the non-FDA approval, anyone can open up a CBD store and process it and try to sell it for a profit, and that's what's happening right now."
Listen up. The "Total Cannabinoid Market" (TCM), which encompasses all recreational and medical cannabis sales in licensed dispensaries (even combined with FDA-approved pharmaceuticals and hemp-based CBD products), is predicted to hit $15 billion in 2019 and surpass $40 billion by 2024. As stated, the green rush is upon us and these top CBD brand ratings will be continuously updated as new information and feedback becomes available given more insights and research. The most professional companies are helping advance the CBD conversation and acquiring proper awareness and education is vital for everyone as the hemp-CBD market blossoms into the $22 billion dollar market in the next three to five years.
The foreseeable future of CBD is bright and every company overview is laced with easy-to-digest bite-sized nuggets on the nitty gritty details, as well as a link to the official website and full CBD brand review.
What a list of reputable CBD-focused brands! The largest, most popular CBD companies above were weighted by many other social stats and streams such as: Google Search Trends, Alexa, Ahrefs, SEMRush, SimiliarWeb and over 30 Top CBD Oil Review publication's aggregate rankings.
One consideration to note is this catalog of companies is ever-evolving and will continue to receive changes as more data is compiled and collected. Here is the entire list of companies we are looking to review and add to the top ratings should qualitative metrics move up and justify inclusion in the specialized ranking system.
Be sure to revisit this list of honorable mentions who are under investigation by the TimesofCBD research team to be added into the ratings.
Now that we have uncovered the 30 best CBD products while unearthing the top 70 cannabidiol-branded companies, let's unify what CBD is and go through part two; an all-encompassing frequently asked questions FAQ section, a buyer's guide mixed tons of accessible scientific-literature.
CBD FAQ: How Cannabidiol Works (Question and Answer)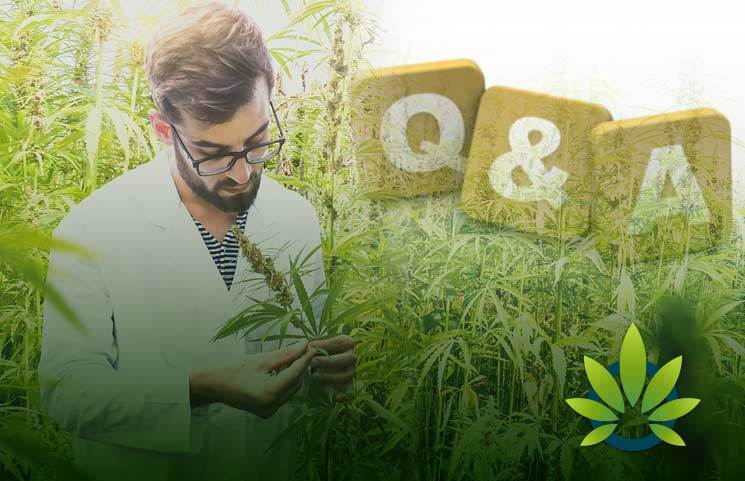 What Is CBD?
Now that the top 50 cbd oil companies rankings from the best-brands in the world are revealed, let's piggy back on the opening introduction and give a proper, necessary 'what is CBD' guide.
As alluded to, dissecting the industry's bright outlook and all the various types of CBD product forms – to how we rated the top products and ranked the best companies, let's get into the 'science' of the supplemental ingredient that has surpassed all other extracts in terms of sales, use and popularity in the United States.
Between the video above and the visuals to follow, along with a detailed question and answer section, it will be the perfect segway into all of the scientific data towards each and every medical condition CBD has been known to help. Due to CBD's Schedule I drug classification it has severely limited the amount of studies researchers can do on the compound, but here is what is currently being circulated and verifiable.
Yes, hemp oil and hemp-derived CBD products have came a long way since 1937 marijuana prohibition days to 2014, 2018 until 2019. Hemp, has been known to be made into at least 25,000 different products (US Congress study) – from food to clothing to cosmetics to fibers to paper to textiles to fuel – it can do everything wood can do at a renewable rate and now, arguably its most sought after quality and characteristic – CBD – is ready for the mainstream spotlight and this guide was meant to help eliminate the level of guesswork involved.
We know the popularity of CBD is in large part to its beneficial health effects but also can be attributed to its versatile, adaptive properties and functional mechanisms by binding with the human endocannabinoid system. Here is a visual breakdown of what the medical world has discovered to date.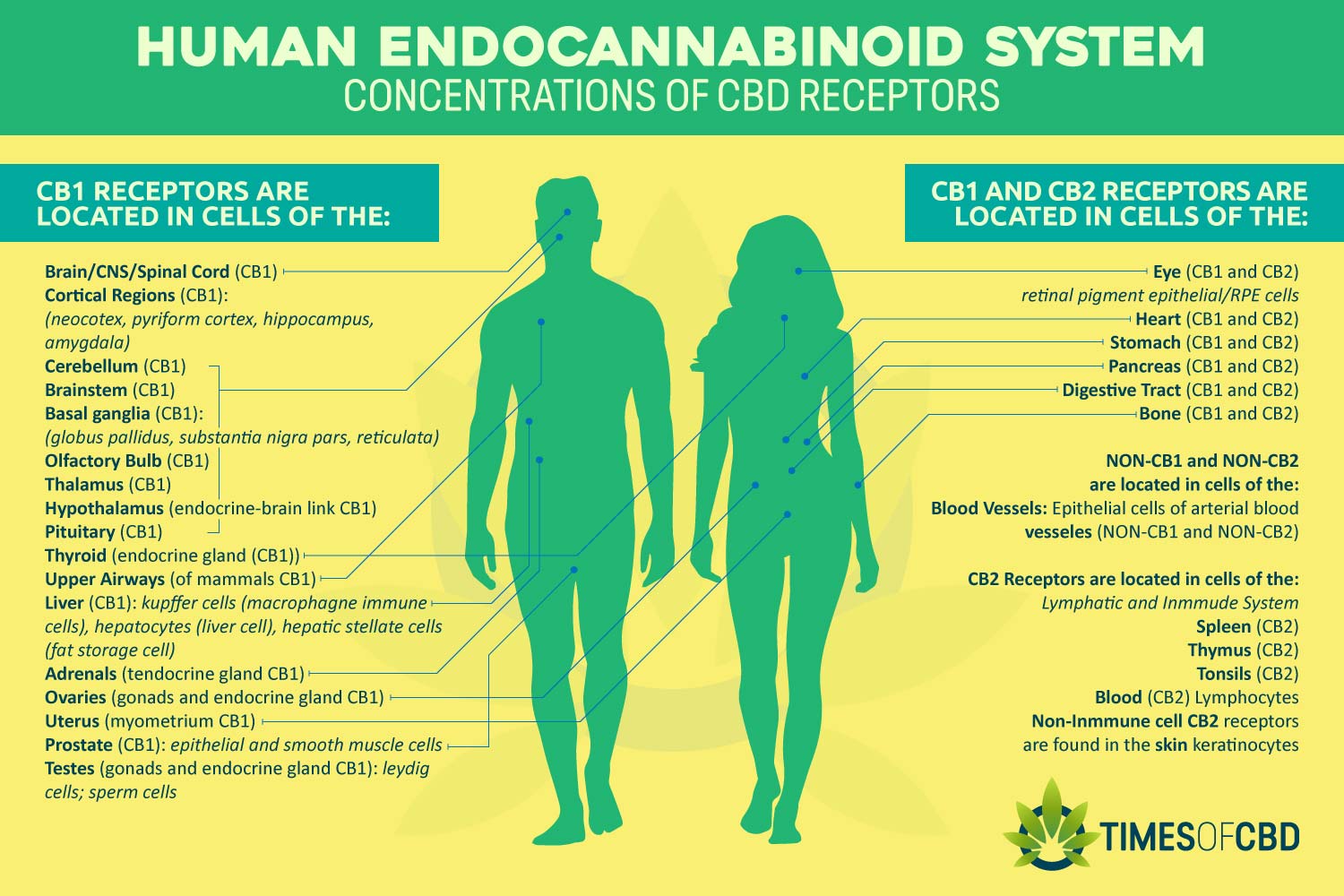 The uncanny natural neurotransmitter receptor (CB1 and CB2) compatibility and uplifting effects on the body's endocannabinoid system (ECS) embodies a profound paradigm. In what are vastly uncharted health horizons coming of age, a Labroots executive painted the picture:
"In the pursuit of unearthing the metabolic pathways of phytocannabinoids and endocannabinoids, scientists came across and unknown molecular signaling systems within the body that is involved in regulating a broad range of biological functions. This system was named the endocannabinoid system (ECS)."
As a result, once it's taken, CBD possesses the property of going to wherever it is needed the most in the body. This is why some people have started referring to it as a "miracle" marijuana molecule. This is obvious due to its versatile nature of operations within the body's internal ecosystem.
It's been known to provide relief for everything from mild joint pain to acute conditions like irritable bowel syndrome, and Crohn's disease, to severe life threatening conditions like epilepsy and seizures. We will elaborate extensively on this below where you can sift through a table and mountain of data supporting each individual case.
In fact, compared to all other single-spoken ingredients, while it sounds as bold as it gets, it appears that there's no end in sight to what it can do to improve human health and provide relief where necessary. As more research and studies are carried out, we'll see the extent to which it can help humanity become even healthier and stop relying on so many harsh side effects many of the current solutions provide.
While it's not a cure-all and nothing is guaranteed–at least not yet- it is helping out with enough health conditions to warrant the popularity it's obtaining.
Types of CBD
Before we get into where to buy CBD oil (see below), let's go over the three main types of CBD concentrates.
Raw: Raw CBD oil is dark green and contains leftover chemical compounds from the extraction period. Raw CBD oil is potent but the CBD is yet to be activated.
Decarboxylated: This is what "turns on" the CBD in raw oil. By releasing the carbon dioxide present in the raw oil with heat, the inactive CBD becomes active with all the medicinal benefits it is known for.
Filtered: Filtered or "golden" CBD oil is decarboxylated oil that has all the impurities removed. It is the most expensive form of CBD because of its purity.
How Is CBD Isolated?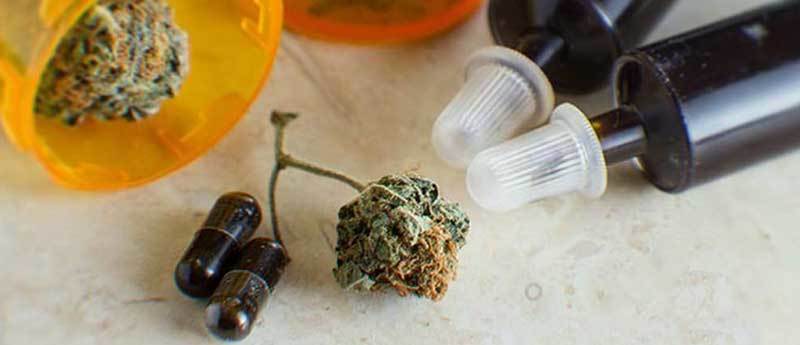 The lack of regulations regarding the sale of CBD products presents a lot of problems. One of the biggest concerns is the way CBD is extracted.
There are a few ways to get CBD from the hemp plant. One of the safest ways is to use carbon dioxide (CO2). The catch is that CO2 extraction uses expensive equipment that can take a while to learn to use efficiently.
CO2 extraction is the most preferred method of extraction because the resulting product is as close to being pure CBD as possible.
Ethanol is a cheap alternative to the expensive CO2 method. However, ethanol breaks down other compounds the hemp plant contains that many patients prefer to be left behind in their supplements.
Any kind of fat or oil can be used to extract CBD. Green Mountain uses coconut oil, but everything from olive oil to butter can and is used.
Oils are a cost-effective natural solution for CBD extraction but the downside is they are perishable. CO2 and ethanol extracted CBD can last indefinitely. More on this down below.
CBD and the Entourage Effect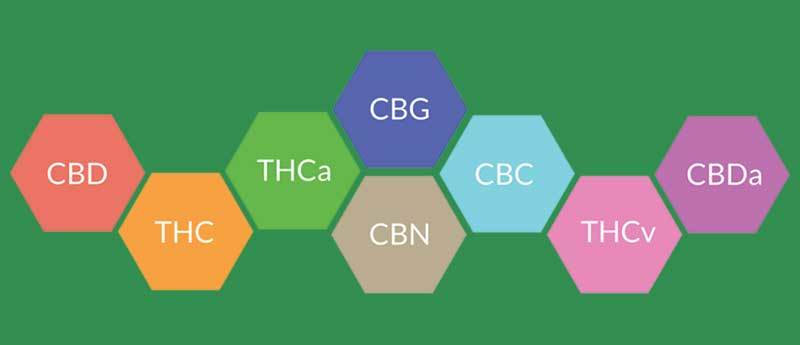 Marijuana and hemp plants both produce many other compounds, not just THC and CBD. The combined effect these different chemical compounds have on the body is the entourage effect.
Myrcene, for example, reduces the resistance of the blood-brain barrier to cannabinoids. This effect helps the body to absorb the more beneficial compounds, like CBD.
Cannabis plants can be grown to accentuate certain compounds. The strain of hemp known as Charlotte's Web has a high CBD content and low enough THC level that it can be sold in every state.
So CBD capsules from two different brands with different suppliers can result in totally different chemical makeups.
The CBD Isolate, Full-Spectrum and Broad-Spectrum Differences
One of the most distinctive CBD terms floating around the industry are the three most common ways CBD products are marketed.
CBD isolates
full-spectrum CBD
broad-spectrum CBD
While the promotional side of these styles of CBD oils want to claim the inclusion of diverse compounds that encompass the entourage effect, it is time to stop and wonder the differences between these three cannabinoid spectrum identities. In an attempt to make sense of it all, the one stickler most endure when selecting the right CBD is the fear of THC quantities in each oil. Let's see how each of these unique product characteristics contribute are beneficial to the body's health yet offer very different qualities.
What is CBD Isolate?
The most basic way to define CBD isolate is to refer as it only 'housing' cannabidiol, that is, every other known terpene, flavonoid and cannabinoid compound (over 100) has been removed.
It is referred to as 'pure cannabidiol extract' and is usually extract by either an ethanol solution or supercritical carbon dioxide (CO2) method. Once it is followed up with a chemical wash, it's final form is a white powder and is best-associated with its versatility despite the entourage effect no longer being in play.
Due to its pureness (i.e. homogenous solution), it has suggested uses for being easily infused into different types of products, hence the reason why the market currently offers topicals, capsules and edibles etc. Another feature that makes isolates preferable is one's ability to quantify doses taken. As previously mentioned, consumers who wish to play it safe in time for drug tests (especially if their careers are on the line) may prefer to stick to CBD isolates as well knowing there is absolutely no THC in a CBD isolate.
What is Full-Spectrum CBD?
The difference between CBD isolate and full-spectrum CBD rests in the fact that the latter houses traces of several cannabinoids (including THC) versus only containing cannabidiol. Meaning full-spectrum CBD is the option to go with if you want to include all of the varying naturally-occuring plant compounds (i.e. other cannabinoids, terpenes, flavonoids and essential oils). This true entourage effect is thought that all elements together magnify and amplify the therapeutic benefits of each other.
Initially, consumers were informed that CBD isolate in its truest form is as effective as it could get, but as per a 2005 study by Lautenberg Center for General Tumor Immunology, it was found that "Cannabis clone 202 (Avidekel) extract is superior over CBD for the treatment of inflammatory conditions." This evidently led to more studies combining cannabinoids.
What is Broad-Spectrum CBD?
And back to the start – due to the afraidness of unknowingly consuming THC for a variety of reasons, there is a specific type that alludes to that very fact that no THC is in the product. It is essentially a hybrid between a full-spectrum CBD and pure cannabidiol isolate. It will host all of the whole-plant cannabinoids, terpenes and flavonoids but with the exception of zero THC. However, the THC-free broad-spectrum distillate is the newest look of CBD oil products compared to the former polarities of the others and requires more studies.
Does Choosing Between the Three Mean Anything Health-wise?
For the moment, it is too soon to tell as the number of studies that currently exist within the industry is quite minimal. While it is true that many studies have found CBD as being effective because of its anti-inflammatory properties, and others supporting the CBD and THC pairing, most often, the sample sizes aren't large enough, the studies lack replication or the source of cannabis used may or may not be potent enough (depending on existing laws).
That said, consumers have to decide based on their needs and beliefs. For instance, if one chooses to play it safe, depending on factors like drug tests, the legalization of cannabis in their state or country and fear of the THC experience, it would be ideal to stick to CBD.
If we are talking about an advanced user who is fine with a certain CBD to THC ratio within their products and would prefer to experience the so-called, "entourage effect," the full-spectrum solution would be the way to go.
Given that broad is, in most ways, like full-spectrum (without the THC of course), then therapeutically, it may be preferred. This is not to say that CBD does not bring results, but rather leads to the question of how soon can they be attainable?
Bearing all this in mind, consumers also need to pay closer attention to their current health conditions and medications intake. This area is also lacking studies, therefore, consumers should seek professional help prior to taking cannabis-related supplements.
How Safe is CBD for Consumption?
Very safe. It's a non-psychoactive compound, even if it's from cannabis. Of course, this wasn't always the case, seeing as its parent plant –cannabis- was largely associated with mental problems, cognitive impairment, and in some cases, death.
Cannabis has gotten such a bad rap that it'll take a while before that stigma wears off. The thing most people didn't know is the psychoactive effects were largely from the THC in the plant; not CBD.
CBD doesn't make you high. It's provides all the great benefits of cannabis without any of the side effects. So, depending on the right dosages, it will do everything from get rid of your anxiety to control epileptic seizures.
More importantly, it appears you cannot overdose on CBD. This is because, unlike THC that overstimulates your endocannabinoid system, it doesn't at all. It works in a manner similar to slow release drugs, stretching out its effects for as long as possible.
But as with all things, take it in moderation –better if you stick to the dosages recommended for your conditions.
CBD and Health Issues
The most amazing thing about CBD is its dynamism when it comes to the treatment of various health conditions. Conventional medicine routinely administers just one drug for the treatment of one condition.
While this has been efficient, the problem is that treatment can be quite expensive if one has to treat multiple ailments. CBD on the other hand, has proven to be an incredibly powerful adaptogen capable of treating multiple health conditions.
This happens because of it is ability to bind to the body's endocannabinoid system, thus ensuring that its effects are felt wherever it's needed. So, whether you have migraines, joint pains, sciatica, seizures or want to increase your focus, the compound takes on all these and provides the necessary aid and relief wherever necessary.
Its effects can also be highly targeted, and capable of reversing the bod's purported/expected response. For instance, inflammation is usually the body's response to injury or abnormality.
Unfortunately, this inflammation results in pain –which can be healthy. But when the body has to go through pain/inflammation that's completely unnecessary, it can be quite uncomfortable. Using CBD to curb these unnecessary inflammation can help provide the necessary relief that you need.
Also, CBD may play a role in slowing down the progression of neurodegenerative disorders like dementia, Parkinson's and Alzheimer's. They purportedly do this through their neuroprotective properties, which helps slow down the rate at which neurons and the brain break down or die because of age.
Side Effects of CBD
For the most part, CBD has very few side effects and is well tolerated at high doses by the body's system. But it is important to discuss them so they are not unexpected when they do occur.
Tiredness, diarrhea, and changes in appetite are the most common side effects. However, recent studies show that liver organ damage and injury is a rising problem due to poorly-made products which is the main emphasis of how we rated products and ranked companies.
The population that should be most cautious about using any supplement, are pregnant women. The research on how cannabinoids interact with a developing fetus is sparse with inconclusive results.
If you are pregnant, wait until after giving birth to try any CBD supplements.
CBD and Your Liver
The one organ that does seem to have a negative response to CBD supplements is the liver. This effect can be magnified if you are taking a medication that is broken down by enzyme CYP3A4.
Enzyme CYP3A4 is responsible for the absorption of over 60% of pharmaceuticals. It is also responsible for the absorption of CBD, which can block other drugs from being metabolized into the bloodstream.
The interaction is not the same for every medication. Consult your doctor because the interaction between your meds and CBD may be negligible.
And CBD's relationship with your liver may not be all bad. CBD increases your body's supply of enzyme CYP1A1, known for breaking down carcinogenic compounds like benzopyrene.
If your medications don't prevent it, CBD may actually protect your liver.
How to Take CBD
The process of taking CBD and enjoying its many benefits is pretty straightforward. It is estimated CBD's full effects last approximately 4-12 hours but will depend on body fat percentage and dosage amounts.
You can just smoke specific CBD rich strains, vape, use the oil or tinctures by placing drops under your tongue and holding it there for as long as possible, swallow CBD capsules, eat CBD infused edibles, and rub CBD ointments and salves on your skin.
These are the best ways to get and use CBD for maximum results. It all depends on your preference or mood at the time. For instance, some people can't stand the earthy flavor of CBD oil, so they prefer either smoking, eating CBD edibles or applying CBD ointments to their skin.
CBD's groundbreaking properties are still being studied for its many uses. Who knows if it'll be the new "miracle" compound that will usher in a new era of health for mankind? Till then though, be smart about using it, and only adhere to the recommended doses. CBD's many benefits can help you live a richer, fuller and healthier life. Soo, use it when and if it's necessary.
CBD oil vs CBD tincture differences
While most believe they can use these terms interchangeably, they are technically not the same product. While both may look the same and stored in similar bottles, it boils down to the actual processing used in cultivation. The main distinguishment between a CBD oil and CBD tincture is how each is of the cannabis plant's constituents are extracted. In the most basic explanation, a tincture is created by soaking the cannabis plant in a water and alcohol solution, where as a CBD oil must be infused in a carrier substance, usually hemp seed, olive oil or coconut oil.
Does CBD Oil get you High?
Easily one of the most frequently asked questions and the main reason why it was covered in the introduction is CBD does not contain THC, which is the psychoactive element found within the cannabis plant that is associated with recreational use. The lack of THC makes CBD non-psychoactive. CBD works by interacting with the endocannabinoid system and does not cause any unwanted 'high' side effects. Be sure to read the health benefits section below as well as sifting through all of the medical documentation listed. The most popular beneficial wellness effects of CBD include:
Lowering inflammation
Pain relief
Anxiety relief
Blood sugar management
Mood balance
Sleep aid
Anti-cancer properties
Lower incidence rate of seizures
Lower nausea symptoms
Antibacterial properties
How to Get CBD Oil to Work Faster?
Unlike THC, which produces near immediate feelings when smoking it, CBD has a bit more subtle approach given it does not make you high. While enhancing the CBD effectiveness regarding how quickly it can be felt, it will vary from one person to another. It can depend on the product's potency and bioavailability, or factors like age, metabolism and tolerance. All of these can play a role in how fast CBD gets absorbed into your bloodstream. Recent studies have shown fatty foods can increase absorption due to binding with CBD oil's cannabinoids which help the liver metabolize the compounds quickly when opting for the oral route. Make sure the CBD oil is water-soluble. Other ways to ensure CBD acts rapidly within the body is to inhale/smoke cbd flower buds or take it sublingually under the tongue.
Best Time of the Day to Use CBD Oil?
While there is no one dosing time fits all, each routine will largely depend upon the daily symptom, disorder or condition being addressed. A simple example is insomnia users should take it before bed to help with sleep whereas ones trying it for anxiety stress relief should use it in a timely manner an hour or so before a big nerve-wrecking event to help calm nerves. For those in chronic pain or discomfort, taking it when and where needed is likely the best option to follow. Given the level of relaxation or even energized effect desired, no set schedule or strict serving size will work for everyone and is advised to always consult with a healthcare provider first.
Optimal CBD Extraction Processing Methods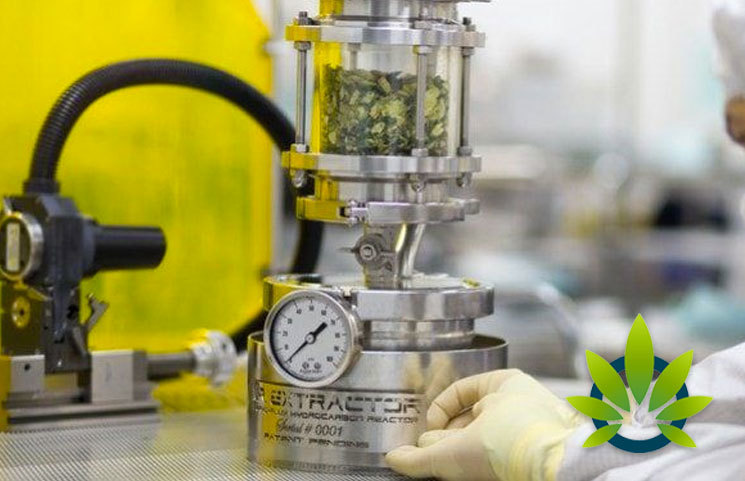 As you can see, there are quite a wide variation of CBD brands and their respective product lines to choose from. With so many different CBD products on the market, it can be difficult to determine which substances are of sufficient quality to provide users with the benefits that they are striving for.
One of the best ways to differentiate between high and low-quality products is to opt for formulas that are made with processing methods that users can count on. There are various extraction methods, including CO2 extraction, stream distillation, and hydrocarbon solvents. Here is a bit about each method so that users know what to expect when they purchase products:
CO2 Extraction
There are three types of CO2 extraction methods: supercritical, subcritical, and midcritical. The most commonly used, and the one addressed herein, is supercritical extraction. It is the most common option because it tends to be the safest and it results in a pure product.
According to Marijuana Break, CO2 extraction essentially entails using pressurized carbon dioxide (CO2) to remove CBD and other phytochemicals from the plant. The CO2 essentially functions like a solvent when certain temperatures and pressures are reached.
The main downside of CO2 extraction for many companies is that it tends to require expensive equipment. On the upside, the CO2 extraction process does not damage the product and maintains its quality so that the end result can be safely consumed.
Steam Distillation
Steam distillation, also known as vapor distillation, tends to lead to ultra-pure and terpene-rich formulas. According to the CBD Awareness Project, steam distillation is a process where steam separates the CBD oil from the hemp plant. The hemp plant is contained in a glass flask that features an inlet and outlet. The inlet is connected to a glass container with water that boils, while the outlet connects to a condenser tube.
The water heats up, and the steam causes the oil to separate from the plant. The liquid is then condensed in a tube, and when collected, the oil and water mixture are separated. The downside of this method that those who apply it must be careful, as steam that becomes too hot can damage the extract and cannabinoids. The benefit is that it could lead to a pure substance.
Hydrocarbon Solvents
Hydrocarbon solvents is similar to steam distillation in that it separates the CBD oil from the plant. According to Maximum Yield, it is a popular extraction methods that removes the cannabinoids, such as tetrahydrocannabinol (THC) and terpenes from the plant. The types of hydrocarbons used here include propane and butane.
Precision Extraction identifies several benefits to hydrocarbon extraction. These benefits include versatility, yield, efficiency, safety, and preservation. There are also minimal to no risks involved with hydrocarbon extraction equipment.
Aside from the type of distillation method used, there are a number of other factors that users may want to consider when choosing CBD products. For example, users may want to look for:
A stamp of approval from the Hemp Authority
A certificate of analysis for a third-party and independent lab
Lab reports by the third party lab
A retailer with licensing from state authorities
These qualities can help users protect themselves by ensuring that the quality of the product is up to par and contains a sufficient amount of CBD.
CBD Storage Methods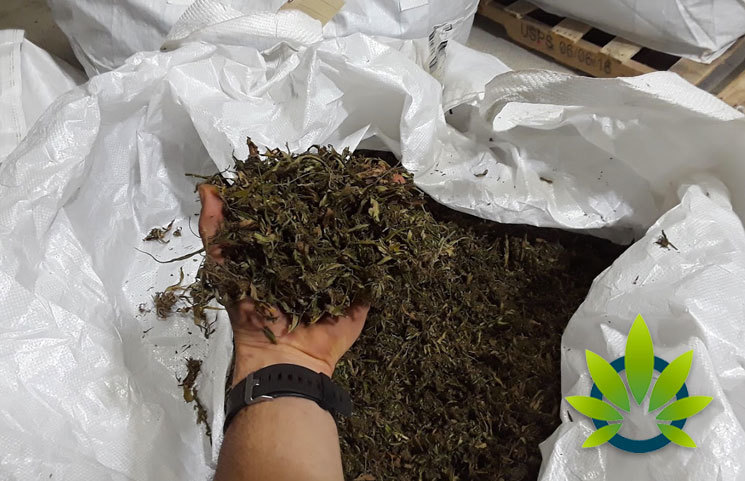 Now that the main methods used to extract hemp-based CBD are covered, it is best to know that there are many different preserving efforts users can practice to maximize the benefits CBD products have to offer. First and foremost, users should always follow the storage instructions on the packaging. Often, brands know what works well for their products and is the a main component for rating products and ranking companies.
In the event that one's products do not identify optimal storage methods, there are a number of tactics to consider just like any drugs or other consumables.
The shelf life of CBD oil varies drastically, but in general, the average is anywhere from 14 to 25 months, depending upon how one stores it. How CBD oil products can be degraded will vary as well, therefore users should check the label for information. Simple details like production date, expiration date and quality of hemp used matter. This will give users a good timeframe of how long the oil and/or tincture will last.
Aside from the shelf life, where the label does not share a storage method, users may want to consider refrigerating the product. Generally CBD products do not need to be refrigerated. Instead, most brands recommend that the products be stored in cool and dark place. The cool temperature and the lack of light prevents the growth of bacteria. In the event that users do want to refrigerate their formulas, they may be able to extend the life of unopened CBD products by doing so.
Let's cover each really quickly as this is very important once you have bought a CBD oil.
Once receiving the bottle of CBD oil, the first thing to do is check the expiration date just to ensure the product is fresh. Most CBD oils have a 1-2 year expiry date but double checking is always a good idea. While the taste will likely deteriorate once an older product's shelf life gets after being opened, it can also house harmful microorganisms so be mindful once started using a tincture.
Here are some brief tips to practice for prolonging a CBD oil tincture's potency.
Keep CBD Oil Away from Heat Sources
The best place would be your medicine cabinet. The reason is simple: if the temperature in the cabinet works for your drugs, you can be sure that it will work for your CBD oil. Avoid keeping them close to heat sources such as microwaves, ovens, and stoves.
Even better, avoid the kitchen entirely. Some people recommend the pantry. Doesn't make sense to store them there unless you're buying in bulk. And even then, you have to make sure that the pantry is either somewhat far from the kitchen or consistently cool.
And if you'll be carrying it around in the car, keep it in the glove box while the AC is on. And when you're leaving the car, put it in your bag. The only condition in which you can leave it in the car is if the weather is cold and dry.
This is important because heat tends to breakdown the compounds faster, causing it to lose its potency and strength. And once it loses those, it's no use to you.
Avoid Exposure to Light
Prolonged exposure to light can also break down the molecules. Which is why most recommend keeping it dim or dark places. If it's left out in a bright area, remove it as soon as possible and let it settle back to normal.
Light can breakdown the cannabinoid compounds in CBD oil and alter its taste. Thankfully, most vendors know this, so they sell them in amber or dark green colored bottles.
Keep the Cap Tightly Screwed
As with all medicines, unnecessary exposure to air affects its potency. So, keep the cap screwed after use every time to avoid this. And if transferring or consolidating the oil to another container, make sure it's an airtight one too.
Cold Isn't Good
Because it's oil, avoid storing it in cold places like a refrigerator or freezer. Doing this will cause the oil to congeal, which will in turn, make its dispensing more difficult.
Unfortunately, when this happens, don't be tempted to place it close to a heat source so it can melt before use. This will destroy its potency and effectiveness. Much like the light and heat, leave it out to thaw even if it takes awhile.
CBD and Legality Issues
Before 2014, cannabis, the parent plant of CBD was largely outlawed in many states. However, California legalized it somewhat in the late 90s, making it available only via medical prescription.
Therefore, while you couldn't get it anywhere else in the US, you could get in California, IF you had a doctor's prescription. Of course, this didn't stop people from still selling it illegally.
Thankfully, cannabis and its many products are legal in most states and Canada. States that haven't legalized cannabis are currently working on the process of legalization, and drafting the necessary rules.
This means that CBD is largely legal in the US and Canada. You might just have to check with your state though, to see what their laws are, as some aren't still open to the idea of legalized marijuana.
In Canada however, Cannabis became legalized in 2018. So, wherever you are in the country, you can openly buy your weed and its many products from recognized dispensaries.
You can get CBD in various forms as we covered earlier with oils, capsules, tinctures, edibles, and topical ointments being the most common forms. All of these are available from your local retail stores, dispensaries or online outlets. Just make sure to do your due diligence and ensure you're buying the real thing. While CBD and medical marijuana are in two different leagues when it comes to legalization, here is a chart representing the growth of medicinal cannabis in US States.
Each individual US State has specific CBD laws and regulations. Look up every CBD state law here; Alabama, Alaska, Arizona, Arkansas, California, Colorado, Connecticut, Delaware, Florida, Georgia, Hawaii, Idaho, Illinois, Indiana, Iowa, Kansas, Kentucky, Louisiana, Maine, Maryland, Massachusetts, Michigan, Minnesota, Mississippi, Missouri, Montana, Nebraska, Nevada, New Hampshire, New Jersey, New Mexico, New York, North Carolina, North Dakota, Ohio, Oklahoma, Oregon, Pennsylvania, Rhode Island, South Carolina, South Dakota, Tennessee, Texas, Utah, Vermont, Virginia, Washington DC, West Virginia, Wisconsin and Wyoming.
If you're investigating the potential health benefits of CBD, it's a good idea to take a look at the most comprehensive CBD health benefits guide. There is a vast amount of information available that will assist individuals new to navigating the world of CBD in determining dosing, sources, the different types of cannabinoids, and the best delivery methods.
Before getting started with using CBD to improve your health, it's always best to consult with your doctor or a medical professional.
Now, let's get into the pure health side of the show and start unfolding all of the main reasons why CBD is the king-kong supplement ingredient of 2020 and beyond.
Top 50 CBD Health Benefits for Medical Conditions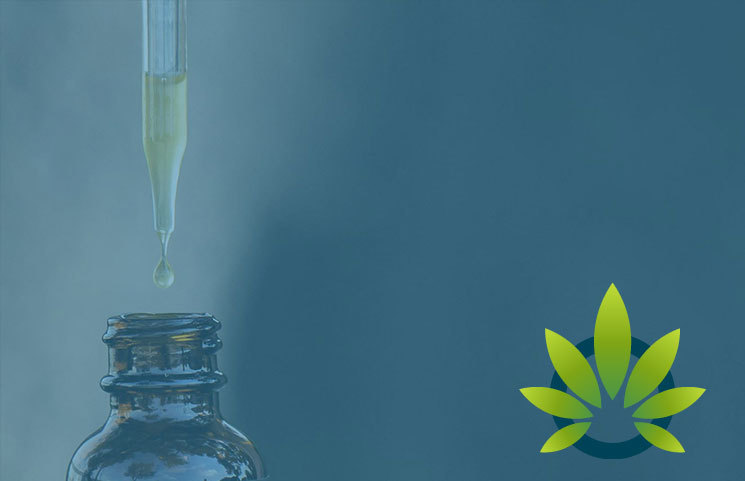 Cannabidiol owes all of its publicity because of one caveat over them all, its effectiveness. Yes, this compound does come from the very same cannabis sativa plant that is the main source of Tetrahydrocannabinol or THC, but one should never confuse CBD with THC. In general, CBD provides a wide range of beneficial effects while THC is best known for its psychoactive properties of 'getting high'.
There is a growing number of scholarly articles about CBD and we referenced 123 specific ones for each of the associated claims below. While cannabidiol requires careful consideration of its legal status where you live, it is also important to have a clear idea of what kind of health benefits many expect from CBD.
A more thorough analysis of current literature shows that CBD is a complex concept. For instance, one has to realize that there are differences in the benefits which can be derived from a full-spectrum, broad-spectrum and CBD isolates. Other factors of critical importance include the variety of CBD-extracted cannabinoids and the benefits of terpenes.
But an important reminder to note from Cecilia Hillard, one of the USA's more prominent CBD researchers and Neuroscience Research Center of the Medical College of Wisconsin director:
"We don't have a lot of experience with people taking these drugs for many, many years, and you never know if there could be chronic effects that could pop up" […] "Even at high doses, the effects of CBD itself tend to be mild" […] "But what we know in humans is much more limited," […] "In fact, there have been only a couple of really good clinical trials done in humans." […]
And a reiteration of why buying a CBD oil infused product from a trusted brand is so important, the Professor of Pharmacology put it:
"Even in a very careful grow operation it's easy for hemp and cannabis plants for example to get contaminated with mold. Also depending on how it's grown, (growers) may be using pesticides." […] "There's no regulatory agency that's overlooking (CBD oil's) purity, its concentration, whether or not there are other things that are present in the oils like pesticides, or molds, or heavy metals and so forth."
This in-depth resource will help you gain a much better understanding of why CBD is therapeutic and how it applies its medicinal benefits to each health condition.
These snippets on CBD's associated medical benefits can be expanded upon by visiting our full health effects guide for complete clarity, but now let's see how to buy CBD effectively and look for promo coupon codes to save money when ordering online.
How to Find Places to Buy CBD Oil Supplements Near You
Anyone with online access who has inquired about CBD has experienced an unprecedented proliferation of cannabidiol products to choose from, both locally-made and imported, online or at local shops.  As the number of channels continue to increase, including direct to consumer sales, online retail, natural grocers and speciality brick-and mortor (i.e. vape shops) stores open up the cash register, the amount of cbd oil and cbd-infused product types is breaking records.
Everywhere from Kroger's, Vitamin Shopper, Rite-Aid, CVS and Walgreens to Neiman Marcus, Abercrombie & Fitch, Barney's, Bergdorf Goodman, DSW, American Eage Outfitters and Sephora, CBD is the new Cannabis Big Deal oil.
In order to continue this CBD user guide, let's treat this section of the tutorial as a standalone piece and go into a quick story mode to best describe the easiest ways to find cbd supplements near you.
It was an ordinary night at work for 29-year-old bartender Kendra Cochran. When the broken glass bottle slit her hand all the way down to one of the major nerves, her doctor prescribed painkillers that made her too nauseous to work.
With many patients shunning painkillers, cannabidiol (CBD) oil for pain relief is a hot topic. It has the sex appeal of marijuana with the professional appearance of being available at an expensive supplement store.
As talked about in the introduction, because of CBD's close relationship to THC, many wonder, "is CBD oil illegal?", and, "Marijuana isn't legal in my state, can I still buy CBD supplements?"
The answer is yes. Any CBD oil supplements with a THC content of less than .3% are legal in all 50 states.
But where do you find high-quality CBD supplements in an industry when regulations are still in their infancy?
This article will go through where to find the best CBD oil supplements near you.
Why Is CBD so Popular?
It's no secret the beauty industry charges crazy markups for branded products made of cheap materials.
CBD is unfortunately prone to the same markups as different brands battle for dominance.
Expensive packaging, "exclusive" formulas, and even social media influencers are all used to sell CBD oil supplements.
In the world of CBD supplements, you don't necessarily get what you pay for. In 2015, the FDA tested products from legalized west coast states. Every single product tested so low for levels of CBD, the only benefit patients would get from them would be a placebo effect.
When the FDA conducted the same tests a year later on CBD products from other states, the results were the same.
So don't be fooled by glitzy boxes and glamour shots of supermodels applying the product. Many brands, like Aceso, claim that additives like linalool make their products more bioavailable, meaning easier for your body to use.
But kind of like cosmetics with added fragrances, there is little evidence to show that these additives provide anything more than a nice smell. Yet brands charge as though diluting the CBD in their products is a premium service.
How to Buy CBD Supplements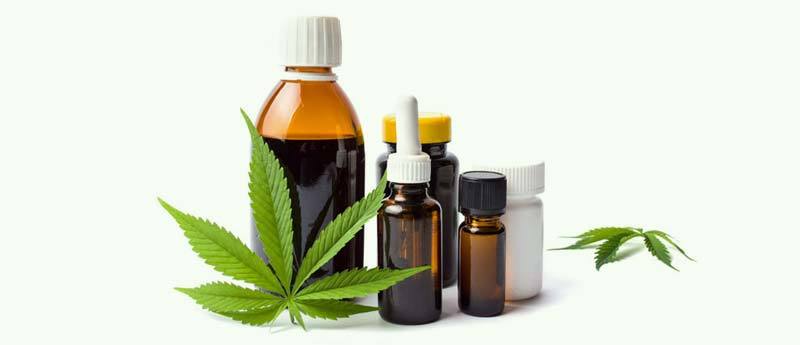 You can buy CBD online. With CBD being legal throughout the U.S., shipping across the country isn't a problem like it is when THC is involved.
You can even find CBD on Amazon. The only catch is Amazon won't let sellers put CBD in their product listings.
So then how is possible to buy quality CBD supplements and not get the less desirable hemp oil?
There's nothing wrong with hemp oil. It's great for cooking, but not for relieving pain and other uncomfortable symptoms.
So when you're looking for CBD on Amazon, be sure hemp extract is one of the first ingredients listed.
If the product you're looking at doesn't have the milligrams of hemp extract listed on the nutrition label, you're looking at hemp oil, not CBD oil.
Contacting the CBD Seller and/or Manufacturer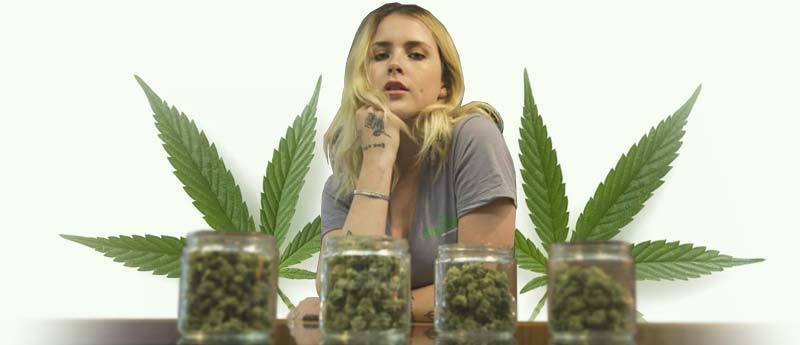 Amazon won't let sellers write CBD in their product description, but merchants are often open about CBD content when customers send a direct message.
Some sellers will offer lab reports to show the CBD content of their product. If they have it, always take a look at any lab reports your seller has to offer.
These labs are important because hemp oil is not the only less potent version of CBD oil supplements.
Full spectrum CBD oil does contain some amount of CBD, but other compounds have been left behind.
Hemp oil is very nutritious and because many CBD customers are health conscious, manufacturers will leave in the other compounds.
This may be what you're looking for but if you want higher CBD concentrations, full spectrum oil is the wrong product.
The easiest way to pick out a bottle of hemp oil from CBD oil is the size. Since Hemp seed oil is for cooking, it comes in larger bottles, like the ones you find olive oil in at the grocery store.
Real CBD oil, on the other hand, comes in small, concentrated bottles, usually no bigger than one or two ounces.
You will probably have to try out several products in your quest for quality CBD oil supplements online. That's why buying them in person may be a better option…
Brick and Mortar Stores
If you live in a state with legalized marijuana, finding quality CBD supplements is as easy as walking into your local dispensary and grabbing some.
But what if you live in a state where medical or recreational marijuana is still illegal. Don't worry, CBD supplements made from hemp are still readily available.
Smoke shops are one place that often sells CBD oil supplements. There are even some specialty grocery stores and supplement retailers that sell the stuff.
And we're not the only ones that CBD is marketed to. Pet stores everywhere are jumping on the CBD train and offering products specially curated for dogs and cats.
If you are in a legalized state and buying from a dispensary, be cautious of CBD products that contain THC.
A medical marijuana dispensary will have CBD products most often extracted from strains of plants with much higher THC content than hemp plants.
Some patients may not mind or even prefer THC with the CBD, but many looking for the health benefits don't want the effects of THC.
How Much Are CBD Supplements?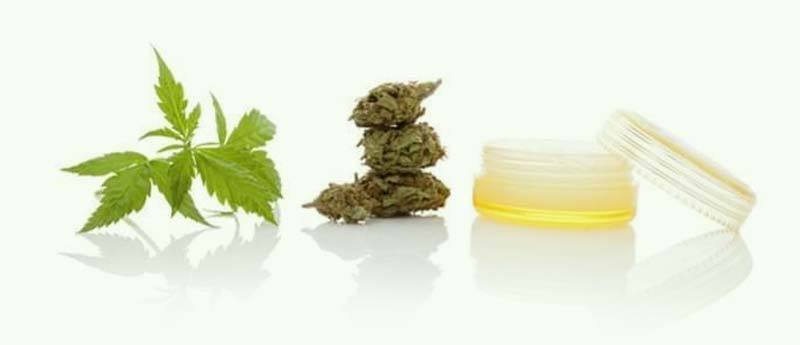 There is another confusing aspect of shopping for CBD oil supplements. What should you be paying?
Because of the confusion around hemp and CBD oil, some sellers take advantage of this by pricing hemp oil the same as the more expensive CBD oil.
Let's go over what you should expect to pay when buying CBD oil. While it may not be as much as you think, CBD oil does cost more to extract than hemp oil.
Most reasonably priced CBD oils range from .05¢to .20¢per milligram. But don't expect to never pay over .20¢per mg.
Some supplement producers will charge as much as customers are willing to spend. This could be up to .60¢or more per mg in some cases.
While .10¢/mg might sound reasonable, keep in mind that this adds up fast. A month's supply of CBD oil supplements for a patient taking more than one daily dose costs upward of $200-$300 a month.
Yes, a month's supply of CBD supplements can cost as much as a car payment. When the alternative is a $10 bottle of Advil, many patients can't justify spending several hundred dollars a month on pain relief.
Why Is CBD Oil so Expensive?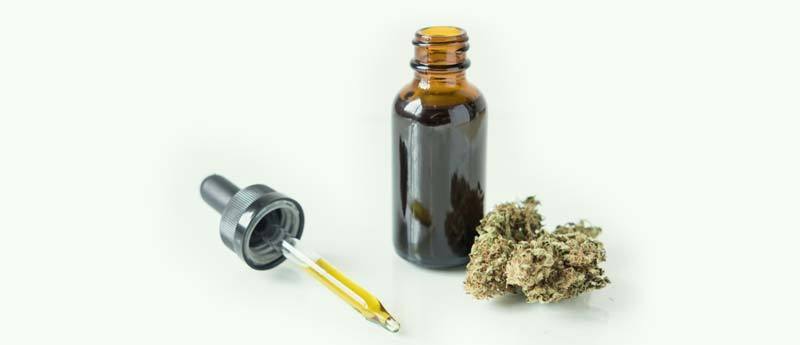 This is a loaded question. If you were to ask three different industry experts why CBD is so expensive, you'd get three different answers.
Some say it is because of the risk involved with growing and selling hemp. But a lot of manufacturers use outdated, inefficient processes to produce their CBD oil.
Alejandro Bergad, the founder of Green Mountain CBD supplements, says the reason his company is able to sell their products for less than the average retailer is their growing process.
Most producers grow new plants by taking cuttings from full grown "mother" plants and cloning them. This process involves the use of expensive climate control equipment and lighting.
Growers, like Green Mountain, instead grow their crops straight from seed. This reduces both the equipment and labor needed to get those clones into the soil.
Use CBD Oil Supplements to Relieve Pain and Other Ailments
"I have been using a pain-relieving CBD salve," explains bartender Kendra Cochran, "which helps a lot with the pain." Ms. Cochran now uses several CBD oil supplements for the pain brought on by her work accident.
Kendra and many other patients claim CBD as a godsend in their recovery. With its availability and status as a legal supplement, customers aren't the only ones lining up to get on the CBD train.
CBD Promo Coupon Codes to Save Money on Products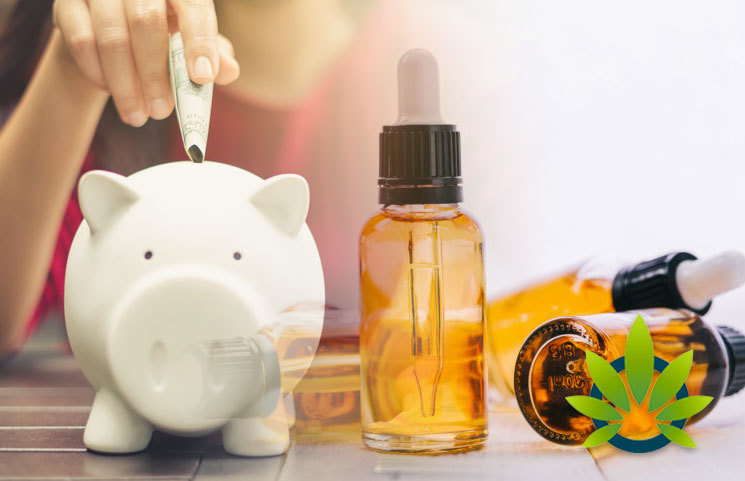 Cannabidiol product prices can vary and often are priced per milligram. According to Highland Pharms, it determined that the average price from six popular brands is $0.15 mg. This number can also vary depending upon how much CBD one uses, the quality of the CBD, and the form that the CBD comes in.
Strategies For Saving Money on CBD Products
Those who are looking to save money on CBD products may want to consider the following strategies.
Make Your Own CBD Oil at Home
One strategy for those who do not mind a Do It Yourself Project is to make their own CBD oil at home. Thought for Your Penny has a nifty guide on how to do so, and it smartly points out that making one's own CBD enables users to get more CBD in their mix, and to ensure quality control for a better product. The process requires raw cannabis, which can be found in many places. Keep in mind, the CBD oil recipe is an oil, and thus, it is not meant to be vaped.
Reduce Cost When Buying
Those who would rather purchase their own product can also reduce the costs associated with CBD products by choosing a more economically smart delivery method. There are a number of delivery methods, such as tinctures, edibles, concentrates, capsules, vapes, and topicals. Understanding factors associated with each delivery method, such as how long the type of delivery method lasts, the strength, the general distribution amount needed, and the like, can help users make the most economical decision.
Purchase in Bulk
Buyers may also want to consider purchasing products in bulk. Generally, bulk is cheaper in many other contexts, and it just may be so in the CBD context. Users may be able to save a large percentage of the cost associated with CBD by buying the product in bulk, rather than in individual containers. Keep in mind that users should also focus on the quality of the formulas, even if the product comes in bulk form.
Be Aware of Quality
Finally, the quality of a CBD product is extremely important, not only for one's own experience with the product, but also because one is putting money into a product and should receive their monies worth. Thus, users may want to read product reviews and to take the time to research a formula to make sure that it is the right option for their needs.
Additional Scientific Resources and Medical Literature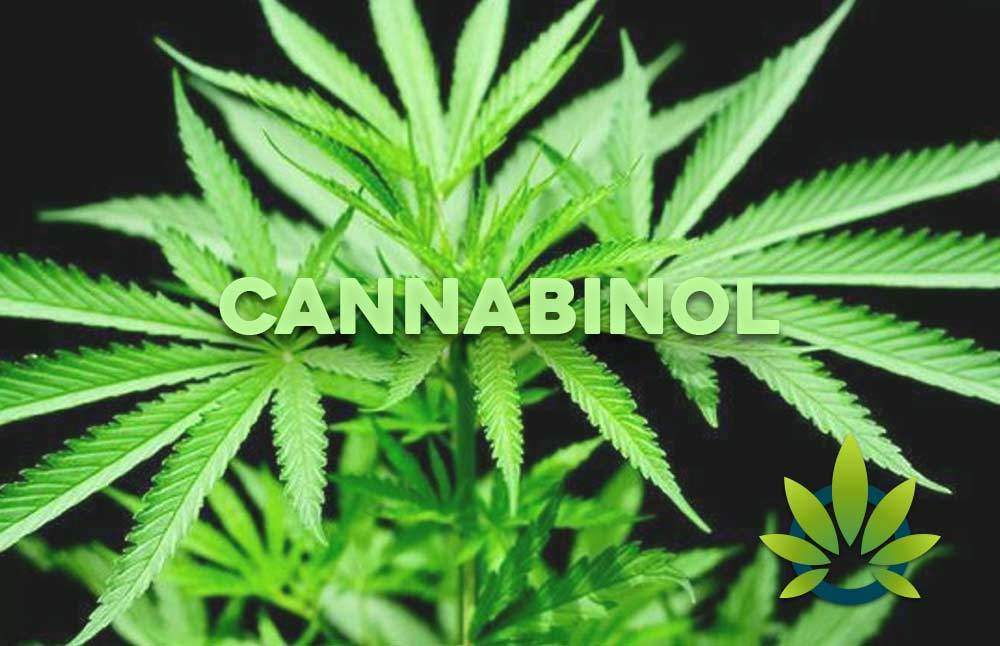 It should be very evident by now in knowing the CBD sensationalism has taken center stage despite the legal limbo. The last frontier to follow up on requires gathering all credible research and scientific literature detailing how CBD arrived in grand fashion.
While this could be considered the seventh inning stretch in this ultimate CBD product and company review guide, please note nothing here is qualified to act as medical advice. That would be highly illegal and unjust. Always seek additional licensed medical supervision.
However, a proper congratulations is in order for making it this far into a best-in-class CBD resource. After listing the best 30 CBD oils and top 70 ranked companies, along with the medical conditions and complete FAQ components, we are confident every intrigued user and interested buyer is better off having visited the TimesofCBD flagship guidepost on CBD.
As one of the best-selling cannabis book authors, Javier Hasse, put it: CBD ≠ Weed
And this chart puts into perspective how fierce CBD's popularity has been in comparison to its counterparts of marijuana, cannabis, hemp and even botanical cousin THC.
Not to bore nor overwhelm with galore, but the next link in the chain of command towards which step to take for all CBD enthusiasts and onlookers is going through the medical data.
Much like referenced in the rating lists above, CBD has a long way to go before being fully actualized of all its promise and praise as a therapeutic ingredient, especially with so much conflicting data and often newly-discovered neuroscience findings. Remember, it was less than a year ago the Agriculture Improvement Act of 2018 was passed. The need to go an extra mile by scouring the Internet archives to find out what 'the world' has discovered thus far about CBD and ambitiously attempt to bring it all under one roof.
The 'Father of Cannabis Research', Dr. Raphael Mechoulam, who discovered THC, put it:
"First, elucidation of the chemistry, particularly isolation and synthesis of the active compounds. It turned out there was only one active compound related to psychoactivity, THC. There is a second that had a lot of therapeutic effects called cannabidiol, and we elucidated its structure as well." […] "I believe the cannabinoids represent a medicinal treasure trove which waits to be discovered." […] "Mostly this research is being conducted with animals – very little on humans. There are very few clinical trials. It is promising in neuropathic pain, inflammations, anxiety, schizophrenia (with CBD) and many others. When CBD becomes a drug the picture may change." […] "There is a lot of interest, and I believe this is the third phase of cannabis research. But most people in the States are interested in the first stage, in the THC, in the CBD, in selling it for outrageous prices and trying to make a lot of money out of it."
Mistrust and misconception fills the CBD market, likely in hopes to bank on any CBD working under the guise of the 'placebo-effect', but there are plenty of scientific studies surfacing in 'cannabinoid therapeutics' that are worth-while reads to examine.
CBD Medical Studies and Cannabis Oil Neuroscience Data
The necessary need to stay grounded in sound research and rooted in science-backed clinical data is vital moving forward.
As the final stamp is sealed to send this CBD postcard to the world, here is a complete list of the thoroughly fact-checked and sourced studies used in compiling the raw data behind this ultimate CBD guide:
In addition to these medical studies, this TimesofCBD cannabidiol guide would have not been possible to compile (combined with the 123 medical studies cited in the CBD health benefits section) without the facts, figures and forecasted data used of these top-tier cannabis market research companies who produced analytical-minded insight reports: Brightfield Group, Arcview Market Research, Fact.MR, BDS Analytics, Grand View Research, Adroit Market Research, Mordor Intelligence, Nielsen, Meticulous Research, New Frontier Data, Ellipse Analytics, the matters group, Pew Study, Gallup and of course industry giants NORML, Marijuana Policy Project (MPP), National Cannabis Industry Association (NCIA), Americans for Safe Access, and Cannabis Benchmarks.
Ultimate CBD Guide Conclusion: Best Products, Top Companies, Benefits, FAQ, User Guide Conclusion
Time to inhale a deep breath and reflect on everything consumed.
Here is the complete rundown of the CBD review we just covered in its entirety.
The TimesofCBD team would like to a take a second and say #ThankYou for sticking with us throughout this one-of-a-kind guide. As stated, the hope of delivering a holistic understanding of CBD oil and CBD-infused products was our chief aim as well as providing invaluable building blocks to build up a CBD user's awareness. Knowing the who's who and what's what of the CBD world should jumpstart the journey towards buying the best cannabidiol.
The actionable consumer research spelled out here was designed to help clear up any controversies and lingering biases about the cannabis oil megatrend as the preferential shift from prescription drugs to whole plant medicine continues. With the history in mind and a promising futuristic forecast to ponder, a true-to-its-core dedicated CBD buyer's guide highlighting all of the top brand's best CBD products was necessary to formulate.
Disclaimer: As mentioned above, TimesofCBD has been in touch with the majority of the CBD brands mentioned above. Well over half them there have been multiple exchanges in regards to the company policies and product procedures. The lists sourced above represent the most popularly referenced companies and are ever-evolving, subject to change given new announcements, revelations and discoveries.
About the Authors:
TimesofCBD is extremely honored to have direct input in the creation of this top CBD oils and best CBD companies list reviews. Without their industry expertise, investigative insights and professional-grade research skills none of this would have been possible. The guide was a total team affair and not possible without a high-degree of collaboration and care.
Researched by: Registered Dietitian, Nutrition by Natalie
Written by: Best Selling author, Peter Tzemis
Edited by: Canadian Naturopathic Doctor, Dr. Anthony Yores
Consulted with: Medical Cannabis writer, Mary Biles
Published by: Andrew
Expert Quotes and Resourceful Contributions from: Dr. Raphael Mechoulam, Jordan Tishler MD, Javier Hasse, Dr. Mike Hart, Kyle J, Tom A, Pal Pacher, Karyemaître Aliffe, Cecilia Hillard, Dr. David Shurtleff, Ethan Russo MD, Dr. Rahul Khare, ProjectCBD and many others.
And yes, just like C.B.D. – TimesofCBD hopes you Come Back Daily and visit our daily News section, along with our complete Benefits, States, Products, Companies and Guides on CBD.

TimesofCBD is the most active daily CBD news publication featuring the latest cannabis industry stories and marijuana market trends. As the leader in CBD-centric content curation, we invite all readers to come for the headlines and stay for the insights. Quality is the top priority when presenting user guides, analyzing product reviews and reporting fact-checked news announcements. All information is for educational and informational purposes only. Disclaimer.
Got news? Email contact@timesofcbd.com