CBD in Alaska: AK State Laws and Where to Buy Legally
Alaska CBD Laws: Legal Hemp Cannabidiol Oil Regulations in AK, US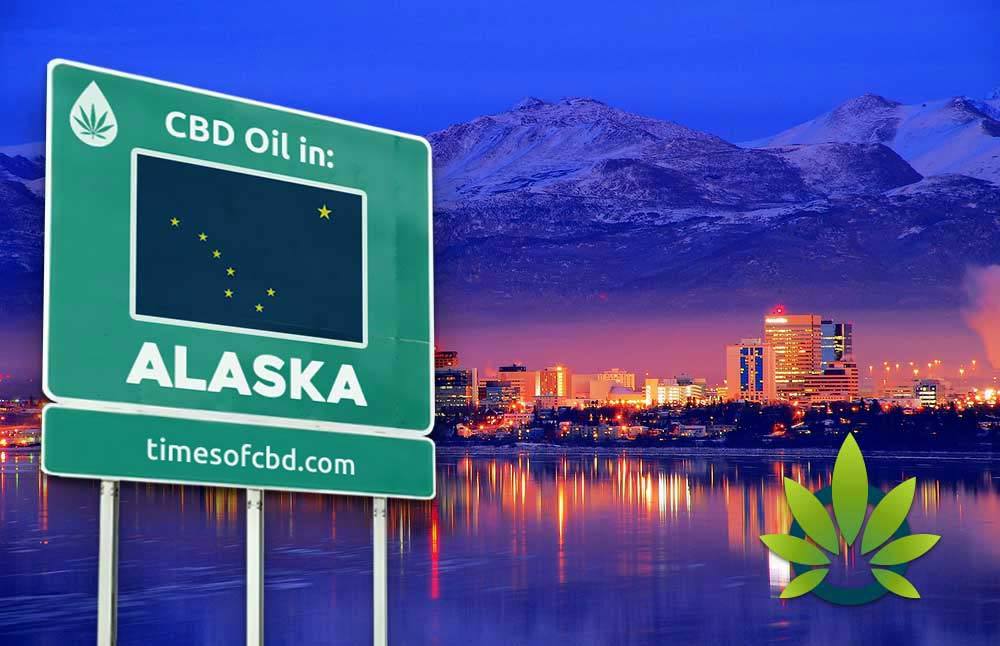 The CBD trend is sweeping across the United States. But although interest in the substance is at an all-time-high and is projected to only grow in coming years, the availability of information on the legality of CBD and hemp-derived products is still relatively low. CBD still exists in a legal grey area in many parts of the country, and this means that the average consumer of CBD products often must do significant research before they can purchase the products legally, safely, and quickly.
Luckily for residents in Alaska, this state has one of the more relaxed laws on the legality of CBD oil. So long as the CBD products are only sourced and derived from industrial hemp, it is available for purchase by any resident within the state. However, the state also implements a THC maximum for legal CBD products. This means that CBD oils with more than a trace amount of THC within them are both intoxicating and largely disallowed under existing CBD and hemp-derived product laws.
Most different types of CBD products are legal in Alaska—not just CBD oils. Edibles, creams, CBD vapes, and oil droplets are all allowed to be sold within the state. However, it should be noted that not all smoke shops or retail distilleries offer the same products, so research is required before a consumer travels to any specific source for their CBD.
Age Requirements For CBD In Alaska
Like many places in the United States, age regulations on CBD and hemp-derived products vary greatly based on the jurisdiction and source of the products. For Alaska, most shops require that CBD purchases from shops be made only by consumers who are over the age of eighteen. Some smaller jurisdictions might require the purchaser to be twenty-one; individual research should be conducted to find out relevant laws in the buyer's own town or city.
One important thing to consider is the nature of the place where the CBD is being sold. Smoke shops are often a big source of the sale of CBD oils and other CBD and hemp-derived products. But in smoke shops, the sale of tobacco means that people who enter the shop usually need to be either eighteen or twenty-one to make a purchase.
For CBD users, this means that smoke shops require users to be a similar age to purchase CBD from this location. This also means that smoke shops might not be a viable source of CBD. But there are different shops in Alaska which often do not have the same requirements for who can enter and make purchases.
Where To Find CBD In Alaska
CBD and hemp-derived oils can be found in a variety of different types of shops. For the most part, Alaskan hemp-derived CBD is found in smoke shops, "wellness shops," marijuana dispensaries, vape shops, and head stores. While smoke shops require patrons to be over the age of eighteen or twenty-one because of the presence of tobacco within the facility, some "wellness shops" do not have the same restrictions.
Before making the trip to any kind of dispensary of Alaskan CBD or CBD oil, consumers should call the company to verify that they will have the kind of products that the customer would like to purchase. Shops can vary greatly in their offerings, and hundreds of different types of CBD products make it hard for any shop to truly offer everything.
Buying CBD Online In Alaska
Like the rest of the United States, Alaska makes it easy to buy CBD online. Users can ship it easily to their own home with few background checks or restrictions on who can or cannot make the purchase. Additionally, online retailers often sell significant amounts of CBD for lower prices than might be available in traditional brick and mortar stores. This is great for those CBD users who might want a wider variety and higher stock of items.
But buyers beware; online retailers are subject to far fewer regulations and checks than brick and mortar suppliers. Buyers looking to purchase CBD online in Alaska should always conduct due research before buying from an online retailer.
Future Legality Of Alaska CBD
Alaska has a relatively fair interpretation of the Farm Bill, meaning that they do not require consumers to have any kind of doctor's prescription in order to gain access to the CBD they need. But moving forward, continued relaxation of government regulations are likely to make it even easier for all kinds of consumers to gain access to CBD and hemp-derived products.

TimesofCBD is the most active daily CBD news publication featuring the latest cannabis industry stories and marijuana market trends. As the leader in CBD-centric content curation, we invite all readers to come for the headlines and stay for the insights. Quality is the top priority when presenting user guides, analyzing product reviews and reporting fact-checked news announcements. All information is for educational and informational purposes only. Disclaimer.
Got news? Email contact@timesofcbd.com