CBD in Tennessee: TN State Laws and Where to Buy Legally
CBD Oil Legality in Tennessee: Cannabidiol State Law Regulations in TN, USA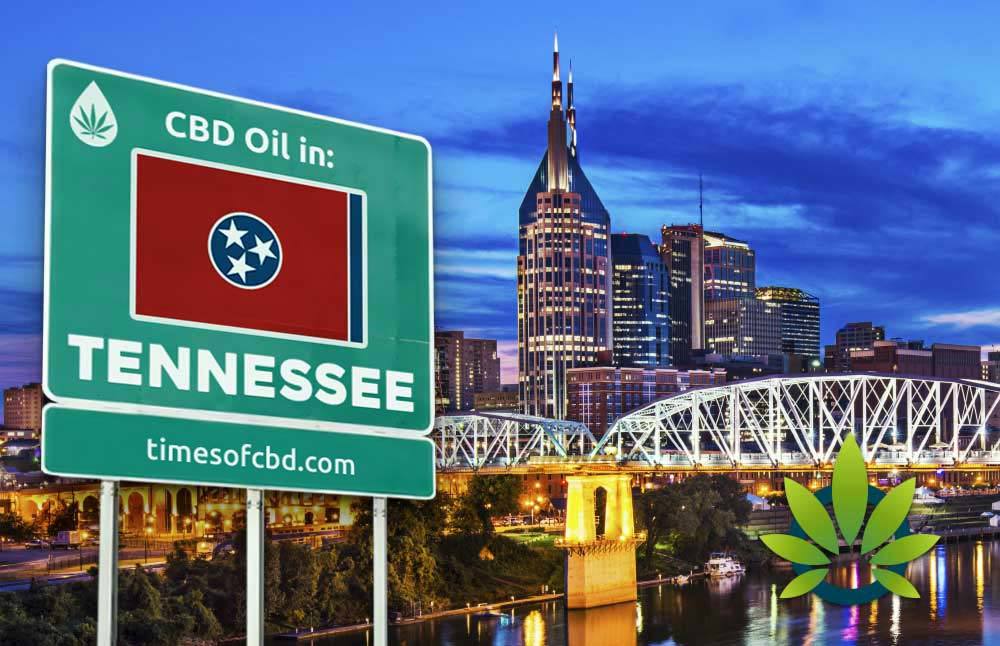 Tennessee is yet another state in the US that has jumped onto the bandwagon of embracing CBD and hemp-derived products. This should come as no surprise, especially to those members of the industry which have been researching the growth of the explosive market. Some analysts continue to predict that the CBD oil industry alone might eclipse the entire cannabis industry in the next few years, and the outlook has only improved since the Trump Administration took a stance in favor of the legalization of the industrial hemp industry.
The state is not the most progressive when it comes to CBD of differing types, but they have created a substantive legal framework which makes it possible for users to gain access to quality CBD products without facing criminal penalty. In the minds of many within the growing community of cannabis and CBD fans, this is certainly a step in the right direction for a state trying to grab hold of a booming and constantly-improving industry.
Tennessee CBD law is characterized by both a medical CBD program backed by two separate pieces of legislation and a revision to their statutory codebook which allows for an industrial hemp pilot program. For most adult users of CBD, there should be no issue buying, keeping, and using the substance within the state. Still, readers should be warned that the CBD laws in many states are complicated and continue to change. This guide is not legal advice, and users are responsible for following the laws in their jurisdiction.
Tennessee CBD Laws
The first law to hit the books regarding marijuana and its many extracts was Senate Bill 2531, passed in 2014. This law was the state's response to the growing public interest at the time in the legalization of marijuana and cannabis products for medicinal use. This law was pretty specific, allowing certain patients of select conditions to access high-quality medical CBD to treat their illness and alleviate certain symptoms.
This law was revised a year later by House Bill 197, which expanded its reach and breadth significantly and allowed a wider variety of sufferers to purchase medical CBD, provided that they are of legal age and have the recommendation of their physician or specialist. The medical CBD under this law must be purchased from a licensed medicinal distributor in the state.
But with the buzzing public interest in CBD peaking in the past few years, 2016 saw Tennessee's introduction of an industrial hemp pilot program through revisions to their statutory code in sections 43-26-101 to 43-26-103. This industrial pilot program allows companies to cultivate and distribute hemp-derived CBD so long as it contains only a trace amount of THC and comes from the industrial hemp plant.
Isolated incidents have revealed police forces trying to "crack down" on CBD, often using the potentiality for increased THC content as a reason to seize the CBD sold at some establishments. Shop owners in particular should pay attention to these trends, keeping them in mind if they want to consider selling CBD.
Age Requirements For CBD In Tennessee
For CBD sold under the state's industrial hemp pilot program or the guise of the federal government's most recent Farm Bill, age requirements are almost universally eighteen in the state of Tennessee. Some select distributors, including some smoke and head shops, might require that patrons be twenty-one years old to even enter the store, which might mean an increased age requirement for purchasing CBD by default. But for the most part, consumers should be eighteen to purchase any CBD product.
Medicinal CBD can technically be recommended for minors, but physicians must obtain the parental permission of a minor before issuing a prescription for CBD as a part of their treatment plan.
Where To Find Tennessee CBD
Medicinal CBD can only be found in licensed medical cannabis dispensaries, of which there are only a few in the state of Tennessee. Additionally, consumers buying from these shops must ensure that they have the necessary documents, including proof of age and their medical marijuana prescription, before attempting to make a purchase at these highly regulated establishments.
But for all other kinds of CBD sold under either state industrial hemp pilot programs or federal law, finding the CBD should be relatively simple. Many gas stations and convenience stores will stock various kinds of CBD, and the occasional health and wellness shop will even carry different types of the substance. The best bet for users looking to buy low-THC CBD under existing Tennessee law is to inquire with specific retailers near them.
Buying CBD Online in Tennessee
It is currently legal to buy THC online in the state of Tennessee. Most online retailers are happy to ship to this state, and the only concern that consumers need to keep in mind is the THC content of a given product. Always be sure to only buy CBD with a THC content below the legal limit under the state's industrial hemp pilot program legislation.

TimesofCBD is the most active daily CBD news publication featuring the latest cannabis industry stories and marijuana market trends. As the leader in CBD-centric content curation, we invite all readers to come for the headlines and stay for the insights. Quality is the top priority when presenting user guides, analyzing product reviews and reporting fact-checked news announcements. All information is for educational and informational purposes only. Disclaimer.
Got news? Email contact@timesofcbd.com