CBD Ingredients: Analyzing All Cannabidiol Product Constituents
CBD Oil Product Ingredients: Analyzing All the Constituents of Cannabidiol Supplements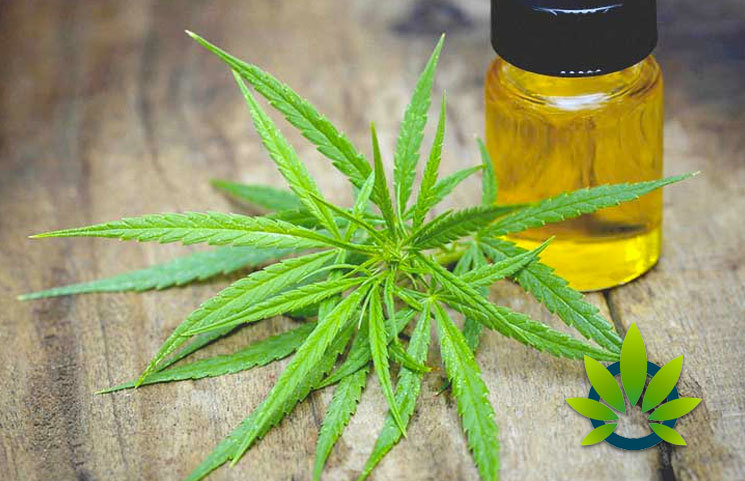 Most of the people who use CBD oil products would want to know what is actually there in the oil. No doubt the manufacturers put labels on the products, still many would wonder what these chemical terms mean, for example, MCT oil, phytocannabinoids, terpenoids, etc. Many are unaware of why these chemicals are used for in the CBD oil.
So to understand what the basic components of almost all CBD oil products, we will take a deeper look into all these chemicals and get to know why they are used in the CBD oil. By the end of this article, the readers will be sure of what their oil comprises of and which chemicals do what in their body.
CBD Oil Composition
CBD or cannabidiol is an extract from the hemp or marijuana plant. Hemp is a cousin of the marijuana plant which appears taller and leaves being concentrated more on the top part of the plant. Hemp is a non-flowering breed of cannabis. It contains very low amounts of the other cannabinoid called tetrahydrocannabinol (THC). Marijuana plant, on the other hand, is bushier and contains flowers (or doesn't depending on growers' choice). Compared to hemp, they are less tall and the leaves and buds appear throughout the plant. Marijuana contains THC. The extracts from marijuana are more potent as their THC and CBD content are more.
In its purest form (100% purity), CBD appears dull, white/clearish crystalline solid (like table salt). This pure form can often be mistaken for another mischievous drug due to its appearance. In its pure dried form, CBD cannot be utilized in the body. It doesn't work as a pure isolate.
So to render it useful for our body, the pure form is infused with oil-based products. When taken in the pure form, CBD will simply not be metabolized by the body and just removed from the body through excretion. CBD is oil or fat-soluble and water-insoluble. The CBD molecules have a higher affinity to lipids in the fats, so they can easily form soluble products with any oil. To be fit for human consumption, most commonly coconut and olive oils are used. The pure crystalline CBD readily dissolves in these oil bases and attach to the molecules of the oil, thus making them absorbable in the body. High-quality carrier oils are used to infuse CBD and oral tincture products are made. This makes CBD easy to be efficiently absorbed and metabolized in the body.
The hemp plant also produces a high-quality oil which can be extracted from its seeds. This extracted oil can be used to infuse with CBD. The oil from the hemp seeds has beneficiary health supplements like phytonutrients, phytocannabinoids, terpenes, and flavonoids. Terpenes are the ones which are responsible for the peculiar smell of the cannabis. In addition to the oil from hemp seeds, coconut oil is used in CBD products. There is a specific constituent of this coconut oil called MCT oil which has many health benefits.
MCT Oil and its Uses
To better understand MCT oil, let us first know what does MCT stand for. MCT means medium chain triglycerides. This is a derivative of the raw coconut oil and is extracted naturally. It is seen from studies on MCT oil that it is very efficient in digestion. Thus fusing CBD with MCT oil renders it easy absorbable and also amplifies the health benefits. The effects of CBD like its anti-inflammatory effects can be felt in the body if used with MCT oil. Also since it is easily digested in the body, the metabolism and hence reaction time will be quicker.
However, the coconut oil has both medium and long-chain triglycerides as part of its natural composition. The separation of MCT from the long chains is a very technologically advanced and expensive technique. The separation process requires a sound chemical approach and is a strenuous effort. So the fact that your CBD contains MCT oil will mean that it will have both classes of triglycerides. This isn't a bad indication. Rationally it is assumed that the majority of the CBD products labeled with MCT oil are fractionated coconut oils.
The main fact that CBD oil is being used is for its healing effects rather than seeing which oil is more easily digested. So, in any case, the effects are not diminished by the MCT oils. One should only take care that their CBD oil products are not adulterated with other chemicals, thinning agents, heavy metals like lead, pesticides or fertilizers.
What is the Label Hemp Extract for?
It is often seen that CBD oil says hemp extract. What this means is that the oil is a full spectrum blend which has active hemp compounds along with the CBD. The full spectrum would cover all natural hemp compounds like the omega acids, phytonutrients, terpenes, flavonoids and different phytocannabinoids like cannabichromene (CBC) and cannabinol (CBN).
Manufacturers put a label stating Hemp extract doesn't list all the constituents as even they are unsure which compound is in how much amount in the full spectrum. So by saying hemp extract they mean to say it covers almost all those found in the hemp or cannabis plant. And for the consumer, they are assured that they get more than just the isolated CBD. Several profile studies have shown that CBD works in synergy with the other cannabis products added in the CBD oil rather than its pure isolated form. Therefore it is advised to look for full spectrum blend than 99% pure CBD isolate.
Ingredients of CBD Oil Conclusions
Hopefully, this article has helped in understanding the composition of the CBD oil products and clear the confusion of the ingredients that are labeled in the CBD oil. Usually, it can be understood that the CBD oils are made with any of these oils: coconut oil(most preferred), MCT oil(fractionated coconut oil), hemp seed extract oil or olive oil. The extra flavoring agents added in the oral tincture products vary from brand to brand and taste they want to develop. Also, it is clear now that instead of choosing 99% pure CBD isolates, it is more suitable to use full spectrum blend CBD oil.

TimesofCBD is the most active daily CBD news publication featuring the latest cannabis industry stories and marijuana market trends. As the leader in CBD-centric content curation, we invite all readers to come for the headlines and stay for the insights. Quality is the top priority when presenting user guides, analyzing product reviews and reporting fact-checked news announcements. All information is for educational and informational purposes only. Disclaimer.
Got news? Email contact@timesofcbd.com