Hemp-Derived CBD State Regulations
CBD Laws by States: Legal Hemp Cannabidiol Oil Regulations in US Guide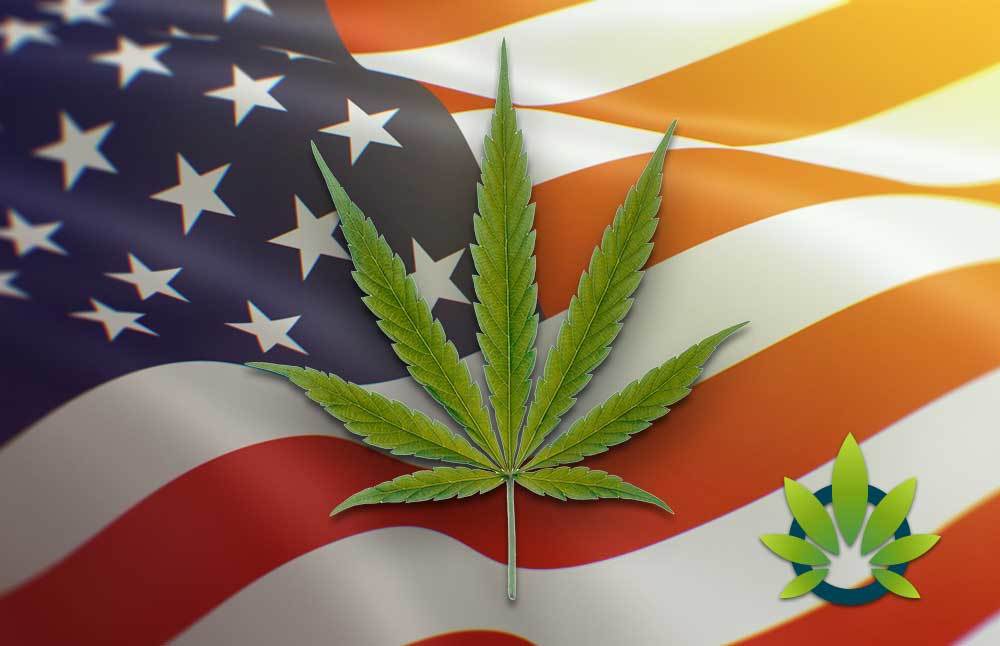 Disclaimer: This article is for general informational purposes only. This article is not legal advice, and nothing should be construed as legal advice. This article was created solely for the purpose of entertaining readers, and it should not be used for any other purpose. For your safety and well-being, seek licensed legal counsel in your state for Cannabidiol (CBD) laws and regulations and before making any decision or taking any action related to Cannabidiol (CBD). You are solely responsible for your own decisions concerning Cannabidiol (CBD).  Times of CBD's privacy policy can be found here.
The 2018 Farm Bill and Hemp-Derived CBD
It is a common misconception that CBD (a non-intoxicating compound in cannabis) is fully legal and is no longer a controlled substance.  The Brookings Institution features an explainer on hemp legalization and the status of CBD.  According to the explainer, it "is true that section 12619 of the Farm Bill removes hemp-derived products from its Schedule I status under the Controlled Substances Act, but the legislation does not legalize CBD generally," rather, "CBD generally remains a Schedule I substance under federal law."
The 2018 Farm Bill creates exceptions to CBD's Schedule I status under certain conditions. The Brookings Institution explains that "The Farm Bill ensures that any cannabinoid—a set of chemical compounds found in the cannabis plant—that is derived from hemp will be legal, if and only if that hemp is produced in a manner consistent with the Farm Bill, associated federal regulations, association state regulations, and by a licensed grower. All other cannabinoids, produced in any other setting, remain a Schedule I substance under federal law and are thus illegal." The one exception is Epidiolex, a pharmaceutical-grade CBD product approved by the FDA.
According to a report by the Congressional Research Service, the 2018 Farm Bill defines "hemp" as "the plant Cannabis sativa L. and any part of that plant, including the seeds thereof and all derivatives, extracts, cannabinoids, isomers, acids, salts, and salts of isomers, whether growing or not, with a delta-9 tetrahydrocannabinol concentration of not more than 0.3 percent on a dry weight basis." The report further indicates that, "as defined in the statute, hemp must contain no more than a 0.3% concentration of delta-9 tetrahydrocannabinol (delta-9 THC)—marijuana's primary psychoactive chemical."
In addition, the 2018 Farm Bill did not make hemp-derived CBD legal in all 50 states. Each state has its own laws and regulations on hemp-derived CBD, which can include prohibiting the substance. Further, states that do permit CBD products may also have their own laws concerning the types of hemp-derived CBD products allowed.  Also, legislation and establishment of an industrial hemp program in a state does not mean that hemp-derived CBD products are legal in a state.
This article does not address adult recreational marijuana or medical marijuana state laws, which operate under different state laws and regulations. Further, please be mindful that marijuana is illegal under federal law. Possessing, using, distributing, and selling marijuana are all federal crimes. The "federal government regulates drugs through the Controlled Substances Act (CSA) (21 U.S.C. § 811), which does not recognize the difference between medical and recreational use of cannabis," explains a webpage by Americans for Safe Access.
Alabama

Steve Marshall, the state's attorney general, released a public notice in 2018 concerning CBD's legal status. In addition, the Alabama Department of Public Health issued a warning about CBD products.
---
Alaska

Senate Bill 6 concerns the state's industrial hemp program. However, according to the CBD Awareness Project, because the state "hasn't yet produced hemp under their industrial hemp pilot program (Senate Bill 6), so technically any CBD products could be in violation of state law."

Alaska also issued a Consumer Alert about CBD.
---
Arizona

Arizona has an industrial hemp program. ABC15 features a news titled "CBD known for reported health benefits, but is it legal?", which can be found here.
---
Arkansas

The Tenth Amendment Center features a news report that discusses HB1518: "Concerning Hemp-Derived Cannabidiol."
---
---
---
Connecticut

House Bill No. 5780 is "An Act Legalizing Industrial Hemp."  According to a press release, the state's Attorney General urged protections concerning CBD products.
---
Delaware

Title 3 Chapter 28 is Industrial Hemp. The USDA approved Delaware's Industrial Hemp Program in January 2020.
---
Florida

SB 1726 is the Industrial Hemp Pilot Project. The Florida Department of Agriculture and Consumer Services appears to be implementing regulations concerning hemp-derived CBD products in the state.
---
---
Guam

No information.
---
---
---
Illinois

Illinois established an Industrial Hemp Act. State representative Bob Morgan introduced a bill that would "require all CBD products sold in the state to meet testing requirements that would be developed by the Illinois Department of Agriculture," according to a news report by the Chicago Tribune. It appears the bill is still pending.
---
Indiana

IC 15-15-13 is Industrial Hemp.

WTHR 13 reports that new rules "intended to help both consumers and law enforcement – impose new labeling requirements on all CBD products sold in Indiana, and those who break the law could face stiff penalties." It seems that one of the new labeling requirements is that CBD products in the state must have a QR code that can be scanned. According to the news report, "Once scanned with a smartphone, the QR codes must direct consumers to detailed information about each CBD product, including its batch number, expiration date, ingredients and an independent lab analysis."
---
Iowa

It appears that Iowa is in the process of developing a hemp program.

Attorney General issued a statement titled "Attorney General's statement on hemp and CBD products."
---
Kansas

SB 282 concerns hemp-derived CBD products. Kansas Attorney General Opinion on Cannabidiol.
---
---
Louisiana

The Louisiana Department of Health features information on Industrial Hemp-Derived Cannabidiol (CBD) Products.
---
Maine

Maine has commercial hemp production program.  According to a news report by Central Maine "A state law that went into effect Aug. 1 [2019] was created to give Maine a workaround to allow CBD foods to continue to be sold despite a federal ban. The law allows for the manufacture and sale of hemp-based CBD so long as the cultivation, manufacture, sale and consumption all occur in state."
---
---
---
Michigan

Act 547 (2014) is the state's Industrial Hemp Research and Development Act.
---
Minnesota

Act 547 of 2014 is the state's Industrial Hemp Research and Development Act. A news report by CBS Minnesota addresses the controversy over CBD-hemp products in the state.
---
Mississippi

Mississippi does not have an industrial hemp program. In October 2019, the state's Department of Public Safety and Department of Health issued a warning on CBD products.
---
---
---
Nebraska

The state's attorney general issued a statement titled "Nebraska Law Regarding Cannabidiol ("CBD")."
---
---
---
---
New Mexico

SB 6 is the state's Industrial Hemp Research Rules.
---
---
---
---
Ohio

SB 57 concerns hemp in the state. Further, the state's Board of Pharmacy issued a "Guidance on Products Derived from Hemp," which can be found here.
---
Oklahoma

HB 2913 concerns industrial hemp.
---
---
---
Puerto Rico

No information.
---
---
---
South Dakota

The state's attorney general issued a press release clarifying "questions regarding industrial hemp and CBD (cannabidiol) oil."
---
---
Texas

HB 1325 concerns the production and regulation of hemp. The Hill features a news article on "creating a state-regulated hemp industry, which will allow farmers to grow hemp and hemp-derived products, such as cannabidiol (CBD)."
---
Utah

Chapter 41 is the state's Hemp and Cannabidiol Act. Utah's Health Department of Public Health has a webpage that addresses hemp-derived CBD.
---
---
---
Washington

Washington has a FAQ on its hemp program.
---
---
Wisconsin

Wisconsin has an industrial hemp program.

Wisconsin's Statewide Intelligence Center issued a memo titled "Possession and Sale of Cannabidiol (CBD) in Wisconsin," which can be found here.
---
---
Five Regulatory Myths on CBD
The 2018 Farm Bill is driving the hemp cannabidiol industry. Cannabidiol is a non-psychoactive substance  derived from the industrial hemp plant. Despite the industry's growth, it does not mean that there are no limitations. Below are five regulatory myths:
MYTH: CBD is 100% Legal and is Not a Controlled Substance
This is a myth. Regulation occurs both at the federal and state levels.  At the federal level, "the 2018 Farm Bill de-schedules industrial hemp and various derivatives thereof, including CBD, from the Controlled Substances Act when produced in compliance with a state hemp program. Industrial hemp is defined as cannabis (Cannabis sativa L.) and derivatives of cannabis with extremely low (less than 0.3% on a dry weight basis) concentrations of the psychoactive compound delta-9-tetrahydrocannabinol (THC). The U.S. Drug Enforcement Administration (DEA) retains jurisdiction over CBD from marijuana because marijuana remains a Schedule I substance. The DEA isn't the only relevant regulator, though. The FDA and the states also have jurisdiction," according to Nutritional Outlook.
At the state level, a third of states have established hemp programs under the 2014 Farm bill, another third do not have programs and do not have a legal mechanism for sale, and another third are at some developmental stage, but regulations are not final, according to Cannabis Science and Technology.
Myth: Retailers Can Sell Any CBD Product
This is a myth. The FDA has authority to regulate hemp products, which includes CBD. Further, according to a report by NAC Magazine, "the FDA has been clear: It has not yet established a framework for CBD products to be approved. Meaning it remains illegal for retailers to sell products that (1) add CBD to food, (2) make statements regarding therapeutic or medical use or (3) are marketed as a dietary supplement."
MYTH: The Field of CBD Advertising is Clear
This is a myth. The Food and Drug Administration issued a news release indicating that the FDA and FTC issued a joint warning letter to a company about making unsubstantiated claims.  The warning letter reads, in part, that "The Agency continues to be concerned about the proliferation of products asserting to contain CBD that are marketed for therapeutic or medical uses without having been reviewed for safety and effectiveness by the FDA as is required by law and to protect the public health." Further,  Digiday features an article describing the state of CBD advertising. Further,
MYTH: CBD Companies Do Not Face a Risk Selling CBD
This is a myth. In a news release, the FDA reported that it "issued warning letters to 15 companies for illegally selling products containing cannabidiol (CBD) in ways that violate the Federal Food, Drug, and Cosmetic Act (FD&C Act)." Further, according to news report by Supermarket News, "From Maine and New York to California, local police and health officials have taken actions aimed at removing cannabidiol-containing products from restaurants, health food stores and other retailers."
MYTH: There are No Restrictions or Bans on CBD advertising
This is a myth. According to a report by the Inquirer.net, Facebook and Google have banned CBD advertising. Another report by The Verge features a separate report titled "As CBD Booms, Facebook is Quietly Cracking Down on Ads."
.

TimesofCBD is the most active daily CBD news publication featuring the latest cannabis industry stories and marijuana market trends. As the leader in CBD-centric content curation, we invite all readers to come for the headlines and stay for the insights. Quality is the top priority when presenting user guides, analyzing product reviews and reporting fact-checked news announcements. All information is for educational and informational purposes only. Disclaimer.
Got news? Email contact@timesofcbd.com