CBD in West Virginia: WV State Laws and Where to Buy Legally
CBD Oil Legality in West Virginia: Cannabidiol State Law Regulations in WV, USA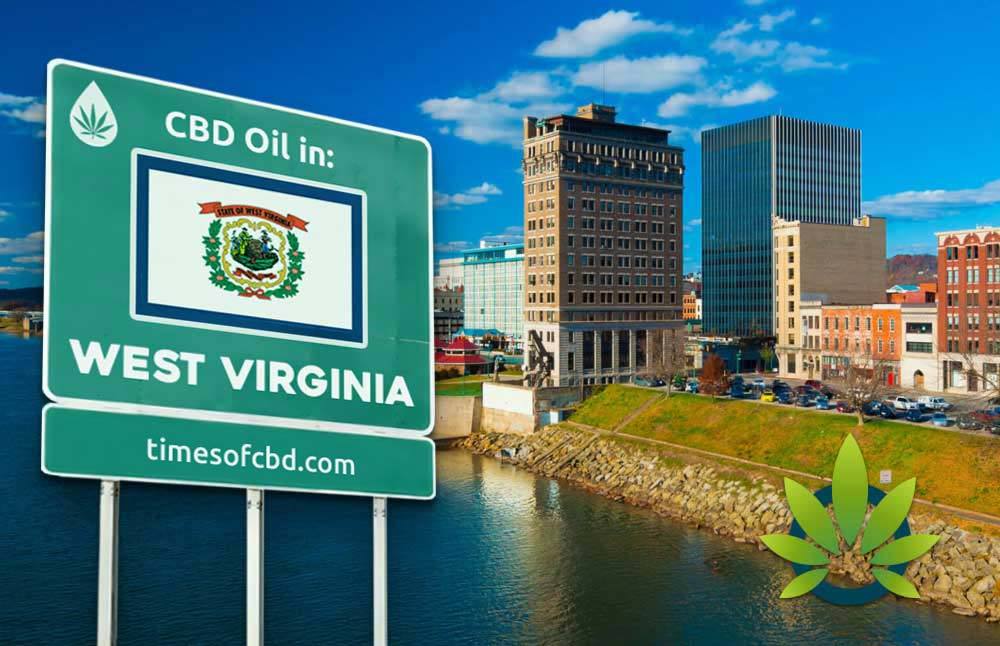 Though some states have taken either an embracing or hardline approach against CBD and the hemp industry, West Virginia's approach seems relatively middle-of-the-road. For CBD users in West Virginia, the state's industrial hemp pilot program means that it shouldn't be hard to legally obtain and consume low-THC CBD. Even for those users of CBD looking for a higher THC content, the medical cannabis law the state passed in 2017 makes it possible for some citizens to access high-grade medicinal CBD.
While the state has not yet passed legislation legalizing adult use recreational cannabis, this may very well be the next step, one that will push West Virginia from a middle-of-the-road legislature on the topic of cannabis and hemp to a progressive state with a booming marijuana industry. Even despite the seemingly clear nature of most of West Virginia's laws pertaining to CBD, many consumers within the state still have resounding questions regarding the complex legal situation surrounding the substance.
Truthfully, much of the discourse and confusion comes from the vast differences in the ways that some states handle CBD law. The federal Farm Bill in 2014 purportedly legalized the industrial hemp industry. But for reasons that vary based on the states and their leaders, some jurisdictions still take hard stances against some forms of low-THC CBD.
This guide has been created to help to clarify some of the main laws pertaining to CBD in the state of West Virginia. As always, this work does not constitute legal advice, and the individual reader is solely responsible for ensuring that they do not violate any local, state, or federal regulations.
West Virginia CBD Laws
Three pieces of legislation make up the comprehensive marijuana and hemp regulatory framework in West Virginia. The first to pass was the state's medicinal cannabis law, which was instituted in 2017 via Senate Bill 386. This piece of legislation allows sufferers of select debilitating conditions to gain access to high-grade medical cannabis from one of several licensed medical dispensaries in the state.
Next, the state followed in the footsteps of most U.S. jurisdictions in codifying an industrial hemp pilot program, placing the program's tenants in sections 19-12E-1 to 19-12E-9 in their codebook. This pilot program effectively makes it legal for organizations to produce, cultivate, and distribute derivatives of the industrial hemp plant, provided that the products have only a trace amount of THC, the psychoactive ingredient found in marijuana.
Age Requirements for CBD in West Virginia
Medical cannabis is typically given primarily to patients over the age of eighteen. However, in select cases doctors might be able to sign a prescription for medical cannabis or CBD for a minor, so long as the child's parent or legal guardian signs a document consenting to the prescription being given to their child. But in most cases, norms of medical practice dictate against over-medicating minors, especially with something like cannabis.
For the industrial hemp sold over-the-counter all over the state, age requirements are almost always going to be eighteen. In some stores institutional policy might dictate that this age be upped to twenty-one, but most establishments stick to eighteen as a starting place for age restrictions for CBD.
Where to Find West Virginia CBD
Medical CBD with high THC content can only be found in medical dispensaries, of which there are precious few in the state of West Virginia. However, CBD with a low THC content being sold under the protection of either the federal Farm Bill or West Virginia's industrial hemp pilot program can be sold in gas stations, head and smoke shops, and even average convenience stores.
Buying CBD Online in West Virginia
Another legal way to buy CBD in West Virginia is to simply purchase it online. Online retailers offer a wide selection of different CBD products and are often more relaxed when it comes to regulations and identification issues. But consumers should keep in mind that this is a largely unregulated market, and scams are always common.

TimesofCBD is the most active daily CBD news publication featuring the latest cannabis industry stories and marijuana market trends. As the leader in CBD-centric content curation, we invite all readers to come for the headlines and stay for the insights. Quality is the top priority when presenting user guides, analyzing product reviews and reporting fact-checked news announcements. All information is for educational and informational purposes only. Disclaimer.
Got news? Email contact@timesofcbd.com