CBD in Washington DC: DC State Laws and Where to Buy Legally
CBD Oil Legality in Washington DC: Cannabidiol State Law Regulations in District of Columbia, USA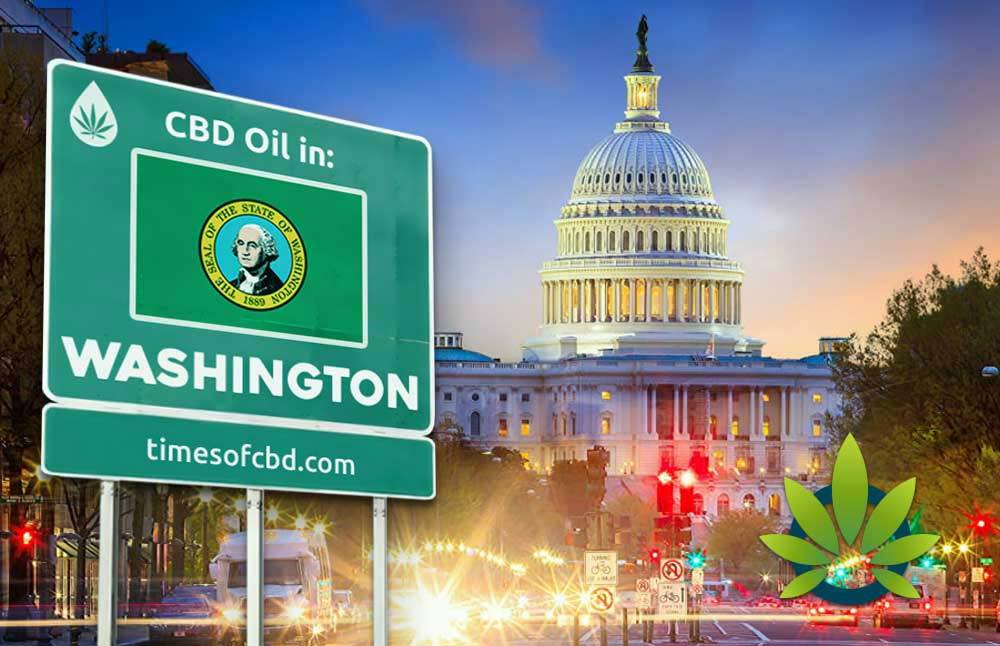 The District of Columbia might not be its own state, but it often creates its own sets of laws and boasts a relatively complex legal landscape. The province is the capitol of the United States, and it actually happens to be the place from which federal regulations on hemp and marijuana originate. It should be no surprise, then, that DC is usually pretty clear about the legality and realities behind CBD, which skyrocketed in demand at the tail-end of 2017.
The original greenlight for manufacturers to begin selling hemp-derived CBD products came in 2014 with the passage of the 2014 Farm Bill. The Farm Bill not only made it possible for producers of the hemp products to produce and sell it, but for constituents in the nation's capital to possess the substance without problem or legal threat.
In short, CBD not containing THC is completely legal and can be bought, possessed, and consumed within Washington, DC. But with the passage of Initiative 71, recreational and medical marijuana products have been legalized within the area as well. This has undoubtedly complicated the public's understanding of general marijuana law.
Age Requirements For CBD In DC
Generally, DC requires residents to be eighteen years old in order to purchase CBD products. Especially when these products are sold inside marijuana and medical dispensaries, the age requirement is likely to increase to twenty-one. It is always recommended that consumers inquire within a specific establishment before making any purchasing attempt or decision—both to avoid embarrassment and potential legal action.
When CBD products contain high amounts of THC, then a consumer must not only meet the age requirement, but must gain access to a medical marijuana card. This card gives its holder access to stronger and wider ranges of marijuana and CBD products.
Where To Find DC CBD
CBD in DC can be found in three main places: medical dispensaries, smoke and head shops, and general stores. In the former two, the age requirements will likely be stricter because of the present of other smokeable items in the shop.
Buying CBD Online In DC
For those consumers looking for a wider range of potential CBD products not offered by local shops, purchasing online is always a viable option. Unfortunately, online retailers often fail to go through the same verification and product quality control processes imposed on more traditional brick and mortar stores and dispensaries. For this reason, it is always recommended that CBD consumers research before making a purchase.
But DC is not unfriendly to the growing CBD business online. Consumers can easily hit the internet to find their favorite CBD products to be shipped directly to their home.
Future Legality Of DC CBD
Washington, DC is likely to be the quickest territory affected by radical changes to U.S. law, considering the area's proximity to lawmakers. But as it stands, DC is poised to only become more friendly towards CBD and cannabis-derived hemp products as consumers become more interested in the booming industry.

TimesofCBD is the most active daily CBD news publication featuring the latest cannabis industry stories and marijuana market trends. As the leader in CBD-centric content curation, we invite all readers to come for the headlines and stay for the insights. Quality is the top priority when presenting user guides, analyzing product reviews and reporting fact-checked news announcements. All information is for educational and informational purposes only. Disclaimer.
Got news? Email contact@timesofcbd.com