CBD for Allergies: Does Cannabidiol Benefit Allergies?
CBD Oil Outshines Top Essential Oils For Treating Allergies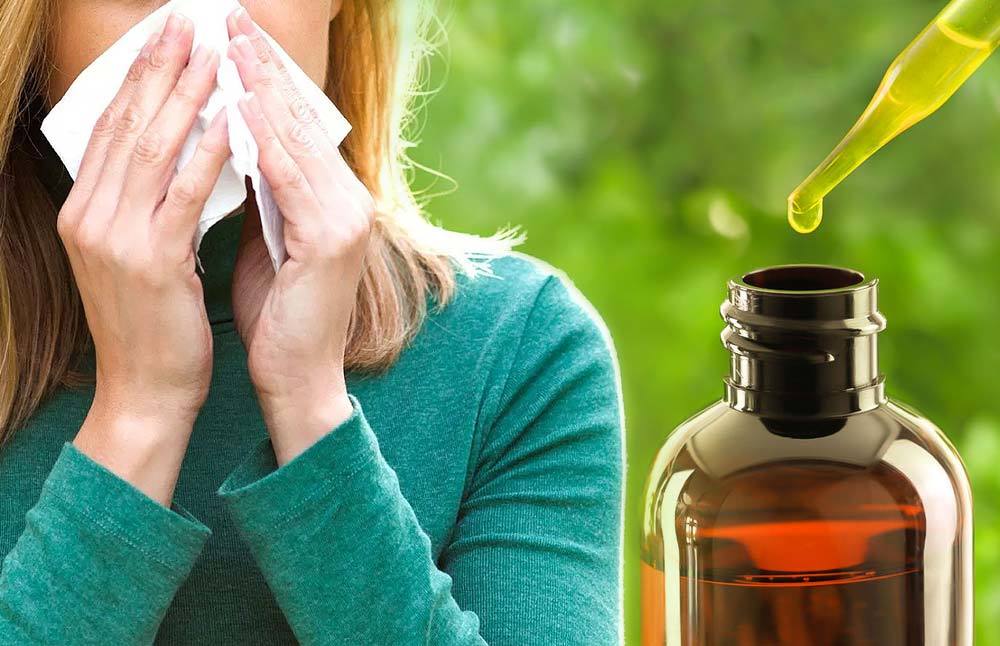 Essential oils contain multiple benefits including anti-allergen, anti-inflammatory and antihistamine properties. They help in reducing the miserable allergy symptoms attacking so many people's immune systems.  Whether sneezing from hay fever, getting watery eyes from pet dander or being a victim of sinus blockage, you want relief and you want it fast.
This article highlights the top 10 essential oils and what they do, so you can choose which ones you wish to incorporate into your own allergy relief routine. But first let's talk about CBD Oil.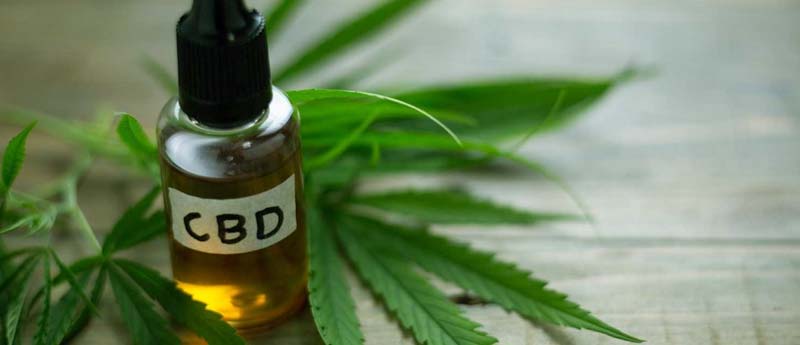 Cannabis Oil
Now available pretty much all over the United States, cannabis oil, AKA CBD oil, is becoming a mainstream essential oil helping millions of people feel better and heal their bodies. Recent research reveals CBD prevents histamines from being released out of mast cells, cutting out the severe symptoms of coughing, sneezing and watery eyes. It has anti-inflammatory properties that are perfect for reducing inflammation and itching from allergies.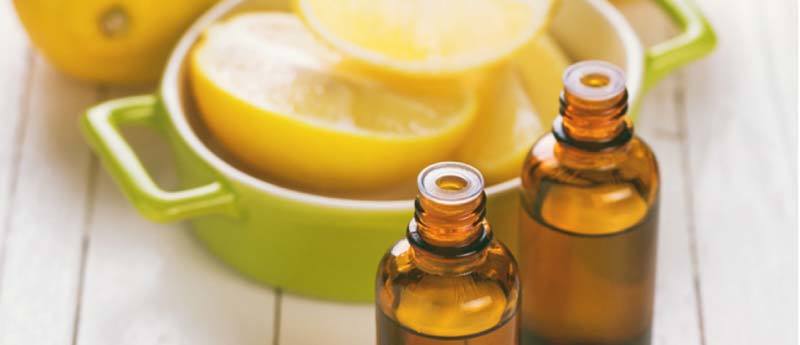 Lemon Oil
If seasonal allergies have you suffering from respiratory tract problems and swollen lymph nodes, lemon oil may be your remedy of choice. It drains the lymphatic system and opens up the respiratory tract. Lemon oil kills bacteria, eliminates air-borne allergy triggers, detoxes the body and stimulates production among white cells.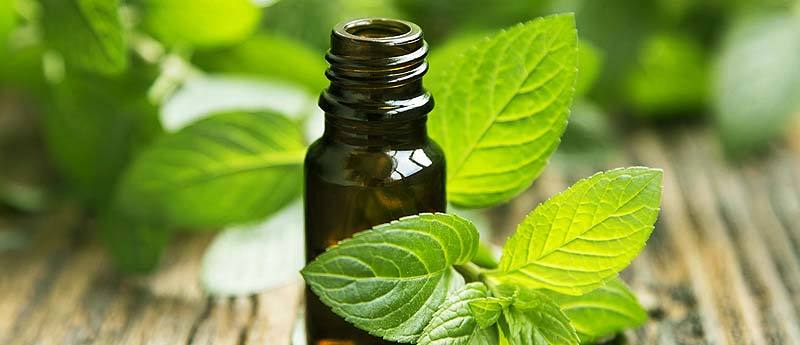 Peppermint Oil
If you are plagued with indoor/outdoor allergies or asthma that keeps you congested and clogged up, then peppermint oil is the way to go. It acts as an expectorant reducing mucus and coughing, while unclogging sinuses and relieving a scratchy throat when inhaled.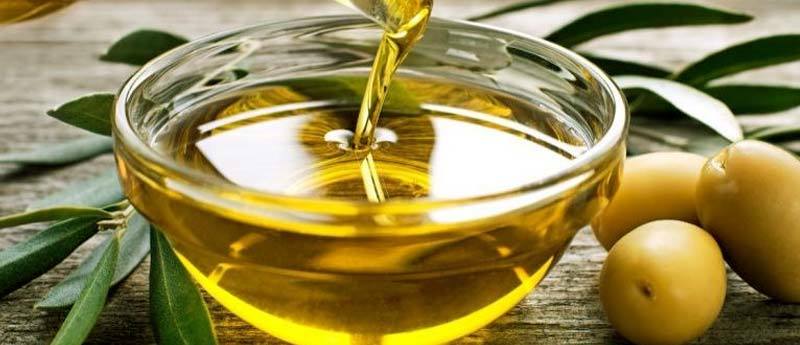 Eucalyptus Oil
This powerhouse, mentholated oil is an anti-allergen and a great choice for those people having trouble breathing because it opens up the nasal, sinus and bronchial passages, relieves sneezing and breaks up phlegm. Eucalyptus oil is used in a lot of allergy healing blended oil remedies.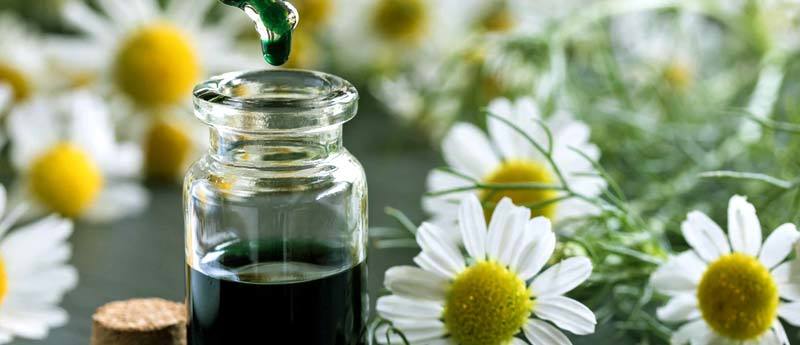 Roman Chamomile Oil
While you are well aware of the benefits chamomile tea has to offer, the oil is just as positively potent. It is mainly used to treat hay fever due to the awesome ability it has to zap swelling, phlegm and congestion, to treat a wide range of skin irritations and even minimize the symptoms of eczema.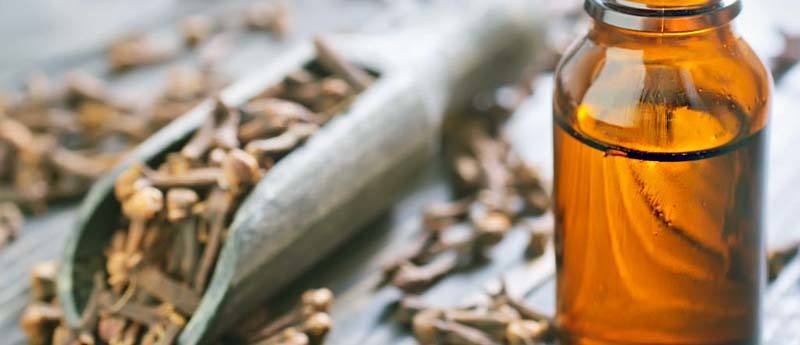 Clove Oil
For over 2,000 years, the Chinese have been using clove and today it is used in a broad array of settings and applications of health and wellness. Cloves contain 30 times more antioxidants than that of blueberries, making them the perfect selection for those fighting off a plethora of allergy symptoms. Clove oil is a protective oil blend that's typically used to wipe out viruses and bacteria while warding off the heebee-jeebies.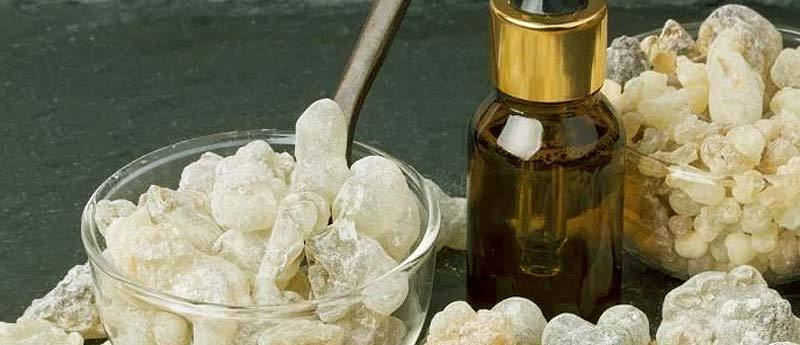 Frankincense Oil
No matter how you use frankincense oil, you and your household will benefit. It works as a natural astringent, has amazing antibacterial properties and is an antiseptic. Another fabulous benefit to this oil is that it works at the cellular level by regenerating cells. Plus it fights inflammation and clears bacteria from the body and the air.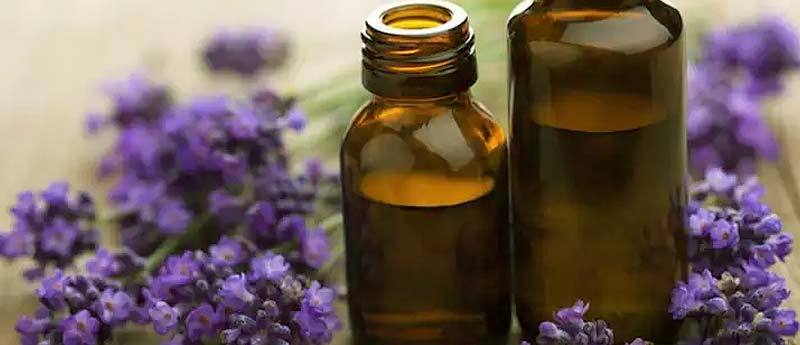 Lavender Oil
This oil is used globally for numerous reasons, one fact being that it is a natural antihistamine to clears out your sinuses and respiratory system like a pro! It also strengthens your immune system to fight against symptoms and eases skin allergy rashes. Lavender oil should definitely be included in your allergy arsenal.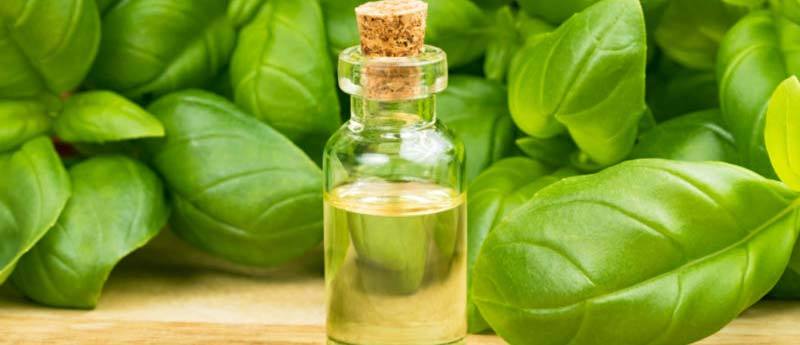 Basil Oil
Basil is used in more than the kitchen. Basil oil is successful at warding off future allergy symptoms because it is an anti-allergen which reduces inflammation in the respiratory system, helps to ease breathing troubles, and stimulates the adrenal glands, as well as attacking inflammation.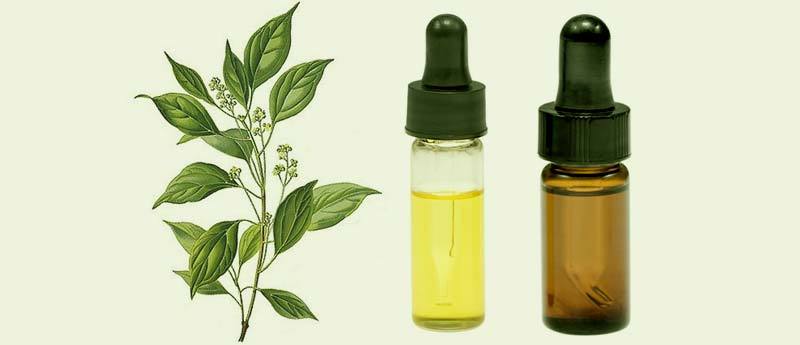 Ravensara Oil
This oil has more anti-properties than is possible to list here, but to name some, it is an all-natural anti-allergenic, antimicrobial, antibacterial, expectorant and antiviral. When overcome with the awful symptoms from allergies, use Ravensara oil to begin remedying the problem and fighting off future allergy attacks.
Calendula Oil
A popular topical oil, calendula is cooling to irritated skin (do not use if allergic to ragweed), is an antiviral and is an anti-inflammatory that works fast to heal the body from free radicals and pathogens, plus other strains of bacteria. If you are a victim of allergies, consider calendula oil for your relief.
When allergies have you down and extremely congested, a homemade rub can be concocted with a mixture of coconut oil, peppermint oil and eucalyptus oil. Apply 2 to 3 drops to the chest, temples and back of neck. Lie back, relax and inhale the magical properties of essential oils to begin feeling relief.
You may use your essential oils in a variety of ways; in a neti pot (use one drop), in a diffuser, by using an oil steam inhaler or even with your own roller-ball application ingredients below).
Allergy Relief Roller Ball
Ingredients:
10 to 15 drops of 2 different essential oils for allergies
Sweet almond carrier oil or coconut carrier oil (use to dilute)
10 ml rollerball
***You should never apply essential oils directly to the skin without proper dilution. No information in this article is meant to be medical advice. Be sure to follow the instructions accompanying your essential oils for allergies, and you should consult your physician before beginning any new health regimen.
Cannabis Can Help Inflammation, But Can It Fight Fall Allergies?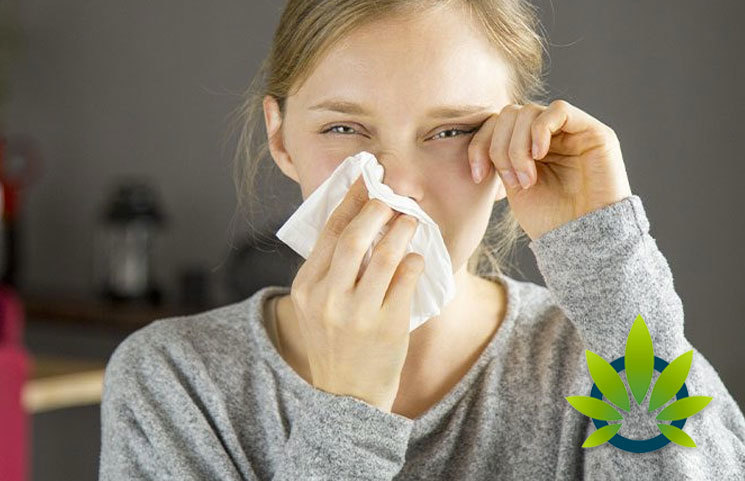 Researchers at Americans for Safe Access have discovered researcher that show the impact of cannabis on allergies.
Cannabis helps to reduce itching and reduce the release of histamines in the body.
The research on marijuana is still relatively limited, but many studies suggest that the use of cannabis is helpful with inflammation, pain, and other concerns. However, since there's still so much potential for cannabis's benefits, it should come as no surprise that researchers want to see how well it works as a way to help with allergies.
The science behind this option is fairly straightforward. Americans for Safe Access states that there are decades of research that ultimately led to treating skin allergies, stemming from the use of THC for inflammation. A team from the University of Bonn in Germany engineered the THC to not react to the brain's cannabinoids but testing on mice led to red and swollen ears.
At the time, scientists stated that the cannabinoids stop the immune system from triggering inflammation. The researchers applied an ointment with THC to the mice's ears, finding that the medicine reduced swelling and irritation. However, it seemed to reduce the skin irritation and allergies in these rats.
Cannabis and marijuana could potentially help with other skin conditions, according to the National Eczema Association. In a statement, the organization said:
"Cannabinoids, however, have a powerful anti-itch effect. There are receptors in the skin that interact with cannabinoids that could reduce the symptoms and appearance of AD. These effects happen through a constellation of interactions between phyto-cannabinoids and our endogenous cannabinoid system."
Basically, the natural chemicals that secrete from the body after using cannabis or marijuana create a secondary response from the body.
The human body has multiple cannabinoid receptors that release white blood cells for infections in the body. The receptors can be activated to fight back about an allergic reaction. Since the information on cannabis is still so limited, the fact that these studies haven't touched too much on allergic reactions is unsurprising, but the reason is good.
According to a recent article from The Fresh Toast, there are three ways that marijuana can help with allergies that studies have recently shown:
Cannabis and CBD may be able to block histamines
Histamines are released in the body's system as a reaction from the antibodies showing up in the body. CBD and cannabis both reduce the antibodies in the body by blocking histamine. Without histamine, there are fewer allergic reactions.
Antihistamine treatments are just the start
There are new studies arising in regard to the way that CBD and cannabis can decrease histamine. However, this research is leading scientists to investigate the reactions from the body for different conditions, including multiple sclerosis, brain cancer treatment, or the risk of dementia. Still, there is plenty of room to expand on that research.
Cannabis acts as a helpful anti-inflammatory
Even with the limited research on histamines and cannabis, cannabis has proven over and over again that it is an effective solution for inflammation in the body. Researchers have found that the genetic materials involved in cannabis is over 30 times the effectiveness that aspirin does in inflammation relief.
Taking a Look at CBD, Gluten Sensitivities, Allergies and Celiac Disease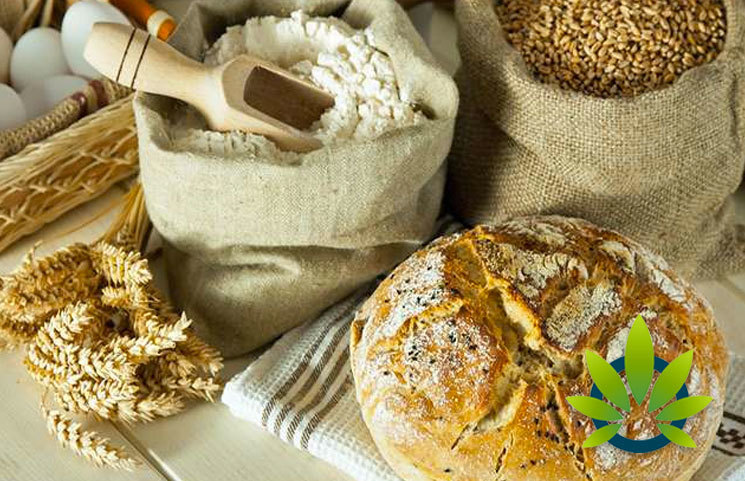 Some have wondered if CBD is safe to use or is beneficial to gluten allergies. CBD is used to treat a variety of conditions and users claim that it helps relieve chronic pain, anxiety, depression, and epilepsy, to name a few. The added benefit is that there are little to no side effects. In general, CBD is considered safe, but those with allergies to wheat or gluten or celiac disease, need to ensure that they are well-informed. People with wheat allergies are allergic to the protein found in wheat, but people with gluten sensitivity or celiac disease cannot tolerate gluten specifically. Gluten is a group of proteins found in wheat, barley, and rye. A gluten allergy, therefore, stretches further than a wheat allergy.
Further, a wheat allergy can cause itching, hives, and anaphylaxis, but a gluten sensitivity is more likely to have gastrointestinal symptoms such as bloating, gas, abdominal pain, indigestion, constipation, and diarrhea. While the symptoms may be similar, celiac disease is far more serious than a gluten sensitivity as it is an autoimmune disease that attacks healthy tissue. Celiac disease targets the lining of the small intestine and leads to inflammation and sometimes causes permanent damage. The inflammation also prevents the body from absorbing nutrients. This causes vitamin deficiencies and anemia. It can also cause a range of other problems including fatigue and weight loss.
The only treatment for those with gluten sensitivities is to avoid foods and products that contain its protein. In terms of CBD, it is extracted from either hemp or marijuana plants. It is the amount of THC present that determines what it is and if it has a psychoactive component or not. As for gluten allergies, neither plant contains gluten. With that said, if you use hemp-derived CBD, it is often grown alongside crops containing gluten. Gluten present in the hemp would be minimal, but there is no 100% guarantee that it is not present at all. There is less risk, however, if the cannabis used was grown indoors. However, that type of oil is only available in states where weed is legal.
If you do suffer from a gluten allergy or sensitivity, it is wise to read the labels to determine if the CBD product is gluten free or not. You also need to be careful when choosing edibles as they often contain wheat flour or gluten. CBD can also benefit those with celiac disease and gluten allergies as it interacts with the body's endocannabinoid system. When endocannabinoids bind with cannabinoid receptors, they trigger a series of reactions that help the body maintain balance. These cannabinoid receptors can be found in the nervous system, immune system as well as others. Those with gluten allergies or celiac disease can use CBD to help relieve abdominal pain, nausea, improving appetite, and supporting weight gain.
CBD oils can be taken by tinctures, edibles, vapes, and topicals. Taking CBD through the digestive system is considered the least efficient method. However, if you have a gastrointestinal issue or celiac disease, using an edible may be beneficial because the digestive tract is where you need help. One of the disadvantages of edibles is that it is slower than other methods to take effect. With that said, they are often more effective for longer. Taking CBD edibles often can help to reduce inflammation. Not only is CBD gluten free, but also can be helpful in treating a variety of symptoms. More research needs to be done on CBD and the gastrointestinal tract. If you choose to try CBD, it is important to use caution and use a CBD brand that is certified gluten free.

TimesofCBD is the most active daily CBD news publication featuring the latest cannabis industry stories and marijuana market trends. As the leader in CBD-centric content curation, we invite all readers to come for the headlines and stay for the insights. Quality is the top priority when presenting user guides, analyzing product reviews and reporting fact-checked news announcements. All information is for educational and informational purposes only. Disclaimer.
Got news? Email contact@timesofcbd.com