CBD in Missouri: MO State Laws and Where to Buy Legally
CBD Oil Legality in Missouri: Cannabidiol State Law Regulations in MO, USA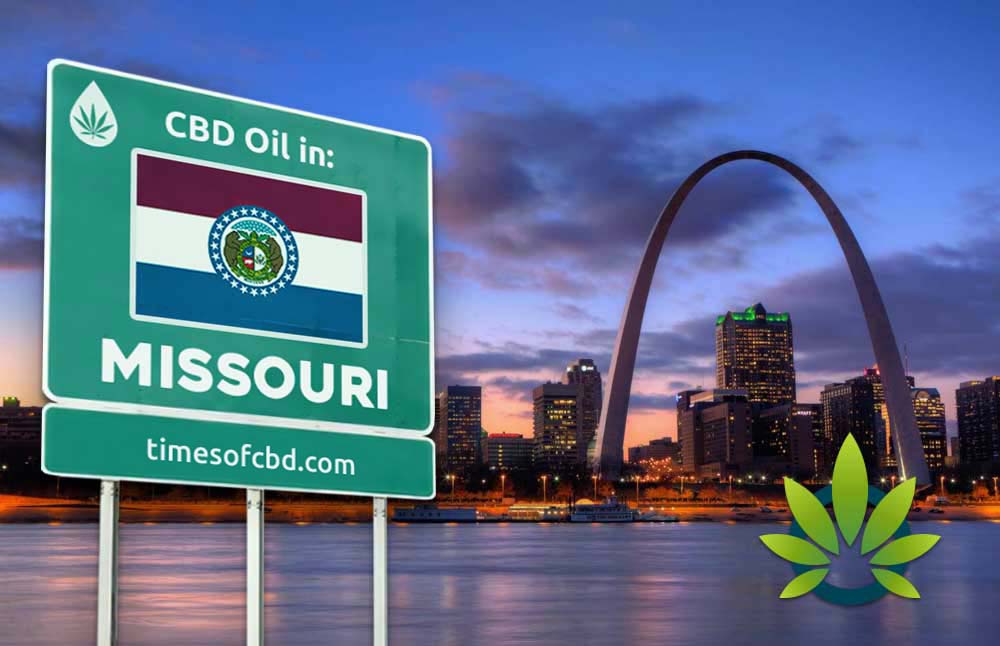 Missouri has some of the most complicated laws in the entire continental U.S. when it comes to the legality of marijuana, cannabis, and hemp-derived CBD products. While most states have one or two laws regarding the legal status of either recreational or medicinal marijuana and an increasing number of municipalities have legalized the industrial hemp industry, Missouri has a set of three laws that seem to regulate the CBD industry in a relatively unique way.
Before a flurry of new laws in 2018, the state's views on CBD were relatively straight-forward. They only allowed consumers to possess and distribute CBD products with a THC content below 0.3% and over 5% CBD by weight and volume. Additionally, the hemp had to be derived exclusively from the industrial hemp plant—a term which comes with its own legal and binding definition.
New laws came into place in 2018, but the state had previously only allowed these forms of CBD among medical users. Following a similar structure employed by many states when it comes to cannabis and marijuana products, Missouri mandated that consumers would be allowed to obtain hemp CBD within the requirements so long as their doctor officially recommended the necessity of CBD for their individualized treatment plan.
But the modern legal landscape of the CBD and cannabis industry is a bit more complicated. This guide will outline some of the most important considerations for consumers looking to navigate the rough waters of CBD law in Missouri.
CBD Laws In Missouri
The most significant change to the CBD laws of Missouri in the state's history happened in November of 2018. A vote was put up to the citizens of the state, and they decided in record numbers to legalize an extensive program for medicinal cannabis. This would allow licensed physicians to recommend marijuana for use in treatment, and it sparked the creation of an extensive network of suppliers of high-grade medicinal cannabis products. This piece of legislation was known as Amendment 2.
This was nothing new for the CBD industry by itself; medical CBD was legalized way back in 2014 with House Bill 2238. But there were limitations to the legality of this medicinal CBD. The CBD purchased and distributed through this legislation could only contain a very small amount of THC, and had to contain a maximum for CBD volume per weight.
But the law did make it possible for select consumers with a medical marijuana card to obtain CBD with a high THC content. For some sufferers and patients, the THC content is massively beneficial to the healing process and only serves to strengthen the effect of the CBD inside of the compound.
Additionally, 2018 also saw the introduction of House Bill 2034, which legalized the massive industrial hemp industry within the state. Such an industry had already been growing for quite some time and many CBD products are available over-the-counter. But according to the Missouri Department of Agriculture, the state is still deliberating on the true legality of the CBD oil sold all over the state.
Age Requirements For CBD In Missouri
The age requirements for CBD in Missouri depend primarily on the type of CBD that the user seeks to buy. For medical CBD, medical marijuana cards could be accessible for various types of CBD and CBD oil with a high THC content for minors. However, it is important to remember that many doctors try to avoid over-medicating minors with THC in their treatment plans whenever possible.
But for non-THC CBD, the age requirement is pretty much eighteen across the board. In some smoke and head shops, the requirement for a consumer to even enter the shop might be eighteen or twenty-one, so this often depends on the jurisdiction and local laws and norms regarding CBD and cannabis or hemp derivatives.
Where To Find Missouri CBD
As of 2019, CBD can be purchased from a variety of different shops. Medicinal CBD with a high THC content can only be found in licensed dispensaries, which can be found all over the state. These facilities require patrons to show their medical marijuana card, which can only be obtained with the consent of a licensed physician, in order to make a purchase.
But for every other type of CBD, the products can be bought by adults over the counter at head and smoke shops, food and wellness stores, and convenience stores.
Buying CBD Online In Missouri
It should be completely legal to purchase CBD online and have it shipped to a home in Missouri. The state has no laws currently on the books prohibiting the transport of CBD over their state borders, and the prevalence of CBD in grocery stores and gas stations seems to suggest that the products are traded above-board without issue.
Consumers should be sure to check the THC content of the CBD they order to ensure that it does not pass the legal limit for the industrial hemp industry within Missouri.

TimesofCBD is the most active daily CBD news publication featuring the latest cannabis industry stories and marijuana market trends. As the leader in CBD-centric content curation, we invite all readers to come for the headlines and stay for the insights. Quality is the top priority when presenting user guides, analyzing product reviews and reporting fact-checked news announcements. All information is for educational and informational purposes only. Disclaimer.
Got news? Email contact@timesofcbd.com