CBD in Nebraska: NE State Laws and Where to Buy Legally
CBD Oil Legality in Nebraska: Cannabidiol State Law Regulations in NE, USA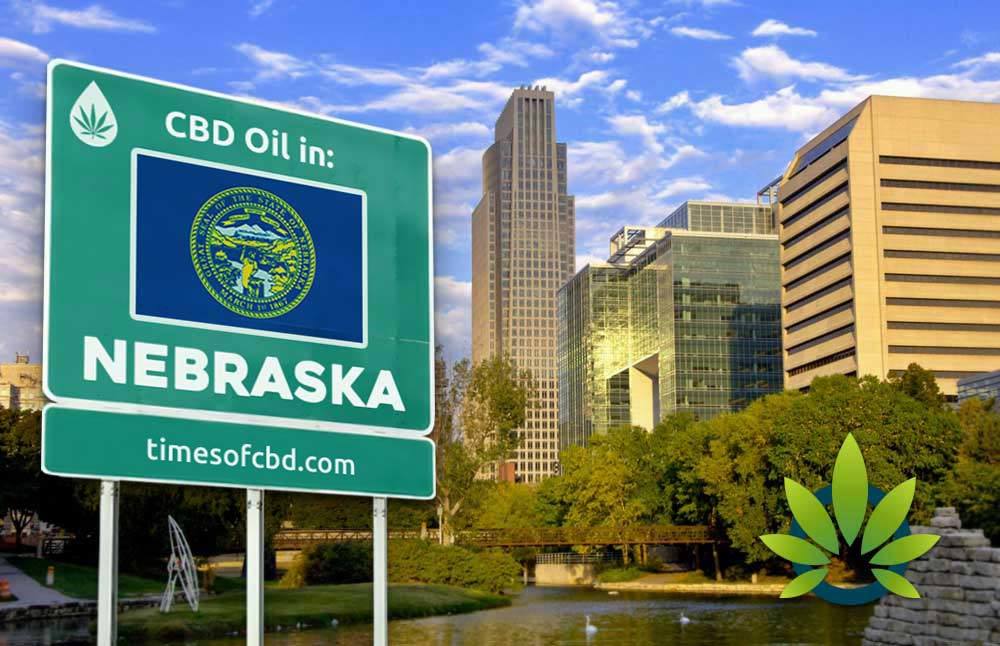 Nebraska's regulatory approach to the CBD industry has always been relatively neutral. The state openly refuses to update their laws to allow for legal medicinal or adult-use cannabis, but they have successfully implemented an industrial hemp pilot program. This is a step in the right direction, but it also creates a series of important questions for users of CBD looking to gain access to the substance in the state of Nebraska.
For one, the state seems to have mixed views in its government on the exact status of CBD products. Their attorney general has stated in an interview that CBD is illegal if it does not have the approval of the FDA. So far, few CBD products have been given an unequivocal green-light from the tedious FDA, which could spell trouble for many of the products regularly being sold in Nebraska.
As consumers work to navigate the complex landscape of an evolving legal framework in Nebraska, this guide can be used as a basic introductory resource. But as always, it is absolutely necessary that readers conduct further research through the proper legal channels to ensure that they remain safely within the legal boundaries of their local, state, and the federal government.
CBD Laws in Nebraska
The only relevant CBD law on the books in Nebraska comes from the states statutory codebook, section 2-5701. This section sets up the industrial hemp pilot program. Put into place in 2016, this program legalizes the growing hemp industry, making it legal for companies to manufacture, advertise, and sell CBD products.
These products are required to meet certain standards, however. The main specification of existing laws in Nebraska is that the products created from the industrial hemp plant cannot exceed 0.3% THC concentration by dry weight. This is a particularly heavy restriction, especially when compared to the federal Farm Bill number of 0.6%.
Age Requirements for CBD in Nebraska
Age requirements to buy CBD in Nebraska will always vary based on a number of factors. For one, the type of store in which the products are sold is a very important component of the age required for consumers to purchase CBD products. For head and smoke shops, age minimums to even enter the shop are generally either eighteen or twenty-one.
But for the majority of stores stocking CBD products with little THC content, the age requirement is generally going to be eighteen. This can vary based on local laws and norms, as well as the rules of a particular establishment. But eighteen is almost invariably the minimum age to purchase CBD in the state of Nebraska.
Where to Find Nebraska CBD
The legal status of CBD in Nebraska is a pretty big grey area, so this question is a bit hard to answer. But for the most part, CBD can be found in many stores and shops all over the state. Smoke and head shops are always a good place to start looking, but users under the age of eighteen or twenty-one might have no luck trying to buy from these shops.
Because there are few restrictions on legally-cultivated low-THC CBD products, they can also often be found in food and wellness shops, and even in gas stations and convenience stores. But alas, the legal mess surrounding CBD and hemp-derived products means that many gas stations might not carry the products. It is best that readers call ahead to shops in order to find out what CBD selection—if any—might be available there.
Types of CBD in Nebraska
All types of low-THC CBD products should be available within the state of Nebraska. The state's laws are very clear that CBD products are only legal so long as they are derived from the industrial hemp plant and have a THC content of less than three-tenths of a percent. For this reason, consumers looking to purchase CBD with a higher THC content will not be able to find what they are looking for in the state of Nebraska, and should be very wary of taking any higher percentages of THC across the state border—this can be a serious crime.
But when it comes to this low-THC concentrate CBD, the types are wide in variety. Edible CBD, CBD oils, balms, and lotions are all available. Additionally, the budding hemp industry in the state has made hemp-infused hygiene products and foods are becoming more and more common.
Buying CBD Online in Nebraska
Because many stores only sell CBD with THChttps://timesofcbd.com/cbd/ content higher than 0.3%, it might be difficult for Nebraska's citizens to order legal CBD to their state. If the THC content falls within legal limits, then there should be no issue having the CBD shipped to their doorstep. But it is always important to check local laws and manufacturer statistics to remain within the confines of state rules and regulations.

TimesofCBD is the most active daily CBD news publication featuring the latest cannabis industry stories and marijuana market trends. As the leader in CBD-centric content curation, we invite all readers to come for the headlines and stay for the insights. Quality is the top priority when presenting user guides, analyzing product reviews and reporting fact-checked news announcements. All information is for educational and informational purposes only. Disclaimer.
Got news? Email contact@timesofcbd.com