CBD in Rhode Island: RI State Laws and Where to Buy Legally
CBD Oil Legality in Rhode Island: Cannabidiol State Law Regulations in RI, USA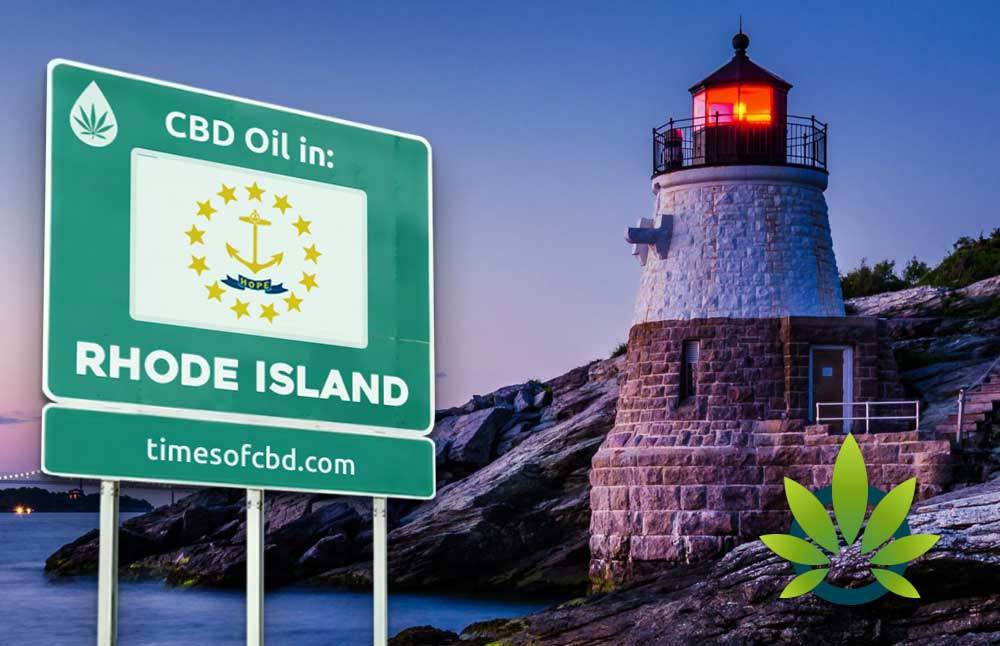 Rhode Island is in a unique position when it comes to the legal status of CBD and other marijuana and hemp-derived products in their state. While a wide range of policies, from the uber-restrictive to the progressively lax, characterize nearly every state, Rhode Island is currently undergoing a complex legal and legislative battle to decide who exactly can gain access to CBD within the state. As a result of this strife, it can become difficult for the average CBD user in Rhode Island to determine whether or not their use and possession of the substance falls under a legal category.
For the most part, users of CBD in Rhode Island who are over the legal age requirement should have no problem obtaining it under the state's 2016 industrial hemp pilot program. The nature of the current legal question concerns whether or not children with autism ought to be administered medical CBD by their consenting parents under the medical cannabis program. Regardless of the outcome of these ongoing lobbying efforts by parents of children with autism, the future of CBD in the state seems relatively secure.
However, readers are ultimately the ones responsible for following the laws of the local, state, and federal governments. This guide does not constitute legal advice, but should be viewed exclusively as a resource for information, discourse, and discussion.
Rhode Island CBD Laws
As mentioned in the above section, laws regarding cannabis and hemp in Rhode Island typically fall into two main categories. In the first set, a law from 2007 named Senate Bill 791 legalized medical cannabis in the state for a select list of conditions considered "debilitating" enough to warrant marijuana as a potential solution. This legislation was expanded significantly in 2009, when the state extended access to medical marijuana to a wider selection of patients and conditions through Senate Bill 185.
This law has its restrictions, though. Only adults who have been given the O.K. by their physician can buy medical marijuana, and it may only be purchased from approved, vetted, licensed dispensaries within the state where they reside permanently.
This law is the current subject of extensive lobbying efforts from many parents of children with autism. The law does not currently allow minors to be prescribed medical CBD unless they have a listed condition. Autism remains a non-listed condition, and it is currently not legal to prescribe medicinal-grade CBD to children suffering from autism. Whether or not the legislature will hear the group and modify the law remains unclear.
Additionally, revisions to general laws 2-26-1 to 2-26-9 in 2016 legalized the industrial hemp industry through the introduction of an industrial hemp pilot program. This common law remains present in many states, and it allows companies to manufacture, extract, and distribute products derived from the industrial hemp plant so long as they fall below a certain threshold of THC content by dry weight.
Age Requirements For CBD In Rhode Island
Age restrictions on medical cannabis and CBD are the subject of the current debate within the state. According to laws currently on the book, medical cannabis cannot be prescribed to a minor unless the prescribing physician gains the written consent of the minor's parents or legal guardian. Minors also may only access this medical CBD if they have a condition that falls on the list provided by legislators in the original medical cannabis legislation.
For all other types of CBD, though, the age requirement remains to be generally eighteen. Some smoke and head shops might have raised this to twenty-one due to existing store policy on smokable products, but for the most part stores only require that consumers be over the age of eighteen in order to buy different types of non-medical CBD products within their store.
Where To Find Rhode Island CBD
Rhode Island medical CBD can understandably only be found in one of the many medical cannabis dispensaries within the state. These dispensaries are very careful about who they sell for, and will undoubtably demand that customers be able to present identification cards for their age and medical marijuana cards to verify that they can legally purchase the marijuana products in the store.
For the other types of CBD, availability is wider and regulations remain more relaxed. Smokable and edible CBD is available in many smoke and head shops, food and wellness stores, gas stations, and even the occasional convenience store. These stores will generally ask that a purchaser of CBD products be over the age of eighteen, although this can change based on the jurisdiction and store.
Buying CBD Online In Rhode Island
It is currently legal to buy CBD online and have it shipped to Rhode Island. The only stipulation that consumers need to keep in mind is that it is still not legal to purchase CBD with a THC content exceeding the legal limit unless the purchaser does so from a legal medical dispensary in the state. Always be careful when making purchases online to avoid violating the law.

TimesofCBD is the most active daily CBD news publication featuring the latest cannabis industry stories and marijuana market trends. As the leader in CBD-centric content curation, we invite all readers to come for the headlines and stay for the insights. Quality is the top priority when presenting user guides, analyzing product reviews and reporting fact-checked news announcements. All information is for educational and informational purposes only. Disclaimer.
Got news? Email contact@timesofcbd.com