CBD in Nevada: NV State Laws and Where to Buy Legally
CBD Oil Legality in Nevada: Cannabidiol State Law Regulations in NV, USA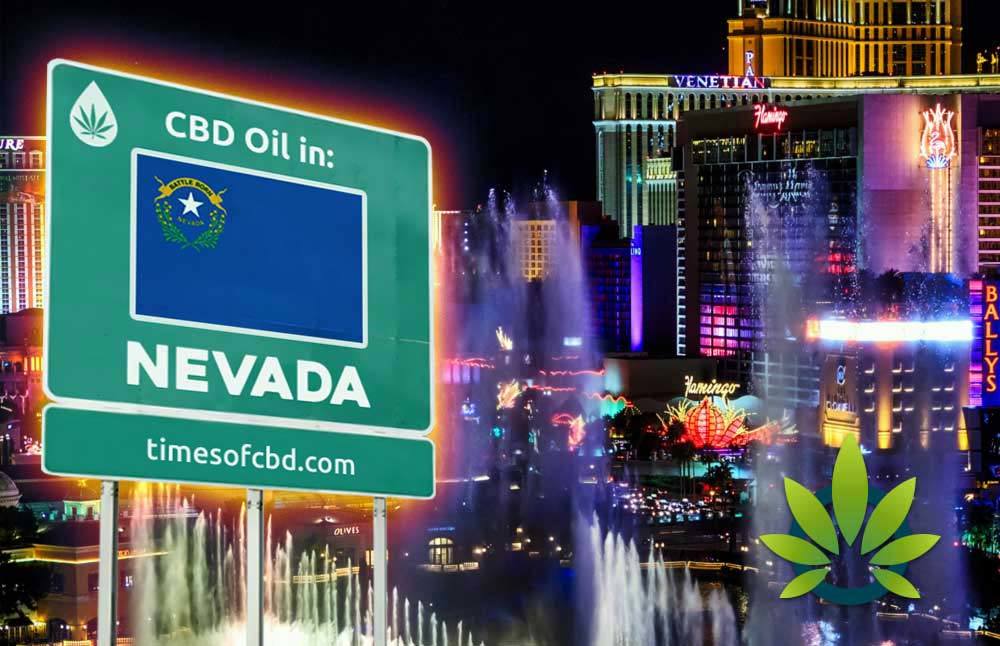 Nevada is home to several interesting legal questions. The state has always had a reputation for being the place to go when one wants to escape the typical regulations of regular society. Gambling, excessive drinking, and prostitution—all considered illegal vices in much of the U.S.—are commonplace in Nevada, and particularly in Sin City, Las Vegas. But Nevada has quickly modernized their laws to reflect yet another progressive stance within the state's famed borders. A series of pieces of legislation and popular votes have made the state one of the most decriminalized for the marijuana plant and its many derivatives.
But as with many states, Nevada's laws might prove too complicated for the average CBD consumer to easily understand. The twists and turns of legal talk in any statutory book make it difficult for a user of CBD products or marijuana to properly operate within the confines of the rules and regulations associated with legal use in their state. Luckily, things are easier for the casual customer of marijuana and hemp plants in the state of Nevada.
This guide has been drafted for use as a basic resource regarding the legal status of marijuana and hemp products in the state of Nevada. Though it might be helpful for readers to peruse, consumers are always solely responsible for ensuring that they operate within the legal boundaries of their local, state, and federal governments.
CBD Laws in Nevada
Three main pieces of legislation make up the backdrop for the comprehensive legal framework for marijuana, cannabis, and hemp products in the state of Nevada. As usually is the case with state regulation of the plants, these laws regulate medical and recreational use of pot and then establish an industrial hemp pilot program for users of CBD to take advantage of.
The first law on the books for marijuana came way back in the year 2000, when Nevada's citizens voted in clear favor of Question 9, which legalized medical use of cannabis for patients with debilitating health conditions. This law has been revised minorly over the years, opening up the state's medical marijuana program to include a wider variety of conditions.
But Nevada did not stop there. 2016 saw the passage of Question 2 by the citizens of the state. This legislation made it legal for anyone over the age of 21 to consume and possess marijuana, although only licensed dispensaries can sell the products as 0f 2019.
Finally, a revision to statutory codes sections 557.010 to 557.080 legalized the industrial hemp pilot program. This pilot program is still in effect today, and makes it illegal for companies to manufacture CBD products so long as they contain only a small, trace amount of the psychoactive chemical THC.
Age Requirements for CBD in Nevada
Nevada's age requirements for CBD use depend on several factors. Most important is likely to be the amount of THC in the compound. If the CBD has more than 0.5% THC, then it is not legal under the industrial hemp pilot program laws and can only be consumed and purchased as either medical or adult-use.
If the product is purchased via the medical use laws, then consumers could potentially be under the age of eighteen. This depends heavily on the physician, and many doctors want to avoid issuing medical marijuana cards to minors as much as possible. It is best that minors with a condition looking to try CBD inquire with their physician to do so.
But if the CBD is adult use, then state laws mandate that users must be at least twenty-one years of age across the board.
But CBD with THC contents of less than 0.5% THC, the age restriction is a little lower. With these products, it is required that consumers typically be eighteen or older to buy.
Types of CBD in Nevada
CBD is available in medical grade, adult-use grade, and in hemp grade. The difference between these three types of CBD is the concentration of THC within the compound. Generally, hemp-derived CBD will be the easiest to find in Nevada, although it is probably not the best when it comes to concentration, especially for users looking for the high provided by a significant THC content.
Buying CBD Online in Nevada
It is completely legal to buy CBD online and have it shipped to Nevada. The only stipulation is that CBD oils and other products purchased online must have a THC content below the legal limit. Consumers in Nevada purchasing online should be sure to check the THC concentration of their products, as violating this rule can be a serious violation and could constitute serious criminal penalties within the state of Nevada. Readers are responsible for maintaining legality in their jurisdiction and state for themselves.
Things have never been better for CBD users in Nevada.

TimesofCBD is the most active daily CBD news publication featuring the latest cannabis industry stories and marijuana market trends. As the leader in CBD-centric content curation, we invite all readers to come for the headlines and stay for the insights. Quality is the top priority when presenting user guides, analyzing product reviews and reporting fact-checked news announcements. All information is for educational and informational purposes only. Disclaimer.
Got news? Email contact@timesofcbd.com