CBD in North Dakota: ND State Laws and Where to Buy Legally
CBD Oil Legality in North Dakota: Cannabidiol State Law Regulations in ND, USA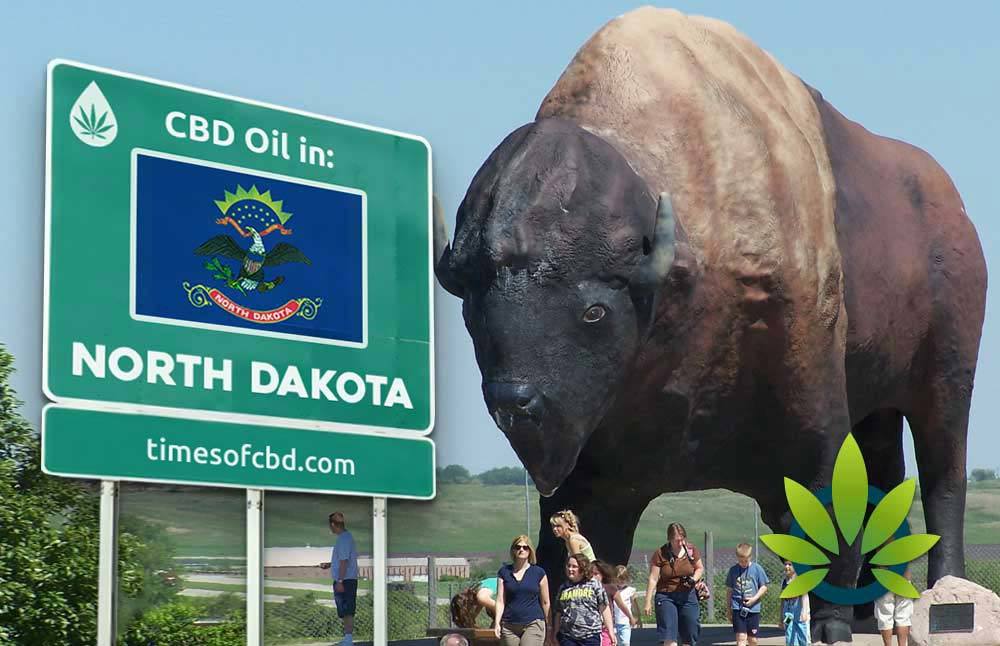 Typically, states that legalize some form of marijuana or cannabis do so through three main types of laws. The most common law on the books is the industrial hemp pilot program. These programs have skyrocketed in popularity in the past few years, especially as public awareness of the potential benefits of CBD and hemp products has increased. An industrial hemp pilot program makes it legal for companies to produce CBD products of different kinds, so long as the cultivated CBD has a minimal and negligible THC content and meets a certain threshold of CBD content in its compound.
One problem faced by some states, though, is that local jurisdictions seem to interpret federal and state laws differently than others. North Dakota is particularly susceptible to this problem. The state has a variety of laws on the books supporting both medical cannabis and an industrial hemp pilot program. However, a track record of some police departments raiding stores and seizing CBD has called the true legality of CBD products into question.
Despite the confusion, North Dakota's state laws have been relatively clear that medical cannabis and industrial hemp-derived products are both completely legal to be bought, sold, and consumed within the state of North Dakota. This guide has been created to explain some of the most important questions regarding the legality of CBD in North Dakota.
CBD Laws in North Dakota
The first law on the books in North Dakota for marijuana is Measure 5, which legalized medical cannabis in 2016. This law is relatively open and includes a number of "debilitating" conditions for which consumers can be legally prescribed medical marijuana by their primary physician or specialist. This law even includes an exception which allows minors to be prescribed medical cannabis by their physician as long as the minor's parent or guardian consents to the prescription.
Next, in addition to North Dakota Code sections, 4-41-01 to 4-41-03 and 4-05.1-05 allowed for an industrial hemp pilot program. Echoing the legalizing efforts of states all over the U.S., North Dakota instituted a legalized form of the existing industrial hemp industry. The CBD industry had already been popular for quite some time, having gained legal footing via the federal Farm Bill years ago.
Age Requirements for CBD in North Dakota
For medical cannabis, age requirements vary. In theory, it is entirely possible for a minor to gain access to medical marijuana through a prescription from their doctor. Many doctors are hesitant, however, to issue these prescriptions to minors, and they can only legally do so in the state of North Dakota if they gain written permission from the parent or legal guardian of the underage patient.
For CBD purchased under the industrial hemp pilot program, the rules are slightly different. For the vast majority of retailers, it is policy to only sell to consumers who are over the age of eighteen. In select shops, including some head, smoke, and vape shops, the age requirement might be increased to twenty-one or older.
Types of CBD in North Dakota
North Dakota offers many different types of CBD all over stores in the state. Though oils and edibles are often the most popular products in the growing and thriving market, select retailers also offer balms and ointments with CBD and hemp products at their center.
The biggest distinction in the current types of CBD offered in North Dakota is the THC content. THC content for CBD products sold under the state's industrial hemp pilot program must be negligible, typically under 0.6% or 0.3%, depending on the state or jurisdiction in which the law is active. Those products with higher THC contents can only be sold in licensed dispensaries under the state's medical cannabis law.
Buying CBD Online in North Dakota
It is largely legal to buy CBD online in the state of North Dakota. Companies all over the internet are more than willing to sell a wide variety of CBD products to citizens in North Dakota, and there are not currently any substantive laws on the books preventing consumers from making their purchases online.

TimesofCBD is the most active daily CBD news publication featuring the latest cannabis industry stories and marijuana market trends. As the leader in CBD-centric content curation, we invite all readers to come for the headlines and stay for the insights. Quality is the top priority when presenting user guides, analyzing product reviews and reporting fact-checked news announcements. All information is for educational and informational purposes only. Disclaimer.
Got news? Email contact@timesofcbd.com