CBD in Utah: UT State Laws and Where to Buy Legally
CBD Oil Legality in Utah: Cannabidiol State Law Regulations in UT, USA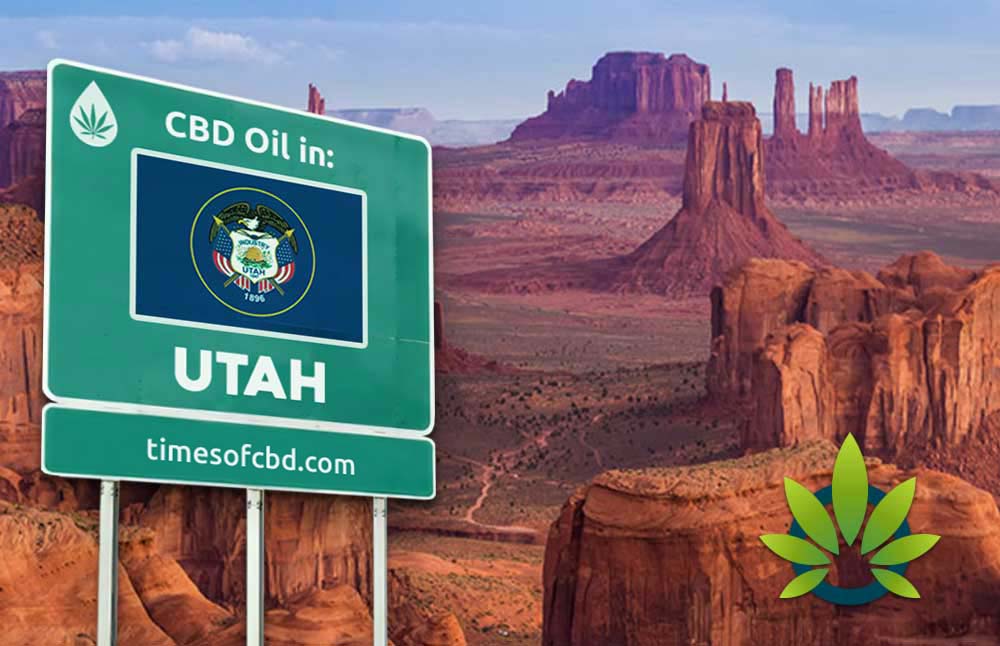 Utah has a bit of a reputation for political and legal conservatism in the United States. Fortunately for CBD users in the state, this does not necessarily hold true when it comes to cannabis and marijuana law within its borders. Surprisingly, Utah is among the more progressive states in the country concerning marijuana and its many derivatives. A variety of different laws shaped over the course of the past four years have made Utah a safe-haven for medical cannabis and hemp-derived industries alike.
Still, the legal landscape for CBD and marijuana in the United States can be increasingly complicated. Conflicts on the state and federal level about the exact legal status of CBD continues to inspire some users to question whether they might be unknowingly violating state laws by consuming and purchasing some of their favorite hemp-derived products. While it is true that the federal Farm Bill officially legalized the industrial hemp industry years ago in 2014, many states continue to attempt to crack down on CBD and hemp products within their own borders.
Luckily for Utah citizens, this is not their situation. As always, this guide attempts to explain a complex situation, but its author cannot guarantee the accuracy of all information. Readers are responsible for their own actions and ensuring that they do not violate the laws of their state or local governments.
Utah CBD Laws
The first law passed in Utah concerning CBD was passed in 2014. Called the Hemp Extract Registration Act, this law created a clear framework by which industrial hemp companies could register their products and sell them legally within the state to patients who need the product for medical reasons. This law is still in place today, although more comprehensive use laws have since made it a bit superfluous.
The main expansion of this existing legal status for CBD came in 2016, when the state introduced an industrial hemp pilot program. This law paved the way for over-the-counter CBD products being sold all over Utah, as it allowed companies to cultivate and distribute CBD products so long as the THC content remains negligible.
Finally, Proposition 2 in 2018 legalized the state's comprehensive medical cannabis program, which remains a cornerstone of its stance on the substance today. Under this law, medical patients with debilitating conditions and the blessing of their physician can use medical marijuana to help alleviate key symptoms of their illness.
Age Requirements for CBD in Utah
For medical CBD being used under the comprehensive medicinal cannabis law in Utah, minors under the age of eighteen can be prescribed marijuana and medical CBD only if the physician gains the consent of the minor's parent or guardian. For all other patients, eighteen is the standard.
Otherwise, CBD purchased under the federal Farm Bill or the state's industrial hemp pilot program can be sold to and consumed by anyone over the age of eighteen. Occasionally, shops might increase this age requirement to twenty-one.
Where to Find Utah CBD
For medical CBD, the only place to fulfil a prescription will generally be one of the many medicinal marijuana dispensaries licensed within the state. These dispensaries are picky about who they sell to, so consumers need to be sure to bring their prescription along with a form of identification in order to make a purchase from these retailers.
All other types of CBD sold under regular laws are a bit easier to obtain. Consumers over the age of eighteen can walk into most gas stations, convenience stores, and even some smoke and head shops, and purchase a variety of CBD products.
Buying CBD Online in Utah
It is currently legal to purchase CBD in the state of Utah. There are not currently any laws on the books prohibiting the practice, and most online retailers will easily ship to this state. Readers should always check the background of their distributor, given the lack of oversight in the growing online CBD industry.

TimesofCBD is the most active daily CBD news publication featuring the latest cannabis industry stories and marijuana market trends. As the leader in CBD-centric content curation, we invite all readers to come for the headlines and stay for the insights. Quality is the top priority when presenting user guides, analyzing product reviews and reporting fact-checked news announcements. All information is for educational and informational purposes only. Disclaimer.
Got news? Email contact@timesofcbd.com