CBD in New Mexico: NM State Laws and Where to Buy Legally
CBD Oil Legality in New Mexico: Cannabidiol State Law Regulations in NM, USA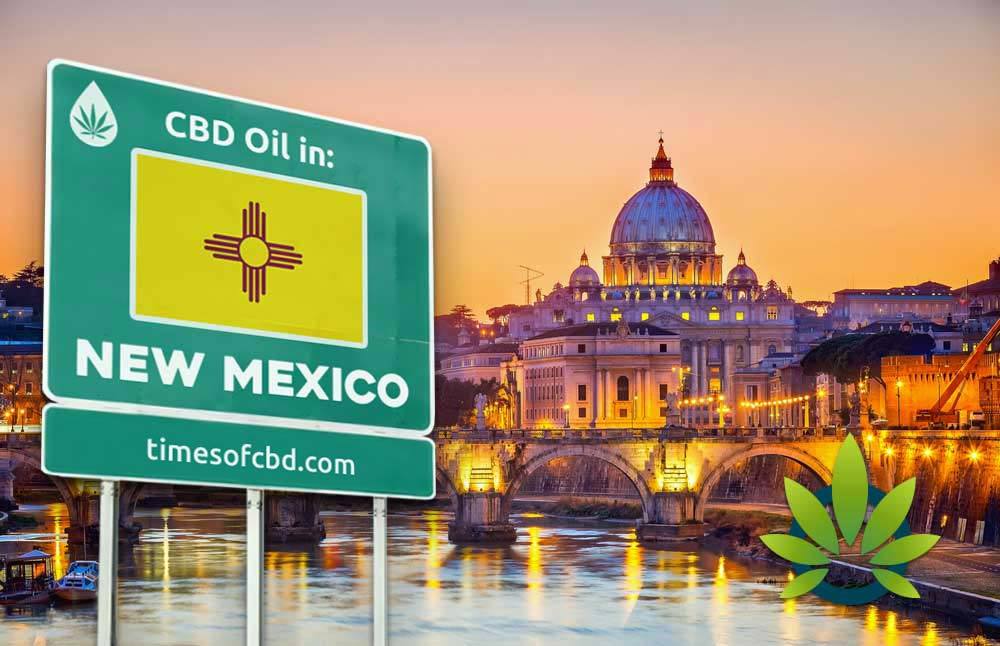 New Mexico is known for a great many things. From a vibrant history and long list of indigenous peoples, New Mexico is one of the foremost tourist destinations in the American Southwest. But New Mexico is also making a name for itself as one of the most progressive institutions in the entire section of the country known as the Southwest. New Mexican laws on marijuana are extensive and offer both a medicinal cannabis program and an industrial hemp pilot program.
Despite the seemingly clear framework for regulation within the state, users of CBD might still be somewhat unclear on how their CBD products fit into the general regulatory framework of New Mexico. Conflict between local, state, and federal laws makes it difficult for CBD users of all types to distinguish the extent to which their items might or might not be legal to possess or consume.
This guide has been created as a basic resource for consumers looking to purchase and use CBD in New Mexico. It is important to remember, however, that no one source except for state-specific legislation can be considered the final word when it comes to legal analysis and protections. Users and readers are solely responsible for ensuring that they do not violate the laws of their local, state, or federal government.
CBD Laws in New Mexico
Cannabis and marijuana legislation in New Mexico comes down to two laws currently on the books. The first law regarded medicinal cannabis and passed via Senate Bill 523 way back in 2007. According to this legislation, select users with debilitating medical conditions are now able to gain access to high-quality medical marijuana. In order to obtain the necessary documents, sufferers must have their physician sign a document outlining the necessity of marijuana for their treatment plan.
But in order to truly modernize their cannabis laws, New Mexico needed to respond to the quickly-increasing demand for CBD and hemp-derived products all over the country. The New Mexico legislature did this via the creation of an industrial hemp pilot program in 2017. This program was instituted by Senate Bill 6, making it one of the clear priorities of the 2017 legislature.
CBD Age Requirements in New Mexico
Age requirements for CBD in New Mexico depend mainly on one factor: THC content. According to the industrial hemp pilot program, CBD and other hemp products can only be manufactured and sold if the THC concentration for the product is insignificant, typically less than 0.6% by dry weight. This means that CBD sold under this law cannot produce a "high" and will not show up on most modern drug tests.
For CBD sold under the industrial hemp pilot program, most retailers require that customers be eighteen to make the purchase. This can vary slightly in some establishments. For example, some smoke and head shops require that patrons be twenty-one to even enter the shop, much less make a purchase. But for the most part, New Mexico age requirements ask that consumers of CBD be eighteen years of age.
But for those seeking CBD with a higher THC content, this can only be bought under the state's medical marijuana law. This means an important distinction when it comes to the age requirements associated with CBD purchases. Under state medical marijuana law, it is only legal for a doctor to prescribe medical marijuana or CBD to minors if their parent or guardian signs an official document saying that it is okay for their child to use medical marijuana. This means that in theory minors should be able to consume medicinal CBD with high THC content under the condition that it is for medicinal purposes.
Where to Find CBD in New Mexico
Medical CBD can be found only in licensed dispensaries, which can be found all over the state. These dispensaries offer nearly every kind of CBD and cannabis. However, they are often incredibly regulated, as owners of dispensaries can face serious criminal penalties if they choose to violate the law and sell to someone without a medical marijuana card.
For other kinds of CBD sold only under the industrial hemp pilot program, CBD can be found in many retailers all over the states. Head and smoke shops, food and wellness stores, convenience stores, and even some gas stations all carry different types of CBD for regular purchase and use.
Buying CBD Online in New Mexico
It is legal to buy CBD on the internet and have it shipped to New Mexico. The only stipulation to this law is that consumers cannot purchase CBD with a THC content that exceeds state limits unless they have access to a legal medical marijuana card. Consumers should carefully research local, state, and federal laws before making any substantive purchase online.

TimesofCBD is the most active daily CBD news publication featuring the latest cannabis industry stories and marijuana market trends. As the leader in CBD-centric content curation, we invite all readers to come for the headlines and stay for the insights. Quality is the top priority when presenting user guides, analyzing product reviews and reporting fact-checked news announcements. All information is for educational and informational purposes only. Disclaimer.
Got news? Email contact@timesofcbd.com