CBD in Arizona: AZ State Laws and Where to Buy Legally
Arizona CBD Laws: Legal Hemp Cannabidiol Oil Regulations in AZ, US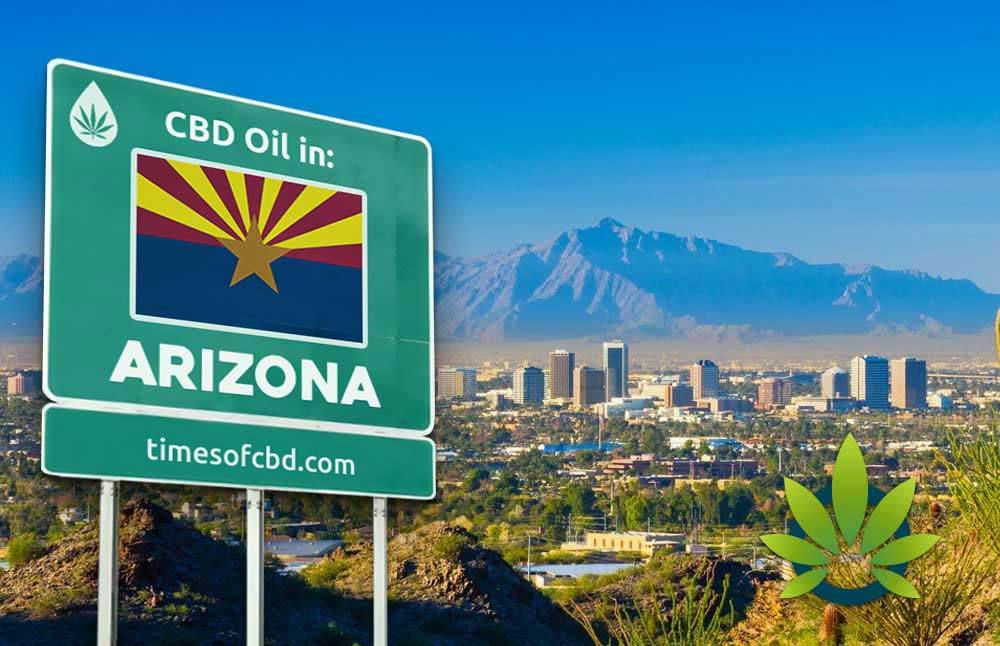 Arizona has an interesting history with CBD. A court case involving a family called the Weltons asked the judge to deliberate whether or not the family ought to be allowed to give their son select extracts of cannabis in order to prevent him from having dangerous seizures. Before the case hit the courts, Arizona had a relatively strict hold on the cannabis and the CBD industry.
But in her decision, a judge by the name of Katherine Cooper found that medical marijuana, as well as all other cannabis products, should be legal within the state of Arizona. In addition to the increasingly popular CBD oil, a variety of different products involving extracts from the cannabis plant were made legal due in-part to the efforts of the Welton family and the courts that heard their contentious case.
This is good news for fans of CBD; CBD has become more popular in recent years, and the industry projected to reach an all-time-high and eclipse the marijuana industry in overall value by the year 2022. So for residents of Arizona, the availability of CBD is a welcome glimpse into a future which might be shared by many parts of the country as the legislation regarding CBD becomes more and more relaxed.
Age Requirements For CBD In Arizona
Luckily for younger consumers with a vested interest in CBD products, there don't seem to be any significant regulations on the age that a consumer must be in order to purchase CBD products from a variety of different distilleries. Smoke shops sell tobacco in addition to CBD products and CBD oils, though. This means that they usually have an age requirement—either eighteen or twenty-one—for who can even enter their shop.
Even though jurisdictions might have requirements on who can purchase CBD from a smoke shop or from another establishment, there are very seldom any statutory laws against the possession of CBD oil itself. But once again, a legal grey area underscores this part of the growing hemp business in the United States. While CBD itself is not prohibited, it is still illegal to possess cannabis itself, a scheduled substance in the United States and in Arizona.
The type of CBD product doesn't often have any bearing on the legality of possession for any specific consumer. It is typically the case that CBD can be sold in any of its forms—smokables or edibles—to anyone who can buy the product in a given establishment. This means that the primary concern is, once again, the regulations on who can purchase from the shop where the CBD is bring sold.
Where To Find Arizona CBD
In Arizona, CBD can be purchased from a number of different types of places. For the most part, CBD is commonly sold in smoke shops, head shops, or legal medical dispensaries. It is important to realize, though, that only Arizona companies who are licensed by the state to sell CBD may distribute the product in Arizona.
The benefit to buying CBD in brick and mortar stores in Arizona is that, because of the strict regulation and certification process for distributors, purchasing CBD is relatively safe and the products are often highly potent and free of toxic substances. The same cannot always be said for sketchy online retailers, where many companies distribute products without any significant oversight.
Buying CBD Online In Arizona
Buying CBD on the internet is also an option for many consumers. Even so, it is strongly advised that anyone looking to purchase CBD online consult with a medical professional before doing so.
CBD purchases being made online pose a different set of concerns that any buyer needs to be aware of, however. Buying CBD online means making purchases from retailers who have not gone through the same kind of regulatory processes and certification applications required of traditional smoke shops or wellness shops selling the same CBD products.
When making any kind of CBD purchase online, consumers should conduct their own research before deciding on the company and product that they buy.
Future Legality Of Arizona CBD
As CBD becomes more accepted on the federal level, consumers in Arizona should expect more and more shops to open up and sell an even wider variety of CBD products to the growing community. Though Arizona has been far better to CBD users than some states, a higher threshold of acceptance will likely do wonders for the budding industry.

TimesofCBD is the most active daily CBD news publication featuring the latest cannabis industry stories and marijuana market trends. As the leader in CBD-centric content curation, we invite all readers to come for the headlines and stay for the insights. Quality is the top priority when presenting user guides, analyzing product reviews and reporting fact-checked news announcements. All information is for educational and informational purposes only. Disclaimer.
Got news? Email contact@timesofcbd.com