CBD in Alabama: AL State Laws and Where to Buy Legally
Alabama CBD Laws: Legal Hemp Cannabidiol Oil Regulations in AL, US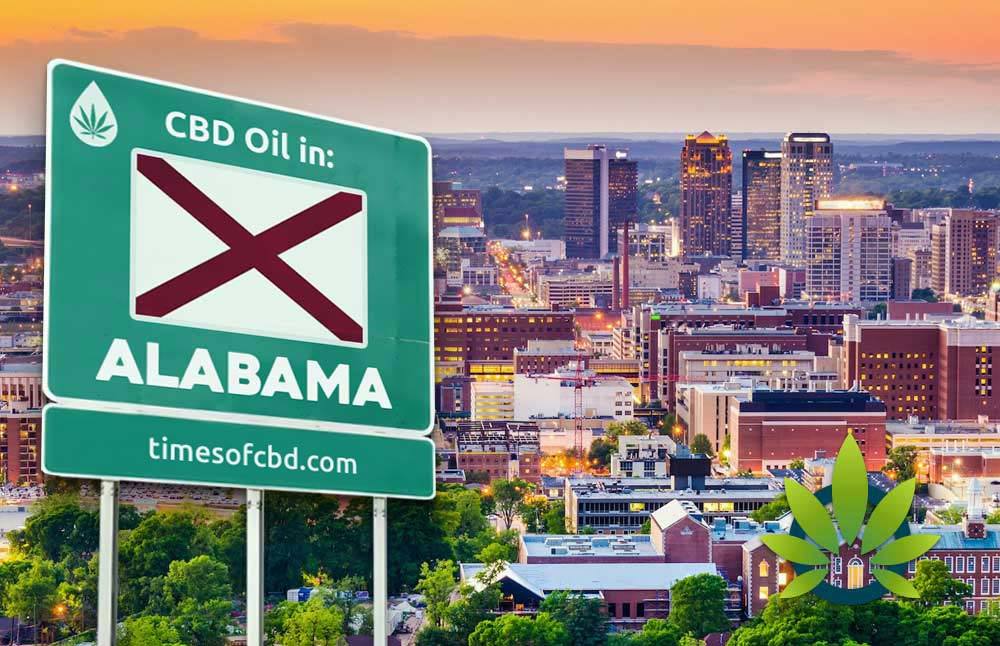 The evolving legal status of CBD and hemp-based products may make it difficult for those with health conditions—or even a vested recreational interest in CBD—to understand how CBD fits into the legal framework of their own state. While the upcoming "Farm Bill" will make the hemp industry fully legal in all fifty states, individual states will continue to have at least some say in who can get a hold of different types of CBD, which is derived from the industrial hemp plant.
Luckily for residents of Alabama, the laws are relatively straight-forward. From available research and legislation currently on the books, CBD is available to those who have been given a prescription for CBD from a physician and obtain their CBD through a reliable, legal, and licensed dispensary. Additionally, a variety of work-arounds involving purchasing CBD through the internet have made it a popular choice for sufferers in Alabama.
There should be no confusion as-to why people of many differing backgrounds are interested in CBD; its health benefits span the breadth of the entire body, with some scientific studies showing that it could be used to treat everything from anxiety to some heart conditions. But because of the pedantry and complicated nature of U.S. law, this guide should be used as a resource to clarify the complex nature of CBD law in Alabama.
Alabama actually has a strict process for the acquisition of CBD products for patients. As it stands, patients must first gain access to the "CBD study program" at the University of Alabama's Department of Neurology. After they get their prescription, hemp-derived CBD can be purchased from a variety of retailers.
Age Requirements For CBD In Alabama
Like most states, the age requirements for Alabama CBD vary based on jurisdictions, and oftentimes have to do more with the shops in which the CBD is sold than the laws created by the governments in charge. In short, any shop or dispensary that sells smokable CBD and CBD oil will often require that the patrons inside the building be a certain age—either eighteen or twenty-one.
Because the Alabama age requirement for tobacco usage is eighteen, many smoke shops within the state require that people buying from the shop be this age. Though many versions of CBD are sold in these shops, it is safe to say that CBD is only available in most cases to people of the age eighteen or older.
But just because CBD is only sold most often to this aged customer doesn't mean that CBD is entirely unavailable to consumers under the age of eighteen or twenty-one. In fact, the legally grey nature of CBD means that there are often not even laws against the possession of CBD or hemp-derived products within Alabama.
Where To Find Alabama CBD
CBD is available from a variety of vendors and stores in Alabama. The most important considerations in where Alabama CBD can be sold have to do with the ways that the CBD is processed, harvested, and marketed. Specifically, CBD which has too high of a THC content qualifies as being intoxicating and must be marketed as such. This means that many CBD with THC cannot be sold in Alabama, where marijuana is only legal for medicinal purposes.
The highest concentrations of stores selling CBD in brick and mortar establishments are usually in the bigger Alabama towns, including Birmingham, Mobile, Tuscaloosa, and Huntsville. But regardless of where an Alabama resident lives within the state, the availability of CBD and hemp-derived products is always growing.
Buying CBD Online In Alabama
It is not hard to buy CBD online in any part of the country. CBD itself is not currently considered a scheduled substance by the federal government, and Alabama does not seem to apply any laws on their books prohibiting the online purchase of the products. However, individuals are encouraged to search for laws in their own jurisdictions to make sure they are not legally vulnerable.
Another important consideration in the purchase of online CBD is that, although companies within Alabama are well-vetted for their products' viability and potency, such regulations are not equally applied to online retailers. Due research should be conducted before a consumer buys any online CBD products, including smokables, edibles, and other types alike.
Future Legality Of Alabama CBD
In the current status of Alabama law, the easiest way to gain access to CBD in Alabama is likely to purchase the products online from a verified and reputable source. But if a physician prescription is available, then this is always a viable way to ensure quality products that might even be covered by some insurance plans.
With the legalization of the hemp industry through the passage of the "Farm Bill" this year, hemp-derived CBD products are likely to become more widely available across the state. Make sure to read all of the latest cannabis news to get the latest legal and regulatory updates in the industry.

TimesofCBD is the most active daily CBD news publication featuring the latest cannabis industry stories and marijuana market trends. As the leader in CBD-centric content curation, we invite all readers to come for the headlines and stay for the insights. Quality is the top priority when presenting user guides, analyzing product reviews and reporting fact-checked news announcements. All information is for educational and informational purposes only. Disclaimer.
Got news? Email contact@timesofcbd.com