CBD in Connecticut: CT State Laws and Where to Buy Legally
CBD Oil Legality in Connecticut: Cannabidiol State Law Regulations in CT, USA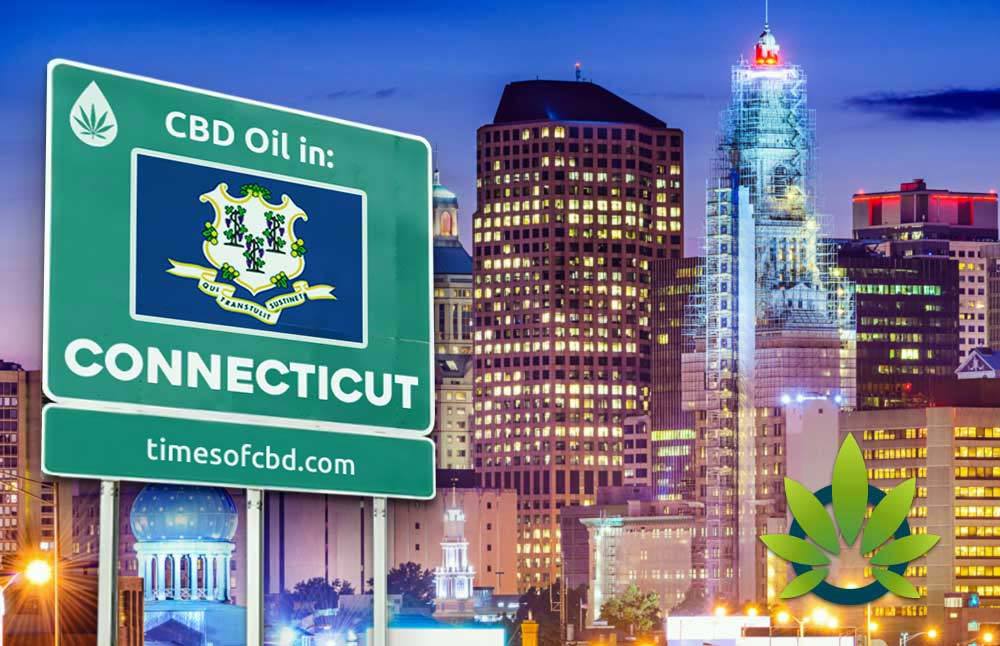 CBD's growth in popularity has been great for the creation of a much-needed increase in competition within the expanding market, but it has also created a number of questions within the minds of the millions of users of CBD—as well as millions more looking to try the elusive product. Among the biggest concerns of potential consumers is the legality of hemp and CBD products. This should not be a surprising concern, especially given the large public biases and myths against the world of marijuana and cannabis plants.
But regardless of the persistence of public misconceptions, it remains true that the cannabis plant can be used for many purposes, many of which are not intoxicating. Though CBD can certainly contain the psychoactive chemical THC, most CBD on the market today does not contain the intoxicating substance, will not show up on drug tests, and remains largely legal in most parts of the country. This distinction is almost invariably the key to unraveling the complicated nature state laws and the legality of many states.
Connecticut is no exception to this general rule. The state boasts a particularly progressive view on CBD and cannabis-infused products, though they have only legalized marijuana and marijuana products for medicinal purposes thus far. For CBD users, CBD oils and other products are legal so-far as they are derived from hemp, while the CBD products with cannabis and THC infused are reserved only for those constituents who can access a medical marijuana card through their physician.
Age Requirements For CBD In Connecticut
Age requirements for purchasing CBD in Connecticut typically relies only on the restrictions placed on who can enter the store in which the product is to be purchased. In short, smoke shops or medical marijuana shops will usually only sell to customers over the age of eighteen who already have a licensed physician's O.K. to use medical marijuana for their condition. Sometimes, these age restrictions can even be twenty-one in some parts of the state.
But CBD is not exclusively sold within smoke shops and medical dispensaries. Some cities within Connecticut have food or wellness shops—sometimes even gas stations—that sell CBD oils, creams, and edible snacks. When this is the case, the age might vary based on the establishment and local laws in that part of the state. But as a general rule of thumb, non-THC CBD can be sold to people over eighteen years old.
Where To Find Connecticut CBD
CBD can be found all over the state of Connecticut. Generally, stores that stock hemp-derived and non-intoxicating CBD include some gas stations, smoke shops, head shops, and wellness stores. Additionally, it is always possible to contact a local store or retailer to figure out whether or not they have the products that the consumer needs.
Medical-grade CBD, often imbued with cannabis and THC, can only really be found in shops that are licensed to carry marijuana products. These shops are much more strictly regulated than shops stocking regular, non-THC CBD. This means that they are sometimes harder to find, but are located in Waterbury, Stamford, New Haven, Bridgeport, and Waterbury. Remember, though, that these dispensaries offer high quality product but require medical marijuana cards to make a purchase.
The advantages to buying from a dispensary are particularly clear; dispensaries all over the state and a series of pot-friendly resources to choose from make it easy for CBD users to get all that they need to take advantage of the healing substance.
Buying CBD Online In Connecticut
Buying CBD online from Connecticut has never been very difficult. The state has no laws on the books prohibiting its citizens from ordering CBD from the internet to their own home, and there are not any site online that refuse to ship to Connecticut. This is good news for constituents who want to choose from a wider range of products and availability. The internet has done a lot for the CBD and hemp community, and educational resources absolutely make it easier to find out what one needs to buy and from where they need to buy it.
But buyer beware: the CBD market online is both respected and feared for its lack of oversight and substantive regulation. Consumers need to be wary of scam sites that have sprung up in the past few years. Independent research is an absolute must for Connecticut CBD users making their purchases from the internet.
Future Legality Of Connecticut CBD
Connecticut has had a good history of keeping up with demand for CBD with fair laws and regulations. This is not expected to change, especially as the federal government continues to change public perception in favor of CBD and other hemp-derived products. The distinction between hemp-derived and THC cannabis-derived CBD will still be important, especially as the state moves further along the path of decriminalization.

TimesofCBD is the most active daily CBD news publication featuring the latest cannabis industry stories and marijuana market trends. As the leader in CBD-centric content curation, we invite all readers to come for the headlines and stay for the insights. Quality is the top priority when presenting user guides, analyzing product reviews and reporting fact-checked news announcements. All information is for educational and informational purposes only. Disclaimer.
Got news? Email contact@timesofcbd.com