CBD vs Melatonin: User Guide for Natural Herbal Nighttime Aids
CBD Oil Vs Melatonin Natural Sleep Aids: Do Cannabinoids (Cannabidiol) Promote Better Sleep?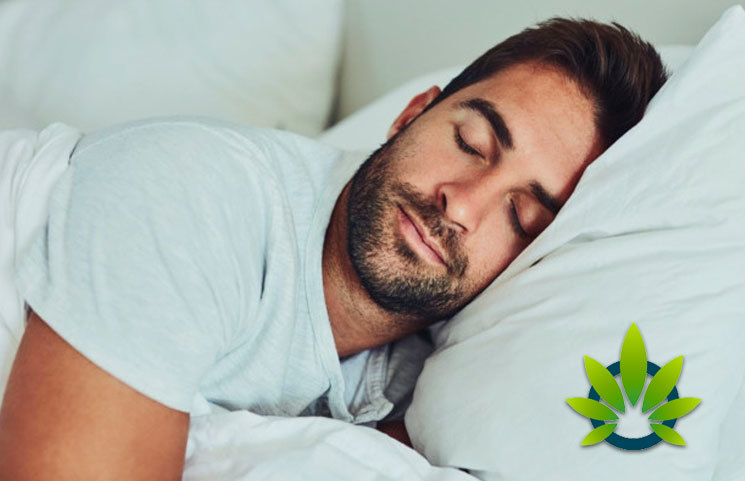 If there is one thing that the majority of Americans can agree on, it is that we need more sleep. The body and brain require a certain amount of sleep every single night to repair the damage caused by various activities and stress during the day. It is not uncommon to choose something to help these people sleep better, though the abuse of prescription medication for the task isn't always the best option. A natural remedy works well too, like cannabidiol (CBD) or melatonin. However, which one does the job the most effectively? As discussed below, more research is needed.
The lack of sleep can be linked to many issues, from the medications someone takes to the bed that they sleep in. However, if the cause is not external, one of the biggest sources can be stress. Stress takes a toll on the body, keeping someone up for hours on end with the same worries and anxieties about their life and their issues. Without getting an adequate amount of sleep, these same people are at risk for obesity, cardiovascular disease, diabetes, and more. If choosing a sleep aid for this concern, the remedy selected is of the utmost importance.
Hemp-derived CBD and Melatonin
Hemp-derived CBD is derived from hemp and has under 0.3% THC (by dry weight). Usually, hemp-derived CBD is not considered a sedative, but it may be able to ease the stress and anxiety in the body so that the user can feel relaxed enough to let go and drift off. One study notes that CBD may help with sleep as well by reducing the number of "nightly sleep disturbances."  A report by Harvard Health indicates, "CBD is commonly used to address anxiety, and for patients who suffer through the misery of insomnia, studies suggest that CBD may help with both falling asleep and staying asleep." However, individuals should keep in mind that there is no conclusive evidence. Further, most accounts on the benefits of CBD are derived from anecdotal accounts.
Melatonin is not a chemical compound, but a hormone that occurs in the body when an individual gets tired. It is necessary to the body for regulating the sleep-wake cycle, and it impacts the immune and the reproductive systems. This hormone is triggered for release with darkness, and can be increased with various foods like walnuts, tomatoes, olives, strawberries, milk, and more. According to a report by the Sleep Foundation, for "some people, melatonin seems to help improve sleep. However, when scientists conduct tests to compare melatonin as a "sleeping pill" to a placebo (sugar pill) most studies show no benefit of melatonin. Evidence that melatonin can reset the body clock is more well established, although it is not clear whether exposure to light may be more effective. "
Essentially, when it comes to both CBD and melatonin, more research is needed.

TimesofCBD is the most active daily CBD news publication featuring the latest cannabis industry stories and marijuana market trends. As the leader in CBD-centric content curation, we invite all readers to come for the headlines and stay for the insights. Quality is the top priority when presenting user guides, analyzing product reviews and reporting fact-checked news announcements. All information is for educational and informational purposes only. Disclaimer.
Got news? Email contact@timesofcbd.com