CBD Suppositories: Safe and Effective Method of CBD Consumption?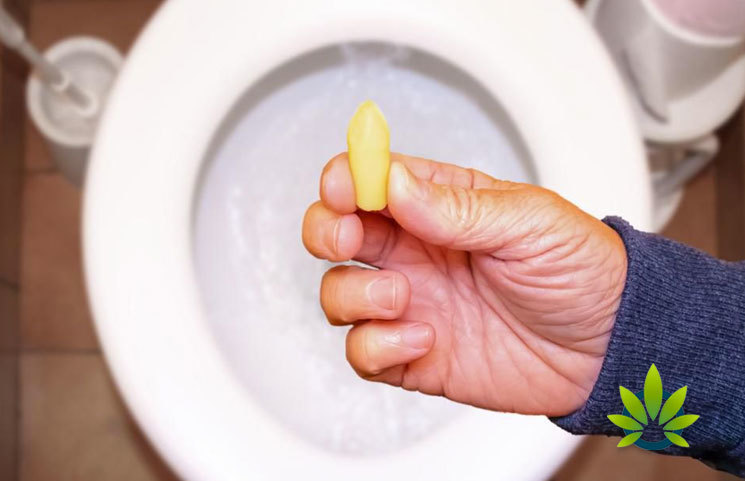 Consumers can typically purchase up to a 100 mg dose of CBD in these suppositories.
As the CBD industry has expanded, companies have come up with a multitude of methods of consuming these remedies. The most basic and most familiar formula is CBD oil, but that oil can now be found as capsules, tinctures, topical formulas, and even edible formulas. While not wildly popular, suppositories are now available to dose consumers with CBD rectally and vaginally.
Naturally, this last option isn't exactly the top of the list for many people, considering the alternatives, but should it be? Is this method of delivery a more effective way to get the desired results from CBD use?
Theoretically, using suppositories could help whatever substance that is taken to hit the bloodstream at a much faster rate than other options, while it creates a strong affect than going through the digestive system. When a consumer ingests a product with CBD, the formula is broken down by stomach acid, which ultimately reduces the dose that is absorbed through the bloodstream.
These types of remedies have already been developed for use by cannabis patients, along with sufferers of other conditions. Though there is no psychoactive high associated with the suppository, multiple reports state that this delivery method can be used for soothing immense path.
The use of a suppository for marijuana dosing metabolizes much differently than when the user takes a suppository for medications like morphine. It is theoretically possible that a substantial amount of THC could be consumed without any intoxicating feelings. Clearly, there are benefits to having the medicinal impact of cannabis at such a high level, but without being anchored to a couch from intoxication. For pain that comes from menstrual cramps and back pain, this option can feel like deliverance.
CBD is still being researched, which is why there isn't a substantial amount of evidence from CBD-based suppositories exclusively. However, separately, these two topics have been well-researched, even if researchers still need to learn more about CBD to make conclusive claims over its effects. Suppositories have been on the market for decades, and many supporters believe that this method can help with an increased absorption rate. When consuming CBD orally, the absorption rate is usually under 20%, while vaping offers about 30% to 55% absorption, depending on the study referenced.
There is very limited scientific research regarding CBD suppositories. A study from 1985, published in the Journal of Pharmaceutical Sciences, stated that there was no THC found in blood plasma when the compound was administered rectally, using rhesus monkeys. Dr. Mahmoud ElSohly stated that this study is proof that THC isn't actually absorbed in the bloodstream with this method, though one study is hardly enough to consider the research to have conclusive evidence.
In 1991, Dr. ElSohly held a study that was published in the Journal of Pharmaceutical Science, revealing unusual results. In the research, the scientists discovered THC-HS, a chemically-modified version of THC, which is bioavailable in the rectum. Another study involving ElSohly popped up last year, stating that the concentration of THC found in blood plasma with a THC-HS suppository was up to 80% bioavailable. Now, the market features options that allow consumers to purchase doses of between 25mg and 100 mg at an affordable price.
There's clearly anecdotal evidence that suppositories can give an extremely high dose of THC or CBD, so the new question is – do consumers want to get a higher dose by using a rectal method of absorption?

TimesofCBD is the most active daily CBD news publication featuring the latest cannabis industry stories and marijuana market trends. As the leader in CBD-centric content curation, we invite all readers to come for the headlines and stay for the insights. Quality is the top priority when presenting user guides, analyzing product reviews and reporting fact-checked news announcements. All information is for educational and informational purposes only. Disclaimer.
Got news? Email contact@timesofcbd.com