CBD in Montana: MT State Laws and Where to Buy Legally
CBD Oil Legality in Montana: Cannabidiol State Law Regulations in MT, USA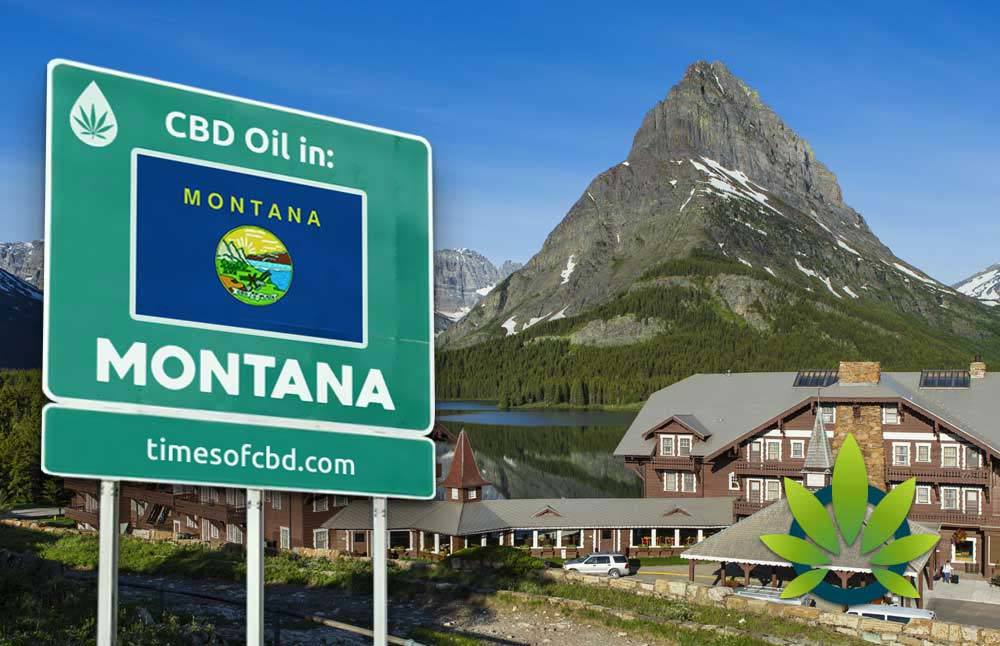 Montana has a relatively complex structure of regulation for the growing of CBD and cannabis industries within its borders. While some states choose to have a single piece of legislation in-place to determine their stance on medical marijuana and adult-use cannabis, Montana has put forward three separate pieces of legislation over the course of twelve years on medical cannabis and revised their statutory code in 2016 in order to institute an industrial hemp pilot program.
Despite the lengthy debates and subsequent legislation surrounding the hemp and cannabis industries, many consumers in Montana are still unclear on how their favorite CBD products might fit into the evolving legal landscape of the Midwestern state. Their concerns are valid; laws vary from state to state, and penalties for violating laws involving cannabis or hemp could be very severe.
Luckily, Montana legislators seem to have made their stance on the different types of marijuana and hemp-based products relatively clear. This guide has been created as a resource for readers looking to better understand the complex legal status of CBD and other marijuana-derivatives in the state of Montana. But as always, readers are solely responsible for ensuring that they operate within the legal boundaries of their jurisdiction, state, and the federal government of the United States.
CBD Laws In Montana
Three separate laws epitomize the evolving nature of Montana's view on medical marijuana. The first law hit the books in 2004. Called Initiative 148, this law allowed patients with "debilitating conditions" to obtain high-grade medical marijuana from the state. The restrictions on this medical marijuana were rather extreme, but this did make Montana one of the first states to legalize some form of medical marijuana usage for patients in need.
But this law met an interesting end at the hands of the same legislature which originally put it into place. In 2011, Senate Bill 423 nullified and restricted much of the previous law. While it might not have killed the industry entirely, SB 423 instituted a three-patient limit for medical marijuana providers, effectively crippling the new sector. This decision created some significant controversy, and continues to be a point of contention for consumers within the state.
Luckily, Initiative 182 in 2016 reinstated the existing medical marijuana program, extending it this time by removing the troublesome three-patient limit for providers and cementing medical marijuana access to patients all over the state.
Additionally, the state legalized the industrial hemp industry's pilot program in 2016.
Age Requirements For CBD In Montana
For medical marijuana, doctors are often reluctant to prescribe to minors. However, debilitating conditions often transcend age. It is best that minors consult with their personal physician or specialist to see if medical marijuana might be a possibility.
As for industrial hemp-derived CBD oils and other products, the typical age requirement is generally eighteen. Most gas stations, convenience stores, and smoke shops require that their customers be eighteen to purchase the hemp derivatives, though this might eventually start to change once more research expands on the exact realities behind CBD and its effects.
Where To Find Montana CBD
Montana CBD is generally available in two separate types of establishments. For high-THC medical grade CBD, the only place to find the substance will be licensed dispensaries. Because the 2016 revision to existing medical marijuana law in Montana lifted patient restriction, these establishments are plenty and extend across many of the populated areas of the state. But consumers can only purchase from these dispensaries if they have a debilitating medical condition as proven by a licensed physician.
But for low-THC non-medicinal CBD, a wide variety of shops stock the product regularly. Smoke, head, and vape shops, food and wellness stores, as well as convenience stores and gas stations are all likely candidates to host CBD oils and products. For the best results, readers should inquire further with their closest shops to find out what they might have in stock.
Types Of CBD In Montana
Montana mostly holds two types of legal CBD. For those users with a medical marijuana card, nearly any type of CBD is available, and many kinds will have a high THC content capable of producing a significant high.
Those without medical marijuana cards are limited only to low-THC CBD. This CBD will still have the beneficial effects that many users seek, but cannot produce a high and typically will not show up on a standard drug test.
Buying CBD Online In Montana
As of now, it is legal to buy CBD online in Montana as long as the CBD has a THC content below around 0.6% by weight. If the amount of THC is higher than this, then it could be a violation of state or local laws to possess the substance.
Future Of CBD In Montana
Montana has a checkered past with medical and adult-use CBD products. Moving forward, there really is no way to predict how the legislature might approach the quickly-growing hemp-derived product market in Montana.

TimesofCBD is the most active daily CBD news publication featuring the latest cannabis industry stories and marijuana market trends. As the leader in CBD-centric content curation, we invite all readers to come for the headlines and stay for the insights. Quality is the top priority when presenting user guides, analyzing product reviews and reporting fact-checked news announcements. All information is for educational and informational purposes only. Disclaimer.
Got news? Email contact@timesofcbd.com