CBD Oil Research-Backed Medical Health Benefits for Seizures, Pain and Anxiety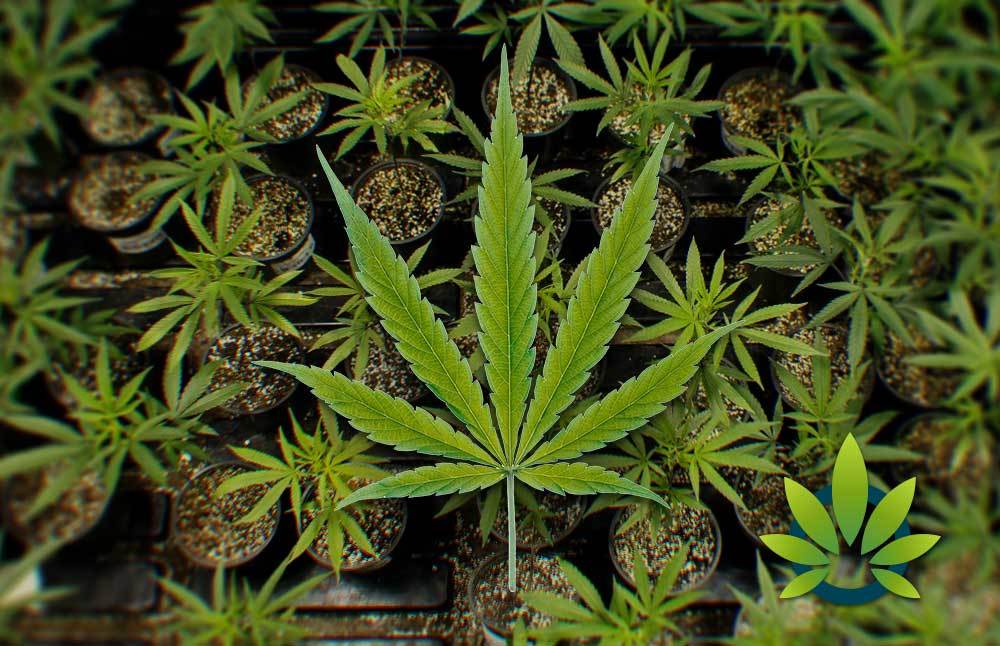 According to a report published in Harvard Medical School's Harvard Health Blog, CBD, which is an abbreviation for cannabidiol, is derived from marijuana, and it is an active ingredient in the cannabis plant. Per the report, the World Health Organization has determined that CBD does not create a high and does not demonstrate potential for abuse or addiction. Furthermore, the Federal Government tends not to enforce restrictions against CBD and has relaxed regulations, allowing scientists to conduct research with CBD. People can obtain CBD online, often without a license for medical marijuana, according to the author of the report in Harvard Health Blog. 
CBD Oil: Legality and Research-Backed Medical Benefits
CBD oil has received attention for its potential medical benefits, but it remains controversial, with its legal status being somewhat equivocal. Despite the fact the Federal Government has relaxed regulations, CBD oil is technically not legal, per Federal law. In a 2017 report concerned with the legality of CBD, a researcher writing for the journal Epilepsy & Behavior, indicated that the Code of Federal Regulations identifies CBD as a Schedule 1 controlled substance, based on the fact that it is derived from marijuana.
While Federal law labels CBD as a Schedule 1 controlled substance, some states have legalized marijuana and its constituents, according to the author of a report in a 2018 edition of Medical Cannabis and Cannabinoids. Furthermore, the author indicated law enforcement tends not to be strict about enforcing laws related to CBD, and it is often marketed and sold as a food supplement. At the state level, some states have legalized medicinal marijuana, and therefore, CBD and others have laws specifically pertaining to CBD. The National Cannabis Industry Association provides a website with up-to-date information about the legal status of CBD in each of the 50 United States.
With CBD being available for sale as a food supplement and recognized as legal in some states, people have taken an interest in its medicinal benefits, and researchers have conducted studies to determine its usefulness for treating a variety of conditions, ranging from seizures to pain. Here, learn about the research with CBD and its effectiveness and safety for treating numerous health issues.
CBD for Seizures
CBD is perhaps best known for its role in treating seizure disorders, and numerous studies have been conducted to determine its usefulness for this specific purpose. In a 2018 study in the Annals of Clinical and Translational Neurology, scientists assessed the effectiveness of CBD for treating Dravet syndrome, a severe form of epilepsy. Study results showed that a preparation containing 100 mg/ML of CBD reduced the number of seizures that patients experienced and improved quality of life, with mild side effects including diarrhea, lack of appetite, and sleepiness.
A second study, published in 2017 in the New England Journal of Medicine, compared the effects of CBD to those of a placebo among children and adults diagnosed with Dravet syndrome. Study results showed that when CBD was taken in addition to usual treatment, the patients experienced a decrease in convulsive seizures, from 12.4 per month at baseline to 5.9 per month after 14 weeks of CBD treatment. Additionally, total seizures of any type dropped in the group taking CBD. Common side effects were diarrhea, vomiting, fatigue, sleepiness, and abnormal findings on tests of liver function.  The body of research analyzing the effects of CBD on patients with seizures is promising, as numerous studies have demonstrated a reduction in seizures with CBD.
Additional work has confirmed the results of the previous two studies. In 2016, a study in The Lancet Neurology found that when patients with severe epilepsy that did not respond to other treatments took CBD for 12 weeks, they experienced a reduction in seizures, from a median occurrence of 30 per month at baseline to 16 per month after CBD treatment. Side effects, which caused only 3 percent of patients to cease treatment, included low appetite, diarrhea, fatigue, and convulsions.
Pain Treated with CBD
Beyond its ability to treat seizure disorders, CBD has attracted attention for its potential to alleviate pain, with scientists conducting studies to verify its benefits for pain reduction. In a 2010 study in the Journal of Pain and Symptom Management, patients experiencing cancer-related pain that was not sufficiently ameliorated with opiate medication received either CBD extract, THC extract, or a placebo for two weeks. Study results indicated that the CBD extract was significantly more effective for reducing average pain levels when compared to both the placebo and the THC extract. In comparison to those in the placebo group, double the percentage of patients receiving the CBD extract experienced greater than a 30 percent reduction in pain. Side effects were mild to moderate and involved complaints such as nausea and vomiting.
A 2013 study in the Journal of Pain and Symptom Management confirmed the results of this first study. The aim of this second study was to assess the long-term safety of a CBD spray among patients diagnosed with advanced stage cancer. Pain severity among patients using CBD spray reduced throughout the course of the study, and insomnia and fatigue were also relieved. There were no safety issues detected with long-term use in this study.
Pain related to cancer is not the only form that CBD can relieve. A study in a 2006 edition of Rheumatology found that compared to a placebo, patients with rheumatoid arthritis who received CBD experienced significant reductions in pain both at rest and when moving, and their sleep quality was improved. Side effects were mild to moderate among the patients involved in the study.
CBD and Anxiety
In addition to treating pain and seizures, CBD can be useful for individuals who suffer from anxiety, especially in social situations. A 1993 study in the Journal of Psychopharmacology evaluated the anxiety-reducing effects of CBD on individuals completing a public speaking task; the study compared CBD to a placebo and to anxiety medications. Study results showed that CBD reduced anxiety following the speaking task.
A second study, published in a 2011 edition of Neuropsychopharmacology, found that subjects with social anxiety experienced anxiety, cognitive deficits, and discomfort when completing a public speaking task after taking a placebo, but when they took CBD prior to public speaking, they experienced decreased anxiety, cognitive impairment, and discomfort. It appears that CBD can calm the nerves and prevent anxiety during stressful social situations.
Other Benefits of CBD
CBD is perhaps best-known for its beneficial effects against anxiety, pain, and seizures, but there are other potential benefits of this substance. One such benefit is for the treatment of addictions. In a 2013 study in the journal Addictive Behaviors, cigarette smokers received either a placebo or CBD and were advised to use it when they were tempted to smoke. During the first week of treatment, those in the CBD group demonstrated a 40 percent decrease in the number of cigarettes they consumed, and this effect was partially maintained at a later follow-up point.
CBD has also received attention for its potential to improve functioning for individuals with Alzheimer's disease. In a study of individuals with this condition, researchers writing for a 2016 publication of the Journal of Alzheimer's Disease assessed the effects of cannabis oil on 10 patients. After four weeks, the cannabis oil was found to be safe, and the patients experienced reductions in delusions, agitated and aggressive behaviors, irritability, and apathy. CBD could perhaps improve mental health and behavioral functioning in patients with Alzheimer's disease.
With CBD demonstrating positive effects for a variety of conditions, ranging from Alzheimer's to severe seizure disorders, it appears there is a place for this substance in the field of medicine and pharmacology. While there are some mild to moderate side effects associated with CBD, they tend to be similar to those seen with other medications.
Furthermore, while the Federal government still views CBD as illegal, except for the treatment of epilepsy, per the Food and Drug Administration, states have devised their own laws pertaining to CBD, and the Federal government is unlikely to prosecute individual users of CBD.
Patients who have questions about the safety or usefulness of CBD should consult with a physician or medical professional who specializes in medical marijuana, and those who are concerned about the legality of CBD should consult a legal professional or their state's medical marijuana laws. The information in this article, while derived from scientific research and government sources, should not take the place of expert advice from a physician or attorney.
TimesofCBD always fact checks sources and aims for the best accuracy in the reporting curated cannabis content consisting of the latest CBD news, user guides and product health research. Quality is the priority, but we are not eligible to be liable as everything here is for educational, informational purposes only. Always seek real additional medical advice and consultation with a professional healthcare practitioner before considering any CBD. No statements found on this website have underwent Food and Drug Administration evaluation. The efficacy of any products or claims made have never been approved by the FDA either. No products shall ever be intended to diagnose, treat or cure any disease or prevent any ailment.