CBD in Oregon: OR State Laws and Where to Buy Legally
CBD Oil Legality in Oregon: Cannabidiol State Law Regulations in OR, USA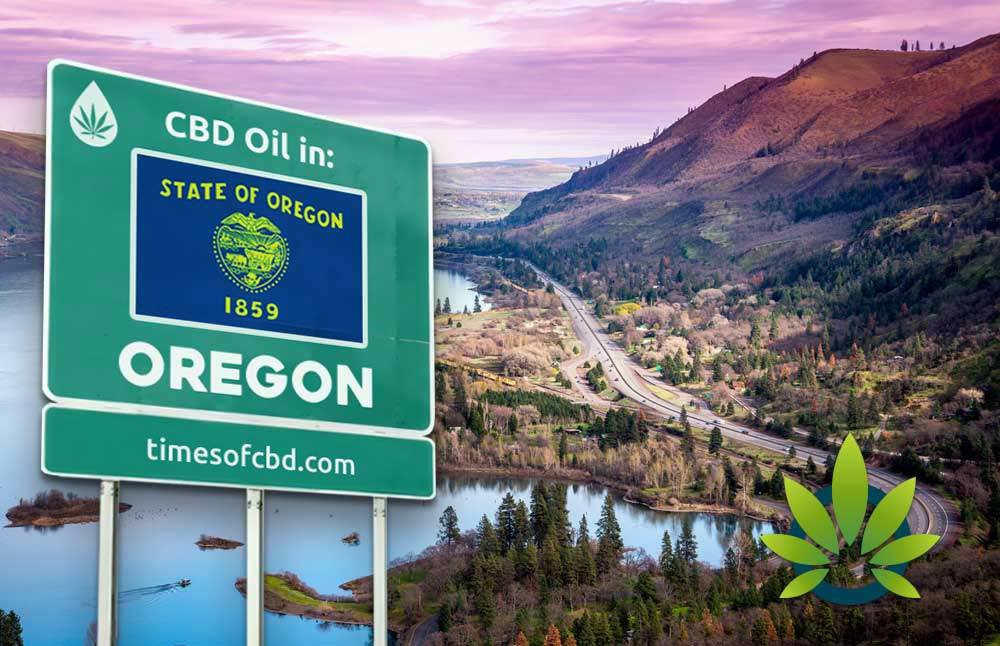 Oregon has made national headlines in the United States on several occasions for its progressive policies on marijuana and cannabis law. The state was one of the first to legalize both medicinal and adult use for marijuana. But Oregon has not stopped there in their continual march towards progress; the state also instituted an industrial hemp pilot program, effectively legalizing the booming hemp and hemp-derived product industry in the state. Although this last piece of legislation is likely most essential to the ongoing concerns of CBD users within the state, all three sets of laws work to establish the extensive legal framework surrounding the hemp and CBD industry.
Although Oregon remains one of the most progressive states when it comes to marijuana and hemp law, a number of resounding legal questions continue to be expressed by many within the growing community if responsible hemp CBD users and producers all over the state. This guide has been created as a basic resource for users of CBD looking to legally purchase and consume the substance within the state of Oregon.
As always, this guide should not be considered legal advice, and readers themselves are uniquely responsible for ensuring that they follow the laws of their local, state, and the federal government.
CBD Laws in Oregon
Three sets of laws mostly characterize Oregon's stance on marijuana and CBD within their state. The first of these laws was the Oregon Medical Marijuana Act, passed in 1998. This law made it legal for consumers to select medical conditions to gain access to high-quality medicinal cannabis. The caveat to this rule is that the medical cannabis can only be obtained by those with medical marijuana cards, and the cannabis can only be purchased through licensed dispensaries in the state.
The law was updated and expanded in 2007 through Senate Bill 161. This revision allowed a wider variety of patients in the Oregon medical system to gain access to high-quality medicinal cannabis. Once again, though, this law is particularly restrictive about who can purchase the marijuana.
Measure 91 in 2014 instituted an adult use cannabis law, which made it legal for anyone over the age of twenty-one to purchase, possess, and consume cannabis. The adult use cannabis in Oregon is available through licensed dispensaries, although these dispensaries do not require the same kind of medical justification for the sale that medical dispensaries do.
Additionally, additions to statutory code in the state from 571.300 to 571.315 instituted an industrial hemp pilot program, which made it legal for consumers over the age of eighteen to gain access to low-THC CBD derived from the industrial hemp plant.
Age Requirements for CBD in Oregon
The age restrictions placed on CBD users in Oregon depend heavily on the type of CBD, as well as the vendor offering the substance. For users purchasing CBD under the industrial hemp pilot program law, the only restriction is generally that users be over the age of eighteen in order to purchase the products. This can vary slightly, as smoke and head shops selling CBD might require that users be over the age of twenty-one to even enter the shop to make the purchase.
For medical users, it is typically possible for minors under the age of eighteen to gain access to medical CBD, but state law dictates that physicians first gain the written consent of the parent or guardian of the patient before recommending high-THC CBD or marijuana as an aspect of treatment.
Adult use cannabis is even more straight-forward when it comes to age requirements. Users must be over the age of twenty-one in the state of Oregon to purchase, possess, and consume high-THC CBD or adult use cannabis.
Types of CBD in Oregon
Oregon retailers typically offer two main types of CBD. The most commonly sold and readily available form of CBD is CBD oil with minimal THC content. This CBD can be sold at nearly any retailer and isn't limited by any medical condition, doctor's approval, or other factors. This CBD cannot generate a "high," and it will not show up on most modern drug tests.
But more THC content can be helpful to individuals looking for some of the specific benefits of CBD. For these users, there are two main places to obtain high-THC CBD. For those who have access to a medical marijuana card, high-THC CBD can be purchased from any medicinal cannabis licensed dispensary. But those without access to such cards can purchase high-THC CBD are able to buy their CBD from licensed adult use (recreational) dispensaries anywhere in the state of Oregon. These facilities require consumers to be twenty-one, though.
Buying CBD Online in Oregon
It is legal to buy CBD online and have it shipped to a home or residency in Oregon. A lack of substantive laws and public interest in CBD make it a popular method of obtaining the substance legally in the state.

TimesofCBD is the most active daily CBD news publication featuring the latest cannabis industry stories and marijuana market trends. As the leader in CBD-centric content curation, we invite all readers to come for the headlines and stay for the insights. Quality is the top priority when presenting user guides, analyzing product reviews and reporting fact-checked news announcements. All information is for educational and informational purposes only. Disclaimer.
Got news? Email contact@timesofcbd.com