CBD for Autism: Does Cannabidiol Benefit Autism?
CBD For Autism: Can CBD Benefit ASD?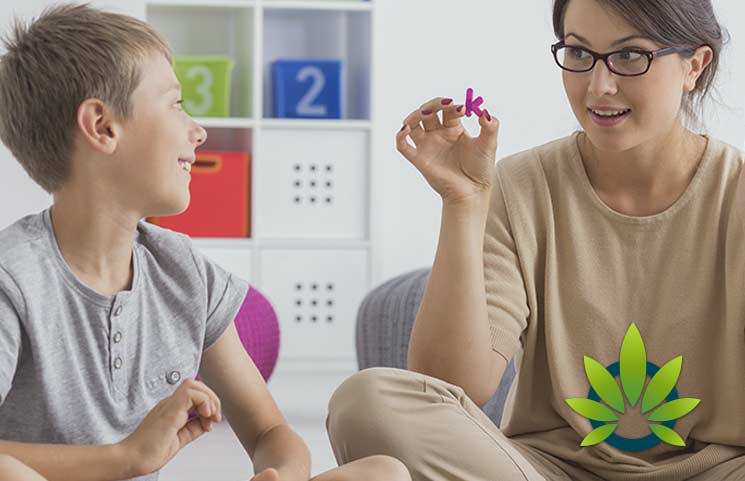 The question that arises is whether  hemp-derived CBD is effective at helping those with autism.
The answer to this question is, at this point, there is not enough evidence showing that hemp-derived CBD is effective at helping those with autism given the absence of clinical research trials.
What is Hemp-Derived CBD?
Hemp-derived CBD has under 0.3% THC. CBD contains cannabidiol, which interacts with neurons and receptor cells in the brain, which are called cannabinoid receptors. The cannabinoid receptors are not only found in the brain, but are throughout the body. From receptors in the brain, the hemp-derived CBD also reaches the receptors in the body. The hemp-derived CBD interacts with the receptors and (based largely on anecdotal evidence – i.e. peoples' personal reports) mitigate issues such as pain, stress, agitation, anxiety, and the like. Further, not everyone may experience such qualities.
The Connection Between Hemp-Derived CBD And Autism
There are no clinical research studies on the impact of hemp-derived.  The absence of clinical  research studies makes it impossible to identify whether hemp-derived CBD has an impact on autism.
It appears that there many be research studies planned, though. One such study will be conducted by CMCR, according to a report UC San Diego News Center. The report explains that,  the study will investigate "whether CBD safely and effectively provides therapeutic benefit for one of the most common yet complex disorders of the brain: autism spectrum disorder or ASD."
Also according to the report, "Investigating the effects of cannabidiol on autism has been a long-term goal for CMCR. We are excited to begin this clinical trial and unlock additional, evidence-based knowledge of how cannabis and cannabinoids can be used as medicines, not only for autism, but in the future for other neurodevelopmental and neuropsychiatric disorders."
Therefore, at this point, there are not enough clinical research studies to determine the effectiveness of hemp-derived CBD on autism.  In addition to the absence of research studies, there is not any information on the long-term effects of hemp-derived CBD use.
Hemp-Derived CBD and Autism Summary
Overall,  there are not enough studies out there for a conclusive answer as to autism and hemp-derived CBD . The long-term effects are also not known.  Is also important to note that hemp-derived CBD products (under 0.3 percent THC) although legal at the federal level, are illegal in some states. Those who are considering CBD should consult with their physician first and also verify that they are in compliance with the laws of their state.
This article is for general informational purposes only and should not be construed as legal or medical advice.

TimesofCBD is the most active daily CBD news publication featuring the latest cannabis industry stories and marijuana market trends. As the leader in CBD-centric content curation, we invite all readers to come for the headlines and stay for the insights. Quality is the top priority when presenting user guides, analyzing product reviews and reporting fact-checked news announcements. All information is for educational and informational purposes only. Disclaimer.
Got news? Email contact@timesofcbd.com