Keys to Choosing a Safe, Trustworthy and Reputable CBD Company Brand
Choosing the right CBD oil is often a matter of substantial research, but the first aspect that consumers may want to focus on is the company. When consumers understand what CBD is, what to seek out in their qualities, and the best ways to pick out the treatment for them, it is easier to find a brand that does so. There are many websites where consumers can find an entire list of CBD brands that they have deemed "safe and reputable," but how does the everyday user discover the right brand?
Luckily, there are a few key elements that consumers can look out for that will signify that they are spending their money somewhere capable of bringing in high-quality CBD, starting with third-party lab testing. To do so, companies have to send products and sometimes raw materials to an independent lab, which examines the potency and other factors. Companies without this kind of testing does not give much faith that their practices and potency are what they say they are.
Next, check for website and contact information. The brand needs to have a working source of information provided online, because consumers need a way to dive deeper into the brand that they choose. From here, use the contact information to get in touch with customer service. If they respond quickly and cordially, that is a great sign. However, a company that takes forever to reach out in a response is probably going to take the same level of care in making their remedies.
Consider the reputation of the company, along with how the public responds to them. Though this may seem obviously, the user reviews can say a lot about the brand. Too many reviews tend to be published by people that have some sort of investment in the products, so there may be a bit of research.
The source of the hemp makes a difference, depending on whether it is local or made internationally. Internationally, most CBD extracts do not contain the whole plant, which leads to a low-quality product that is rich in heavy metals. However, locally, users can get full-spectrum CBD that actually has the concentration it claims. Also, seek out transparency in their hemp sources,
Overall, there are clearly many concerns to consider when choosing a brand. Do the research, and anyone can end up with a high-quality product. Perhaps, with enough people converting to high-quality brands with honest practices, some of these ineffective and sketchy brands will be pushed out of the industry.
How to Buy CBD Online from Quality Companies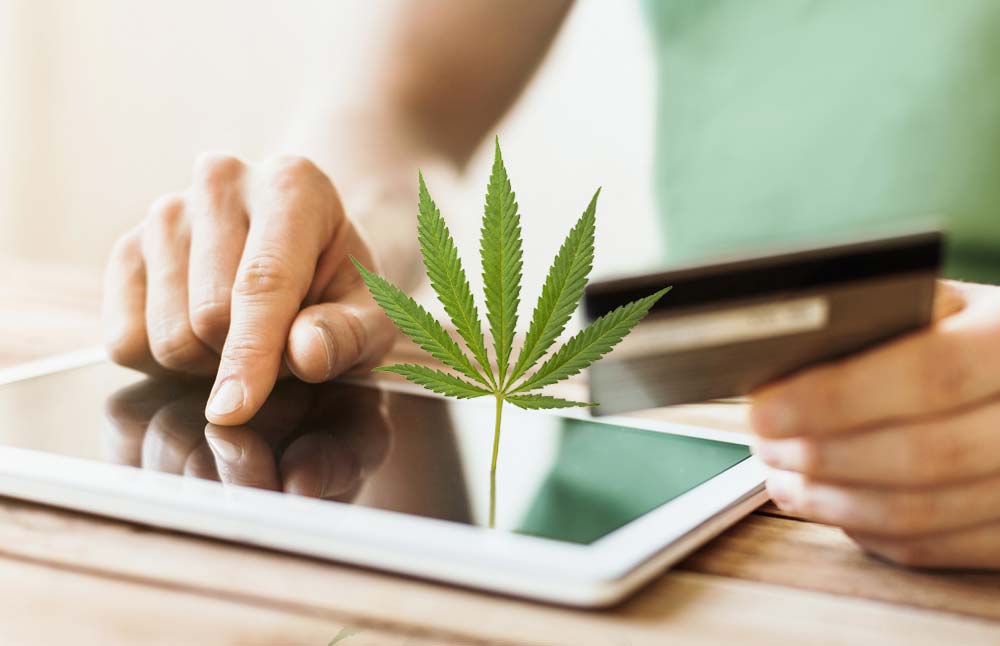 The CBD industry is starting to explode, and retailers around the world are starting to partner with existing CBD brands to get involved. With these collaborations, business owners have to be careful about the distributors that they select. To make these decisions exponentially easier, there are five qualities that these owners need to look form.
How to Find Top CBD Products Based on Distributor Qualities
The first tip provided is that business owners should "choose a high-quality product." The industry is, unfortunately, riddled with "junk." The extraction method of the extract, along with the actual formula, can make a difference in the price and the end product. Full-spectrum products are recommended, considering their plentiful terpenes, vitamins, and other important nutrients that it preserves. Furthermore, family-friendly products need to be absent of THC, which is the cannabinoid that provides the psychotropic effect.
Next, the website recommended that the owner "choose a company with great service." With the influx of customers, some of the companies are overwhelmed, and are not run properly. The retailers with too much to handle often show their stress with delays in orders, a lack of stock, and leaving phone calls ignored and unreturned. In choosing a partner for CBD, make sure that the company offers a level of service that meets yours.
Third on the list, Green Entrepreneur advises to "choose a company that fits with your standards." Any brand that a business owner chooses will essentially reflect back on them, so it's important to fall in line with a brand that meets those standards.
The packaging of the CBD product is a great way to judge this standard. The website advises to ask certain questions when examining these partners, such as:
Are items sold loosely, or presented in boxes?
Are the materials high quality?
Is the packaging easy to display?
Is the overall effect in line with other products in your store?
Will it appeal to the customers you service or want to attract?
"Choose a company with logical pricing and product selection," which is the fourth tip that Green Entrepreneur brings to light.
Most of the time, CBD products that offer a full-spectrum asset will have about the same price, but their strength and product types will vary. The strength can be incredibly high, around 2000mg or 3000mg, but most customers are not necessarily interested in the highest strength, which will help a business owner decide if this is the route that they want to take. The website also suggests sticking to "mainstream" types of products, like tinctures and soft gel capsules, commenting that "items like CBD cookies and CBD spices sell very poorly."
Finally, the website suggests that the retailer "choose a company with great marketing support." When it comes to marketing, a company that already has a strong way of educating consumers will greatly benefit a retailer that is still new in the industry. Look for brands that offer samples to distributors, provide brochures and other educational materials, and even product displays. Marketing tools like these minimize the amount of additional work that retailers need to take on to make these options a reality for their own brand.
As the market continues to expand, there will undoubtedly be more wholesale CBD businesses and products on the right. However, doing some research before joining forces will make the transition into the CBD industry much easier and will increase the chance of success over time.
Let's cover why CBD companies who sell cannabidiol-infused products through a brand must focus on supplying the best quality CBD-enriched cannabis oil.
Importance of Using High-Quality Cannabis Oil Supplementation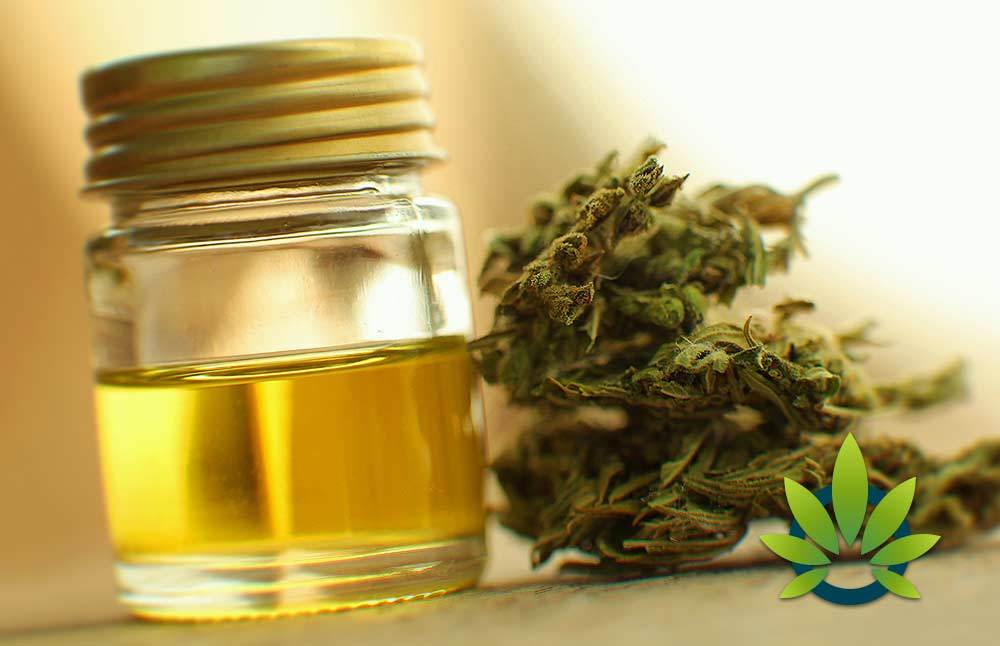 According to a survey carried out by the International Food Information Council Foundation's, more and more America citizens are taking a positive approach to live healthier lives. In fact, many of these steps involve taking a natural step. High Times records that CBD is one of the 60 compounds found in the cannabis plant. THC is known for its high effect while CBD has no high efficiency. It is for this lack of high efficiency that makes CBD legal in many areas whereas marijuana is not. CBD is extracted from hemp, from a plant with inadequate psychoactive properties that raise a high efficiency. With this, users are able to freely choose from natural options they have, even in areas where cannabis is prohibited.
A United States agency that maintains good manufacturing practices are followed so that users can be guaranteed of quality levels of ingredients aren't contaminated labeled correctly. Therefore, there is the need to advocate for high-quality CBD products and not anything else. Use of low-quality CBD may result in some side effects which no user would be happy to suffer from.
Side effects of low-quality CBD products.
Low-quality CBD could have side effects to users. These side effects tend to be common to people with severe health conditions. Because each of us is unique, side effects may not be the same, so, there is a need to know more kinds of side effects that may appear when using low-quality products.
Dry mouth: Some studies show that CBD oil could cause a sensation or dry mouth. It was revealed that cannabinoid receptors present in the submandibular glands which produce saliva. In case the CBD oil affects those receptors, then it affects the production of saliva that will leave the mouth dry. As much as the side effects may make you thirsty, it has no dangers to your health.
Wake-promoting: When you take CBD extract minutes or few hours before you go to bed, it may keep you awake for a couple of hours. In addition to that, blood thinners should always consult a doctor before opting to use CBD products.
Lightheadedness: This is one of the side effects that could be seen because the blood pressure levels dropping due to using a high dose of CBD. It can be controlled by taking a cup of tea or coffee.
Drowsiness: There are some instances when CBD can cause drowsiness, especially, when the dosage was high. It is advisable that when you experience such an effect, then you should refrain from using any kind of machinery or do not drive.
Low blood pressure: Blood pressure may decrease when you use a slightly higher dose of CBD. This normally occurs minutes just after using the CBD and in most cases, experience the feeling of lightheadedness. This should not worry you as the side effect is temporary and will disappear after some time.
Other side effects: Low-quality CBD products may also bring about side effects such as heart rate, P.H levels, glucose levels, red cell volume in the volume, body temperature, could affect the potassium and sodium levels. Note that the side effects are temporary and disappear after a while.
Why Should you use high-quality CBD Products?
As earlier stated, cannabinoid or CBD is found in hemp plant and has got lots of health and medicinal properties. Scientific research reveals that CBD is responsible for hemp's medicinal features. This natural product not only benefits the body but also benefits the mind. It is for this reason that makes CBD an admirable thing. CBD has a natural calming and soothing effect and while more of its properties are still being researched, more and more people, the young and old are being attracted to the CBD product. Some of the many benefits of CBD include reducing seizures, relieving pain, stress, and anxiety, promoting bone growth, reducing blood sugar level, reduces vomiting and nausea, slows bacterial growth, neuroprotective, reducing inflammation, vasorelaxant, suppresses muscle spasms and tranquilizing properties or features.
Hemp oil has very rich naturally occurring vitamins that include vitamins A, C and E. Also, it also contains vitamin B complex like riboflavin, thiamine, and niacin. Another advantage is that hemp contains other vitamins that are not present in modern diets like beta-carotene hence enabling consumers to get the nutrients in order to maintain their health. It does not stop there, hemp oil is also rich in minerals including potassium, calcium, iron, zinc, and magnesium.
Amino acids can be obtained from hemp that contains all the 20 amino acids that include the 9 essential amino acids the body really strives for. The CBD in hemp oil works together to provide the balancing effects as the many nutrients present supplement the modern diets.
CBD may also possess the skin-healing benefits. Because of its anti-inflammatory and antioxidant and anti-aging features, it can be used to improve the skin. In addition, the hemp seed oil is rich in omega-3 and omega-6 fatty acids that provide moisture and protection from the sun.
The endocannabinoid system consists of various cannabinoid receptors of which a large portion of them are found in the skin. Molecules contained in cannabis such as THC and CBD collaborate with this system to create an aforementioned positive effect. Not forgetting, CBD also improves the appearance of the skin by regulating the signs and symptoms of acne. Topical application is the most popular, whether diluted or concentrated. The inflammatory features of CBD soothe redness, swollen parts of the skin, and calms itchiness.
As discussed, using low quality may cause more harm than good. With several side effects such as dry mouth, low blood pressure, drowsiness, lightheadedness, it is better to use the high-quality CBD products that will have lots and lots of benefits including skin care, control of appetite, boosting of the immune system, promotion of good sleep et cetera.
By now, cannabidiol is the best-selling, most trendiest nutritional supplement ingredient available today. The reason of thought was to include this 'CBD Business beginner's guide' as a sort of 'reverse order' process of when deciding who is the best CBD company to buy from in 2020. As so many metrics and factors stack up in making a select few to a few dozen of the very best in a space with literally multiple hundreds of brands to choose from since the Hemp Farm 2018 bill enactment. Here are a few tips on what a quality CBD company would be focusing on if it were to begin a cannabidiol-related business.
CBD Business Beginner's Guide: How to Start a CBD Company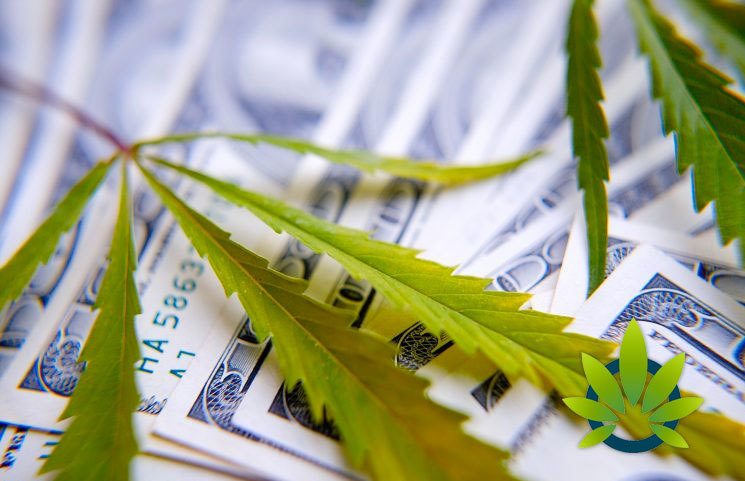 Have you considered starting your own cannabidiol business? Your path to CBD riches might be easier than you think. Let's explain the basics behind starting up a new CBD business, whether company, brand or products.
Why Should You Start a CBD Business?
CBD is booming – and it's not expected to slow down. The CBD industry is projected to hit $20 billion in sales by 2024.
Since January 2019, hemp and CBD have been federally legal. The 2018 Farm Bill legalized the production of hemp and CBD in all 50 states.
Despite its legality and popularity, CBD businesses still face significant challenges with advertising, banking, and insurance.
Of course, where some entrepreneurs see challenges, others see opportunities. That's why there may be no better time than now to launch a CBD business.
What is CBD?
Cannabis is filled with different chemical compounds called cannabinoids. You've probably heard of the most famous cannabinoid in cannabis: tetrahydrocannabinol (THC). In recent years, however, cannabidiol (CBD) has become equally as well-known.
THC gives marijuana its psychoactive properties. It's the chemical compound in marijuana that gets you high.
CBD, on the other hand, does not have an intoxicating effect. Instead, a growing number of scientific studies have linked CBD to various health benefits. Today, some people claim CBD is a cure-all for virtually anything. Although more research needs to be done, CBD has a proven ability to reduce certain types of seizures, among other benefits.
How Do CBD Products Work?
We know there's a powerful chemical compound called CBD. But how do you access this compound? How do you ingest it? How do CBD products work?
CBD products are generally created in several steps.
Step 1) Cultivating and harvesting the raw material. Typically, CBD is sourced from hemp – not marijuana (it's present in both plans, but certain hemp plants are now being bred specifically for their high CBD content).
Step 2) CBD oil is extracted from the plant using a variety of different methods.
Step 3) The oil is sold as a concentrate. Or, the oil is infused into food products, beauty products, nutritional supplements, and other products.
Some of the most popular CBD products on the market today include infused edibles and topicals and sublingual tinctures.
Some CBD companies do all three steps themselves, harvesting the plant, extracting the oil, and packaging it into products. It's more common, however, for a company to outsource the first two steps to different companies: a grower sells hemp to a processing company, and the processing company sells CBD oil to another company.
What's the Difference Between Hemp CBD and Cannabis CBD?
Today, most cannabidiol (CBD) is sourced from hemp – not cannabis. Both plants contain CBD, so what's the difference?
Well, CBD oil can be extracted from either plant, and the end product will be mostly the same. Both hemp and cannabis can create good CBD products.
The reason hemp CBD is more common is largely due to legality: hemp, by law, has to have THC content of 0.3% or lower. In cannabis, high THC content is more desirable, which is why plants have content higher than 0.3%. Cannabis, of course, is federally illegal, while hemp is federally legal.
Industrial hemp has been removed from the Controlled Substances Act altogether. Hemp had been on the list since being added in 1937, which is why most of America's hemp was grown in Canada and Mexico until recently. The passage of the 2018 Farm Bill clarified the legal status of hemp nationwide, opening the door for industrial hemp production.
Full Spectrum CBD Versus CBD Isolates
When browsing CBD products, you'll often find products listed as 'full spectrum CBD' or 'CBD isolates'. What's the difference? The difference is in the way the CBD is extracted:
Full Spectrum CBD: This CBD may contain other cannabinoids, terpenes, and compounds from the original plant. There's a 'full spectrum' of cannabinoids and other compounds in addition to the CBD. Many people enjoy having additional cannabinoids and terpenes because the terpenes, in particular, are responsible for creating the flavor profile, aroma, and specific effects of the plant.
CBD Isolate: CBD isolate only contains cannabidiol and no other cannabinoids or terpenes. It's pure CBD.
You might think isolated CBD would be more desirable: you're getting the pure stuff instead of a bunch of additives, right? However, evidence suggests that CBD works best when paired with other compounds. There's an 'entourage effect' where the other cannabinoids and terpenes work together to boost the benefits of CBD.
The jury is still out on whether full spectrum CBD or CBD isolate is the best choice. More research needs to be done. Today, however, users generally prefer full spectrum CBD.
Most Popular CBD Products Available Today
The CBD market has been flooded with all different types of products in recent years. Entrepreneurs worldwide are trying to capitalize on the surging trend. The most popular products today include:
CBD Edibles: CBD-infused foods and CBD edibles are rapidly growing in popularity. You can find baked goods, candies, and foods infused with CBD, for example. The United States Food and Drug Administration (FDA) is particularly strict about CBD edibles, but you can find such products nationwide.
Sublingual Tinctures: A sublingual CBD tincture typically comes in a bottle with a small dropper. You place one or more drops under your tongue, then allow the oil to be absorbed. This is generally the most popular way to take CBD for its purported medical benefits. This is also the CBD ingestion method used in most studies.
Vape Concentrates: Vaporizer concentrates like CBD oils and waxes are also popular. You vaporize the product and inhale to enjoy the benefits of CBD.
CBD Topicals: CBD topicals include gels, creams, and sprays that can be applied to your body in targeted areas. Some people claim rubbing CBD-infused cream relieves arthritis pain, for example.
The CBD industry is rapidly diversifying. You can find hundreds of products in each of the above categories. New and exciting CBD products are hitting the market regularly.
How to Start Your Own CBD Business
Ready to start your own CBD business? Starting a CBD business is as difficult as starting any new business. Business News Daily recently published an excellent writeup explaining the challenges of starting a CBD business, including a step by step guide entrepreneurs can take to start their own CBD company.
Step 1) Perform All Steps Needed Before Starting Any Business
Generally, starting any business involves the following steps:
Step 1) Refine your idea and write a business plan
Step 2) Assess your finances
Step 3) Determine your legal business structure, then register with the government and the IRS
Step 4) Buy an insurance policy
Step 5) Assemble your team or hire employees
Step 6) Find suppliers or vendors
Step 7) Brand yourself and advertise
Step 8) Continue building and growing
There are the basic steps necessary for any business – including a CBD business. As a CBD business owner, however, there are additional challenges you need to face.
Step 2) Understand your Legal Obligations
The 2018 Farm Bill legalized hemp and hemp extract nationwide. However, there are still significant regulatory hurdles CBD companies need to cross to avoid trouble with the law. If you fail to understand your legal obligations, then you're exposing your company to significant risk from day one.
Making things more complicated for CBD companies is that the FDA is still creating regulations for the industry. Today, CBD companies exist in a sort of grey area.
One of the biggest legal obligations for CBD companies, however, is that the FDA forbids marketing CBD as having health benefits. You cannot sell CBD products while touting their health benefits because these benefits have not been verified by the FDA.
The FDA has also cracked down on CBD-infused foods and beverages in recent months. If your CBD company is selling CBD-infused foods and beverages, then you may need to meet additional regulations in the near future. Remember: the FDA is concerned about foods and drugs. Nutritional supplements tend to fall between the cracks, but CBD foods and beverages will not.
Making regulations more complicated is the fact that the FDA approved a CBD-based pharmaceutical drug called Epidiolex back in 2017 as a treatment for epilepsy. This means CBD is a main ingredient in an FDA-approved drug, which means using it in food products without FDA approval could be illegal.
Ultimately, CBD companies are awaiting further clarity from the FDA. That clarity will hopefully arrive in the near future. If you're serious about running a CBD company, then it's your obligation to stay up-to-date on all current and future regulations.
Step 3) Marketing and Selling your CBD Products
Today, it's easier to market and sell CBD products than ever before. You can find CBD products on store shelves at CVS and Walgreen's, for example.
However, that doesn't mean it's an open market: CBD sellers struggle to get their products listed on Amazon or eBay, for example. Most advertising networks and social media platforms forbid CBD advertising, and advertisers have had accounts banned or suspended for advertising CBD products.
Naming and branding your company can also get tricky. If your company's name contains overt references to CBD, cannabis, marijuana, etc., then you might struggle to get banks to work with you.
All of this leads to a simple conclusion: the best way to market and sell CBD products is to rely on your own website. Get creative. Drive traffic to your own e-commerce store, then sell directly through that store.
Use organic SEO strategies to get your website listed for key CBD-related search terms. Setup a loyalty program. Advertise on podcasts or other media that have more liberal advertising policies.
Step 4) Surmount the Unique Challenges Facing Any CBD Business
Today's CBD companies face challenges – just like any business. However, there are certain challenges unique to cannabidiol companies, including:
Access to Banking: Many banks are hesitant to do business with CBD and cannabis companies due to unclear regulations. Other banks see it as an opportunity and will be happy to open a business bank account for you. Be prepared to switch between banks or receive abrupt closure notices, however, as regulations continue to get clarified.
Payment Processing: It's hard for CBD companies to find banks, but it's much harder to find payment processors. Today, there are no domestic payment processing companies in America willing to do business with CBD companies. That's why many CBD companies rely on international payment processors. Or, payment processors may charge excessively high fees for CBD businesses. Be prepared to struggle with payment processing as regulations get clarified.
Access to Capital: CBD is a high-risk industry for investors. That's why many investors are hesitant. You might struggle to access capital, particularly if you're relying on conventional sources – like government business lending programs or banks.
Finding the Right CBD Oil Supplier: If you're not growing and processing your own hemp and CBD, then you need to find a reputable supplier. With hemp now legal nationwide, there are more American providers than ever before. In certain legal states, companies have been growing hemp for years while waiting for federal legalization. Finding a good supplier today can help you avoid regulatory trouble in the future.
Insurance: Insurance is crucial for any business. In the CBD space, however, it can be hard to find insurance companies willing to cover various liabilities for your business. Again, the regulatory clarity isn't there, and insurers are worried about getting caught.
Final Word: The CBD Industry is a High Risk, High Reward Space
If starting a CBD business was easy, then the market would already be over-saturated. Since starting a CBD business is hard, it presents a great opportunity for an entrepreneur willing to surmount the challenges above.
After being illegal in the United States for nearly 100 years, CBD is legal nationwide. There's never been a better time to start your own cannabidiol company.
Which, as word of caution means due to limited regulations (so far) and lower than normal barriers to entry, there are literally hundreds and hundreds of CBD-centric companies sprining up, all claiming to serve the latest and greatest pure CBD.
Reputable brands will have respected companies managing with due process and ensure product quality is a top priority.

TimesofCBD is the most active daily CBD news publication featuring the latest cannabis industry stories and marijuana market trends. As the leader in CBD-centric content curation, we invite all readers to come for the headlines and stay for the insights. Quality is the top priority when presenting user guides, analyzing product reviews and reporting fact-checked news announcements. All information is for educational and informational purposes only. Disclaimer.
Got news? Email contact@timesofcbd.com