CBD Pods: How to Use Cannabidiol-Infused Vape Pod Cartridge Devices
A Brief Guide to CBD Pods and How to Use Them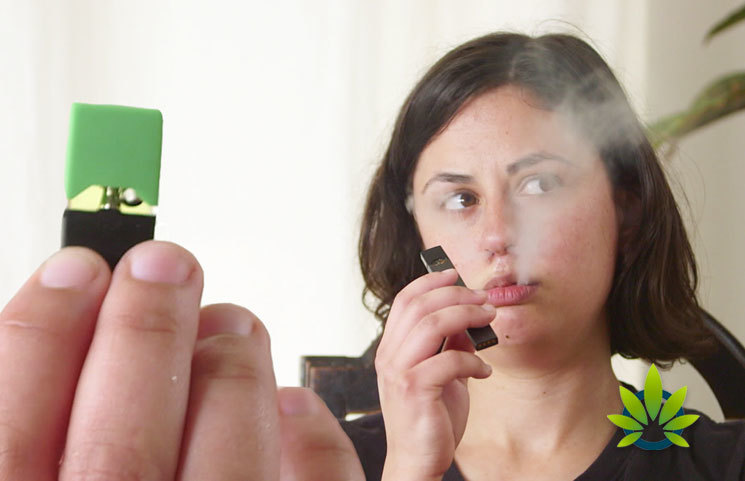 CBD pods are fast becoming popular in the vaping community. So, if you vape frequently, odds are you'd have heard about them. But if you're wondering what they really are, this article should give you all the information you need.
CBD pods are small cartridges containing a CBD infused liquid. This liquid has a rich terpene profile as well as other cannabinoids found in the cannabis plant. These pods are usually inserted into a USB like device that serves a means of deploying the vapor.
CBD pods are fast becoming popular because of the variety of flavors they contain. This is not surprising seeing as the companies themselves have been very innovative with their flavors. Some examples of this include flavors like Wildberry, Watermelon, Fruit Loop Milk and Strawberry Gelato.
The good thing about CBD pods is that they are very easy to use, lightweight, convenient to carry about, and doesn't involve oil refills –something that can be quite tedious and inconveniencing. This is probably why many users prefer them to CBD vape pens.
Of course, it has both its downsides and upsides. The same goes for vape pens too. At the end of the day though, your choice will depend on your preferences.
What Are CBD Pods?
These small cartridges were developed by Juul Labs, and designed to be super easy to use. This device requires charging. But all you need is a USB port where you can plug it in. It has so little power requirements that you can charge it with your PC.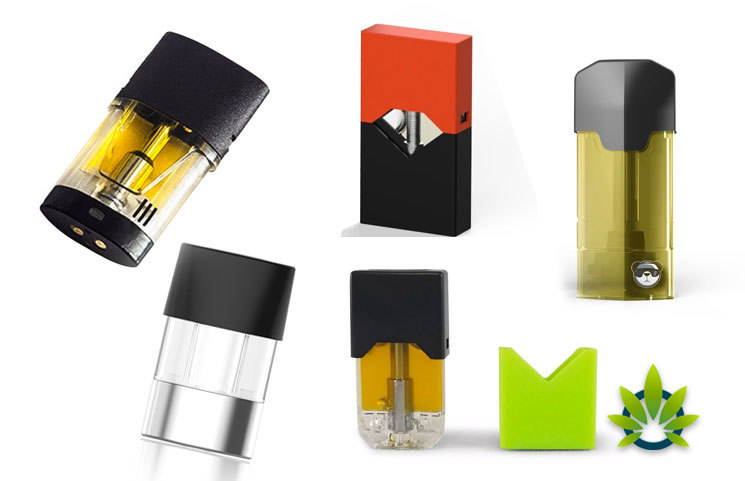 The USB-like device functions by vaporizing the oils in the CBD pods so that the users can inhale and exhale it as they see fit. In fact, they are so discreet that you'd have to look really closely to determine that they are not regular USB devices.
Naturally, this groundbreaking tech pioneered by Jull has been copied by many other companies, which is why there are so many brands out there that you can choose from. Regardless of the flavor or the potency of the pods, the CBD pods can work with these USB-like devices regardless of their makes.
The unique advantage of the CBD pod lies in its one-time usage. Once you're done, just throw out the empty pod and replace with another one. And because they're inexpensive –about $10 a pod, it's quite easy to buy new ones and replace the empty ones.
As for how many puffs you need per pod, one CBD pod will easily provide you with as much as 200 puffs. That's the equivalent of a cigarette pack.
How to Use CBD Pods
The process is pretty simple. Just buy a CBD pod device from Juul or any of the other brands as well as the pods themselves. Once done, charge the CBD compatible pod device. Once that's done, just insert your CBD pod in the device, and turn it on. This will start heating the contents of the pod, making it ready for you to inhale the vapor. You can always take your puffs from the mouthpiece whenever you want afterwards.
If you're done puffing, just turn it off until you're ready to start another session. The good news is the devices are safe enough for you to leave on indefinitely or till the battery drains. And when that cartridge is empty, just insert another one and you're good to go.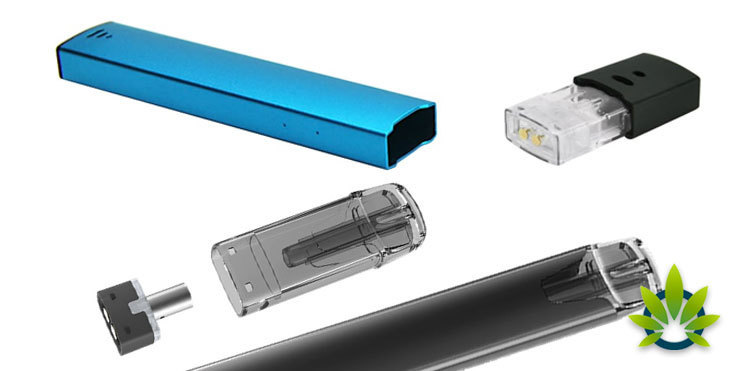 While we do recommend that you throw away the empty CBD pods, the reality is that some people are finding ways to refill these pods. A quick search on Youtube will show that it's quite popular. This is not surprising considering that the cost of the pods can soon pile up.
However, if you're more into refills, we do recommend refillable vape pens. These are better and more convenient for those seeking to refill their cartridges.
Conclusion
With CBD pods becoming more popular, chances are we'll soon start seeing a significant drop in prices. This means they'll become cheaper and less expensive. This should completely eliminate the need for backdoor refills as evidenced in the multitude of CBD pod refill videos online.
For now, CBD pods provide an easy, hassle-free way to enjoy your CBD benefits in their multitude of flavors. Also, we're likely to see an abundance of flavors, ranging from regular to exotic. As companies continue to explore and experiment, we're bound to see more people dabbling into and trying out CBD pods.

TimesofCBD is the most active daily CBD news publication featuring the latest cannabis industry stories and marijuana market trends. As the leader in CBD-centric content curation, we invite all readers to come for the headlines and stay for the insights. Quality is the top priority when presenting user guides, analyzing product reviews and reporting fact-checked news announcements. All information is for educational and informational purposes only. Disclaimer.
Got news? Email contact@timesofcbd.com