Best CBD Subscription Boxes: Top Monthly Delivery Service Offers

About CBD Subscription Box Products
CBD is the #1 best-selling herbal ingredient of the year and CBD subscription boxes are a great way to get your hands on a variety of high-end cannabis oil-infused products via a monthly delivery service.
The amplification of cannabis oil supplementation into mainstream medicine has been nothing short of amazing to watch. However, witnessing this 'green-rush phenomenon' has opened up a whole other host of problematic concerns to address; starting with using trusted products from reputable companies.
Due to the legalization enactment of 2018 Hemp Farm Bill, cannabidiol has become the star of the show.
After the United States federally clarified that hemp-derived CBD products were ok to use and produce, a wide range of cannabidiol-infused product options flooded the emerging marketplace.
Since the proliferation of dozens of CBD product types to choose from (like oils, tinctures, gummies, edible foods, drink beverages, vape juices, softgel capsules, skincare topicals, bath bombs, balms/salves, oral sprays, teas/waters, chocolate, muscle rubs and even smokable hemp flower buds to name a few), deciding which option is best for you might come down to trial and error, which can be costly overtime.
What better way to get exposure diversity than opting for a premium-quality CBD subscription box.
There are two caveats to understand when deciding to use CBD and/or dose with CBD:
1) not all products are created equally (sourcing, extraction method, testing, potency, cost)
2) CBD is very user-dependent (each form will result in different effects and experiences)
This gave birth to us reviewing all of the best CBD subscription boxes of 2019. By providing a complete guide to all interested users, the goal is to list all the popular monthly CBD subscription services so each user can research available options before buying.
Why Buy into Monthly CBD Subscription Box Service?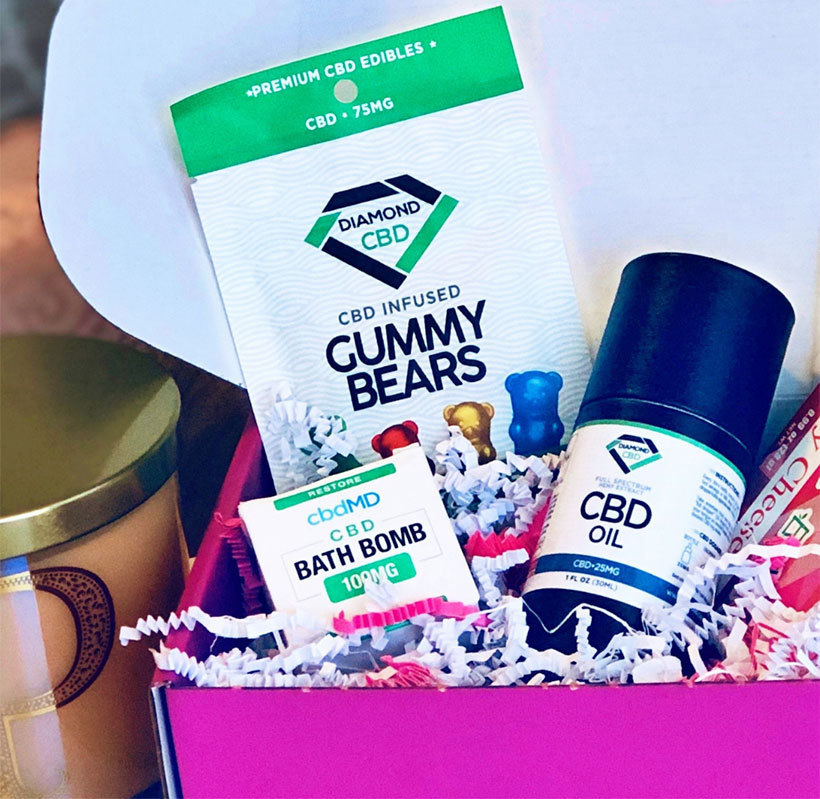 The top feature about CBD subscription boxes is the ability to try a variety of options to see which form is most appealing to you and your needs. CBD products come in different concentrations, potency amounts and forms of usage whose effects will vary person to person as everyone's body will be subjective to its benefits.
For example, smoking CBD-rich hemp flowers may be a big turn off for some who only desire CBD for its pain benefits via a topical cream, balm or salve. Or maybe you have a skin condition that want to see if CBD helps it or are looking for an gummy bear edible for body relaxation. All of our bodies are unique and its reaction to cannabidiol can also be very different depending on age, weight, and dosing concentrations.
To know how CBD will work for you, and how to introduce it into your wellness program, it is crucial to get proper quality amounts of CBD before utilizing any monthly service delivering CBD to your doorstep.
Many people would like to know if they would react optimally to edibles, topicals, sublinguals or combustibles – and the truth is, it is hard to know without trying each. And for these reasons many are turning to CBD subscription boxes.
A CBD subscription box is a customized product offering with several different types of CBD products. These wellness boxes only contain CBD rich products that come from the hemp plant. The CBD products in these subscription boxes do not contain high levels of THC, although most products contain trace amounts of THC, no higher than the 0.3% legal limit.
The nice, upfront benefit to using companies who specialize in CBD subscription boxes is that they normally have a seasoned vetting process for picking the best products to use. In essence, it adds another layer of trust to the mix versus opting for some gas station corner store option that may or may not be tested or verified. Plus, the time and cost of visiting local dispensaries can add up as well. Most of the CBD subscription box brands below have all undergone detailed selection processes and include only products who have went through clinical trials and third-party independent testing.
Depending on personal preferences, like taste and medical conditions, the products these CBD subscription boxes contain are modified and supplied based on the needs of their customers. A subscription membership service may also be the only way for some consumers to gain access to vendors due to limitations based on location.
Another benefit of monthly CBD product subscriptions is the 'diversity within the diversity' – meaning, many times these companies will not ship you the same set or batch of products every single month and may switch it up to provide more variety with each shipment. Hence customers get to try new CBD products that they have never tried before, or, they get their favorite CBD products regularly, and conveniently, for great deals. And also, most importantly, should never run out of CBD products to use and have one less thing to remember to do.
But, even more than that, the biggest opportunity of trying CBD subscription boxes is the money saved. With single CBD product purchases, customers usually pay the full retail price, whereas, with a subscription box, they will be paying a wholesale price for the group of products they are buying. Customers can save up to 60% on their purchases depending on which company product they choose.
Now, without further ado, let's review the best CBD subscription boxes to try in 2019.
Top 18 CBD Subscription Boxes To Use
The following are some of the market leaders providing CBD-centric subscription boxes, estimated from sale statistics and user feedback. These are not ranked in any particular order.
Green Girl CBD
Chakra Love CBD Box
The Remedy, Chillax box
CBD HealthBox
Green Market Curated CBD Boxes
Le C Boutique
CBDology
MonthLeaf
Lucky Box Club
Magu Box Club
Chakra Love
HerbBox
Let's Live Box
Hemple Box
Farma Health
CBD Healthbox –
Hemp Crate Co.
Gramsly
Discovery Club
CannaBake Box
CBD Sampler Box by Live Hempily
Green Girl CBD
Green Girl CBD subscription boxes are a proof of their high-quality hemp products, which are organically grown and are laboratory tested. However, Green Girl's CBD subscription boxes are more limited in what they offer as the user cannot choose what is in the box, although they can choose which flavor they want.
They have 3 different plans: Simple Start, which offer 1 bottle of CBD Oil, a 5 pack of gummies, and 1 lip balm for $59 a month. The Mind and Body plan gives 1 bottle of CBD oil, 1 CBD Body Balm, a 5-pack of gummies, and 2 CBD lip balms for $99 per month. The Share the Love plan, offers 2 bottles of CBD oil, 1 CBD Body Balm, a five-pack of gummies, and 3 CBD lip balms for $139 a month. Also they are offering a 15% off on the first purchase.
Chakra Love
Chakra Love subscription box combines the benefits of CBD with the magic of the chakras. Every month offers a chakra-themed gift, along with high-quality full spectrum CBD products that are meant to help the body. Some of the goodies in this subscription box include CBD teas, tinctures, coffee, candles, supplements, among other products. The theme for August is the Crown Chakra – Be Still and Heal.
The total cost of the curated box is priced between $135 and $150, giving consumers up to 8 products with each shipment, which are mostly full sized. Consumers can opt for the Lite Box or the Mini box, if they want a lower price, starting at $49 per month. Any of the boxes can be scheduled for every 1, 3, 6, or 12 months at a time. Users will receive a newsletter that offers suggestions on the best way to integrate the CBD products in chakra rituals.
The Remedy, Chillax Box
The Chillax subscription Box was announced on Instagram by The Remedy on April 19th, and it offers four CBD products in mini-sizes. With each month, consumers get new products to see what is best for them. The company has already established a social media presence, advertising the products they send to users as "Great cannabis brands that we believe in, and they are all compliant with the regulations outlined in the Farm Bill"
Presently, the box includes:
* Chill Tonic (Tonic)
* Raw Relief Full Spectrum Hemp Extract (Colorado Hemp Honey)
* CBD Oil Capsules (Onda)
* Sen Face Serum (Khus + Khus)
Full information on all of these minis can be found on the product page at https://the-remedy.com/products/the-chillax-box.
According to Instagram, the cost is $39, but the official website lists the box for $40. Consumers that purchase the full-size version of any of the products included in the box, they get a 10% discount on each one.
 CBD HealthBox
CBD Healthbox offers discounted assortments, discrete packaging, and a lot of of educational material for CBD enthusiasts. Their CBD subscription box offers high-quality, pure organic, US-grown hemp based CBD products which are guaranteed by a third-party testing. They offer full spectrum hemp-derived CBD, and ensure a pharmaceutical grade quality.
For customers seeking long term benefits from CBD the best choice is choosing a one-year subscription plan. Besides saving money by paying the least every month, rather than the other choices which cost more monthly, the customers also get their first monthly box for free as a trial offer. They offer plans for as low as $54.99 monthly.
The $69.99 plan gives six boxes, or six months, worth of variance and discounts that include full spectrum CBD, CBD recipe cards and up to 60% on savings on all CBD products. Other offers are $79.99 for 3 boxes and $84.99 for one box.
Green Market CBD Boxes
Green market offers 3 options of curated boxes, with one time and subscription options available.
The goodies are hand- picked by Green Market's discovery team, sourced from artisan products in the CBD industry.
The Subscription boxes are broken down as follow:
The connoisseur CBD Box – $200
For Her & Him CBD Box – $150
The Skeptic CBD Box – $70
To learn more visit https://greenmarketcbd.com/
CannaBake Box

CannaBake Box is more for people who like to smoke or vape their CBD. Their box offers pure CBD with no other cannabis components. The products include smokers essential and the bakebox.
Their subscription box is priced at $29 monthly. They also have other plans like 3-months plan at $26 a month, and 6-months subscription plan for $23 a month.
Gramsly
Gramsly offers 3-4 products a month, curated and vetted by their staff which is nicely packaged. Their products are for $55 a month. These include tinctures, capsules, edibles, supplements for fitness, topicals, and products for pets. Their monthly packages also include an everyday wellness product, or a specialized product or a new and emerging product. They allow to skip a month or cancel at any time.
Le C Boutique
Le C Boutique is a luxury monthly CBD subscription box that offers premium, laboratory tested CBD products for athletes, spas, and for pets. Their Fitness collection offers the best deal with a 12-month premium membership. This is setup for customers who usually already like the products and are loyal to this particular company. This collection offers Healixer Drops, Calm Balm, Re-Leaf Roller, and Unwinding Lotion all for $104.95 monthly for 12 months. They also offer a 6-month subscription with the same products for $114.95 a month and a 3-month subscription with the same products at $124.99 per month.
The pet experience collection offers the same three monthly options with different products and prices. All of their subscription plans come with Helixer drops and also some mystery treats every month. They are offering the 12-month plan for $59.99 monthly, the 6-month plan for $64.99 and the 3-month plan for $68.95 monthly.
CBDology
CBDology is owned and run by women who have been involved in the cannabis industry already, curating their products from premium CBD vendors All of the products are curated by physicians, and include CBD isolate and nano oil. To keep the selection fresh, the company changes the theme of the box with each month, including products like CBD edibles, candles, bath soaks, and other products.
The total cost of this subscription box is $49.99, plus a $6.00 flat fee for shipping (which can be waived by using the code FREESHIP). However, if the user chooses to order one of the products from the subscription box separately, they automatically get a discount on the purchase.
MonthLeaf
MonthLeaf is based in California, which allows the company to offer both CBD-themed and cannabis-themed boxes. The whole subscription was developed as a discreet way to try out new products, chosen by a father-daughter team who want to support the entire cannabis community, including dispensaries. The company offers five to six products a month, which all come from the same dispensary with each shipment.
The team chooses from the featured stores on their website.
The company offers the Puff Box, the Edible Box, the CBD Box, and the Sampler Box, which are each $100 per month, or they can be purchased as a one-time transaction for $120 each. Before making a purchase, the user will need to input their zip code to make sure that the products can be legally delivered to their state.
Lucky Box Club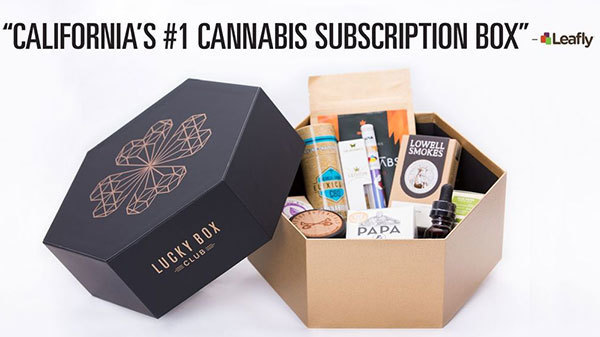 Lucky Box Club started monthly subscription offering THC-infused assortments in California, but is about to launch a CBD-only box subscription. The company distributes its CBD products statewide, and its THC products are only available in Northern California due to jurisdictions on cannabis delivery.
It has started offering "CBD Wellness Boxes" to subscribers, which includes products with high quality CBD. The cost of subscription ranges from $120-250 a month, depending on the quantity and types of products.
Magu Box Club
Magu Box Club announced their subscription with the start of their Instagram page on February 19th, offering an original piece of artwork with every shipment. While there are many infused products, like gummies, bath bombs, and lotions, the company also includes flower pre-rolls, coffee, and lip balm to keep the selection interesting.
The total cost of this subscription box is $49.95, though users will have a chance to get a sneak peek of the box on their first order. Consumers have the choice of allowing the company to decide what's in the box or purchasing the "One of a Kind" version for a loved one or friend.
Creators of other CBD products can send a message to Magu to add to the boxes.
HerbBox
HerbBox describes the subscription service as "CBD Lifestyles Boxes," curating boxes from the products by trusted companies. This box contains three assorted items, which are all available in full-sized products. The box may include capsules, edibles, lotions, vape pens, and tinctures. The company specifically focuses on the use of CBD.
Consumers are provided with a 30-day supply of CBD products that are selected for the individual customer. HerbBox is one of three boxes, considered a collection of "Essentials" for $60 per month.
As well as the Essentials version of HerbBox, consumers can also select the Signature Series for $75 per month, that includes at least four items, or the Marigold box for $45 months with at least two items each shipment.
Hemp Crate. Co
Hemp Crate Co boxes offer a curated, tested, cbd option. According to theiir website the box offers innovative hemp and CBD products to your door, every month. As a company they stand fir Trasparency, disclosing the source of the products in the box, and focus on sourcing preferably organic hemp and CBD products.
Also expect to receive, important education, such as brochures and other creatives top help better understand How CBD works.
Farma Health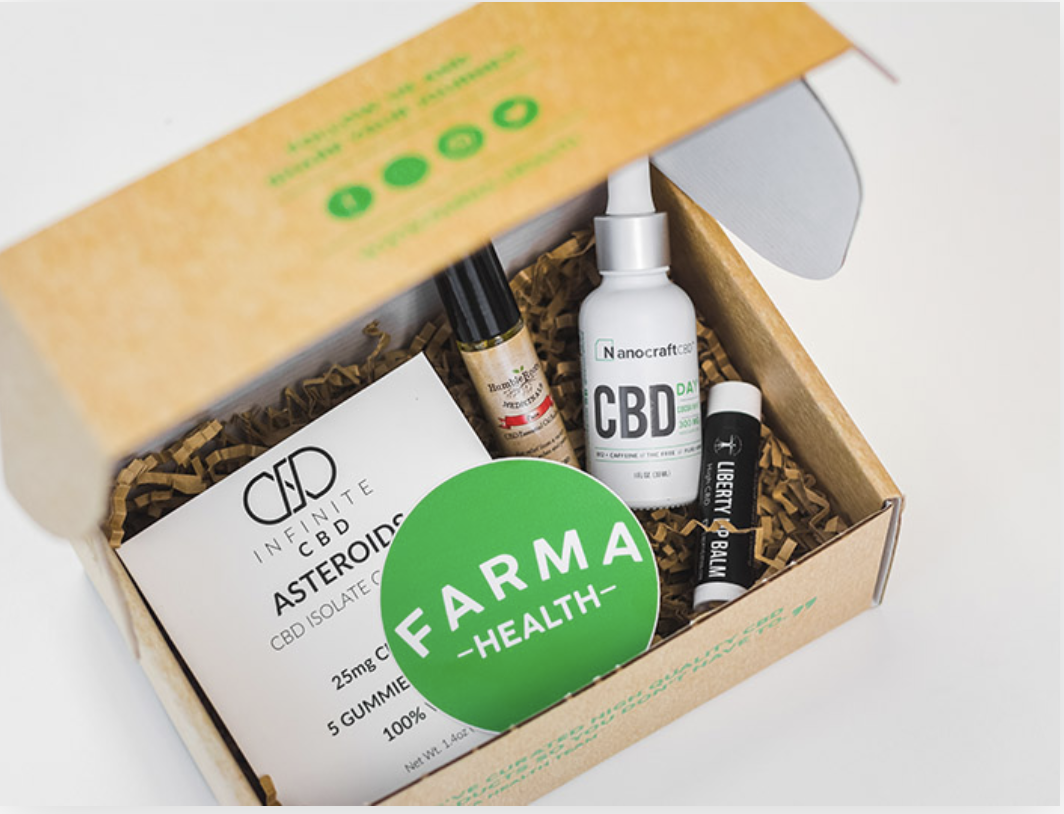 Farma Health CBD subscription boxes have been in circulation since January 2019 and is an ideal and reliable way to get into the CBD industry. Farma Health experts have exhibited in various trade shows, conferences, and have made extensive efforts to identify the best CBD blended products.
Each product is reviewed and laboratory tested to assure the highest quality and safest items. A Farma Health CBD subscription box contains at least 4 hand-picked items, totaling 300 mg or more of active cannabinoids, for as low as $59 monthly. Customers can save up to 75% off. Various types of CBD products like gummies, capsules, gums, chocolates, tea/coffee, candies, skincare creams, salves, pain relief creams and rollers, bath bombs, lubes and shampoos are offered by them.
HempleBox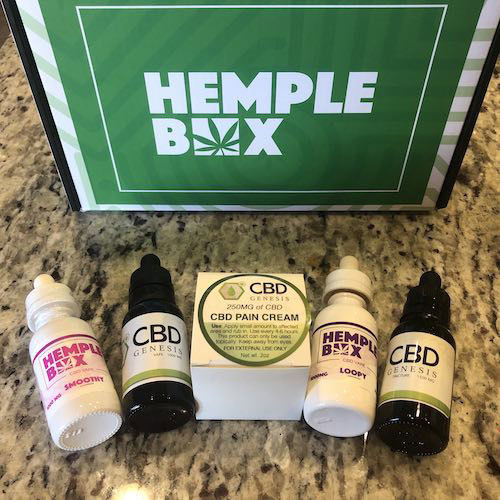 HempleBox CBD subscription boxes come with 20-40% off on their CBD Genesis products. Their subscription lets to refine user's preferences and choose from CBD vape liquids, tinctures, edibles, concentrates, capsules, vape pens, and topical lotions from more than 20 brands. There are four different subscription options like the Lite subscription which offers $63 worth of product for only $49.99, Standard pack offers $174 worth of product for only $99.99, Premium plan offers $214 worth of product for only $149.99 and the Deluxe subscription offers $417 worth of product for only $249.99. Added advantage is that the user can cancel the subscription at any time.
CBD Sampler Box by Live Hempily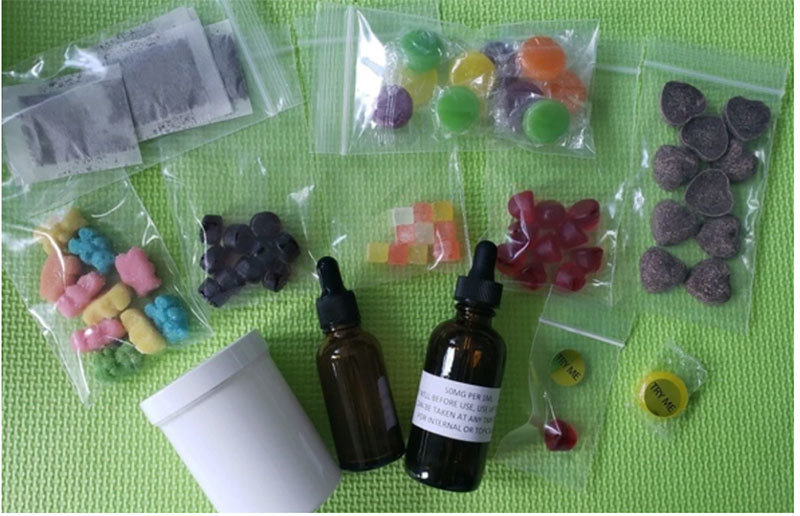 The CBD Sampler Box from Live Hempily provides consumers with a wide variety of cannabis products, including CBD cigarettes, which are tested by third-party laboratories to verify safety and efficacy. The products are formulated to help with inflammation, anxiety, depression, chronic pain, autoimmune disorders, and digestive health.
Presently, the sampler box includes:
* 25mg and 50mg CBD Gummies (5 each)
* 30mg CBD Tea (3 teabags)
* 40mg CBD Coffee (3 servings
* 50mg CBD Hard Candy (5 candies)
* 1500mg CBD Oil (30ml bottle)
All products are legal to use in all 50 states, and are safe to consume as capsules, powders, topical salves, and oral sprays. Any of the products can be purchased individually, but this sampler box is available for $45.99. Since many payment processors will not work with banks, consumers have to send an email to the creators to receive an invoice that doesn't contain the words "hemp" or "CBD" for the customer to pay.
Discovery Club
Discovery Club CBD Box, almost offers a 'CBD's Superstore in a box'.  Their slogan is 'Bringing Wellness to the World' subscription memberships containing curated samples from more than 50 affiliated brands. They offer creams and sprays, lotions and salves, tinctures and capsules, edibles, candies, water flavorings, teas and coffee, and even pet products.
These are available at $49.95 monthly, $139.95 for 3 months, $246.95 for 6 months and 12 month package for $449.95. They are also offering 25% off on the first purchase.
CBD Subscription Box Product Types Explained:
As you can see in the 18 CBD subscription box service providers above, there has been a gradual growth in the number of CBD companies offering this style of package giving great discounts and offering a wide range of CBD products to choose from.
Let's break down each one of these types so give a little more understanding of the most popular forms available.
CBD Oil Tinctures
CBD Capsule
CBD Based Edibles
CBD Based Topicals
CBD Concentrate
CBD e-liquid
CBD Tincture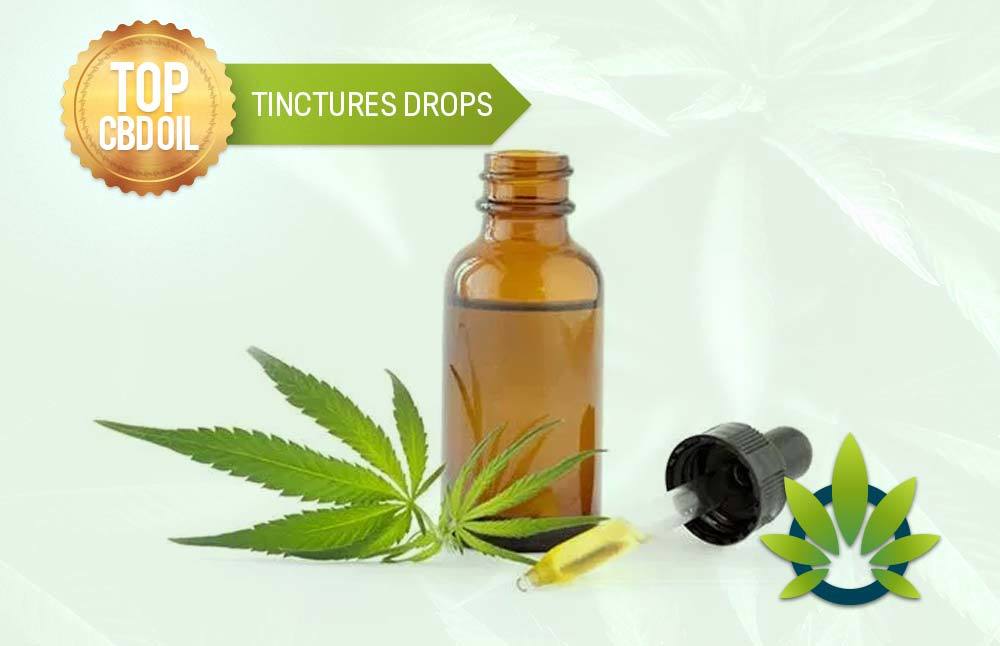 CBD can be used in many forms, from smoking or vaping to consuming it in edibles. Among popular methods, especially for individuals trying a cannabis-based treatment for the first time, CBD tincture is good choice. Tinctures are produced by allowing the active compounds in cannabis to infuse into neutral spirit like ethanol or in a carrier vegetable oil like olive oil, coconut oil or MCT oil or vegetable glycerin. In the growing consumer market, producers often add other complementary ingredients, such as orange oil to improve the taste of tincture.
They are taken under the tongue using either a dropper or via a pump. The effects of CBD tinctures can be felt almost immediately though later than inhaling. The CBD enters the bloodstream through the mucous of mouth and absorbed rapidly into it. This is an effective way to treat seizures and epilepsy.
CBD Capsule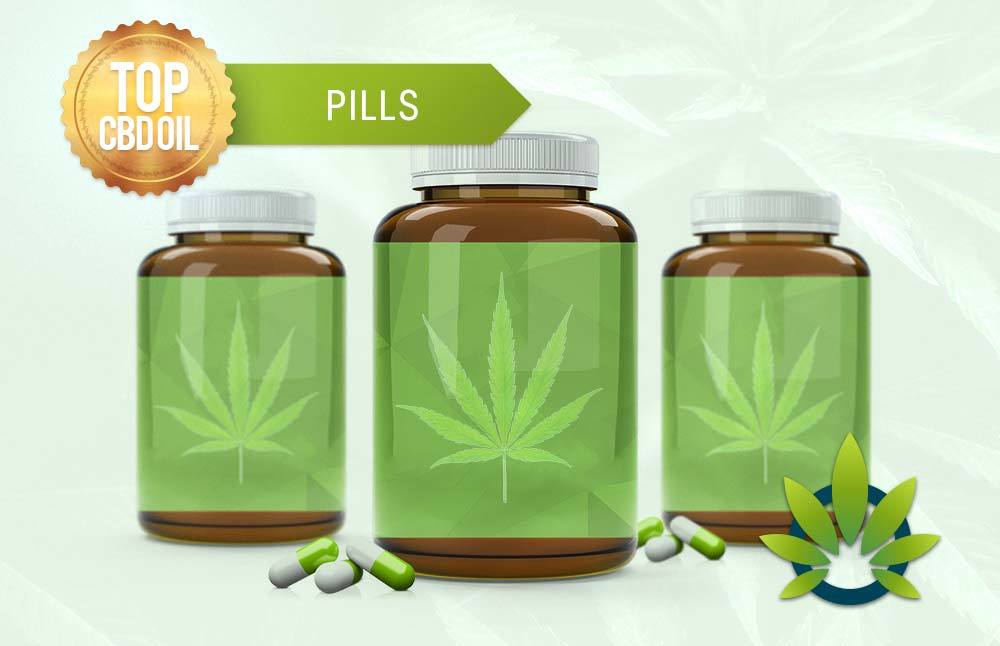 Many customers choose to take CBD capsules to manage everyday inflammation, pain, and maintain or improve their overall health. CBD capsules are a supplemental way of taking CBD for those not wanting to smoke/vape or use it sublingually.
The main ingredient in these CBD blends is the hemp-derived CBD. They come in different strengths, counts, and some may even contain other herbs and nutrients to support the body.
CBD Based Edible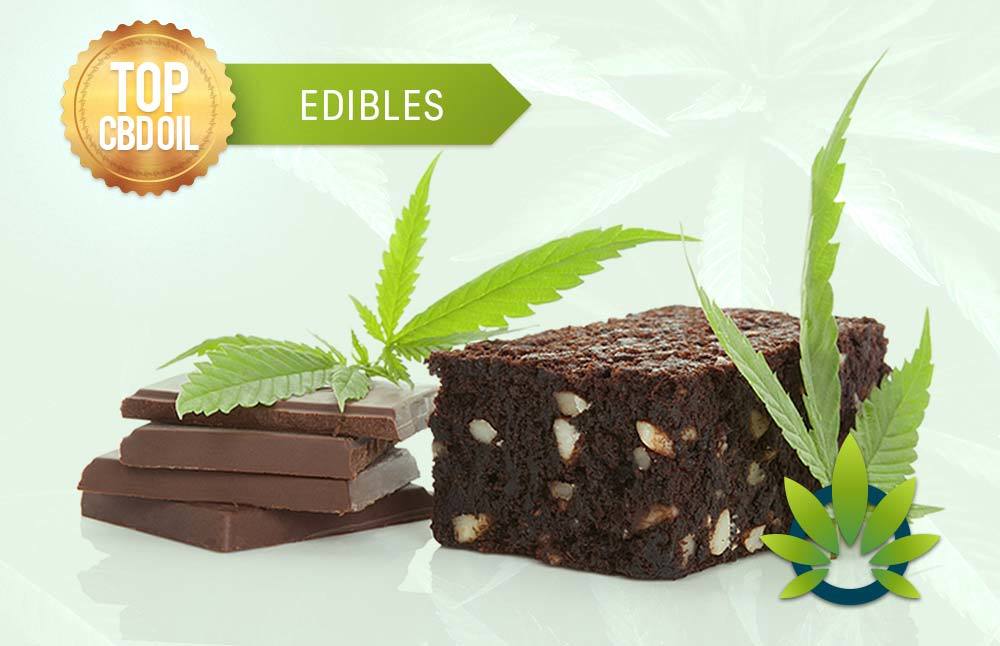 CBD edibles are a delicious option for users wanting to enjoy CBD with their food or as food. The list of CBD based edibles include gummies, brownies, juices, energy shots, tea, coffee, chocolate, protein bars and cooking oils.
The CBD concentration in these different edibles are also different. This way of ingestion of CBD takes longer time to show its effects in the body as the product has to be broken down in the digestive system and then only CBD is released into the bloodstream. So comparatively this has a slower and longer effective time.
CBD Based Topical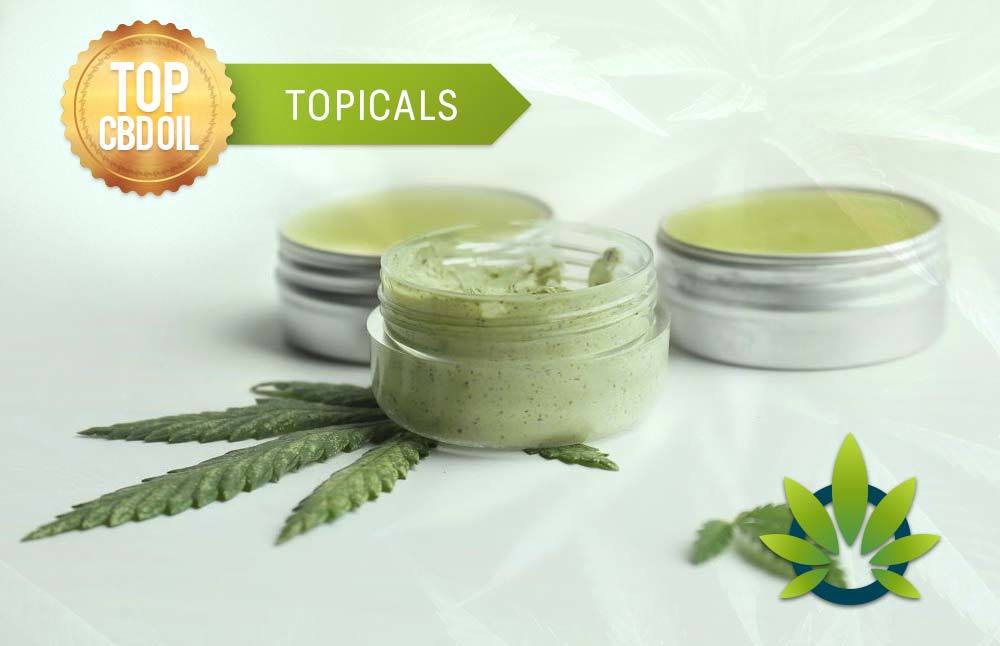 Topical lotions and creams which contain CBD are increasing in demand for treatment of pain and inflammation. Users try to seek relief from chronic pain, with inflamed joints, arthritis, or sore, tight, or painful muscles. They are applied on the skin from where CBD is being absorbed into the body bloodstream.
CBD based topicals are available in the form of creams, lotions, sprays, and lip balms. They have different CBD strengths. The approximate time to feel the effects by applying these topically is around 10-20 minutes. It also depends on the body's metabolism, weight and other factors.
CBD Concentrate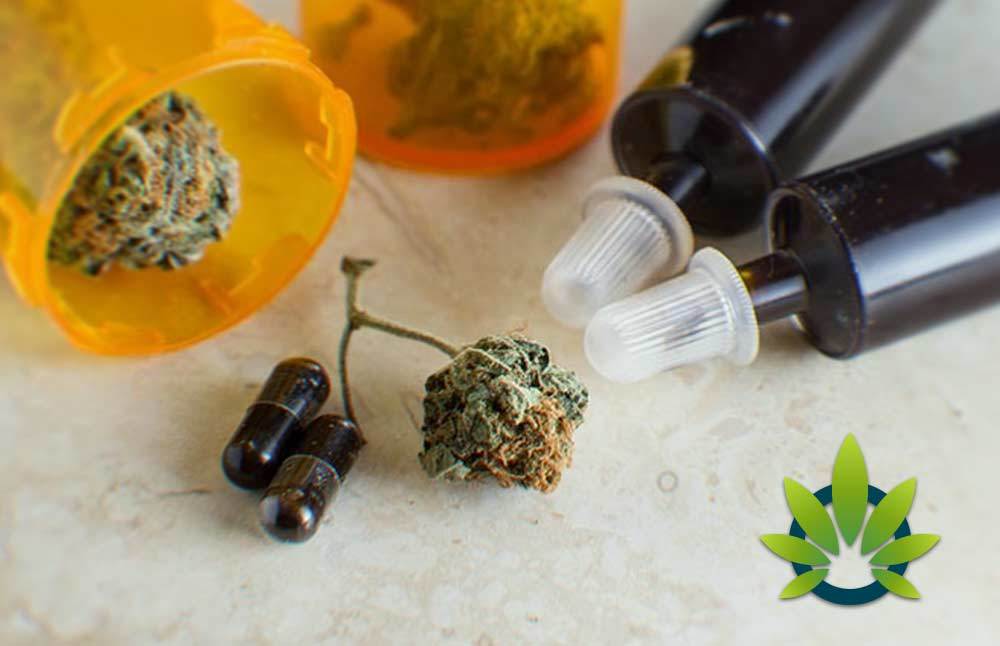 Concentrates are basically just CBD in its purest, and most potent form. They come in forms such as shatter, crumble, wax, or oil. They are usually marketed as CBD isolate form, or a full spectrum form containing 0.3% THC.
Full spectrum CBD means that the CBD contains other cannabinoids found in the marijuana plant including THC, cannabinol (CBN), cannabigerol (CBG), and tetrahydrocannabivarin (THCV), resulting in minimal psychoactive stimulation in the user. While CBD isolates contain about 99% CBD.
For people suffering from chronic pain, anxiety, panic attacks, etc. and wanting quick relief of their symptoms, CBD concentrates can be a better solution. Because they are very potent, e.g.: Extract Labs shatter is 1000mg per gram, and fast-acting, they can relieve pain or anxiety much faster than taking an edible, and they will also last longer than vaping or smoking.
CBD e-liquid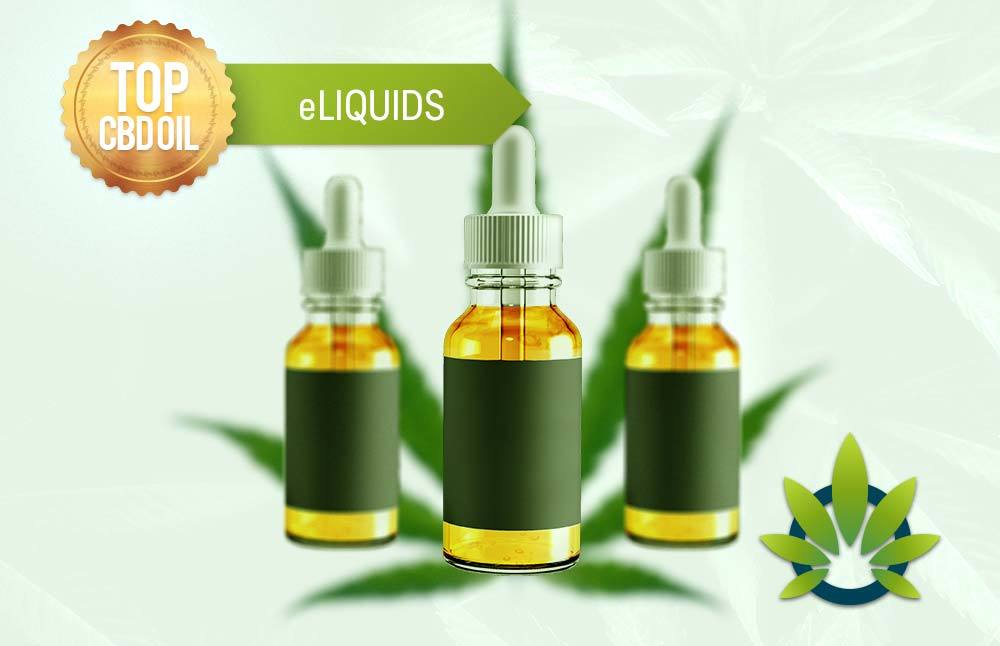 Users who wish to benefit from vaping or smoking CBD, e-liquid is the perfect choice. Also people wanting to transit from smoking cigarettes are using these CBD products as they give a calm effect without the adverse effects of nicotine. Smoking or vaping is the fastest and most effective way to feel the effects of CBD. This is because CBD can enter the bloodstream of the user directly without having to go through the body metabolism. It gives instant effects almost within 5-10 minutes.
Vaporizers used for vaping purposes heat the CBD just to the right temperature without burning the components. This vapor is then inhaled through the mouthpiece of the vape pen. This is a healthier way than smoking as in the later the components are burned and the composition is altered in the smoke which is inhaled.
CBD e-liquids come with different flavors and taste depending on the customer's preference. Generally it has an earthy taste and this can modified by adding other flavors like sweet, sour or bitter. They also have different CBD concentrations based on the user's description.
Best CBD Subscription Box Offers Conclusion
In the above context we have discussed about the CBD subscription boxes, what do they contain, what different companies are offering in the market and how users can customize their products at affordable prices. For people wanting to dip their toes in the cannabis or more specific CBD benefits, or those whose earlier products don't work any more, CBD subscription boxes may be the way out, as it gives the chance to try out many different CBD products at a reduced price.
This is a natural way for users wanting to use CBD for its medicinal properties and help in treating their medical conditions. Also it could not be more profitable for customers who can enjoy the health benefits as well as save on their budgets.
However with any niche market, attracting customers can be a tough job. As of now many of these subscription box companies have only limited customers. In the following year more competition in the market is expected and the number of users is also expected to rise. As for the user a little research on the internet will help in finding out the best subscription according to the needs and cost.
Offering a CBD subscription box to a close friend or relative, who is suffering from pain, inflammation, anxiety, depression or an ailment which can be treated with CBD, can be a great gesture of love and help. Removing all skepticism involving marijuana, these CBD boxes can be a wonderful and natural way to live an overall happier life.

TimesofCBD is the most active daily CBD news publication featuring the latest cannabis industry stories and marijuana market trends. As the leader in CBD-centric content curation, we invite all readers to come for the headlines and stay for the insights. Quality is the top priority when presenting user guides, analyzing product reviews and reporting fact-checked news announcements. All information is for educational and informational purposes only. Disclaimer.
Got news? Email contact@timesofcbd.com