CBD in Kentucky: KY State Laws and Where to Buy Legally
CBD Oil Legality in Kentucky: Cannabidiol State Law Regulations in KY, USA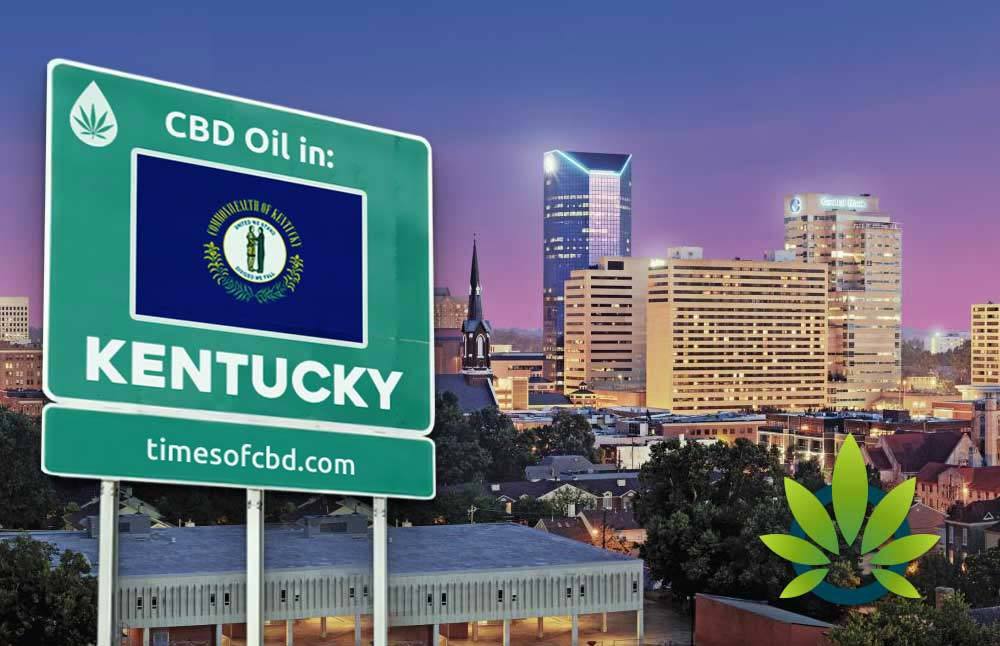 Public misconceptions and misunderstandings about the nature of CBD continue to permeate the industry. From a legal perspective, the conflation of products of the industrial hemp plant with products derived from the cannabis plant contributes to a complex and often confusing legal framework in many parts of the United States. While derivatives of the cannabis plant often contain significant amounts of THC—a psychoactive chemical capable of producing a high—CBD products derived from the industrial hemp plant often contain none of it.
Many states have taken this distinction seriously. While some are uncomfortable with the concept of legalizing the medical or recreational marijuana and cannabis industries just yet, they might be interested in reaping the benefits that an industrial hemp program and industry might be able to provide. This is absolutely a caricature of the route taken by Kentucky. The state might have a reputation for bluegrass music and simple farm life, but its legislators have worked hard to create what looks to be a sustainable pilot program for the growing hemp industry.
Several pieces of legislation and government announcements have helped to create a unique legal framework for hemp in Kentucky. First, the Senate Bill 124, passed in 2014, redefined the term "marijuana" specifically to exclude CBD. This was a significant decision because it set the groundwork to decriminalize this substance. The legislation also made it possible for Kentucky University's School of Medicine to conduct clinical trials on CBD usage with the help of the FDA.
Finally, Kentucky statutes from 260.950 to 260.869 outlined the stipulations of the industrial hemp program which now allows hemp companies to operate legally today.
Age Requirements for CBD in Kentucky
The age requirements in Kentucky are understandably dependent on a variety of different factors. The most important factor is probably going to be the type of shop in which the CBD products are being sold. Though smoke, head, and vape shops are the most likely to hold the popular smokable CBD items of the day, these establishments often also have a strict age requirement—either eighteen or twenty-one—concerning who can even enter their shop to make a purchase.
Luckily for younger users, Kentucky gas stations, food health stores, and convenience stores will also often stock CBD and hemp-derived products. In these types of retailers, the age requirements are going to depend largely on the shop and local laws. For a general rule of thumb, though, companies are likely to require their patrons to be at least eighteen to purchase CBD products.
Where to Find Kentucky CBD
CBD in Kentucky can be found in several different types of shops. The most common shops to have quality smokable products are going to be smoke shops, vape shops, and head shops. These organizations will already have a reputation to maintain and should only stock the most quality smokable and edible CBD derivatives. But these shops are also stricter about the age requirements for who can enter the shop and make a purchase.
Luckily, there is a long list of non-smoke stores in Kentucky that are loaded with CBD products of different kinds. Convenience stores, gas stations, and many food health and wellness shops regularly stock CBD and hemp-derived products. Consumers might still need to be over the age of eighteen to purchase and consume these products, but readers can inquire with their local store to find out what their specific regulations are.
Types of CBD in Kentucky
Kentucky's industrial hemp pilot program makes it legal for companies to manufacture, possess, and distribute any CBD product derived from the industrial hemp plant with a THC content under 0.3% by volume. If the THC content surpasses this limit, then it is illegal to distribute and constitutes a scheduled marijuana derivative.
Smokable CBD oils, CBD balms, CBD creams, and CBD edibles are all available all over the state of Kentucky. Users should call and ask their local supplier to verify what they might or might not have in stock on a given day.
Buying CBD Online in Kentucky
It is completely legal to order CBD from the internet and have it shipped to their home in Kentucky. Most online retailers are happy to ship to Kentucky, and there do not seem to be any jurisdictions in the state where the purchase would be against the law. Readers are always responsible for ensuring that they comply with local and state laws, so further research might be required.
Consumers should also conduct their own research to verify the potency and quality of the products that they purchase from often-unregulated online retailers.
Future Legality of Kentucky CBD
Kentucky is likely to follow the demonstrably pro-CBD path being walked by states all over the country. As CBD becomes a household name and studies continue to prove its worth to the self-healing community, Kentucky is probably going to continue to make it easier for its citizens to gain access to fully-legal CBD and hemp-derived products.

TimesofCBD is the most active daily CBD news publication featuring the latest cannabis industry stories and marijuana market trends. As the leader in CBD-centric content curation, we invite all readers to come for the headlines and stay for the insights. Quality is the top priority when presenting user guides, analyzing product reviews and reporting fact-checked news announcements. All information is for educational and informational purposes only. Disclaimer.
Got news? Email contact@timesofcbd.com