CBD in New Jersey: NJ State Laws and Where to Buy Legally
CBD Oil Legality in New Jersey: Cannabidiol State Law Regulations in NJ, USA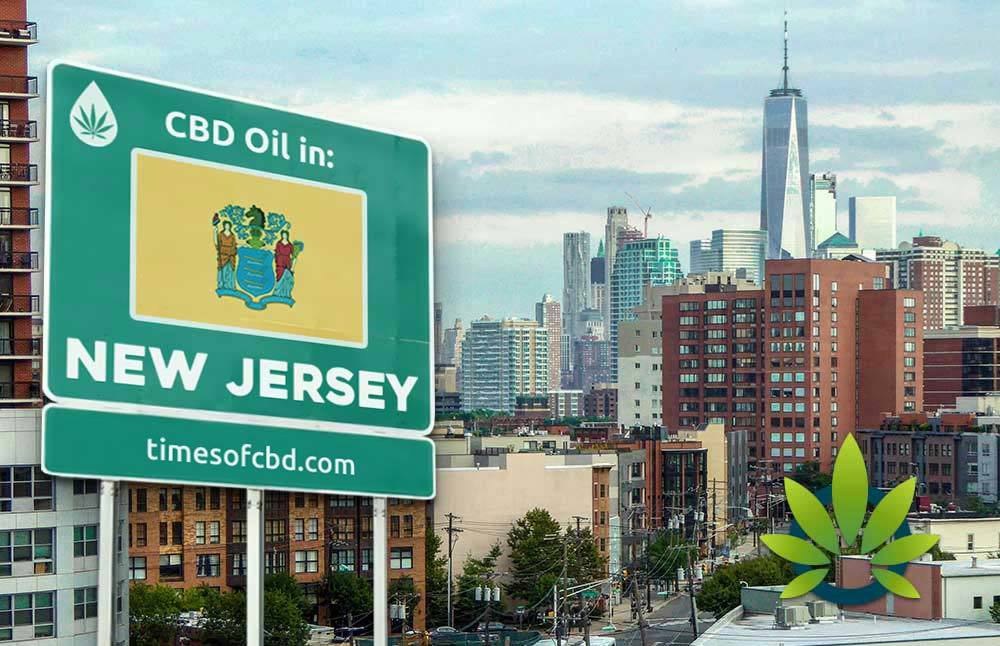 New Jersey clearly isn't a hub for the marijuana and cannabis industry. While the state might have a couple laws on the books in favor of user's right to consume marijuana and hemp, it has not yet legalized either an industrial hemp program or an adult-use cannabis framework. This makes accessing CBD and other hemp derivatives a complicated and difficult process.
New Jersey happens to be in the clear minority when it comes to their regulation of the CBD substance. Most states have a least some framework in-place for an industrial hemp pilot program, and many are making major headway when it comes to the establishment of a substantive adult-use law for users looking to obtain marijuana and cannabis products without a medical reason. But in New Jersey, only the medical cannabis law from 2009 remains.
Even this 2009 medicinal marijuana law is a bit restrictive for the rest of the country, coincidentally. The law only permits users with specific conditions to access a medical marijuana card, and severely limits the work of dispensaries in the expanding market for medicinal cannabis within the state.
Still, the Farm Bill from the United States federal government legalized the hemp industry years ago. As a result, much of the state of New Jersey continues to sell different CBD products with low THC content over the counter. This guide should serve as a basic guide to the legal status of CBD in the state of New Jersey, but readers are ultimately responsible for following and researching the laws of their local, state, and federal government.
CBD Laws in New Jersey
The only law currently on the books regarding legal cannabis is Senate Bill 119. Passed in 2009, this law makes it possible for select patients who have a signed document from their physician to access high-quality medical cannabis and cannabis products. The state has published with the law a list of the conditions for which medical marijuana is considered to be a potential and legal form of treatment. Consumers with a medical marijuana card can obtain marijuana only from licensed medical dispensaries all over the state.
It is important to remember that the existence of the Federal "Farm Bill" creates a slightly more complicated legal atmosphere for low-THC CBD and hemp-derived products. This legislation legalized the hemp industry in all fifty states. As a result, many stores and shops in New Jersey might still be selling CBD products, even without a state-specific law on the books supporting the industry.
Age Requirements for CBD in New Jersey
Under New Jersey law, patients under the age of eighteen can obtain medical marijuana with their doctor's permission only if their parent or legal guardian submits a document in writing saying that the prescription of marijuana is okay for their child. In all other cases, medical marijuana is only legally allowed to be prescribed to those patients over the age of eighteen.
For CBD which does not qualify as a medical marijuana product, the age requirement is almost invariably eighteen in the state of New Jersey.
Where to Find New Jersey CBD
Medical marijuana products—including CBD—can only be found in medical dispensaries, which must be licensed, tested, and vetted extensively by the state government of New Jersey. These dispensaries are very careful to only sell to those who can legally purchase medical marijuana, but they often offer the most potent and effective CBD products that are available in New Jersey.
It is quite a bit easier for users to get ahold of low-THC and non-medical CBD. This CBD will not usually get the user "high," and cannot show up on most drug tests because of the low THC content. But it s widely available and still boasts an extensive list of potential benefits for health and mind alike. This form of CBD can be found in smoke and head shops, as well, as some gas stations, food stores, and even convenience stores.
Buying CBD Online in New Jersey
It is legal to buy CBD and have it shipped to New Jersey. Most online retailers have no problem shipping to this state, and online retailers can often offer some of the most comprehensive and variable selections of different CBD products among all distributors of CBD products. However, the online CBD industry seriously lacks oversight, and consumers should be sure to research companies and providers before making a purchase.
Additionally, it could be a serious criminal violation to purchase and possess CBD with a THC content that is above the legal limit in New Jersey. Though the legal status of low-THC CBD is relatively grey in nature, it is still important that users take responsibility and research their local laws to be sure to not violate them. In any case, purchasing CBD online in New Jersey is a viable option.

TimesofCBD is the most active daily CBD news publication featuring the latest cannabis industry stories and marijuana market trends. As the leader in CBD-centric content curation, we invite all readers to come for the headlines and stay for the insights. Quality is the top priority when presenting user guides, analyzing product reviews and reporting fact-checked news announcements. All information is for educational and informational purposes only. Disclaimer.
Got news? Email contact@timesofcbd.com