Examining the Bumpy Pathway Ahead for Medical Marijuana in 2019: Legal, Banking, Trade and Research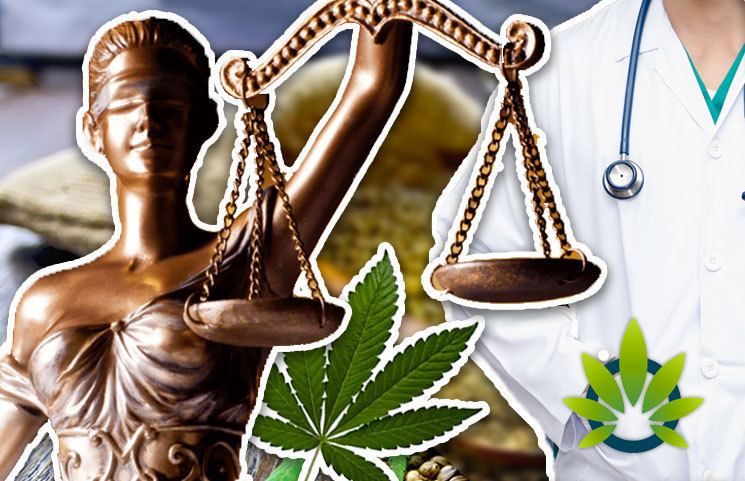 It has a been a great supporting year for marijuana especially in terms of its legalization and regulations. The year 2018 had seen a series of events unfolding in the face of the rules and regulations that ultimately culminated in relaxation of the previous stricter laws. The year saw the gradual dissolution of Attorney General Jefferson Sessions' hatred against marijuana legalization and the overpowering by the Trump administration on the heavy legislation held in regard to marijuana.
During the time Sessions was repealing memorandums unleashing federal prosecutors across the country to resolve on how to channel resources to cut down pot possession, distribution and cultivation in the states where it is legal, yet on the same day of this announcement, which was the 4th January, the Vermont lawmakers voted for legalization of marijuana. This action was the first of a kind which led to legalizing cannabis through the lawmakers casting ballot voting system.
In fact, a number of Republicans had joined with the Democrats in attempts to legalize medical marijuana. It was a miraculous transformation which happened in the U.S. Senate and by mid 2018 Utah and Missouri approved medical cannabis, while recreational weed was approved in Michigan. In earlier 2018, Oklahoma had also joined in for the medical marijuana program. Thus the count of states allowing medical marijuana was twenty-three and for recreational uses, the number of states allowing it was ten including the District of Columbia.
The Pathway Ahead for Marijuana in 2019
As majority Americans are turning to believe in the medicinal properties of hemp and most of the Republicans voting in its favor, the tide of marijuana legalization movement has changed for better. Though marijuana is federally illegal and even in states where it has been legalized, dispensaries and growers face daily challenges. In the following context, we are going to discuss some of these challenges and ways to overcome it in the coming year 2019.
Extended Legalization
Altogether 33 states have legalized medical and recreational marijuana as of 2018. Of the total 50 states in the U.S. there are still 17 states to decide its fate on marijuana. Texas and Virginia are likely to change their views on marijuana legalization. In the 23 states where medical marijuana is being allowed, there is hope that the residents will be able to use the cannabis products more freely soon. New York state Governor Andrew Cuomo has made his views social on making recreational marijuana a top priority in 2019. His views come in accordance with the rights of the citizens being more important than the tax benefits from the plant.
Graham Boyd, an attorney and director of the New Approach PAC, advocates on pro-marijuana rights for the U.S. citizens and is hopeful that more adult Americans will be having full access to cannabis in the following years. States of Connecticut, Illinois, and New Jersey are also willing to join hands in allowing recreational marijuana by 2019.
The reforms in marijuana laws still have a long way to go for many states. With increasing numbers of states allowing cannabis for medicinal and recreational purposes, there is hope that in a couple of years the outlook will change for the better. Minnesota, New Hampshire, and New Mexico are also willing to reconsider their laws ending prohibition and regulating cannabis. A large number of state lawmakers and governors are also putting strong efforts and are coming to the realization that they cannot hold up the cannabis laws for much longer.
Banking Challenges
Banking is the biggest issue concerning farms and companies that are dealing with cannabis and its products. The U.S. banks are unwilling to deal with the cannabis companies and also make their addresses online to the public. As a result of this, the cannabis companies have huge deals of cash with them and the fact that their addresses are open to public access, they are easy targets for theft and robbery. Prospective criminals can track these company stores and easily raid then and snatch the income of these legal companies.
The Strengthening the Tenth Amendment Through Entrusting States (STATES) Act if passed would amend the Controlled Substances Act of 1970 to exempt marijuana from federal enforcement individuals or corporations in states who are in compliance. This was introduced by Cory Gardner and Elizabeth Warren, which would recognize weed legalization through ballot initiatives and state legislature. This would also allow cannabis companies to open bank accounts, seek tax deductions and take refuge from crimes.
It is estimated that in the next 10 years the U.S. government will earn $5 billion if cannabis stays banned. This disparity between state and federal laws makes the cannabis companies pay double taxes and effective rates of up to 70%. It is due to clause 280E in the 1970 Controlled Substances Act which states that individuals trafficking in Schedule I drugs are not entitled to receive credits on their taxes or seek deductions. It was valid during the 1980s to avoid crashing by the illegal traders, however, in times of its legalized status, this is a big hurdle for the growing businessmen.
A Joint Tax Committee estimate needs to be presented in the U.S. Senate to get this issue fixed. The STATES act introducer Gardner also tried to implement an anti-280E bill however it was ignored by the Congress legislature. Better reforms in the banking sector dealing with cannabis companies will ensure trade flourish freely and everyone enjoying the mutual benefits.
Cannabis Research
In view of cannabis being federally illegal, the research on it has not flourished openly. University of Mississippi and California allow scientific research in cannabis. However, the weed grown in these labs is different from what is found in the state dispensaries. There has been plenty of studies in European and Canadian universities pointing to the vivid applications of cannabis in the medical industry. Products from the cannabis plant like cannabidiol (CBD) have been found as an effective tool to treat various medical conditions like chronic pain, anxiety, stress relieve, inflammations, seizures and epilepsy and deteriorating mental illness like Alzheimer's and Parkinson's disease.
Stockton University began considering of introducing cannabis in their curriculum. They developed a minor in cannabis studies which the school was offering starting 2018. Northern Michigan University also promises to offer majors in medicinal hemp chemistry. Of course, there are hurdles faced by the research scholars doing such work. The Drug Enforcement Agency (DEA) and the National Institute on Drug Abuse (NIDA) behave strictly on these fellow researchers.
In the Department of Anesthesia and Peri-Operative Care, Judith Hellman took close to one year to get approval for some 400mg of THC, CBD, and CBN. She was being monitored by the DEA and was being watched over for storing the weed safely. Also, NIDA has given different classifications for the various cannabis constituents like THC, CBD and CBN even though they are extracted from the same plant.
In addition to these, there is an unwillingness to fund research in cannabis. The granting committees find it hard to spend money on weed research. The California state legislature has allotted several millions of dollars for cannabis research, a part of which comes from the state's tax collection for the plant. As of passing the Farm Bill in December 2018, CBD use and research have found a green signal. The National Institute of Health looking for treating opioid problems sees marijuana as a successful tool.
Illicit Trade
Even when marijuana is being made legal in many states, there are a large number of illegally trading companies. Due to high taxes, negligent oversight, and oversupply in the states of Washington and Oregon there has been a black market of the legal weed. There has been a rise in the number of illegal companies trading marijuana in California and Michigan, and now even in Canada. These illicit stores without proper licenses tend to get away from eyes of law.
It may be suggested that the high percentage of tax that has to be paid by these cannabis companies is leading to an increase in the number of illegal stores and companies. In addition, high licensing fees is also a limitation for several enthusiasts willing to open a cannabis company. In 2018 California, less than 250 dispensaries had temporary licenses. As of now, it is estimated that there are seven illegal for every legal store in California. This is not a very good sign when the cannabis market has been projected at $15 billion a year for the golden state.
It can be assured that reducing the tax levied on marijuana companies, the legal trade can be helped to thrive legally. However keeping present revenue generations from marijuana by the U.S. government in prospect, full-scale legalization and easy taxation is a distant sight.
Restrictions and Racial Gap
The high taxes and the licensing fees limits the number of cannabis company owners to American middle-class tier. There has been many stipulations in the Hemp Farming act too which prevents a large population from entering the cannabis business. It is forbidden for people with a drug felony conviction in the last ten years, to enter into the hemp and CBD market.
Restrictions like hemp cannot contain more than 0.3 % THC, as per the Farm Bill makes it a hard one to follow. Also under section 10113 of the Farm Bill, state departments of agriculture must consult with the state's governor and chief law enforcement officer to strategize a plan that must be submitted to the Secretary of USDA and only after his approval any further work can be done.
Since the ancient times, hemp has been a tool to discriminate the cannabis using Mexicans or African-Americans and deny them the basic human rights of freedom. This outlook of the nationalist politicians and the radicals has not been able to give equal status to these citizens and neighbors.
There is a low number of African-American store owners in states like Detroit where their population is, even though, more than 70%. This number of other ethnic community owners is set to dwindle in the coming years as the industry becomes more corporate. States of Sacramento and Oakland tried to establish market measures to reduce this racial inequality, however, they failed. There is less hope for this issue to be fixed unless there is a shift in the mindset of all the Americans.
Final Thoughts on the Major Challenges
Even though 2018 has proved to be a great year for cannabis movement, there are numerous challenges before this industry prospers to its fullest. The above mentioned are the most common and there are various others in addition to these. In the coming years at least these common ones need to be dealt sophisticatedly to usher the market growth.
It is certain that many more American states are going to legalize weed for medicinal and recreational purposes in the next years ahead. More funds for research on its therapeutic effects would aid the growth of its use. Banking regulations need to be improved and the cannabis companies need to be dealt ethically. The tax imposition also needs to be reduced in terms of the percentage taken from these companies. Finally, the racial gap in marijuana use and growth needs to be bridged so that the cannabis business and usage can achieve its full potential and benefit mutually. There is plenty of groundwork to be done in the coming years and I am hopeful it will be sorted soon.