Cannabis Firms Participate in LGBTQ+ Pride Month Celebrations with Product Specials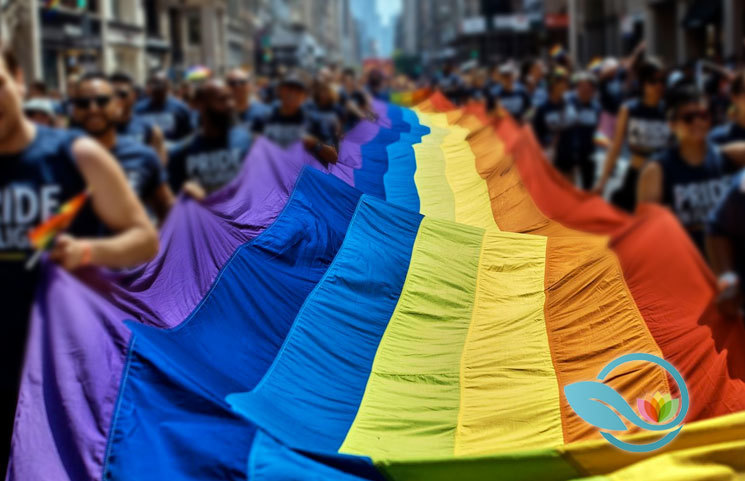 The cannabis industry, in its usual manner of being fun and accommodating, has aligned itself with the LGBTQ+ community. In this industry, we don't discriminate. This is why the cannabis community is the warmest place for everyone.
As a result of it's open-mindedness, the cannabis community has always been open to working with valid causes across the country and globe. The latest is the alliance with the LGBTQ+ community.
As active diversity champions, some cannabis firms have taken on the initiative of sponsoring certain events during Pride Month.
Pride Pack
Lowell Herb Co. in partnership with GLAAD is currently working with Gina Rodriguez on complementary artworks that will come with the purchase of every unit of Lowell Pride Pack this month.
According to Libby Dolan, Lowell's Communications Coordinator,
"Lowell wanted to go a step beyond monetary donation to GLAAD by personally supporting someone within the LGBTQ community,"… "Dina is an entrepreneurial, cannabis-positive illustrator who also identifies as LGBTQ, and we're grateful we could support her small business and uplift the LGBTQ community by utilizing and highlighting her talent."
While GLAAD has worked with other firms in other industries, this is the first partnership with a cannabis firm. And Dolan thinks it's a good thing considering that similar to the LGBTQ+ community, both entities stand for unconventional thoughts and ideals.
"Cannabis use is still considered deviant. We say this not to compare or minimize others' struggles, but as we push to normalize our industry within society, we want to help other groups do the same," says Dolan.
Pride Pastilles
Another brand that's celebrating pride month and identifying with the cause is Mr. Moxey's. This company is doing this by introducing their limited edition Proud Peppermint PRIDE Pastilles. These are 100mg CBD and 50mg THC mints that come in a rainbow colored tin. The company is also partnering with other dispensaries and will be donating $1 for every tin that's sold during Pride Month to the LGBTQ+ cause.
According to Tim Moxey, co-founder of Mr. Moxey's Mints,

"The limited edition Pride tin is rooted in our belief that, just as so many people helped us in our fight to legalize cannabis, it is our responsibility to embrace and support other movements that seek to gain equality and improve lives in the world".
Pass for Pride
Blüm, a Cali based dispensary is doing its part in partnering with the LGBTQ+ community for Pride Month. In conjunction with Goodbrands, it's producing the #PassforPride and BlümProudly advertising campaign. This ad campaign comprises solely of photographers, actors and talents from the LGBTQ+ community.
According to Javier Mayer, Talent Acquisition Specialist at Canndescent/Goodbrands,

"If I see cannabis ads that do not reflect me, I'm not going to spend my money there,"… "As an industry, we can be scared of looking 'weird,' but we can't ignore our drag queens, our transgendered and non-binary activists. They helped us get to where we are now."