Curaleaf Hemp: CBD Company News and Product Review Updates
Curaleaf Hemp: Medical and Wellness Cannabis Alternatives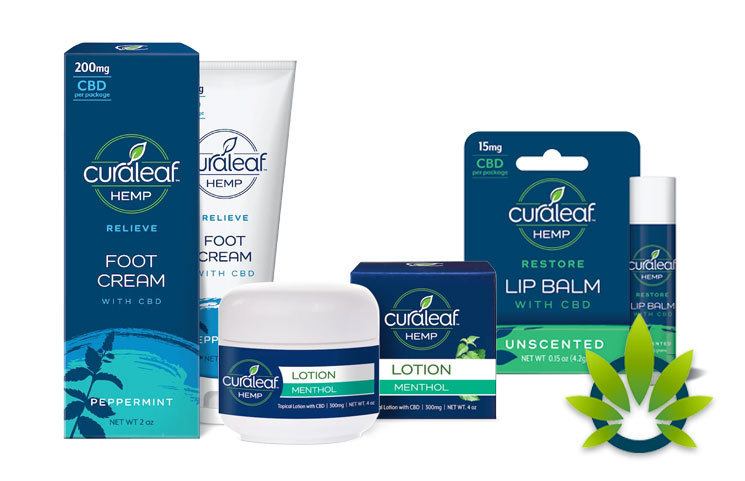 Hemp products have developed a strong reputation lately for their potential ability to reduce stress, anxiety, irritation, and the like. Those who are looking for a quality hemp product though may find themselves struggling, especially due to the many different options on the market and the concerns about quality. The good news is that this review may have a prime suggestion concerning a brand.
The brand, called Curaleaf, offers men and women a range of options that they can choose from and products that are made with quality standards. Here is an overview of the brand and its product offerings so that users can make an informed decision for their needs.
Curaleaf is described on its website as a "leading vertically integrated medical wellness cannabis operator in the United States." The company operates in 12 states, there are 48 dispensaries, 14 cultivation sites, 13 processing sites, and over 150 registered patients. The formulas are made with quality standards by the company's team of physicians, pharmacists, medical experts, and industry visionaries. With the team's work , a range of cannabis-based therapeutic products were created that men and women can incorporate into their lifestyle for better wellness and health.
Cultivation Standards
There are many different qualities to take into account when choosing a formula, one of which is the cultivation standards implemented by the brand. In this case, Curaleaf Hemp Products are made with high-quality cultivation standards. The products are cultivated based on highly-qualified in-house research and development in tune with good agricultural practices. The formulas are cultivated based on optimal yields of high-quality and consistent medical cannabis. By choosing a brand that implements quality cultivation standards, users can make a prime decision for their needs.
Processing Standards
Another quality to take into account is processing standards. How formulas are processed directly lends upon the overall quality of the formulas. Here, the brand leverages extensive R+D capabilities to train its staff, which then utilize the superior extraction techniques to create premium-branded products. The range of products that apply the brand's quality processing techniques include oils, vaporizing, cartridges, concentrates, tinctures, mints, capsules, edibles, and flower pods. Further, the brand has strain specific terpene profiles that have been released in every state.
Patient Care
Curaleaf is also dedicated to ensuing that its patients are well taken care of. That is to say, the brand has a number of dispensary teams, which have already served over 87,000 registered patients since the brand's inception in the specific medical states. The dispensaries have associates who work to educate and guide patients through the purchase process, dosing, strains, and other factors that influence their decision and what the best option is for their needs.
A Range of Product Options
Curaleaf Hemp offers users a range of quality products options that they can be satisfied with adding to their routine. Here are the main product categories that users can find on the brand's website:
After Sun
Body
Face
Hands and Feet
Lip Balm
Oil
Post Shave
In addition to being able to choose products based on product category, users can also view products based on the collection. There are a number of different collections that users can browse through, such as:
Relax
Relieve
Renew
Restore
Each of these categories enables users to find formulas that make work well for their day-to-day needs. Users can experience the therapeutic qualities that they need to feel better on a regular basis.
Curaleaf Hemp Formulas to Start With
Though this review cannot cover all of the products available – because there are many of them – here are a few that users may want to start with.
Curaleaf Hemp Lotions
Curaleaf Hemp Lotion
The CBD Hemp Lotion is a luxurious and high-quality formula that features 300mg of CBD per package. To experience the soothing and therapeutic qualities that the topical solution has to offer, all users need to do is to massage the formula into their skin thoroughly and until absorbed. Those who use the product should keep in mind to avoid its contact with their eyes, nose, mouth, and ears.
Curaleaf Eye Cream
The Renew Eye Cream is an unscented formula that is made out of CBD derived from US hemp. The product does not contain any THC and the raw materials in each batch are tested as well. In addition, the brand tests the finished product before packaging. The formula is also very easy to use. Simply massage the formula onto one's face and neck, thoroughly and until absorbed. Like other topical applications, users should keep in mind to avoid the eyes, nose, mouth, and ears. Further, the formula is most effective when it is applied to clean and dry skin, particularly after a shower or bath.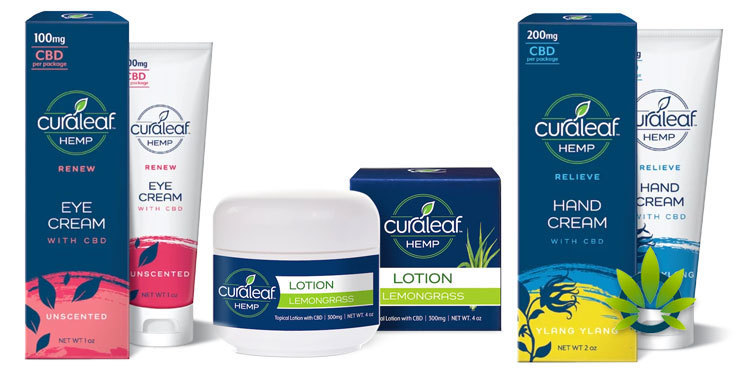 Curaleaf Massage Oil
There are few things more luxurious than a good massage. Curaleaf's massage formula features no THC. It is derived from US-grown hemp and every batch's raw ingredients and the final batch are tested and verified to meet quality standards. To enjoy the benefits of the products, users simply need to massage the product into their skin. Upon doing so, they'll be able to experience the soothing effects of the formula.
Curaleaf Men's Post Shave Cream
Having a good shave cream on hand can make a world of difference. In this case, the Curaleaf Men's Post Shave Cream is a formula that men and apply to their routine to promote a good shave, while also to experience the beneficial qualities of hemp. Using the formula is easy as well. All users need to do is to apply the formula to the shaved area absorbed.
These are just a few of the products offered by the brand. There are many others that users can browse through and choose from.
Curaleaf Drops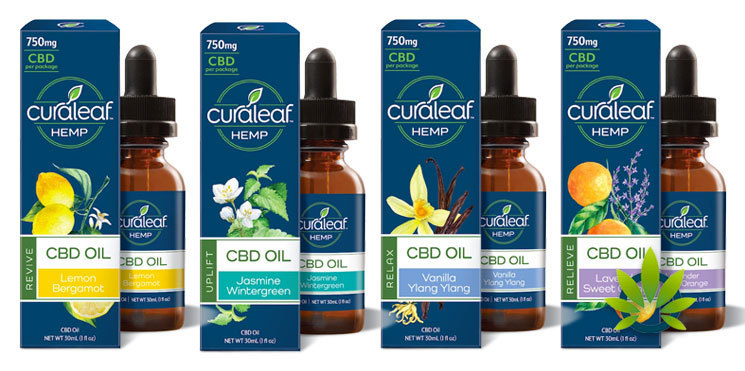 Curaleaf Return Policy
Before purchasing products, users may also want to be aware of the return policy. Curaleaf's return policy is on its website. It reads in part, "We offer a 30 day return policy. If 30 days have passed since your purchase, unfortunately we can't offer you a refund or exchange. To be eligible for a return, your item must be unused and in the same condition that you received it. It must also be in the original packaging."
Curaleaf Summary
Overall, Curaleaf Hemp offers a wide range of products that users can feel good about incorporating into their routine. To learn more about the products and to get started, just visit the brand's website today.
Curaleaf Company News Updates

TimesofCBD is the most active daily CBD news publication featuring the latest cannabis industry stories and marijuana market trends. As the leader in CBD-centric content curation, we invite all readers to come for the headlines and stay for the insights. Quality is the top priority when presenting user guides, analyzing product reviews and reporting fact-checked news announcements. All information is for educational and informational purposes only. Disclaimer.
Got news? Email contact@timesofcbd.com