Pittsburg City Council Blocks Hemp Cannabis Businesses for At Least Another Two Years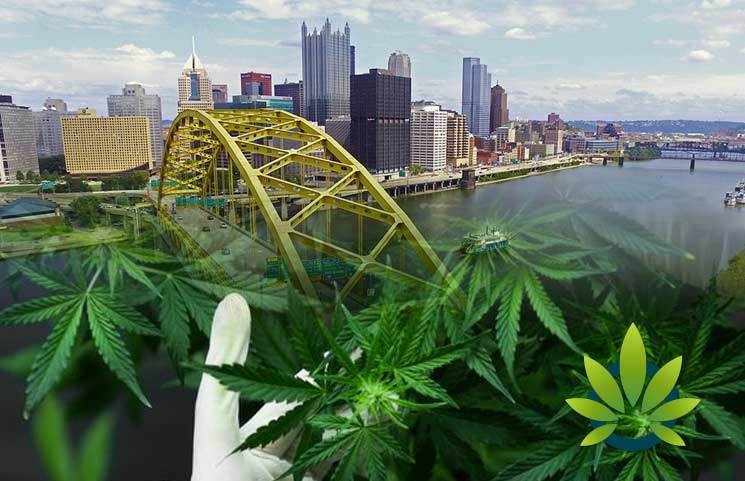 The city of Pittsburgh has spoken, at least for now. It doesn't want to have anything to do with raw hemp. This is the non-high strain of the hemp plant that's used in many industrial applications.
Pittsburgh's City Council voted to ban the establishment of new commercial businesses that deal with raw hemp for the next two years. The vote extended the 45-day moratorium on the establishment and operation of raw hemp businesses which the Council imposed in May.
Assistant to the City Manager, Jordan Davis, urged the Council to issue the moratorium. This is to allow the government to develop regulations that will help address any imminent and immediate threat that raw hemp may pose to public safety, health, or welfare. The rationale is that the city still doesn't have a cannabis ordinance with provisions for raw hemp. There are no such regulations at the state level, either.
"Hemp is not considered cannabis under state definition if it does have less than 0.3 percent THC….," Davis said. "Yet, in our review, raw hemp does carry with it some of the similar concerns, which include the appearance of cannabis, potential odors, and the evolving state regulations at this time are not well set and are tough to include in any applications we review."
The ordinance got a boost from the enactment of new regulations from the federal government. It is now legal to grow raw hemp and required states to remove the substance from the Schedule I list of substances. This is a group of substances with no known medical use and with a high potential for substance abuse. Raw hemp may be similar to cannabis, but it doesn't have the level of THC concentration that can get an individual "high". It is often used in the manufacture of CBD oil and other similar products.
Davis argued that hemp looks the same as cannabis regardless of its THC content. He said that this makes it very difficult to distinguish hemp from cannabis.
He said, however, that it is legal to use hemp compounds from raw hemp. These can include CBD creams and oils.
While federal law requires hemp products to contain no more than 0.3 percent THC, there are no existing standards as to how to test THC in plants. Without a credible lab test, it is possible to think of the product as cannabis. This makes it federally-illegal.
The city ordinance makes it illegal to cultivate raw hemp for commercial purposes. It is also illegal to extract from raw hemp or do any procedure with the biomass of the plant.
Davis added that a hemp ordinance is possible which can mirror that of the cannabis law. The city bans marijuana deliveries and dispensaries. However, it allows testing and manufacture of cannabis products. For instance, the city approved in July 2018 the very first cannabis permit for the production of CBD-infused oils, topical creams, lotions, and a few ingestible products.
"One of the reasons we did the 45 days in the first place is because it is too new," said City Councilwoman Merl Craft. "There are not a lot of regulations surrounding this, but also it is so easy to confuse the cannabis and hemp, so that is one of the reasons we wanted to make sure we got it right before we put together any policy."
"So for me, looking at those two years, for whatever it takes to get it right, let's take the time to get it right."