Optimal Heating Ranges and Ideal Temperatures for When Vaping CBD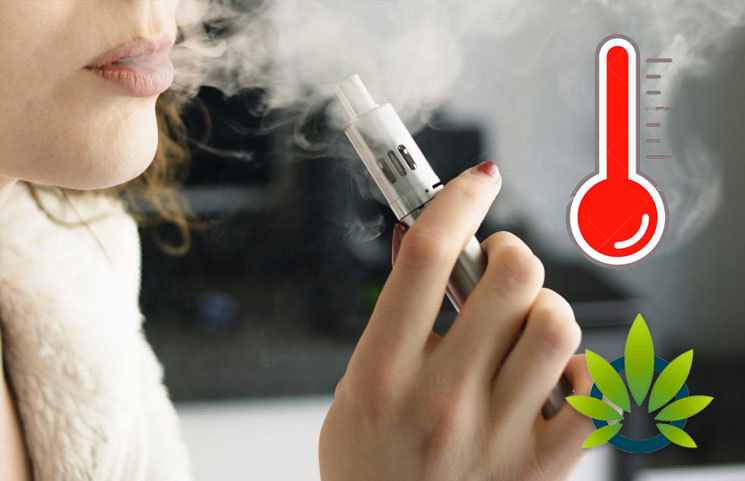 There are a number of factors that influence the ideal temperature for vaping CBD. These factors including the flower strain, the device that one uses, and the effects that one is looking for. Generally, those who vape may want to consider temperatures ranging from 325 to 450 degrees.
Further, there are three particular temperature ranges that users can choose from for particular effects. For example, for a light experience, users may want to opt from 325 to 355 Fahrenheit. For an intermediate experience, users may want to consider 355 to 395 degrees Fahrenheit. Lastly, for a heavier experience, users may want to opt for 395 to 450 degrees Fahrenheit.