Medical tech startups to save the day when insurance services back out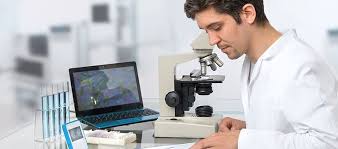 With rising prices of health care industry, having insurance has become a mandated requirement. Your insurance shall cover your health-related requirements without digging a hole in the pocket. However, there are many gaps in the current system enabling the provider to escape from not wanting to pay for the treatment. Today, a good load of the medical start-ups has started filling the gaps with applications and modern technology.
As stated by Forbes, there is $2.8 billion+ worth venture capital invested in the health care based start-ups during September 2018. This was a whopping 70 percent increase in investment as compared to the previous year. For emergency issues, there is a doctor to help you out. However, when it comes to everyday problems, there are multiple health-based innovative start-ups to aid you without the need for insurance.
With time, hearing aids are being turned into daily-use devices. For example, the U.S. based insurance services rarely cover the hearing aids. When 48 million residents in this country suffer due to loss of hearing, it is vital for the insurance service providers to cover the same unless this issue occurs among children. With age, the hearing capability decreases and as defined by the insurance services, this concern isn't worth covering for health insurance.
In order to serve as a game changer, Eargo, a completely new venture has merged the line between tech start-ups and medical firm. This company sells hearing aids priced at $1450. One can purchase them directly at the official website of the company. The device, known as Eargo Max currently boasts improved reduction of noise and better quality for audio input and output while being priced at $2150. Another device from the line named Eargo Neo, which is a premium product, comes with the best quality audio provided by the company with a comfortable design along with faster charging. This version of the device is priced at $2550 for each pair.
Even its upgraded model comes at half the price of the traditional hearing aids that were bulkier as well. Additionally, the company provides these hearing aids with a trial period of 45 days to help the users decide if it works for them or not. However, these devices have been certified by the FDA for the treatment of very light to a moderate loss of hearing. To help ease the burden of purchase, Eargo has paired up with Synchrony and CareCredit to offer financial deals to the buyers.