Kim Kardashian Puts Together CBD Themed Baby Shower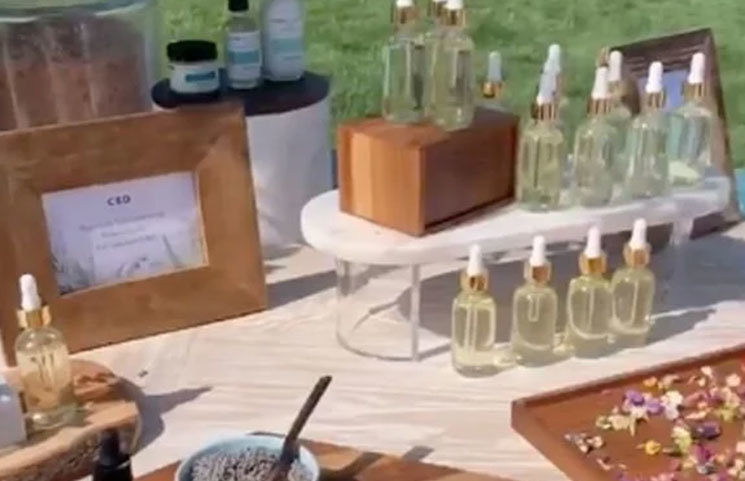 Baby number four is on the way for power-couple Kim Kardashian and Kayne West. During the couple's baby shower, the theme was a hot yoga study so that guests, and Kardashian, could zen out.
According to a Huff Post article, Kardashian is quoted as saying, "So, because I'm freaking out and the baby is coming in, like two weeks, I thought what better way to celebrate than to have a little CBD." Guests were offered south baths, massages, and CBD-infused goodies such as body oils, salts, and much more. Kardashian also stated, "I thought it was kind of ridiculous to have a fourth baby shower. But I thought I'm freaking the fuck out having a fourth kid. So everyone have a puff and put on some oil."
Allegedly, the choice brand of CBD at Kim Kardashian's baby shower was Aurora Cannabis. According to an April 25 article by Markets Insider, investment app Robinhood, "420,000 users own the marijuana stock Aurora Cannabis." The article continued, "The reason for Aurora's popularity is not clear, although it does have the lowest nominal stock price of the major cannabis companies, potentially increasing appeal."
TimesofCBD always fact checks sources but is not eligible to be held liable for the accuracy in CBD news, medical reports and research guides. Everything here is for educational, informational purposes only. While quality is our priority, no statements found on this website have underwent Food and Drug Administration evaluation. The efficacy of any products or claims made have never been approved by the FDA. No products shall ever be intended to diagnose, treat or cure any disease or prevent any ailment.  Always seek additional medical advice and consultation with a professional healthcare practitioner before considering any CBD.