Can Cannabis Oil (CBD) Truly Help Relieve Your Arthritis and Chronic Pain?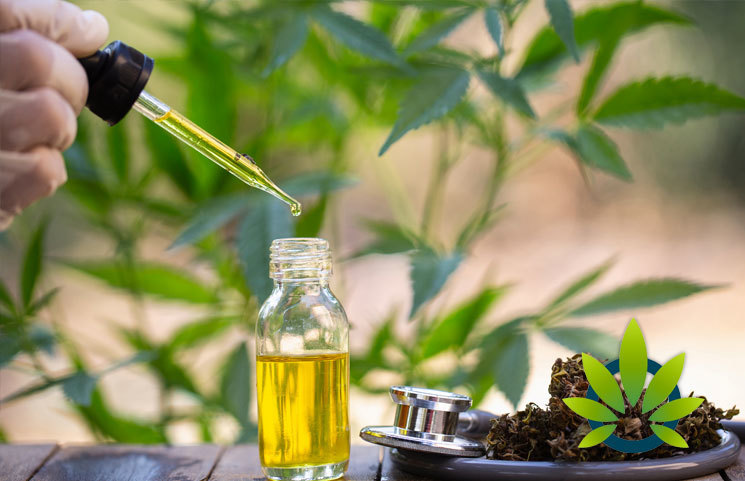 Cannabidiol oil, which contains CBD extracts from cannabis plants, has been linked to being a contributing factor in relieving pain associated with chronic conditions, such as arthritis. For those looking for alternative medicine that might be able to assist in reducing inflammation and pain, then CBD oil may be worth the try.
Affecting Different Types of Arthritis
Using CBD oil may be able to provide positive effects and relief on different types of arthritis, such as rheumatoid arthritis (RA) and Osteoarthritis (OA). Rheumatoid arthritis is an autoimmune disease in which someone's immune system attacks their joints, most commonly in their hands and feet. This inflammation leads to swollen, stiff joint that cause pain. Osteoarthritis is a degenerative disease that affects join cartilage and bones, usually affecting the hip, knee and thumb joints. This disease can cause stiffness in the joint, leading to ongoing pain.
Reducing Inflammation
Studies show that CBD oil may affect the receptors in the brain and immune system in that way that can cause a reduction in inflammation and pain. Specifically, researchers are interested in the link between CBD oil and reducing the pain-causing inflammation in arthritis. As the leading cause of work disability in the United States, arthritis affects 54.4 million US adults, according to the Centers for Disease Control and Prevention.
Managing Chronic Pain
CBD oil is known to help manage chronic pain from arthritis by affecting the brain's responses to pain signals. By attaching itself to specialized receptors, such as CB2, in the brain and immune system, it increases its ability to play a role in managing pain and inflammation by allowing the body to produce natural cannabinoids. Scientists believe that these receptors respond to the signals that they receive, which may, in return, reduce pain.
Experiencing Pain Relief
Many who use CBD oil for pain relief apply it directly on the affected area, and others ingest it through the use of a capsule. Depending on the individual's body system and the amount used, it may take up to half an hour to see any effects on the pained area, if effective.
While the effects of CBD oil are still being researched, preliminary studies show that there has been a positive link between CBD oil and pain relief. For those experiencing great pain and inflammation as a result of arthritis or another chronic condition, CBD oil may be a worthwhile health solution to explore.
References:
Medical News Today: Can CBD oil relieve arthritis pain?- https://www.medicalnewstoday.com/articles/319796.php
Lifelong Hemp: How Long Does It Take for CBD Oil to Work for Pain, Anxiety and Depression?-https://www.lifelonghemp.com/how-long-does-cbd-take-to-work
Centers for Disease Control: Arthritis-
https://www.cdc.gov/arthritis/index.htm" https://www.cdc.gov/arthritis/index.htm