Top Cannabis Stocks to Consider Purchasing for Portfolio Diversify as CBD Sales Soar in 2019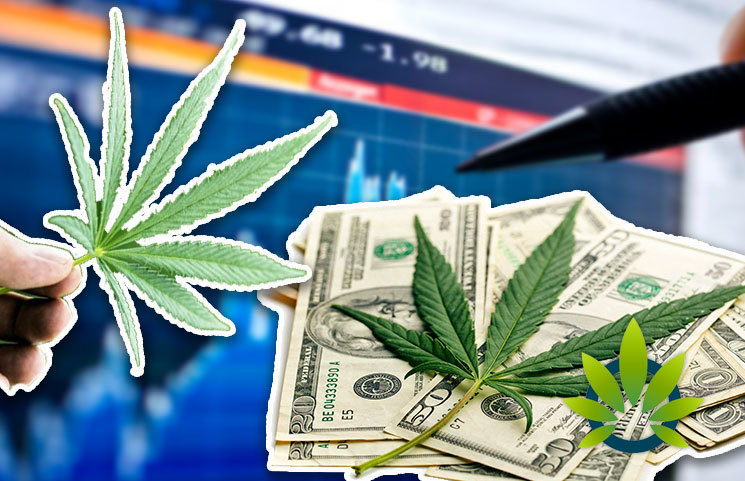 Bitcoin is doing just fine. Since last month, the prices are going up like crazy, but there is old investment advice that says you should always diversify your portfolio. Altcoins will go down together with BTC if the main token faces another bear market, so why not invest in Cannabis stocks?
The global cannabis industry is growing a lot, although not as much as the crypto one. For instance, the Bank of America affirmed that the cannabis market will be worth $166 billion USD in sales in 2022 and the hemp-derived cannabidiol (CBD) market could become a $22 billion USD business.
Since the demand for cannabis and CBD is surging, the industry has plenty of potential in order to end up disrupting several industries like the tobacco and alcohol ones, as well as the pharmaceutical industry. This could create a fortune for cannabis investors and now that you gained some money investing in Bitcoin, you can be one of them as well.
The Time to Invest Is Now
Aurora Cannabis (NYSE:ACB)
In most industries, scale matters. If you have a big cannabis plantation, you will certainly have more profits, too, so looking for the industry leader is a good and safe bet to make. Large growers are even more prone to get lucrative deals with other companies or the government, so the best choice for you is probably Aurora Cannabis.
Why? The company is huge. It is one of the largest publicly traded marijuana producers and you can buy its stocks at the New York Stock Exchange (NYSE). This is the company which had the highest peak product potential this year.
Being so large will give several competitive advantages for the company and will help the cannabis producer to achieve incredible profits. The company, which is based in Canada, was able to gross $367% higher last year when compared to the previous year.
The company has also acquired two others recently: CanniMed and MedReleaf and it is expected to produce over 625,000 kilograms of cannabis per year starting in 2020. The Motley Fool, which provided us some information for this story, affirm that this company has the potential to go as high as one million kilograms if they develop more in the coming years, so there is potential here.
At the moment, the company is still focusing a lot on scaling its products and it will be able to achieve better results soon. This shows just how much this company is powerful when you take into account that it already is able to produce a lot right now.
Charlotte's Web Holdings (NASDAQOTH:CWBHF)
If you do not want to invest directly in cannabis, you can invest in CBD. Charlotte's Web Holdings is one of the global leaders in this industry, as it produces oil, creams, capsules and other products.
At the moment, you can find the products of the company in around 6,000 stores. If the number does not surprise you, though, you should take into account that the company only offered products in 3,700 stores at the end of 2018 and its e-commerce shop is growing a lot. Now, this is a truly big expansion and it has no signs of stopping any time soon.
The company has also struck some important deals with drug and grocery store chains, which will open up, even more, the market for the company.
Charlotte's Web's CEO Hess Moallem has affirmed that the company is entering an important phase and that it will be focused on expanding its business for the future. The production is also going up and the company hopes to plant twice as many acres of hemp as it did before.
Unlike many other companies, too, Charlotte's Web is already profitable even during this expansion, so we have big hopes for this one.
Innovative Industrial Properties (NYSE:IIPR)
Another very interesting investment that you can make is in Innovative Industrial Properties, which is currently offering investors the chance to profit from a considerably curious combination: marijuana and real estate.
Basically, the innovative idea is this: you will invest in a trust that acquired facilities in which medical marijuana will be grown. The spaces will then be leased to state-licensed producers.
At the moment, the company already owns 20 properties which are divided among 11 states in the U. S., totaling over 1.3 million rentable square feet. These are very lucrative properties and the dividends that are passed to the investors seem to be growing as time passes.
Since many U. S. states have not yet legalized the cannabis market, this company has huge growth potential and it will already be a powerful player when the legalization finally comes. Just to understand the potential here, you should know that the shares of the company have gone up 150% during the past year.
At the moment, the company has a market cap of $837 million USD and it seems like this number will continue to rise.
If you take your time and think, you will see that investing in this market right now can be a great idea. The cannabis industry, just like the Bitcoin market, is starting out now. It will become much more valuable in time and you will regret if you lose your shot of making this much money.