Study Finds States With Legal Medical Marijuana Have Lower Use Among Teens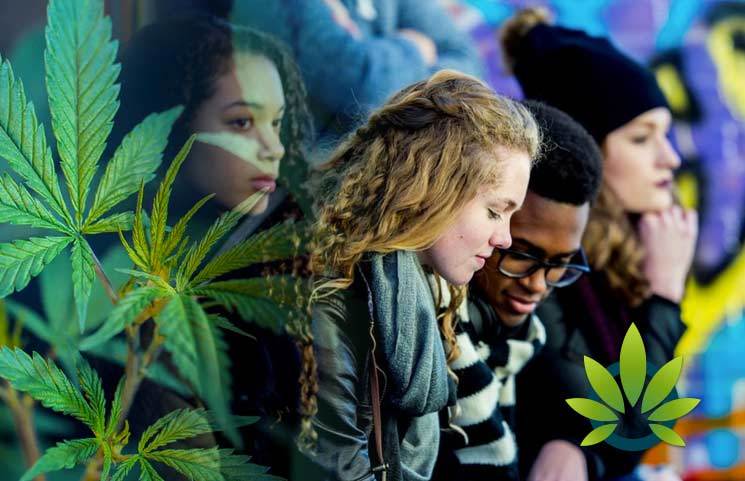 A new study published in the American Journal of Drug and Alcohol Abuse, conducted by researchers at Boston College, assessed teen drug use in states permitting medical marijuana. Researchers assessed surveys by youth around the country from 1999 to 2000. In states allowing for medical marijuana use, teens self-reported a reduction in drug use.
Interestingly enough, also contrary to legalization opponent's belief that legalization would lead to increased marijuana use, the study seemed to determine the opposite.
According to Rebekah Levine Coley, the study's author,
"We found that for every group of 100 adolescents, one fewer will be a current user of marijuana following the enactment of medical marijuana laws."
Certain subgroups also showed a more prominent decline. For instance, blacks and Hispanics showed even less medical marijuana use. According to the researchers, this difference may be accounted for by demographics and economics.
Coley continued,
"Some people have argued that decriminalizing or legalizing medical marijuana could increase cannabis use amongst young people, either by making it easier for them to access, or by making it seem less harmful. However, we saw the opposite effect."
Further,
"We were not able to determine why this is, but other research has suggested that after the enactment of medical marijuana laws, youths' perceptions of the potential harm of marijuana use actually increased. Alternatively, another theory is that as marijuana laws are becoming more lenient, parents may be increasing their supervision of their children, or changing how they talk to them about drug use."
There also seems to be a difference in states that have only decriminalized possession of cannabis – teens in those states did not experience the same reduction in drug use.
TimesofCBD always fact checks sources and aims for the best accuracy in the reporting curated cannabis content consisting of the latest CBD news, user guides and product health research. Quality is the priority, but we are not eligible to be liable as everything here is for educational, informational purposes only. Always seek real additional medical advice and consultation with a professional healthcare practitioner before considering any CBD. No statements found on this website have underwent Food and Drug Administration evaluation. The efficacy of any products or claims made have never been approved by the FDA either. No products shall ever be intended to diagnose, treat or cure any disease or prevent any ailment.