Consuming blueberries can reduce the risk of cardiovascular disease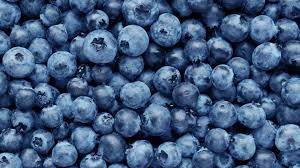 Cardiovascular disease is a major cause of death in the US, leading to 650,000 deaths each year. Heart stroke is another key reason behind increased death rates, with nearly 150,000 killings recorded every year. There are a few anti-inflammatory and heart-healthy diets available today to help handle as well as prevent such issues. However, a new study suggests that there is a food which may outperform the rest in safeguarding your heart.
The study, conducted by the King's College London researchers, reveals that consuming 200gms of blueberries each day can lower a person's heart disease risk by 20%. Besides, those who consumed blueberries on a regular basis also had systolic blood pressure. In fact, the positive effects of consuming blueberries were a lot similar to the effects brought about blood pressure medicines.
The study involved 40 healthy people who were given a drink daily which contained 200gms of blueberries or a placebo drink which contained vitamins, mineral or fiber, for a duration of 1 month. During this course of time, the blood pressure, urine and blood of the participants as well as flow-mediated dilation (FMD) were measured.
The researchers discovered that those who drank the placebo drink did not have any effect on their heart health. On the other hand, major health benefits were discovered among those who drank the blueberry drink in just a period of 1 month.  The function of their blood vessel improved significantly within just hours of consuming the blueberry drink. In fact, the improvements continued to stay in effect even after a month. Besides, the blood pressure and blood clotting regulation also showed signs of improvements.
The researchers noted that blueberries could bring about such significant heart health-related benefits due to the presence of anthocyanins, a phytochemical which makes blueberries blue (and also gives colors to other vegetables and fruit). The anthocyanins in blueberries had a major impact on regulating the blood pressure level of the participants than compared to the minerals and vitamins in the placebo drink.
In conclusion, the findings of the study show a major role of anthocyanins in regulating the biological effects of the blueberries which can help to strengthen heart health and reduce heart disease risk. The study offers further evidence that blueberry consumption among healthy humans can lead to prolonged cardiovascular advantages that are associated to the circulation of anthocyanin metabolites as well as regulation of new programs aiming at maintaining protective heart and anti-inflammatory profiles.