Canada's Cannabis Producer Tilray (TLRY) and Brewer Anheuser-Busch to Develop Non-Alcoholic "Infused" CBD Drinks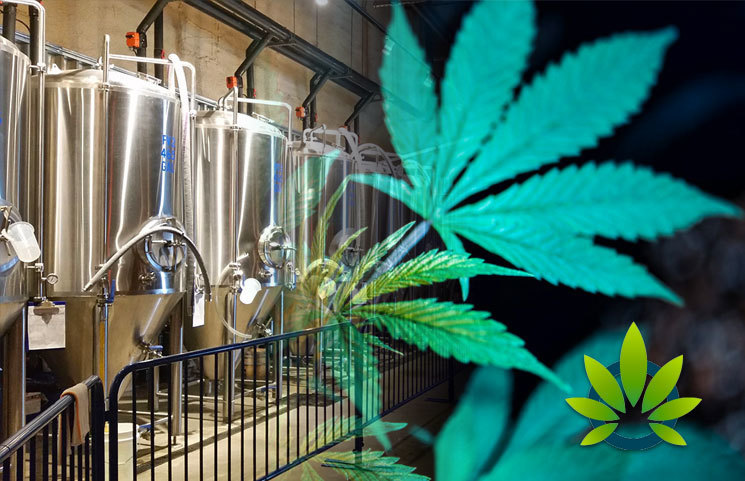 The issue of the legalization of marijuana has plagued the United States, but recent legislation has made it completely legal in Canada. Following these new laws, the world's largest brewer – Anheuser-Busch, InBev, saw this as an opportunity to expand on the beverages they offer. According to a report on December 19th from Reuters, the brewer has teamed up with local pot producer Tilray Inc. in a $100 million venture to bring the Canadian market a non-alcoholic drink, but with a dash of marijuana.
This is just one of the many deals that has come together for alcohol and tobacco giants around the world. It is likely that the demand for cannabis has played a significant role, combined with the way the world is moving away from alcohol and cigarettes. The joint venture will be an effort between a subsidiary of Tilray called High Park Co. and the brewer. High Park Co primarily makes and sells cannabis products within Canada's borders.
Canada is making history right now, because they've only just become the first prominent country in the world with a widespread law that allows the recreational use of cannabis, which only happened in October. Now, the economy is waiting for them to approve products that specifically feature cannabis, like edibles and the new beverage being planned in this partnership.
The CEO of Tilray, Brendan Kennedy, told Reuters,
"It's too early to know how big cannabinoid-based beverages will be but we think it's a massive opportunity and it's something we're interested in investigating aggressively in."
Each of the entities have stated that they plan to contribute up to $50 million, allowing for the creation of drinks with cannabidiol (CBD) that won't cause the "high" effect that THC provides.
Commercialization is a natural next step in this process, which is why Tilray wants to work on this new beverage to ensure that it is ready when Canada reaches this point in the legalization process. With these increased legislations, Canadian companies have been the subject of multiple investments and partnership deals, considering the big opportunity.
To help with the distribution of medical marijuana around the world, Tilray plans to get involved with Sandoz AG, which is a segment of Novartis AG. They are also looking to buy out multiple companies in 2019 that are both outside of and within the cannabis industry.
TimesofCBD always fact checks sources and aims for the best accuracy in the reporting curated cannabis content consisting of the latest CBD news, user guides and product health research. Quality is the priority, but we are not eligible to be liable as everything here is for educational, informational purposes only. Always seek real additional medical advice and consultation with a professional healthcare practitioner before considering any CBD. No statements found on this website have underwent Food and Drug Administration evaluation. The efficacy of any products or claims made have never been approved by the FDA either. No products shall ever be intended to diagnose, treat or cure any disease or prevent any ailment.