Aurora Cannabis Ups the Ante with Multi-Year Multi-Million Dollar UFC Partnership to Study CBD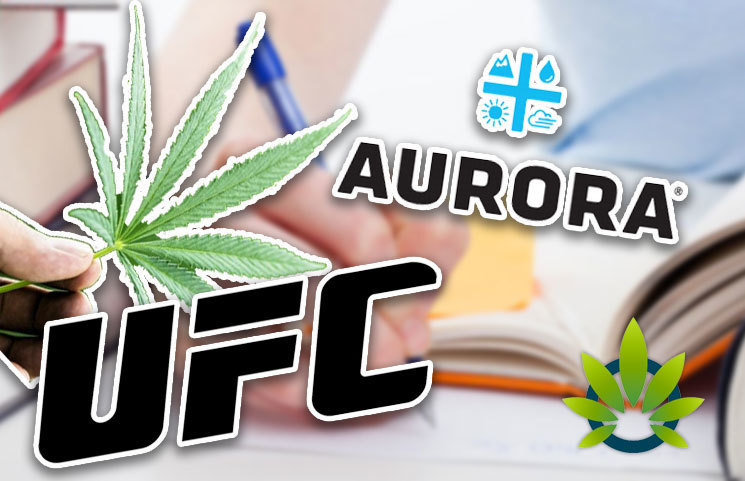 Aurora Cannabis, Inc. and the UFC are partnership in an "exclusive, multi-year, multi-million dollar" deal for the purpose of advancing CBD research. The former is a cannabis producer based in Edmonton and it will work with UFC athletes in clinical studies. The studies will address pain management, inflammation, mental well-being, and exercise recovery.
Aurora CEO Terry Booth stated in a press release,
"This global partnership places focus squarely on the health and well-being of UFC's talented and highly trained athletes. The Aurora-UFC research partnership create a global platform to launch targeted educational and awareness campaigns, while creating numerous opportunities to accelerate our global CBD business."
Dr. Jason Dych will lead Aurora's research. He is a professor at the University of Alberta and also is the research chair for Canada in medicine. He is also an independent director on Aurora's board.
UFC President Dana White also commented on the partnership in the press release, stating,
"Since the day we opened the Performance Institute, our primary goal was to offer UFC athletes the best possible training, nutrition, and recovery services. This partnership with Aurora is an extension of that goal, and we're looking forward to collaborating with Aurora to find new ways to improve the health and safety of athletes who compete in UFC."