Weedmaps Vs. Leafly: Which Is Best For A Marijuana Dispensary And Business?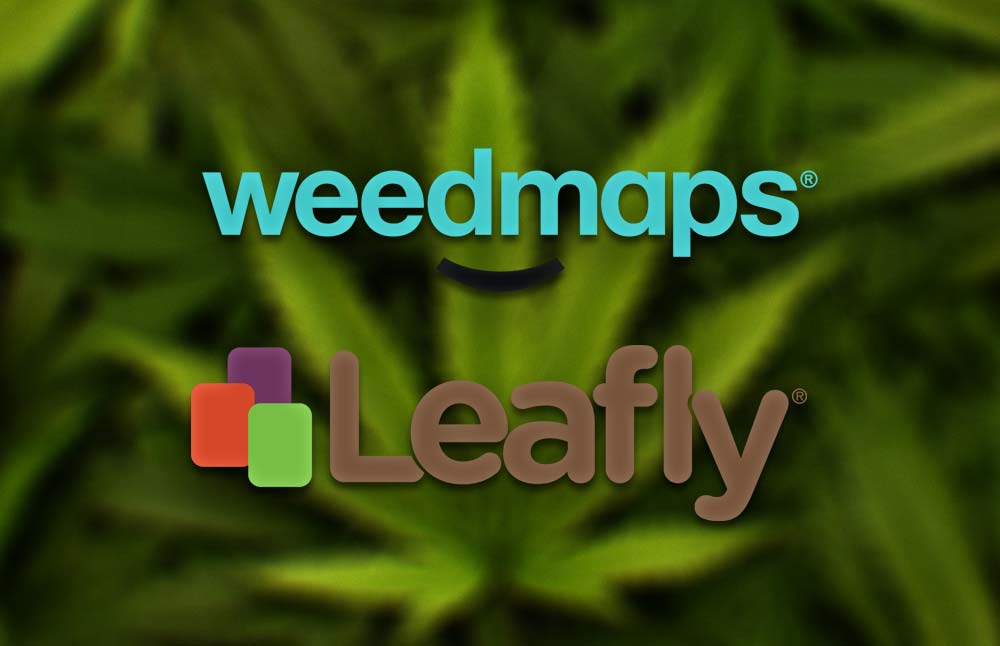 Online marketing is critical for cannabis dispensary owners to gain visibility and amass a larger customer base. However, you don't want to waste time or money marketing to people who aren't in your location or actively looking to buy dispensary products. That's why it's important to build the number of online mentions of your dispensary name, address, and phone number, so that search engines can rank your dispensary in local searches.
Medical and recreational dispensary consumers use online directories and websites that locate and review cannabis products in order to do their research before choosing a dispensary. These dispensary listing websites give you the chance to be found in local Google and Bing searches, and get your dispensary in front of website users in your area who are looking for a particular strain or product you have in stock.
Weedmaps and Leafly are the leading dispensary locator websites marijuana consumers are using to find dispensaries and consume marijuana-related content and news. They both have apps that let mobile users get the same search features as their websites. Both Weedmaps and Leafly require an investment to get your dispensary listed, so it's important to know which one gives you a bigger bang for your buck.
Weedmaps: Overview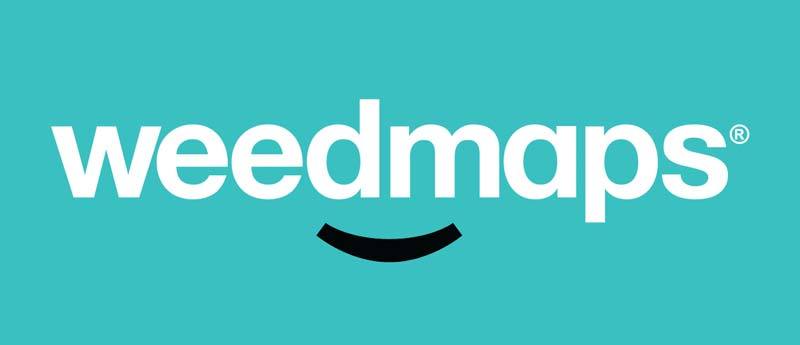 Weedmaps is an online community that started in 2008 as a marijuana directory for consumers to search for cannabis products, businesses and dispensaries while connecting with like-minded users. It's a global brand headquartered in Irvine, California, with 6 offices around the world. Weedmaps has a geographic focus on connecting marijuana users to their local dispensaries, retail stores, co-ops, delivery services and medical doctors, making it the "Google Maps of Marijuana."
When you enter your city in the search bar on their website or mobile app, Weedmaps populates a map with your local dispensaries- hence, the name "weedmaps." As a result, most of their traffic comes from people who are actively looking for dispensaries to visit or online businesses to order from. Users can also search for deals or sales in their area, which gives your business another chance to pop up to local searchers if you offer discounts or bundle deals on any products.
Leafly: Overview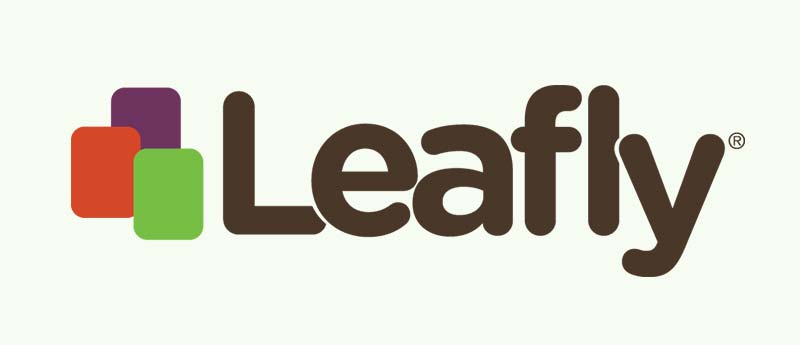 Whereas Weedmaps is mainly focused on dispensary listings, Leafly has a trifold focus on dispensary listings, video content and crowdsourced data about various marijuana strains. It started in 2010 exclusively as a strain review website and later added a dispensary directory.
Its founders describe the website and its app as a hybrid of Yelp and Consumer Reports, as it focuses on letting users review cannabis strains, products and dispensaries. It has extensive search features for its large database that allow users to search for strains and products based on effect, mood, medicinal properties and flavor. Each strain has user reviews and lists nearby dispensaries that sell it. All of its strain and product data is crowdsourced. Users can write strain or product reviews not only for the community but also for their private Leafly journal to record their experiences.
Weedmaps Vs. Leafly
Search Features
On Weedmaps, your dispensary can show up for users when they search by location on the map, or if they search for specific product brands or current deals in their area. If your business offers discounts or deals, it gives you an extra chance of being featured when users search for deals. On the main map search feature, users can filter their search by hours of operation, age restrictions and amenities such as handicap-accessibility. They can also choose to look exclusively at storefronts, delivery services or doctors.
On Leafly's dispensary search, users enter their location and can filter their search results by distance, rating, medical versus recreational use, storefront versus delivery service and amenities such as payment methods accepted. You also have the opportunity to be seen by local consumers searching for particular strains through Leafly's extensive strain database. If your store offers a strain they're reading about, it'll appear on a map under the heading "Where to Buy."
Listing Features
On the Weedmaps website or mobile app, when a user searching for dispensaries or products clicks on your company, they're taken to your dispensary's unique profile. They see your product menu, operating hours, rating, reviews and amenities offered. You can also show pictures and videos of your store and products to provide more appeal and in-depth information. Your business information, including address, phone and email address are listed right at the top of your profile next to your company logo.
Similarly, when users pull up your profile page on the Leafly website or app, they see your business info, rating, hours, menu, reviews and amenities. You can feature photos and videos, just like on Weedmaps. Uniquely to Leafly, however, you get an analytics tool that tracks your listing's daily performance in real-time and shows how customers are finding you through their web and mobile searches.
Both Weedmaps and Leafly help dispensaries communicate directly with consumers through the consumer reviews section. When someone leaves a review of your dispensary, you can respond, leaving a public comment on their review. Additionally, both platforms let users follow your profile so they won't forget you. Once they've followed you, your listing is featured on the user's own profile page.
Product Menu Features
In your Weedmaps listing's product menu, each product you add features its name, picture, product description, price per quantity, THC content, CBD content and CBN content. Each menu item is categorized by type of product, and users can choose for the menu to be sorted by price. When you click on a menu item, you get a pop-up with an enlarged picture and the product's description, with additional details about the prices per quantity sold.
Leafly's product menus have more advanced search features, allowing you to sort by type of strain, popular strains, price, quantity, brands, THC content and CBD content. When you click on a product, you get an enlarged picture, the description and a detailed user review section about the product. Whereas Weedmaps only lets users leave reviews of dispensaries, Leafly lets them review strains. When a user pulls up a strain on your menu, it shows all the user reviews of that particular strain, along with a graphic that shows a snapshot of pooled data depicting the strain's effects.
The last thing you want is a potential customer driving to your location based on outdated information about what you have in stock. Thankfully, both platforms let you import and synchronize your store's POS with your listing's product menu, so that your inventory remains accurate and up-to-date on your listing, automatically.
Sponsored Listings
Both Weedmaps and Leafly allow you to advertise your dispensary on their websites and apps. This gives you more traffic, at a cost. Advertising on Weedmaps starts at $1000 per month. On Leafly, instead of paying a flat fee you're charged based on the size of your target market city and how many impressions you want your listing to get. You can find out how much advertising would cost for your dispensary by contacting them for a media package.
Traffic
In May 2018, Weedmaps had 5.5 million unique visitors, and Leafly had 12.4 million. Both websites get a great deal of traffic, but it's important to look beyond the surface-level numbers, because they each attract a different visitor demographic. Weedmaps' largest demographic group is 45 to 54 year olds, whereas Leafly seems to target a younger demographic that peaks in the 25 to 34-year-old range.
The two sites also attract traffic from different types of searches. According to data from Google Trends, Weedmaps pops up in searches related to business locations, such as "san francisco dispensaries" and "weedmaps hawaii." Leafly's pages appear more frequently in searches related to marijuana strains, such as "cookies and cream leafly" and "hardcore og leafly."
According to data from Ahrefs, Leafly provides your website a slightly higher quality backlink when it comes to search engine optimization (SEO). However, Weedmaps comes in second right behind Leafly among marijuana business directories for quality backlinking.
Mobile App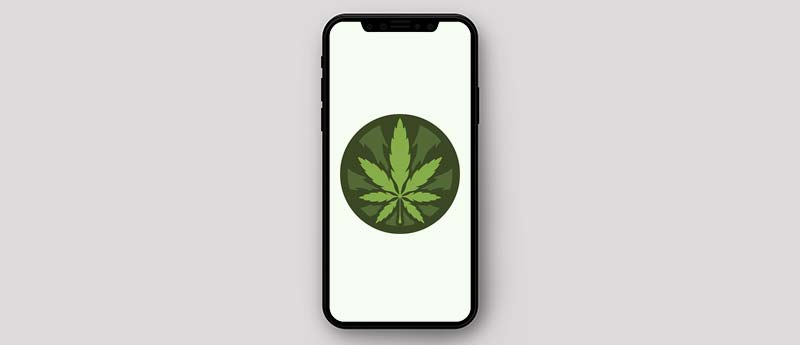 Both Weedmaps and Leafly have mobile apps available for iOS and Android that offer the same features as their websites. While Leafly is ranked #6 in the medical category on the Apple store, Weedmaps comes in impressively at #1 for the same category. Both apps are rated 4.9 out of 5 stars on the Apple store and have had over 1 million downloads from Google Play.
Cost
Weedmaps charges dispensaries $300 a month for a regular listing that includes everything except the option to have a page on your profile that features deals. If you pay $500 a month, you're getting a regular listing plus a deals page.
On the other hand, Leafly wants between $600 and $4,000 per month to list your dispensary, depending on your location. Their price model is geo-specific, so it's all up to where your dispensary is located. If a Leafly user has already listed your dispensary, you just need to claim it to start using your listing. In that case, you're only charged $500 per month to maintain your listing.
Listing Process
Both websites have a straightforward process for getting listed. You're required to fill out on an online form with your business's information, and once you submit it you're eligible for a phone consultation to go over the next steps. In the case of listing your dispensary on Leafly, that's when you'll find out what they would charge for your location. From there, a representative will help you process your payment and take the steps needed to populate your listing, including synchronizing your POS with the product menu on your listing. They can answer any questions you may have about uploading photos, videos and other information to your profile.
Weedmaps Vs. Leafly Verdict
When it comes to the features you get on your dispensary's listing, both websites do a stellar job at showcasing your products and your business as a whole. They also do well at bringing local potential customers from their searches to your listing page. However, there are two areas in which Weedmaps rises to the top. First, it's got a much lower price point. Whether you get their $300 or $500 package, you're saving a considerable amount of money by choosing Weedmaps over Leafly.
Secondly, Weedmaps' traffic is more targeted, since its prime focus is being a dispensary locator. Like the founder of Leafly stated, Leafly is comparable to Consumer Reports–its focus is to let users get educated about the multitude of marijuana strains out there. Meanwhile, Weedmaps is more akin to Google Maps–it's used by consumers looking for local options to purchase from. This is reflected in the search terms people use to pull up pages on Weedmaps.
Even though Leafly gets about 3 times the monthly traffic as Weedmaps, Leafly has a strong emphasis on marijuana content and strain reviews. Hence, their traffic demographics reflect the average age in the recreational market and the most common search terms that lead people to their site are about strains rather than dispensary locations. On the other hand, Weedmaps gets most of their traffic from older people who represent the peak age group of US dispensary patients. These are more likely to be dispensary consumers who want to check for the locations and menu options of different dispensaries, which means the traffic you get on Weedmaps can probably give you a better ROI.
While Leafly gets a ton of traffic, a lot of it comes from viewers of their video content and other educational material, as well as their strain database. Only a percentage of their traffic goes to dispensary listings. With a lower price and better targeted traffic, Weedmaps seems to get you a higher ROI, which is why it wins the face-off against Leafly.