Tilray acquires Natura Naturals Holdings Inc with C$35 Million agreement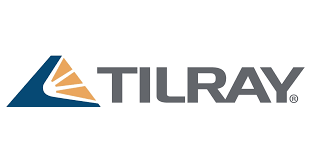 Tilray Incorporation, the global leader for cannabis cultivation, research, distribution, and production recently announced the closing for the acquisition of all outstanding and issues securities for Natura Naturals Holdings Incorporation. Henceforth, all the facilities by Natura shall operate as High Park Gardens. It will also serve as the cultivation facility for medical & adult-use of cannabis in Canada market.
As the final result of the acquisition, High Park and Tilray have acquired about 662,000sq.ft of the facility for greenhouse cultivation. Of this, 155,000sq.ft is currently licensed for use by the company. There have also been talks to expand this facility in order to increase overall production capacity. Natura is a completely-owned subsidiary based in Ontario's Leamington serving as a fully-licensed cultivator adhering to Cannabis Act and specializing in the cultivation of greenhouse cannabis.
Under definite agreement terms, Tilray had delivered about C$35 million when closing the acquisition. About C$15 million from this way comprised of cash while another C$20 million was comprised of Tilray's common stock in Class 2. Nature shareholders shall receive their portion from C$15 Million as closing amount post deduction of the transaction expenses paid by Natura along with applicable taxes.
Tilray currently handles 3 high-end facilities located in Canada with another located in Portugal. The firm by Natura to operate as the High Park Gardens shall cultivate the cannabis products at Leamington and has been designated to collaborate with the existing operations taking place in Ontario. High Park and Tilray also have a supply agreement for cannabis with licensees all through Canada. Recently, the companies also signed an exclusive deal for supply, sale, marketing, and distribution for delivering cannabis for High Park's adult customers in Quebec. The close proximity of Tilray to High Park Gardens and the existing operations of High Park at Ontario shall be valuable for the long term collaboration for cultivation, research, and processing of cannabis within the firm.
Prior to the distribution, every cannabis product cultivated by High Park Gardens shall adhere professionally to the stringent production standards for quality assurance followed by Tilray. The increased stock supply from the inclusion of such production standard shall allow both High Park and Tilray to opt for the expansion of its supply capacity at the Canadian cannabis market. The company shall also opt for production of high-quality products for its brand. Tilray is the global pioneer dedicated to cultivation, production, distribution, and research of cannabis & cannabinoids as it currently serves 100s of 1000s of patients.