3 Royal Gold Marijuana Stocks to Buy for 2019: InvestorPlace's MoneyWire Report by Matt McCall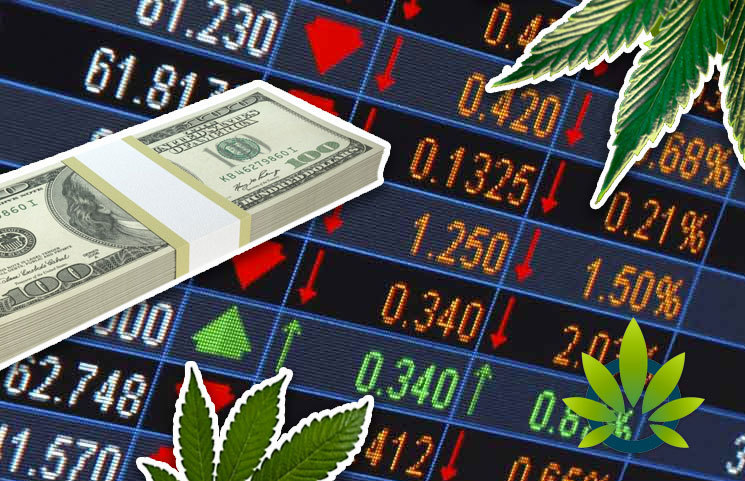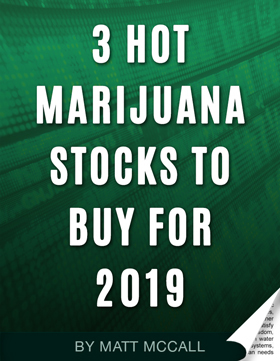 Marijuana is a growing business in North America. As Canada has fully legalized the substance, and many states within the United States already have legalized it in one way or another. The market is now becoming big enough to become an investment opportunity, and some people need a little guidance to see where their money should go.
In this special report by Matt McCall and his Money Wire weekly newsletter, he talks about an urgent update for turning every $1 into $450 and even upwards of $2,800 in his 'Royal Gold of Marijuna' video presentation. The slogan tagline says everyone must know this information and get the details before June 27th as it will be too late past this special date. While referencing Tilray's crazy growth, or talking about starting up your own cannabis-focused business, he says these options are not ideal for the average person and involving investing into the red-hot cannabis stock industry.
During his video pitch, he talks about the 1983 to 1992 to present day returns on these big swings that are happening in unfolding markets like medical marijuana and CBD. All of this leads into opting into a possible 'royalty' business model that is crossing into the cannabis industry. While no reference to the penny pot stock is made, it seems to be what the focus of the offer is about.
Aside from this initial ROI example, Matt McCall goes into Royal Gold (RGLD 297,000% gains), Franco Nevada ( FNV 45,300% gains), Wheaton Precious Metals Group (WPM 1,700% gains) and Sabine Royalty Trust (SBR 10,200 gains).
Much like other guides, this e-book offers details that will teach users about the hottest stocks in marijuana that could improve their investment profile. Though the Matt McCall Investment Opportunities guide is usually priced at $4.95, there's presently a special that allows users to download a copy to their device for free. The price won't stay that way much longer, and the most recent view of the website shows that 27 copies are still available to download.
Here is how the InvestorPlace website breaks down the Royal Gold of Marijuana membership inclusion list:
BENEFIT #1: The Royal Gold of Marijuana. (Value: $149)
BENEFIT #2: BONUS REPORT The Amazon of Weed. (Value: $149)
BENEFIT #3: BONUS REPORT The Government-Authorized Way to Collect American Marijuana Royalties. (Value: $149)
BENEFIT #4: 12 Monthly Issues of Matt McCall's Investment Opportunities. (Value: $199)
BENEFIT #5: Urgent position updates: (Value: $49)
BENEFIT #6: Access to the Investment Opportunities Support Team
To learn more, consumers can call InvestorPlace at or visite the website to see the MoneyWire Special report by Matt McCall.