HBO to Promote Kanha Cannabis Gummies in New Close Enough Animated Series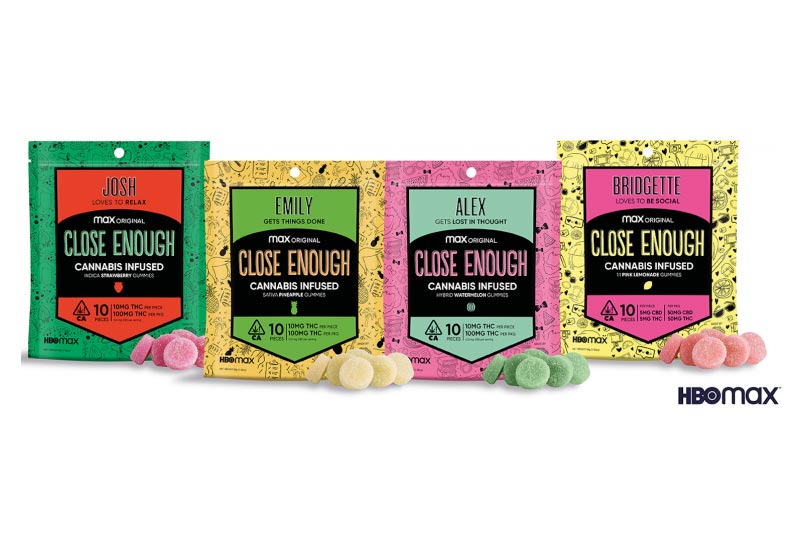 HBO and several major cannabis companies are partnering together to market a line of new Kanha THC cannabis gummies, in a comedy based and adult-themed, the animated series will be featuring them. The HBO announcement released on Monday. The THC cannabis gummies are made by Kanha, the 10mg THC gummies, and will sell them a few select dispensaries in California, and on Eaze. They're able to produce animated effects that HBO says are a  reflection of the show's four main characters. The series is called 'Close Enough' and will premiere on HBO Max in July. Here's what the HBO Max senior vice president of the program, Peter Sherman, said in a press release about the partnership:
"It has been so thrilling for my team and me to create a campaign that feels so authentic to Close Enough. When crafting any campaign, our aim is always to create an experience for the audience that feels genuine and exciting, and this partnership with Kanha hits the nail on the head. We're so excited about this one, and we can't wait to see how fans react."
The Show Isn't About Marijuana.
It's interesting to note that the new series is not about marijuana at all. It is, in fact, an animated show that addresses the themes of raising children while building a career, and cannabis isn't mentioned at all in any of its episodes.
How Are the Gummies' Flavors Based on the Characters in the Series?
The main character on which the cannabis gummies' flavors are based is Josh, Emily, Alex, and Bridgette. Husband Josh is the cool dad and wants to be a video-game designer. He represents the Indica Strawberry Gummies. Josh's wife Emily, is a strong working mom with a very logical mind and is a great organizer (and wants everything in life). Emily is the character of the Sativa Pineapple Gummies. Alex is neurotic and Josh's best friend. His home is a walk-in closet, not to mention his ex-wife Bridgette lives in the same apartment with him, with Josh, Emily, and Candice. Alex's gummies are the Hybrid Watermelon. Bridgette is glamorous and thinks of herself as a social media influencer. Sociable and a party animal, Bridgette is on top of her game with the Pink Lemonade Gummies.
Eaze Excited About the Partnership
Asked about the HBO Max and cannabis businesses partnership, the CEO of Eaze, Ro Choy said:
"[…] is so exciting, and it's a great way to connect with audiences. Eaze is all about high product standards and the best value for customers, and we're pleased to align with one of the biggest and most respected names in entertainment."
The  new HBO series "'Close Enough" will last until the end of next month or until the supply of THC gummies run out, the promotion will begin on Monday. Twenty dispensaries in California are going to sell the gummies, whereas Eaze will deliver them in LA, San Diego, and San Francisco.