Canna Trading: CBD Company News and Product Review Updates

- Ad -
Canna Trading: CBD Oil Tinctures, Pain Creams, Vape Pens and Skin Products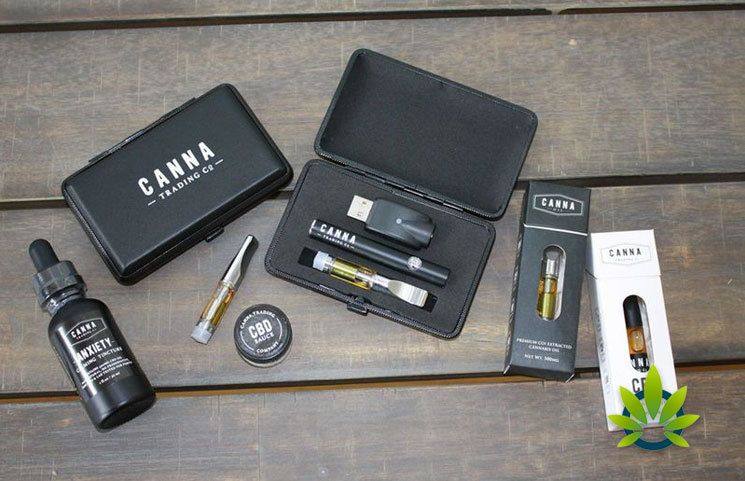 Cannabis has been recognized as a go-to substance for those who experience pain, anxiety, stress, agitation, irritation, and the like. Cannabis's benefits has been seen through anecdotal evidence, or personal accounts by men and women.
Though the benefits are recognized, it is must more difficult to find a brand and products that work well. The good news is that review may have a prime suggestion and its called Canna Trading Premium CBD Products. The formulas may be just what users need to experience the qualities that men and women expect out of their CBD formulas.
What is Canna Trading Premium CBD?
Canna Trading Premium CBD is a brand that offers men and women "hemp CBD tinctures, capsules, topicals, dabs, pre-rolls, and vape, as well as pet CBD products," according to its website.
The brand further indicates on its website that it sources its CBD oil from American hemp farmers, who use organic farming practices. Further, the formulas are made using a distillate method. The brand's products contain under 0.3% THC, so that users need not worry about negative side effects and other issues. With the brand and its products on hand, men and women can get the full support that they are looking for in a CBD formula.
Hand Crafted in Small Batches
When it comes to its CBD products, the brand works on ensuring that the formulas are made with methods that may lead to the best results. In this case, the brand hand crafts its CBD in small batches. The small batches production does not include any additives in the formula, which is then lab tested.
The small batch production may lead to better product quality because the substances that go into the formula can be better managed and monitored.
Lab Testing Results
Another quality to take into consideration when choosing a formula is lab testing. The lab testing ensures that users are aware of what they are buying, and that the formulas are safe and well manufactured. In this case, Canna Trading tests its formulas and the lab tests are displayed on the brand's website.
The testing process ensures that the products are free from substances such as heavy metals, pesticides, herbicides, and chemical. Users can view the lab reports on the brand's website to verify the overall quality of the products.
The Brand's Products
As previously mentioned, Canna Trading offers products in an array of categories. Here are a few of the product options that users may want to start with:
Canna Trading Sleep Relaxing Sleep Aid
Canna Trading Sleep Relaxing Sleep Aid is a formula that features 400 mg of CBD per bottle, it is non-GMO, and there are approximately 30 servings per 1 fl. Ounce per bottle. The formula features a proprietary blend of terpenes, and the product is also free of soy, sugar, yeast, chemicals, and preservatives. Those who use this product may be able to fall asleep and stay asleep more easily.
Canna Trading Relief Muscle and Joint Cream
Canna Trading Relief Muscle and Joint Cream is a formula that features 400 mg of CBD hemp, sweet almond oil, avocado oil, shea butter, menthol, and it provides users with a cooling and soothing sensation. The formula features a unique blend of CBD and proprietary and essential oils that work to soothe sore muscles and alleviate joint stiffness.
Summary
Overall, those who are looking for a high-quality CBD brand whose products may work well to provide users with the support that they need may want to consider adding Canna Trading to their lifestyle.
The brand also has a return policy, which states. "Canna Trading is here to help, and if you're not completely satisfied or had a defective product, please contact us within 30 days at help@cannatrading.co Tel:(760) 493-4367 [HEMP] to issue a replacement or refund that will be processed within 3 business days. We can be reached during business hours 8am-5pm Pacific-US Monday through Friday."
To learn more about the brand and its products, just visit its website today: https://cannatrading.co/

TimesofCBD is the most active daily CBD news publication featuring the latest cannabis industry stories and marijuana market trends. As the leader in CBD-centric content curation, we invite all readers to come for the headlines and stay for the insights. Quality is the top priority when presenting user guides, analyzing product reviews and reporting fact-checked news announcements. All information is for educational and informational purposes only. Disclaimer.
Got news? Email contact@timesofcbd.com