Hemp Garden Organic Hemp Oil: 100% Pure And Natural Relaxing Relief?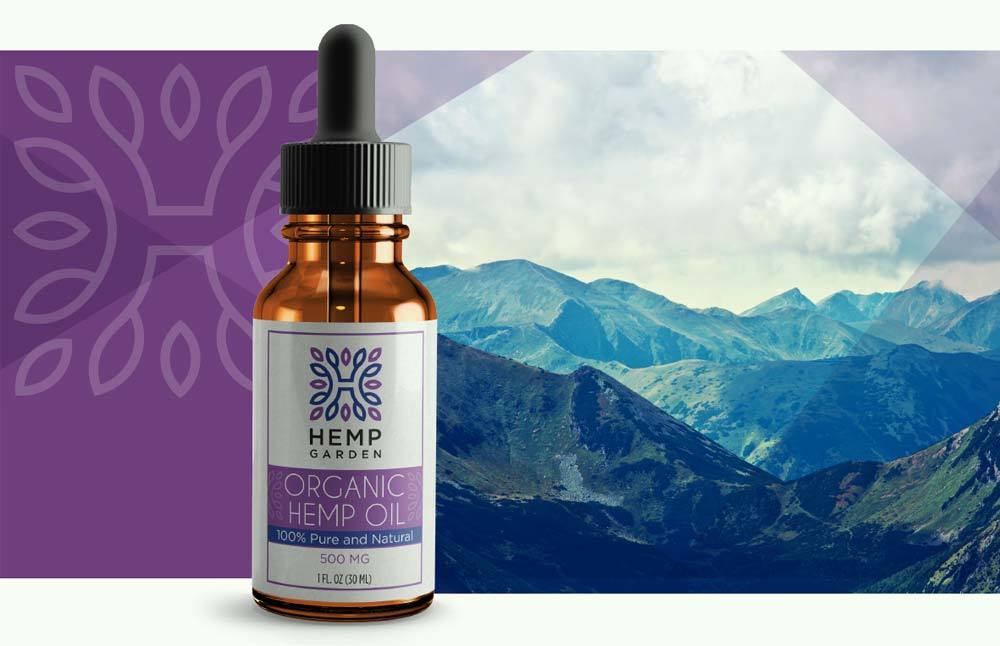 What Is Hemp Garden Organic Hemp Oil?
Hemp garden Organic Hemp Oil Drops 500mg is an all natural supplement that provides a variety of health benefits that relate to: brain health, heart function, mental state, joints support, as well as health of skin, and hair. Hemp oil extract is rich in fatty acids, and has a low concentration of sugar that make it a harmless food additive used to provide the body with necessary nutrients, and balance its general function. The herbal oil is colored in a natural hue of green, and boasts a pleasant flavor that comes with a delicate, nutty scent.
A Brief History
Hemp oil is obtained by pressing the hemp seeds of different types of Cannabis sativa that contain little to no THC, which is a psychoactive component, typically found in cannabis. The manufacturing begun at the beginning of the 20th century, when traces of THC were surviving the cleaning process, remaining in the composition of the final product. Modern processing methods reduced drastically the amount of this element, being established international standards regarding the acceptable limit of THC in the production of hempseed food and industrial oils.
Hemp Garden Organic Hemp Oil Ingredients
The main ingredient of the product is THC-free cannabis sativa seeds, pressed into oil condition. Fatty acids share 85% in the composition of the organic hemp oil. The basic two acids, with the biggest health benefits, are Omega 3 and Omega 6. They are found in a ratio of 1 to 4, which allows for the body to enjoy a balanced consumption of both. Besides that, the herbal extract contains vitamins, and minerals.
Hemp Garden Organic Hemp Oil Uses
Food supplement for providing the body with essential fatty acids
Vegetarian diets that require low-calorie foods
Improving brain function, and enhancing mood
Boosting Immunity
Maintaining Skin, and Hair Health
Regulating flora, and improving digestive function
Eliminating Menopausal hormonal imbalance
Hemp Garden Organic Hemp Oil Benefits
Organic hemp oil helps maintain the function of the brain, and increase its productivity. Since brain has a fatty composition, it needs fatty acids to work to its full extent, and recover from stressful situations. Omega 3, and Omega 6 help improve memory, sharpen thinking, and increase concentration. Also, they help reduce anxiety, and bring up the mood.
By consuming Hemp garden Organic Hemp Oil Drops 500mg, you minimize the risk of heart disease, and stroke. The herbal supplement lowers blood pressure, and promotes the production of good cholesterol, which takes the bad cholesterol away from the arteries, preventing the fat build-ups.
Containing small amounts of sugar, natural hemp oil helps people suffering from diabetes, regulate the sugar level in the blood. Also, the oil proves efficient in reducing inflammation, and combating morning swelling. Another benefit applied to the skin is the moisturizing effect that renders your face a shiny glow, and a young look. If you have a dry hair, you can freely add some hemp oil drops to make it more attractive, and bright.
The gamma linolenic acid, contained in the hemp seeds, has a role in establishing a hormonal balance during menopause. The acid triggers a regulating hormone that reduces stress, mood swings, and hair loss, and improves the sleep.