Vaere: CBD Company News and Product Review Updates

- Ad -
Vaere: Active Wellness Hemp CBD Drinks for Hydration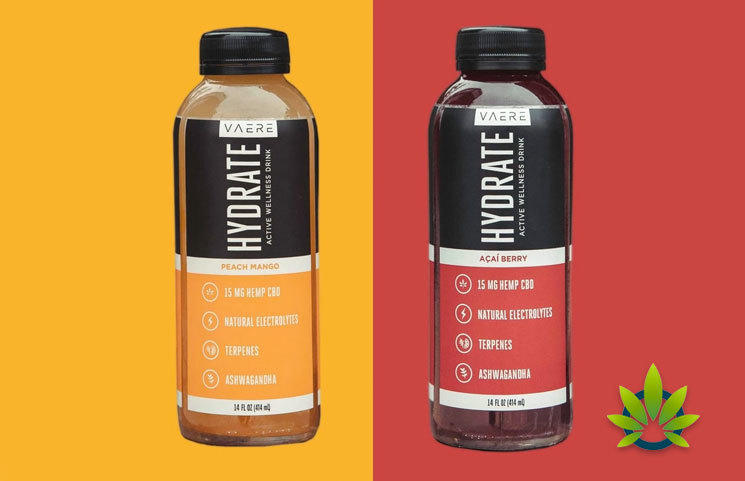 Cannabidiol (CBD) is starting to make a lasting impression on many athletes and those who have experienced any form of distress. This is primarily because of their yearn for a solution that can induce recovery for the mind and body. That said, here's what you need to know about Vaere.
What is Vaere?
Vaere was founded by Rohan and Manov, both of whom have had different experiences with CBD. For Manov, CBD's ability in helping keep his body well-prepared for what's to come impressed him, especially given that he is a dedicated athlete. Then, comes Rohan, who supposedly used CBD as a way to overcome symptoms associated with anxiety and stress.
Together, the duo have come up with Vaere, a sports beverage brand that not only highlights CBD, but also other ingredients that interact greatly with the cannabinoid.
What does Vaere Offer?
Vaere appears to specialize in CBD infused beverages. Currently, they offer one product called Hydrate.
Hydrate is described as a CBD infused drink that also combines natural ingredients such as electrolytes, Ashwagandha, goji berries and terpenes. It is ideal for everyone, but even more so for athletes, as sweating releases the body's natural electrolytes that are needed for regulation and hydration purposes.
Each drink contains 15mg of hemp-derived CBD and is said to contain no traces of THC. In addition to the cannabinoid, terpenes have also been included, which are trusted as the cannabis plant's source of natural flavor consisting of therapeutic value.
The inclusion of ingredients like Ashwagandha is deemed appropriate simply because it is an herb that is known for speeding up the rate of recovery, whereas goji berries are known for their rich source of antioxidants. The latter is crucial as well because it helps to strengthen the body's defense mechanism.
As for flavors, consumers can choose between Peach Mango and Acai Berry. One can either go with a 12-pack or a variety 12-pack ($84).
For more information about Vaere, and how they handle CBD, visit https://www.shopvaere.com/

TimesofCBD is the most active daily CBD news publication featuring the latest cannabis industry stories and marijuana market trends. As the leader in CBD-centric content curation, we invite all readers to come for the headlines and stay for the insights. Quality is the top priority when presenting user guides, analyzing product reviews and reporting fact-checked news announcements. All information is for educational and informational purposes only. Disclaimer.
Got news? Email contact@timesofcbd.com