Sequoia Organics: CBD Company News and Product Review Updates

- Ad -
Sequoia Organics: CBD Hemp Products Tincture, Softgel and Gummies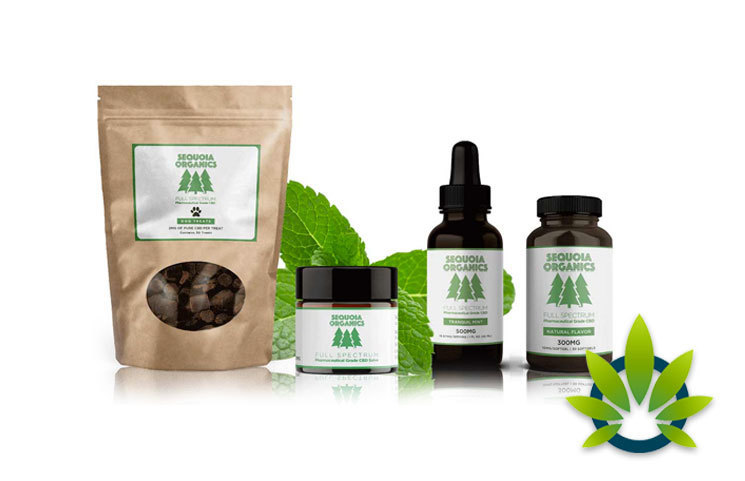 Sequoia Organics is a Massachusetts-based company that specializes in CBD oil products. The company believes in using only the best processes to harness the full therapeutic benefits of organically-grown hemp. Sequoia grows its own hemp and employs the services of an accredited third-party laboratory to ensure the quality and safety of its products.
The company is well-known for its use of innovative technologies in the processing of hemp extracts. When compared to other CBD products on the market, those of Sequoia Organics feature higher bioavailability. The droplets of their hemp oil are up to 200 times smaller than conventional cannabinoid droplets. This helps ensure greater absorption and bioavailability.
Sequoia Organics provides two types of CBD formulations. One contains full spectrum CBD while the other features a broad spectrum of activity. The company offers CBD products for both humans and pets.
The CBD Mint Tincture contains full-spectrum hemp extract in a cool mint flavor. It also contains peppermint oil and grape seed oil for additional benefits. It does not contain THC. Sequoia's CBD Dog Treats are rich in phytocannabinoids. The treats come in a delicious beef flavor that dogs love.
There is also a softgel formulation that features full-spectrum CBD oil. Sequoia Organics formulates its softgels using a nano-emulsion technology that increases the product's bioavailability. Like the other products, it does not contain THC, too.
The Sequoia Organics CBD Gummies is for individuals who prefer to chew gum to feel relaxed. It also comes with a full spectrum of cannabinoid activity. Its apple flavor makes it a nice gum to chew on. The CBD Lotion features hemp oil with beeswax and a blend of aromatic essential oils.
The Sequoia CBD Isolate, on the other hand, provides 1,000 mg of CBD extract per container. It is ideal for mixing in drink and hemp flower. One can also include it as an ingredient in one's favorite recipes.

TimesofCBD is the most active daily CBD news publication featuring the latest cannabis industry stories and marijuana market trends. As the leader in CBD-centric content curation, we invite all readers to come for the headlines and stay for the insights. Quality is the top priority when presenting user guides, analyzing product reviews and reporting fact-checked news announcements. All information is for educational and informational purposes only. Disclaimer.
Got news? Email contact@timesofcbd.com